If you're in the beautiful Lake Norman area and looking for fun ways to spend your day, look no further than this bucket list of the top things to try before 2023. From trying a warm milkbread donut in Davidson to watching the sunset at Jetton Park, here are 23 activities around the lake for locals and visitors alike!
---

1) Rent a paddleboard from What's Up Watersports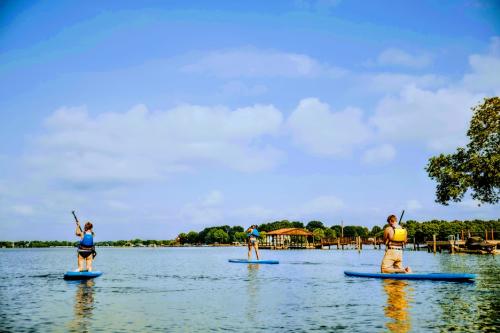 Paddle boarding is one of the most popular activities for visitors and locals, and it's a splash of fun! You don't need training or experience to enjoy it, and the water on the lake is calm and refreshing. If you're new to paddle boarding, the friendly staff at What's Up Watersports will have you standing and having fun in no time!
2) Go fishing off of Patriot Pier at Ramsey Creek Park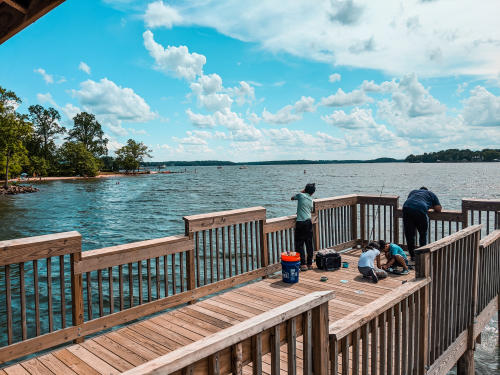 You can spend a relaxing day fishing at Patriot Pier, an ADA-compliant pier dedicated to veterans that also offers some amazing views of the lake, so the whole family can enjoy the day out at Ramsey Creek Park. 
3) Meet a hawk at the Carolina Raptor Center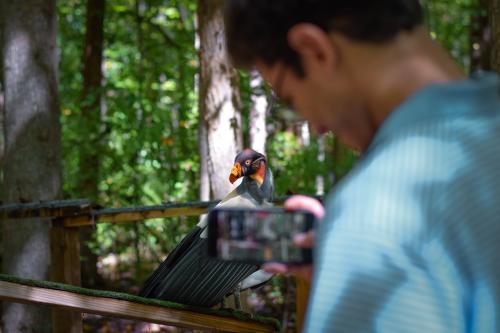 Eagles, falcons, ospreys, owls, hawks and vultures are among the birds of prey at the Carolina Raptor Center located within the Latta Nature Preserve. A self guided tour on the Raptor Trail takes you to the outdoor aviaries, which host over 30 different species of live birds of prey!
4) Ride a go-kart at Frankie's of Charlotte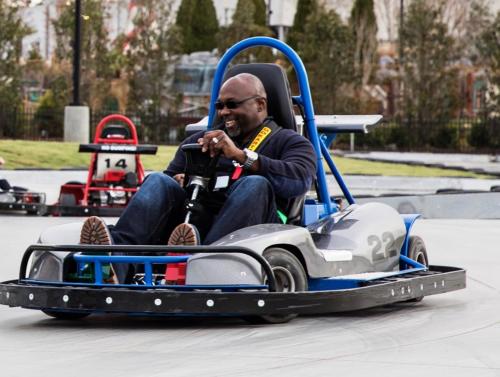 For the adrenaline-lovers, Frankie's of Charlotte has got you covered. They've got 3 go kart tracks and each track is designed for different types of racing, from normal racing to drifting at 180° turns! Frankie's also offer 54 holes of mini golf (3 courses), laser tag, and bowling that you can enjoy.
5) Take a pontoon boat out on the lake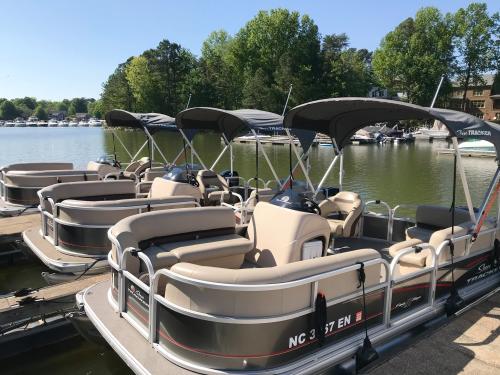 Renting a boat is one of the most popular and convenient ways to experience Lake Norman, and pontoon boats are a great choice for enjoying a casual voyage around the water. Cornelius Pontoon Rentals offers captained boat rentals to take you around the lake, and they even offer double-decker pontoons with a slide to help a make a memorable day out on the water!
6) Curl up with a novel at Main Street Books
You can find a good read in the heart of Downtown Davidson at Main Street Books, a local independent bookstore opened since 1987. The store has a comfortable seating area perfect to spend a few hours with one of their countless options of great books, new and old!
7) Eat lunch by the lake at Port City Club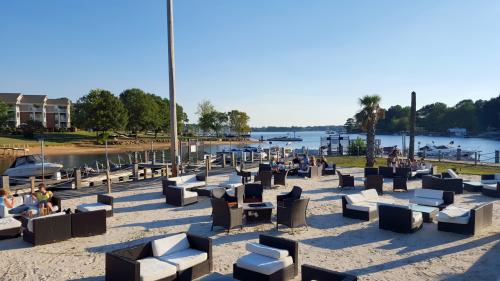 Skip the packed lunch and have a lakeside meal at Port City Club. Choose from great menu options like their lobster and shrimp roll, or their fish tacos! There is a covered deck for year-round use and plenty of outside seating for those sunny Carolina days.
8) Tour the sculptures at Davidson College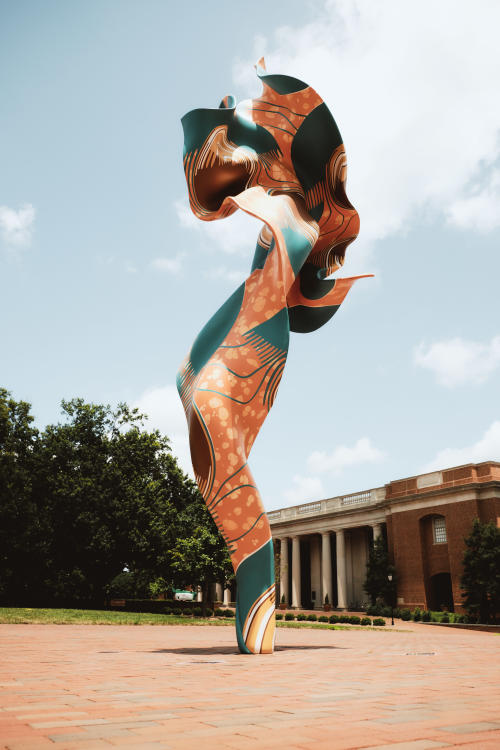 For the art enthusiasts, Davidson College is home to some beautiful artwork of all different sizes and formats! You'll find all kinds of sculptures and standing pieces of art from all over the world, including this Wind Sculpture from New York created by Yinka Shonibare.
9) Rent an electric bike to explore the town
Biking is the perfect way to spend a day out with friends or get to know the area if you're new or visiting! E-bikes have become popular and there are a couple places you can rent from in Lake Norman. Get a bike delivered from E-Bike Adventure or pick one up at Pedego Electric Bikes. Also, e-bikes are emission free so you can enjoy nature without polluting the air!
10) Explore the trails of the Latta Nature Preserve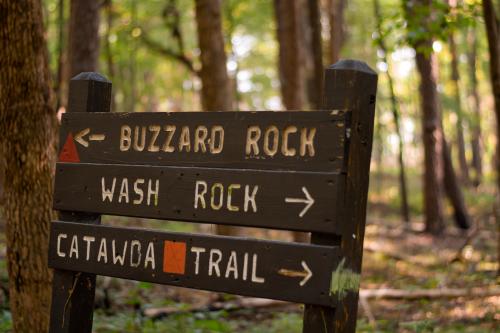 With over 16 miles of trails available for hiking and horseback riding, the Latta Nature Preserve is perfect for a healthy way to enjoy the great outdoors. Stop by the brand new Quest Center to get your trail map and venture out into the woods at Latta. Look out for the tulip poplar trees at the preserve on Laura's Trail, a 0.3 mile trail which passes through an upland hardwood forest.
11) Bounce around at Urban Air Adventure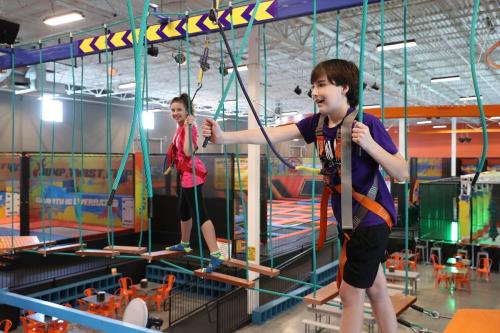 If you're looking for a place to release some energy, Urban Air Adventure will have you jumping for joy! Lake Norman's exclusive trampoline park is perfect for a family outing and includes a rope and obstacle course, a virtual reality game, climbing walls, and bumper cars.
12) Learn how to wakeboard/surf with Ride LKN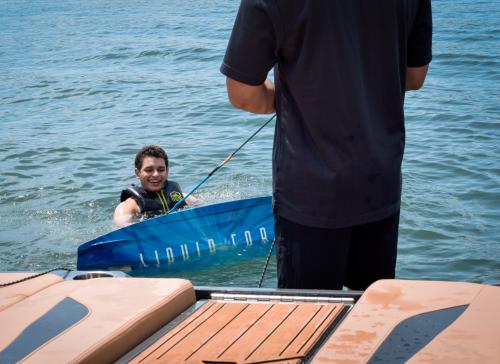 If you have some spare time, take that opportunity to learn something new! Ride LKN is a premier Wake and Surf school located in Mooresville that helps everyone experience the thrill of wake surfing along Lake Norman. Wake surfing & boarding is a timeless tradition at Lake Norman, and it's a great way to see the entire lake. If you don't have any experience wake surfing, don't worry. The great crew at Ride LKN keeps a positive attitude and will help make an unforgettable day on the lake.
13) Eat an award-winning dinner at Kindred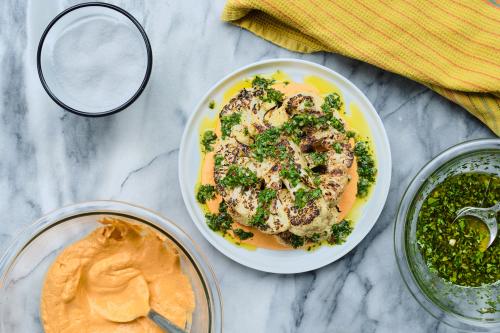 Kindred is an iconic restaurant located in historic Downtown Davidson, and is a go-to choice for both locals and visitors alike! Their menu features a blend of global experiences and southern traditions inspired by Chef Joe Kindred, owner and local resident of Davidson. Chef Joe's mission is to provide a memorable dining experience to each guest through his rotating menus, bringing in unique flavors each week through their commitment to sourcing ingredients from local farmers and foragers.
14) Try a milkbread donut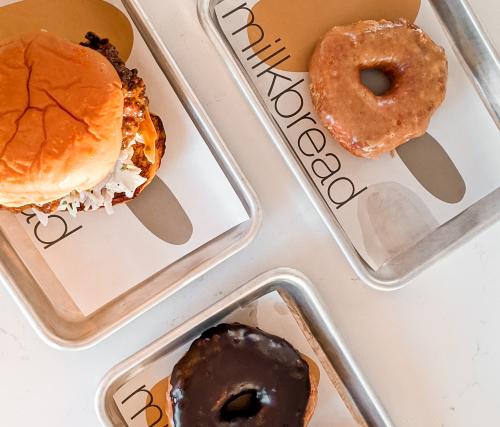 If you're looking for a sweet treat, look no further than milkbread in Davidson. One of Lake Norman's newest restaurants and the third restaurant owned by the Kindred family, here you can find the tastiest doughnuts that have the perfect chewy texture that will have you coming back for more. We recommend the original glaze, and if you're looking for something to pair it with, milkbread also offers coffee by day and beer/wine at night!
15) See a play at Davidson Community Players
Experience the fine arts at one of Davidson's local theater performances. Davidson Community Players is a non-profit organization established to produce theatre that entertains, enriches, and encourages community participation in the dramatic arts. This is a great way to enjoy some culture while supporting local fine arts. Click here to view all the upcoming shows!
16) Treat yourself at Whit's Frozen Custard
On those hot summer days, grab a cup of Whit's Frozen Custard and your taste buds will thank you. Made fresh daily and you can order from a set menu or custom create your own flavor with fresh topping options to choose from. Don't forget to check their daily and weekly flavor calendar so you don't miss out on special flavors including almond joy, black raspberry chip, circus animal cookie, and more!
17) Try axe-throwing at LKN Mini Golf
If you aren't an avid golfer, try out LKN Mini Golf for a day full of relaxing and fun entertainment! Not only do they offer 18 holes of pristine mini golfing, but you can also try out axe throwing, run through the laser maze, enjoy one of Saz's delicious snoballs, beat their rock climbing wall, and enjoy their delicious food and drinks.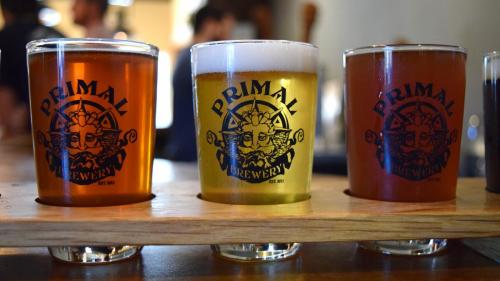 Lake Norman has a lively and creative craft brewery scene, and Primal Brewery is no exception.Primal offers a great, home-brewed selection that makes a great way to cap off a busy day at the lake. If it's your first time, we recommend ordering a flight of four 6oz beers that lets you sample some of their options. Don't know what to get? Take a leap of faith and ask for the "Dealer's Choice", you won't be disappointed.
19) Stroll the trails at Jetton Park and catch the sunset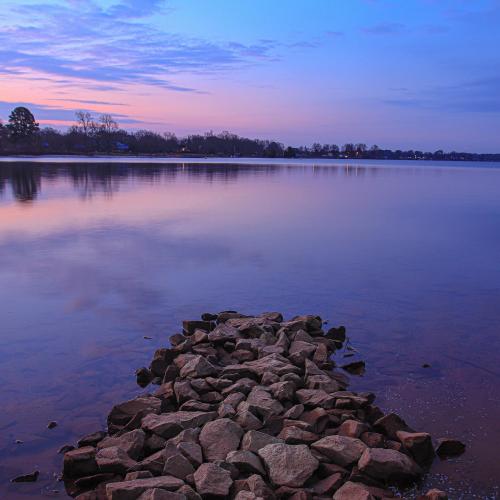 If you're looking for a breathtaking sunset with an "island feel" in our very own Lake Norman area, look no further than Jetton Park. Located in Cornelius, this park is known for its stunning beach, bike and walking trails, picnic areas, and garden. Stroll their 1.5 mile trail and stop by the tanning beach for a spectacular view of a vivid Lake Norman sunset.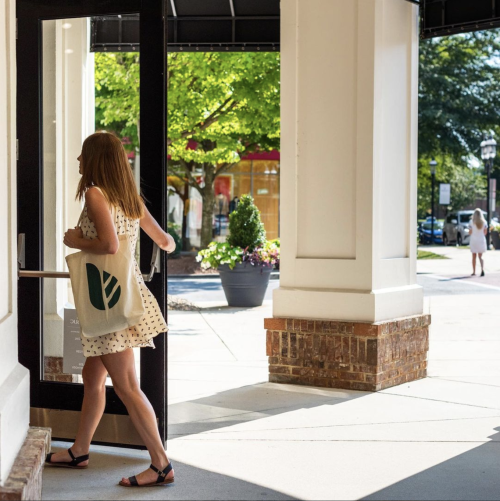 For all the shop-aholics, head over to Birkdale Village for a dose of retail therapy. Birkdale is home to a healthy blend of big-box retailers and boutique shops. You can shop til you drop then relax under their iconic oak trees.
21) Enjoy some weekend live music at Summit Coffee
Summit Coffee is not your average coffee shop. Serving coffee, pastries, fine teas, and micro-brewed beer from their 100-year old building in Davidson, Summit is a staple to the Lake Norman community and offers live music regularly on the weekends.
22) Browse the farmers markets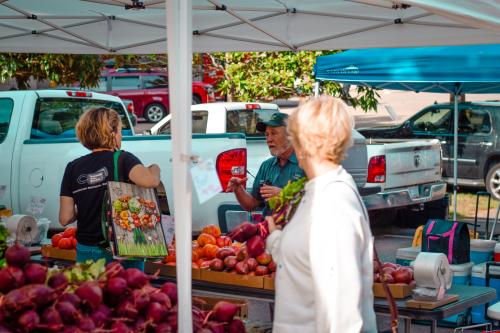 Swing by the Davidson Farmer's Market or Huntersville Growers' Market for local produce, home-made goods, fresh flowers and more!
23) Wine down at Davidson Wine Company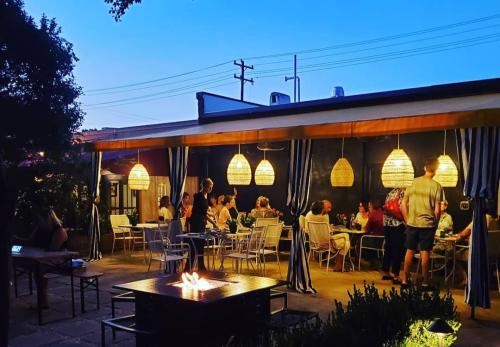 Sip on locally made wine paired with seasonal bites in a cozy atmosphere that was once an organ making shop. You can even design your own custom label to place on the perfect wine bottle for someone special!
---

To kick off your trip to Lake Norman or close out your lakeside adventure, our Visitor Center is the focal point to a Lake Norman vacation. We are your resource for any information you need about visiting the Lake Norman area, and we also have a newly expanded gift shop that has everything you need to keep a piece of LKN with you! We are located at 19900 W. Catawba Avenue and are open M-F from 9am-5pm.
If you and your family dive into any of these activities, let us know by tagging us in your pictures on social media @VisitLakeNorman! These are just a few of many other unique activities to enjoy, so we encourage you to browse our Things to Do page or sign up for our newsletter to stay in the know of all the happenings in the area.