Did you know that 75 percent of the US population claim they eat healthy, yet, 80 percent of Americans fail to eat the recommended amounts of fruits and vegetables? If you find yourself in this statistic, don't worry, you're literally not alone! There are millions of others out there, so in order to help you (and us) eat healthier, we've come up with a list of places around the Lake Norman area that offer super foods and healthy, nutritious meals.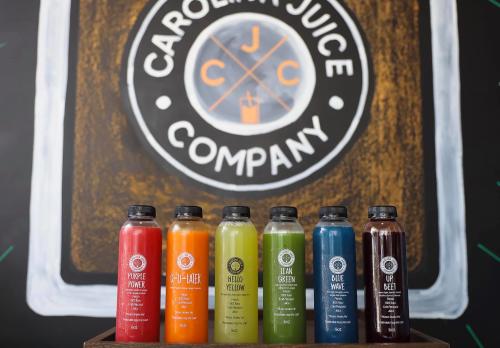 Carolina Juice Company finds the best quality locally-sourced produce to provide a variety of cold-pressed juices, smoothies, and snacks. You won't find any fillers, preservatives or pasteurized products which means you'll get all of the nutrients and antioxidants to restore your body. Their menu of offerings tells you what's in each creation as well as the benefits it offers. The "Blue Wave" is made with red apple, pineapple, lemon, ginger, and blue spirulina which is vitamin-packed and a great anti-inflammatory and immune booster. They also have a Reboot option where you can purchase multiple juices per day for up to 5 days to really reset and refuel your body.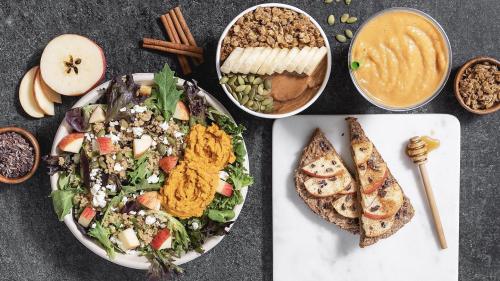 Birkdale Village is home to the first-ever Clean Juice! They have a variety of acai and greenoa bowls on top of their seasonal favorites like the Pumpkin Smoothie and Apple Pie Toast. Not only do they have regular-sized bottles of juices but they also offer wellness shots that help boost your immune system! Now's the best time than ever before to make sure our immune system is in tip top shape. We also suggest trying out one of their wraps for a healthy lunch option.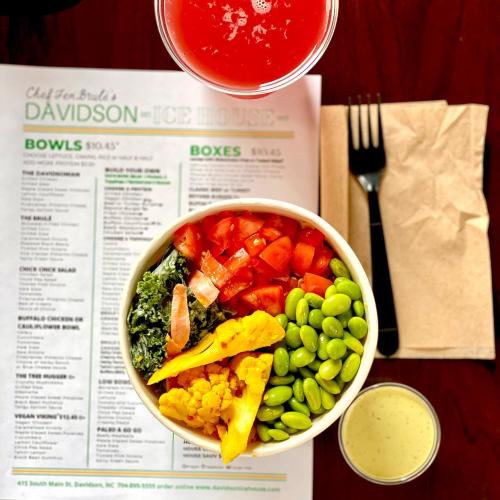 Chef Jen Brule at Davidson Ice House uses classic French techniques mixed with a bit of southern flair to bring out the delicious flavors from their healthy ingredients. You'll find salads, rice & grain bowls, sandwiches, chicken boxes, and burgers! Yes, burgers. They use Beyond Burger patties which are plant-based burgers that looks, cooks, and tastes like your angus beef burgers. Chef Jen became an on-air chef for WCNC, has written two cookbooks, and was one of only six chefs to compete on Food Network's Ultimate Thanksgiving Challenge. So not only will you get delicious healthy eats, but you'll get it from one of the best chef's in the area.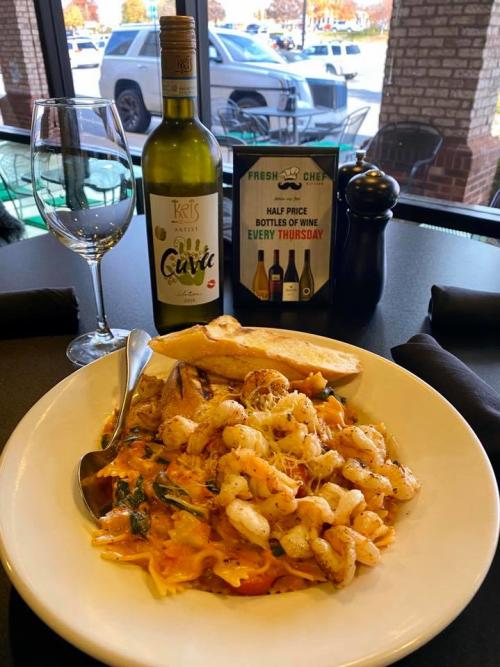 If you're looking for a place to grab lunch or dinner, may we suggest Fresh Chef? Their salads, wraps, pasta can be topped off with Hawaiian or blackened chicken, salmon, herb shrimp and more. You can't go wrong with any of their entrees, but their Hawaiian Chicken Sandwich is one you need to try. They also have an entirely separate gluten-free menu to accommodate any dietary preferences.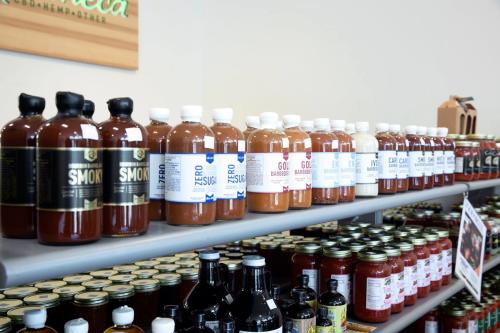 Lake Norman Farmer's Market isn't your typical outdoor farmer's market or supermarket. This is an establishment in Cornelius that offers you the most nutritious poultry, chemical-free pork and lamb, dairy alternatives, among natural jams, honey, sauces, and more! They carefully hand-pick their vendors because they're truly committed in making sure you're purchasing healthy and natural products. 
McLeod Organics at the Bradford Store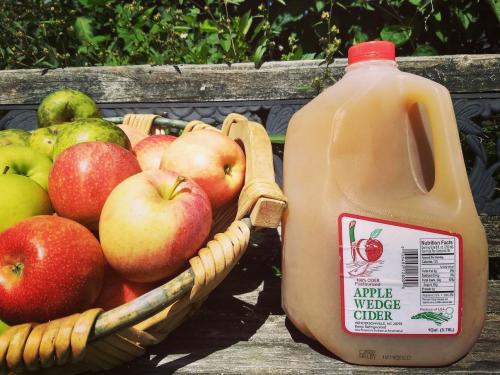 Although you can't get ready-to-eat meals at the Bradford Store, you can purchase organically grown local produce and grass-fed meats in addition to breads, seafood, tea, cheese, and a lot more! They have fresh seafood from the NC coast available Wednesday-Saturday. When you pull up to the this historical property, you'll see the cabin which houses essential oils & diffusers, vitamins, and other organic personal care items. The barn is where you'll find organic livestock feed and holistic pet food and organic gardening supplies. The original store building houses all of your organic produce, meats, and ingredients.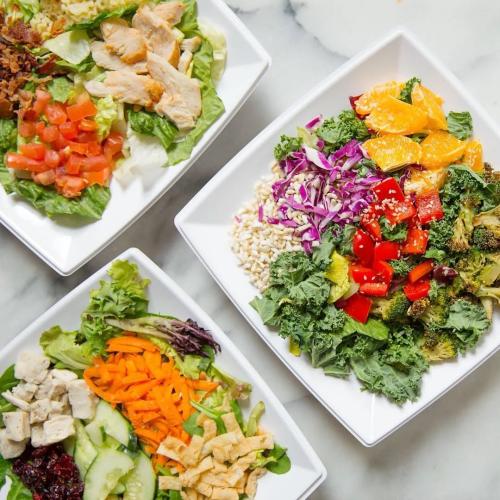 Saladworks is the place where you can fully personalize salads to your likings. With over 60 ingredients and endless combinations to choose from you'll want to give this place a try. They also have soups that are made fresh daily that can be paired with a salad or are just as great on its own.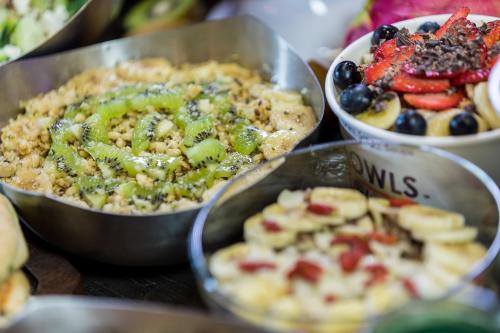 Vitality Bowls is dedicated to encouraging a healthy diet and wellness through their high-quality superfoods. Their specialty are their acai bowls, a thick blend of acai berry topped with organic granola and a selection of fresh ingredients. You can also find smoothies, fresh juices, soups & salads, and paninis. They don't use any ingredient fillers and every item on their menu is made fresh to order. We recommend getting their Tropical Bowl which makes you and your taste buds feel like they're in paradise. If you're looking for a cleansing or healing benefit, try their Detox Bowl or to boost your immune system we suggest trying their Immunity Bowl. Each of their bowls has a unique benefit they provide so depending on what you're looking for, we're sure you'll find it here. 
We encourage you to let us know about your experience visiting any of these places and to tag us on social media @VisitLakeNorman! If we missed any of your favorite healthy eateries, let us know in the comments below. We are always eager to learn what you enjoy the most about the area!