As it chills down we want to make sure you fight back with these coffee shops to stay warm. There are plenty of cozy places to check out, so we've highlighted each one in the lakeside of Charlotte below just for you! 
Located in the heart of Davidson, 77 Grounds is a laidback, contemporary coffee shop staffed with people who are ready to brighten your day. They serve classic coffee beverages along with hand-crafted specialty drinks and teas. For those who don't do dairy, they offer oat milk and almond milk to accommodate your needs. 
With delicious pastries ready to purchase and coffee that will warm you up, Bakery 28 is a place you'll want to give a try. Choose from their variety of individually-sliced cakes, cheesecakes, muffins, croissants, scones, and cookies to pair with their coffee. Whether you prefer regular coffee and espresso drinks or iced coffee and lattes, we're sure you'll want to visit them again. If you happen to have a special occasion coming up, they'll be happy to create the cake you crave. Their pastry chef, Keli, has been featured on the Food Network on Sugar Rush, Romance Novel Cake Challenge, and The Holiday Baking Championships. She has also been a guest pastry chef at the famed James Beard House in New York City. 
 

French Market Cafe & Gourmet Shop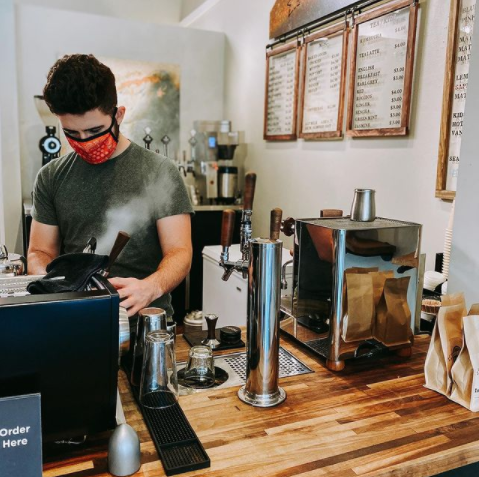 @gooddripcoffee via Instagram
 
If you've heard of Old Town Public House, then you might be familiar with Public Grounds Coffee. But if you're not, you will be after reading this! Public Grounds is right near the Cornelius Town Hall on East Catawba and resides in OTPH. In the evenings, this spot usually has live music and great local beers. However, in the mornings, it makes for a cozy coffee shop for reading, working, and meeting with friends. They source their beans from a local vendor and provide teas and syrups from carefully selected producers. It's a great spot to connect with others or give yourself some "me-time" in Old Town Cornelius!
Downtown Davidson is booming with coffee shops with one of them being Summit Coffee. Sourced from small-farm producers and coffee that's roasted in a certified organic facility, Summit has something for every type of coffee drinker. They have an outdoor patio that's a perfect spot to hangout with friends and listen to live music or sit upstairs for extra peace and quiet. It's been a local favorite for a while now, so much so that they are scheduled to open a 2nd local shop in Huntersville in 2021.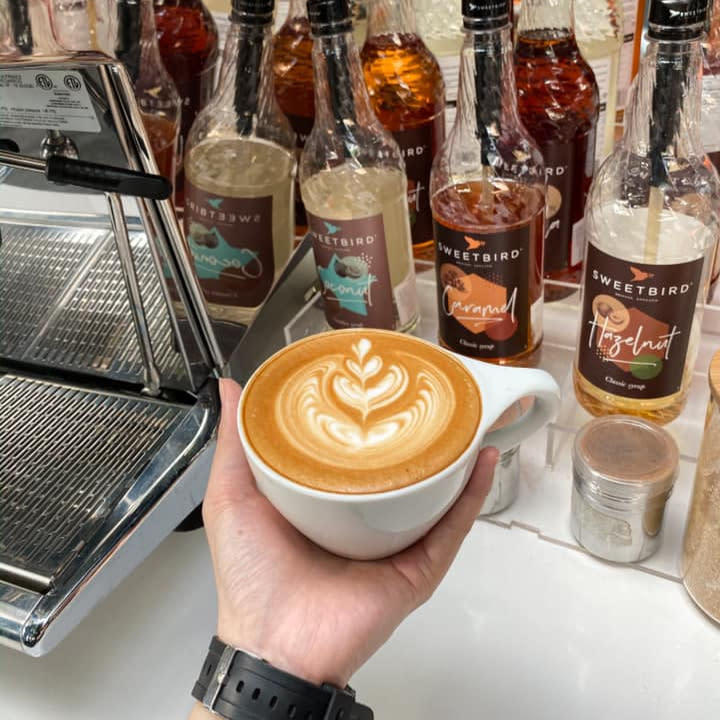 Waterbean Coffee

@77grounds via Instagram
 
French Market Cafe is a quaint little shop in Cornelius and considered a hidden gem by many locals. Their atmosphere is unique and one that you won't find anywhere else. You'll really feel like you're at home as soon as you step into this establishment. They offer brunch, lunch, and the tea menu is extensive offering a variety of black, green, herbal, white, oolong, and other flavored teas. If you're not an avid tea drinker, they do have coffee and espresso drinks available. 
Known to serve popular seasonal beverages, Good Drip Coffee is another great shop to consider checking out in Davidson. Right now, they're offering Honey Cinnamon Lattes and Nitro Lemonades. Customers praise the welcoming vibe and art you'll find on the walls that will make you want to linger a little more. It also makes for a great space to work remotely or get some studying done. Not only do they offer delicious brews, but they are an ethically conscious coffee shop featuring delicious "kyoto-style cold brews."
Located in Huntersville, Main Street Coffee is not like your traditional coffee shop. This spot offers coffee and pastries but also individual workspaces for those who are working remotely. You can even get free drip coffee with any of their day and monthly passes. If you stop by here, we recommend getting their Gingerbread Latte or their Morning Buzz, which comes with cinnamon and honey. Their pastries are made from local bakers, so they always offer something new on a regular basis.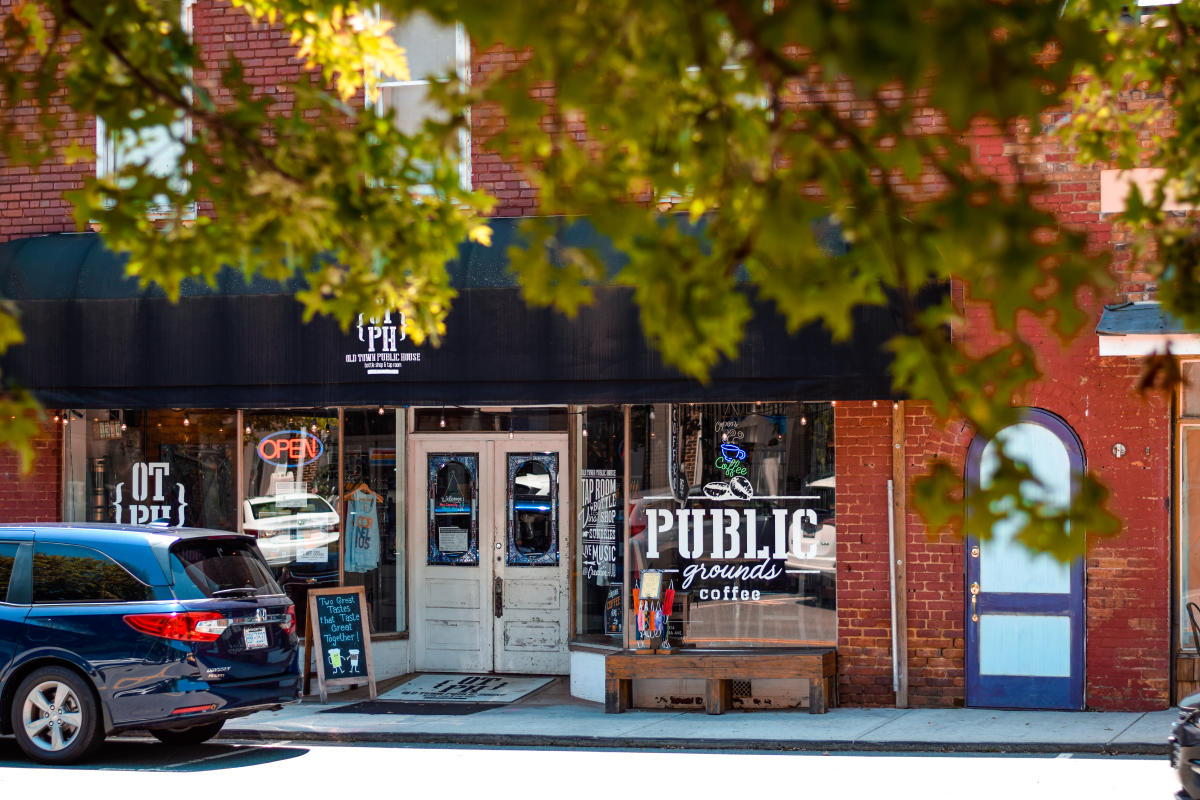 Public Grounds Coffee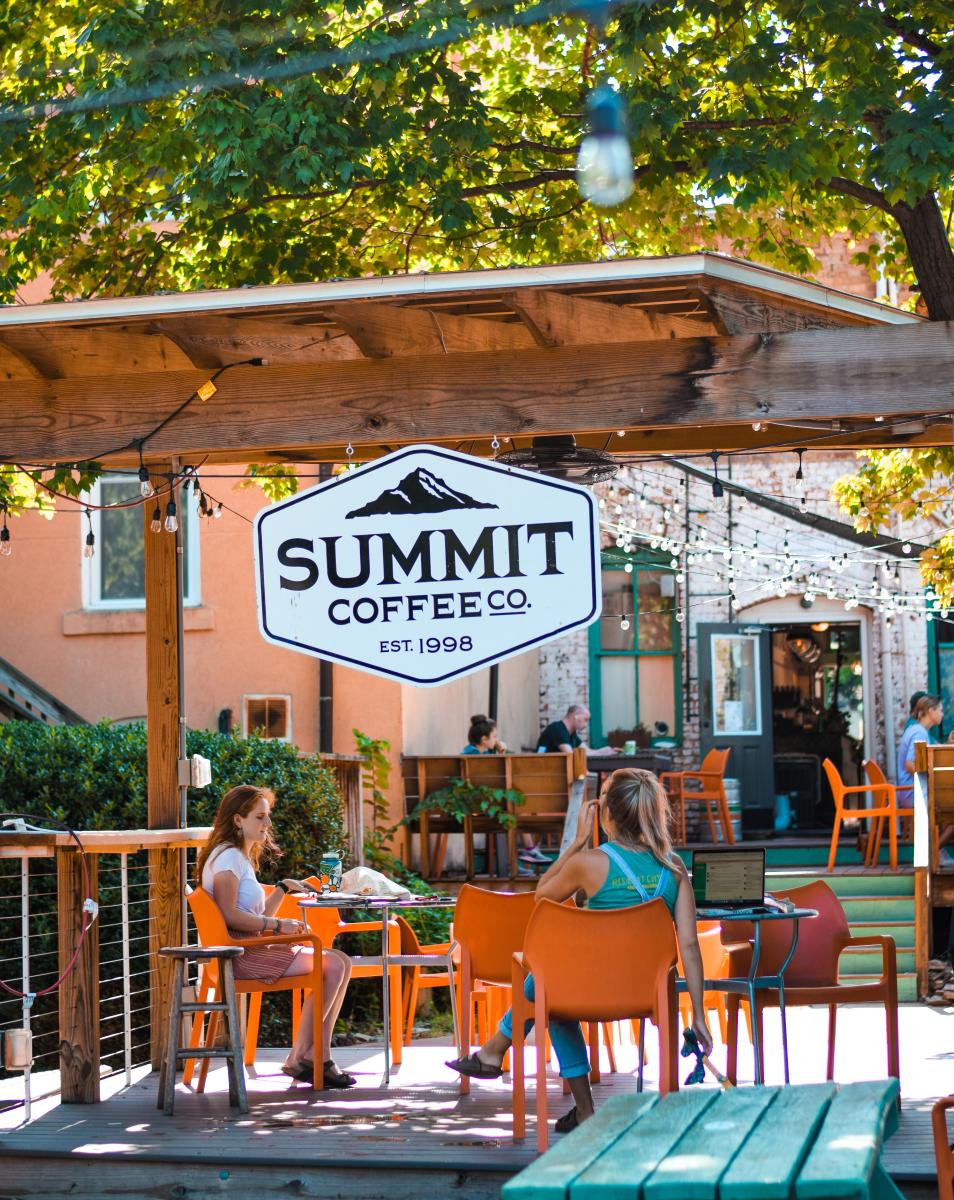 Summit Coffee
 
Waterbean Coffee has 2 spots near the Lake Norman area, one in Cornelius and one in Huntersville. People love the high quality beverages one can get here and the friendly service their team provides. There's also plenty of space to get work done or meet with a few friends. Their baristas are known to be super welcoming and really make sure you have a pleasant experience. The Iced Volcano and Iced Snickerdoodle are must-tries if you haven't yet! If you're looking for something sweet, we suggest getting their macaroons. 
All of the coffee shops we mentioned above are locally-owned so we highly recommend giving them each a visit whenever you're craving coffee or need a spot to meet with friends. Whenever you give them a visit, be sure to tag us in your coffee pics on social media @VisitLakeNorman for a chance to be featured! If we missed a local coffee shop, let us know in the comments below.