Visit Lake Norman is responsible for promoting the community as an attractive travel destination by enhancing its public image as a vibrant place to visit. While VLN is made up of a staff of 5 people, our ambassador program composed of 19 wonderful volunteers helps create a welcoming atmosphere for visitors in the area. Our ambassadors are sometimes the very first people that new visitors encounter. They do an amazing job of greeting visitors walking into the visitor center and assisting them with any questions they may have whether it's referring restaurants and things to do to providing directions and selling LKN souvenirs. To provide a spotlight of who our ambassadors are and what they do, we've asked them the following questions!
Who or what brought you to join the ambassador program?
Some ambassadors have been with VLN for over 10 years volunteering their time to help out in the visitor center and others are new to the team. Kathy has been volunteering every Thursday since 2005 when she had heard through a neighbor about the ambassador program at VLN. A vast majority of our ambassadors are retired, but their desire to stay involved in the community brought them to join the program. Elaine happened to google volunteering opportunities in the area and others such as Ron and Joan were recruited through current ambassadors. Sue says she's always enjoyed helping people learn more about the places they visit and see which coincides with Kris's love for the area and desire to share with people the great things to do here.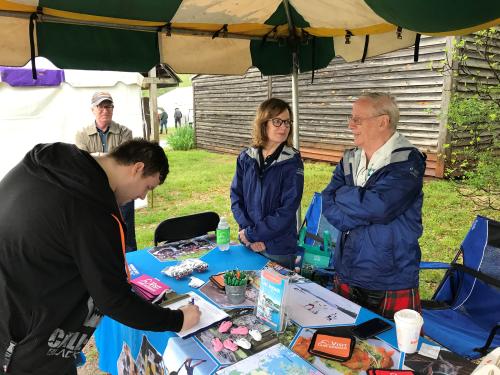 Loch Norman Highland Games Information Booth
What has been your favorite outing or luncheon you've encountered?
One of the fun benefits of being an ambassador are the luncheons and outings that are hosted for them as a way to learn and experience first-hand assets of the lakeside of Charlotte. Some of them including Jon and Kris enjoyed the outings at Escape109 in Davidson and Out of Time Escape in Huntersville. The bus tours that went all over the towns of Cornelius, Davidson, and Huntersville were favorites for Kathy, Ron, Joan, and Jean. The outings are a way for all of our ambassadors to come together and learn more about one another. Many of them have designated days they volunteer so they don't get to interact with others as often. Dan and Elaine shared that going to Frankie's of Charlotte was extremely fun and was a great opportunity to mingle with other ambassadors. Sue and Jackie both enjoyed the Metrolina Greenhouse located in Huntersville because of their informative presentation. Sean, the newest ambassador to join the team, is looking forward to the annual Making Waves Hospitality Awards that'll be held in March.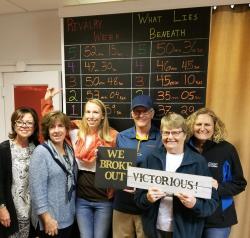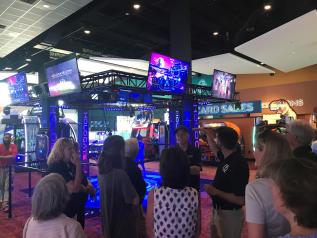 Escape 109 Outing                                            Frankie's of Charlotte Outing
What's your favorite thing about volunteering at the visitor center?
All of our ambassadors love meeting and interacting with visitors that walk into the visitor center. Elaine really enjoys assisting people who come from all over the world because she gets to learn something new with every conversation. The ambassadors have built a camaraderie with one another which create a very friendly and welcoming atmosphere. If you stop by the visitor center on a Friday afternoon, you may catch Ron and Jon who will probably get you to laugh with one of their jokes. Joan shared she loves her Tuesday morning shift working alongside Donna. Gail, who happened to join the program a month ago, shared she already loves volunteering here because of the positive energy everyone transmits and calls the visitor center her "happy place!"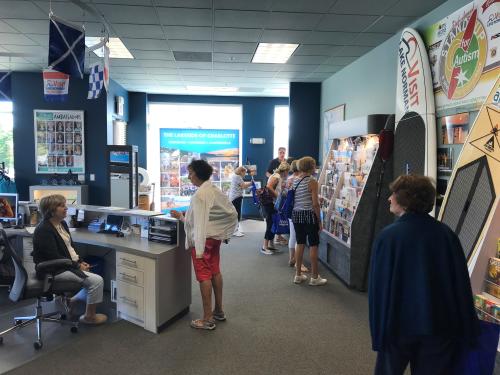 Lake Norman Visitors Center
What are your favorite restaurants in Cornelius, Davidson, or Huntersville?
The top 3 restaurants that were mentioned among the ambassadors were Alton's, Harp & Crown, and Antico Italian Restaurant. There were several that mentioned the waterfront restaurants including Port City Club and North Harbor Club. 
What are the top 3 attractions you recommend to visitors?
One of the most frequented questions a visitor asks our ambassadors is how they can see the lake. There are a couple of different ways a visitor can take in the lake whether it's dining at any of the 3 waterfront restaurants or by visiting Jetton Park and Ramsey Creek Park. During the summer, the swimming beach at Ramsey Creek is one of the most referred attractions. Offering a mix of big name brands and local boutiques, Birkdale Village is another common referral along with downtown Davidson. 
If you could be any animal, what would you be and why?
We got a variety of responses to this question, however there was a common theme to them all. Being a dog and bird were the most common answers because of their loyalty to their friends and family as well as being able to see the world from a different perspective. Our ambassadors are people who truly love helping people and provide a superb level of customer service. Some unique responses were being a lope-eared bunny because of how cute and cuddly they are and even a black panther!
If you had three wishes, what would you wish for?
A majority of the ambassadors wished for good health, happiness, and world peace. Some others that were mentioned included equal pay for women and a Super Bowl win for the Carolina Panthers.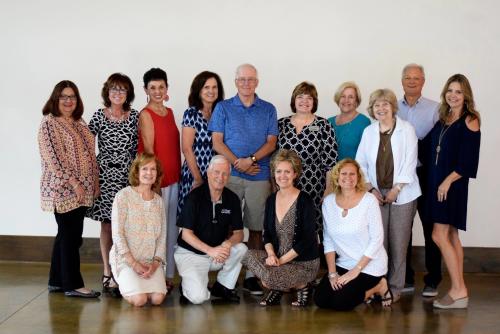 When you walk into the visitor center, our group of ambassadors will make you feel welcomed the moment you step in the front door and will be sure to assist with any questions you may have. We hope these questions and hearing their responses provided an idea of who our ambassadors are and what makes them all wonderful volunteers in the visitor center. 
If you'd like to learn more or join our ambassador program, please contact Cyndi Bartley or fill out an application online.