Thanksgiving this year will be like none other before. With COVID-19 restrictions in place throughout the country, it might be difficult to gather with our family and friends as we have in the past, but there are other ways we can celebrate this time of the year. We've put together a list of events that are taking place during the week of Thanksgiving. As always, we encourage you to wear a mask and practice social distancing when attending these local events. 
Sunday Jazz Jam (Nov. 22)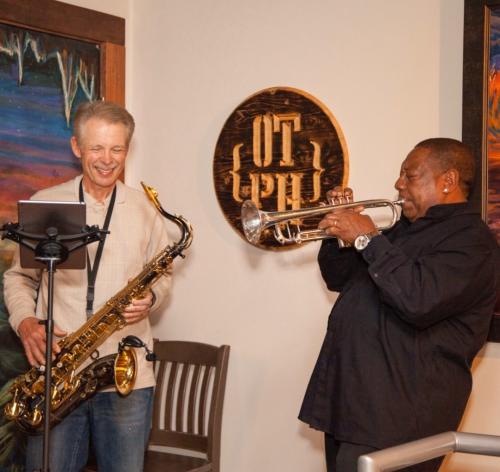 Old Town Public House is the place where you can enjoy a couple brews with your friends and listen to live music. Head on over to OTPH to see the area's top Jazz talent come together on stage to bring you a 3-hr performance!
OTPH Songwriter Showcase (Nov. 25)
If you're unable to make the Jazz performance, don't worry. You can check out the Songwriter Showcase which is a round-robin style performance of local talent. Who knows, you might have the chance to see a rising local star! 
9th Annual Thanksgiving Family 5k (Nov. 26)
Kick off the holiday season and support an amazing cause hosted by Angels & Sparrows! The first wave of 50 trotters starts at 8am and each wave after that starts in 5 minute increments. They will have separate corrals for people based on their start times. Masks are required when waiting before the race starts, but can be taken off when running. Music and bubbles with DJ Tim Brown will be available for your entertainment. This is an untimed event and they will have a timing clock on site for you to keep your time.
Comedy Open Mic Night (Nov. 26)
Studio 13 is home to Comedy Open Mic Night, so bring out your friends for a night full of jokes and good vibes. With a variety of local comedians, you never know what you might hear so come ready to laugh. Tickets will be $7 at the door and there will be concessions available to purchase. 
Christmas Market (Nov. 28)
Lost Worlds will be celebrating their first holiday season at the lake this year! Their Christmas Market will be a new tradition featuring vendors of all types including handcrafted gifts, homemade food items, art, jewelry, and more. Knock out some of your holiday shopping early while you enjoy great food and listen to live music. 
Small Biz Saturday at Primal (Nov. 28)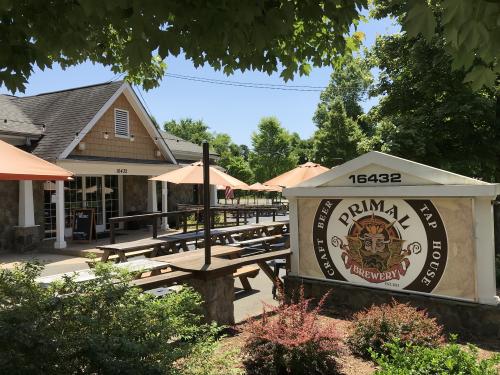 If you're one to pick out a new Christmas tree each year, look no further than Primal Brewery! As part of Small Business Saturday, Primal will be hosting this event in conjunction with local vendors so you can start browsing for those holiday gifts. Have yourself a beer (or two) and get to shopping! 
Although Thanksgiving might look and feel a little different, it's important to remember what this holiday is all about. We're grateful for our wonderful destination's hospitality partners and you, whether a visitor or resident, that make Lake Norman a wonderful place. So if you check out any of the events above, please let us know on social media @VisitLakeNorman! We love seeing what you all are up to at the lakeside of Charlotte.