Get lost in Huntersville's giant seven-acre corn maze featuring over two miles of interconnecting paths. Rural Hill Farm is one of the largest in the Southeast with 265 acres and is prepared to welcome visitors while being safe! They're also got a number of new things lined up for this year that we'll highlight below.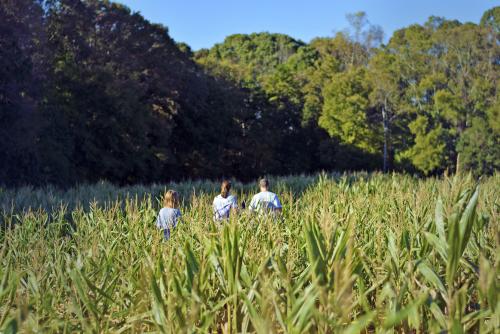 The Rural Hill Amazing Maize Maze is one of the top activities you must try this fall. The maze is open on weekends starting September 11th and weekdays starting September 14th. Since many kids will be taking online classes or be home a little more this school year than before, Rural Hill will be opening the maze during week days for people to enjoy. Escaping the maze is a feat in itself and is a great way to test problem-solving and teamwork skills. The popular night mazes will also return this year, starting in October, providing even more of a challenge to those who are up for it! Ticket sales will all be made online so it's important to get yours ahead of time. Click here for more info on tickets!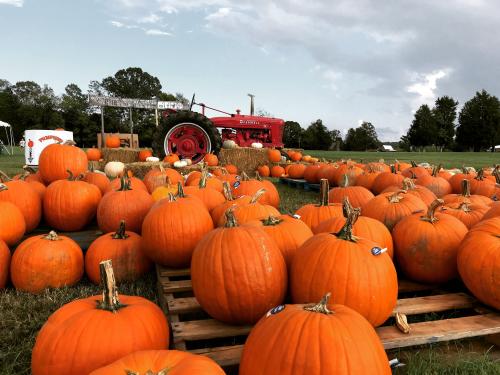 Pumpkin picking starts in October
Once you've purchased your tickets, you'll be able to watch the orientation video from the comfort of your home or wait until the day of so that it's fresh in your mind. It's important to watch the video as it will go over the rules of being in the maze and helpful tips to make your experience a memorable one. A new experience that you'll have the opportunity to partake in is leaving a message for the 'wishing tree'! For a small donation, you'll have fabric scraps available and markers that have been properly sanitized if you wish to decorate them and you can tie your wishes on to the corn at the exit of the Maze.
When you arrive to Rural Hill you'll be 'amazed' to see the maze itself especially if you're a first timer! Masks will be required to enter the maze and are recommended to stay on since they will be required to be on when passing other people in narrow parts of the maze. There may be parts of the maze that might let you see over it, but don't let that get your confidence up because even experienced maze goers are faced with a challenge!
Don't fret! Though the seven-acre maze is challenging, there will be several volunteers to assist you through the labyrinth. Once you are ready to begin your journey, get your ticket scanned by a staff member, and you're in! Rural Hill has one of the largest corn mazes in the Southeast, so it is mandatory that you carry a flag into the maze to communicate with volunteers in case of an emergency.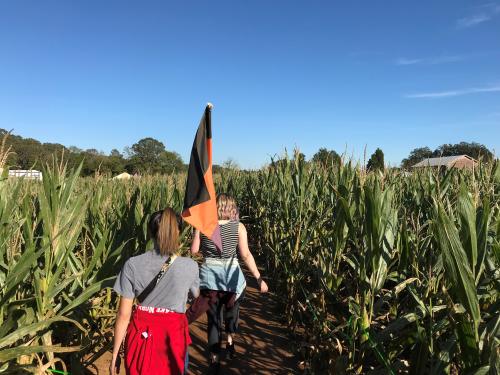 The average time to complete the maze is about an hour and a half. The staff has conveniently placed water stations and bathrooms throughout the maze to ensure a carefree experience. Along with trying to escape the Amazing Maize Maze, there are two optional mini games included in this activity. Although it has been a paper copy in the past, this year the maze is going paper-free! They've developed a mobile app that will consist of 'The Kernel of Knowledge Crossword Puzzle' and 'The Amazing Maize Maze Gameboard.' Not only will you have access to these fun games, but you'll also be able to see an interactive leader board so you can see how you stack up against other teams!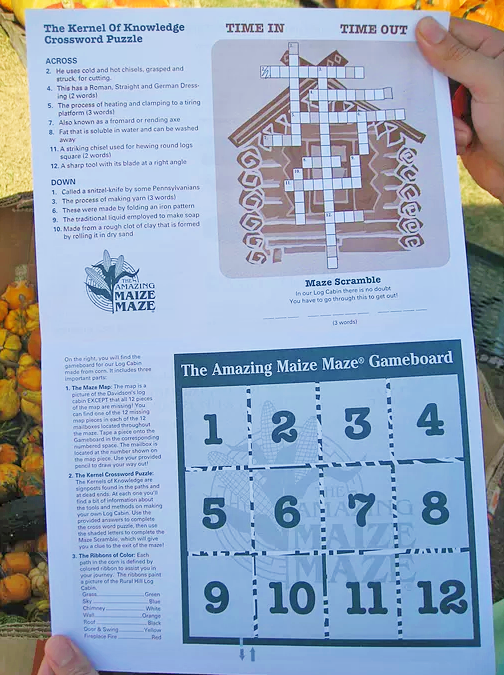 Are you up for the challenge? Get your tickets online, watch the orientation video, bring a mask and get ready to get lost! Don't forget to tag us in your Amazing Maize Maze adventure on Facebook or Instagram @VisitLakeNorman.