Get lost in Huntersville's giant seven-acre corn maze featuring over two miles of interconnecting paths. Rural Hill Farm is one of the largest in the Southeast with 265 acres!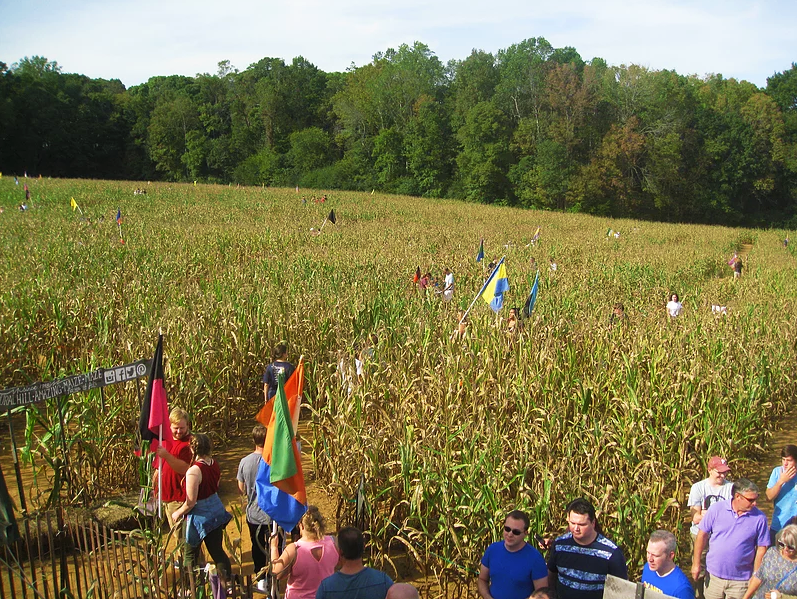 Think you can escape a seven-acre corn maze covering over two miles of interconnecting paths? The Rural Hill Amazing Maize Maze is one of the top activities you must try this fall. It starts September 7 running Fridays through Sunday 10am-5pm until the first weekend ending November 3. Later in September on Fridays and Saturdays are the family friendly flashlight night mazes from 6:30-9pm.  Rural Hill covers 265 acres of land offering a variety of entertainment for everyone. You can take a hayride around the historic farm, play corn-hole, or pick a pumpkin to take home!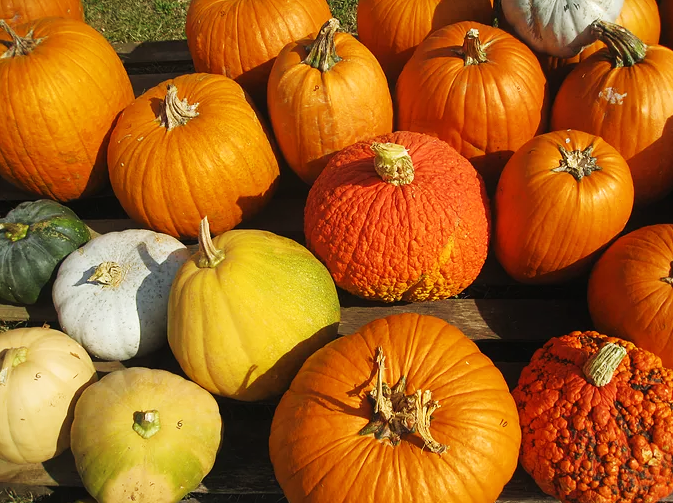 The Amazing Maize Maze is a child-friendly event including many different mini-games throughout the farm. From the entrance, you will find two massive bounce houses and an interactive sport inflatable. They even offer mini mazes for those not ready to venture out into the great jungle of corn stalks.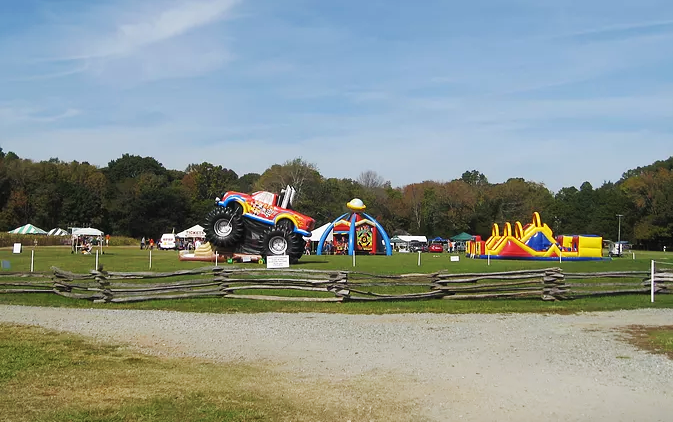 Don't fret! Though the seven-acre maze is challenging, there are many volunteers to assist you through the labyrinth. Once you are ready to begin your journey, grab your ticket and a map, and find an orientation counselor!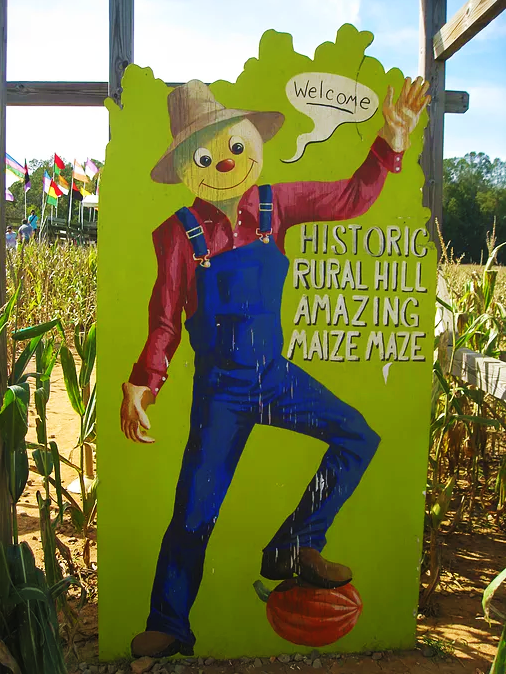 Orientation allows first time maze runners to learn basic tips and tricks to navigate their way through the puzzle. Rural Hill has one of the largest corn mazes in the Southeast, so it is mandatory that you carry a flag into the maze to communicate with volunteers in case of an emergency.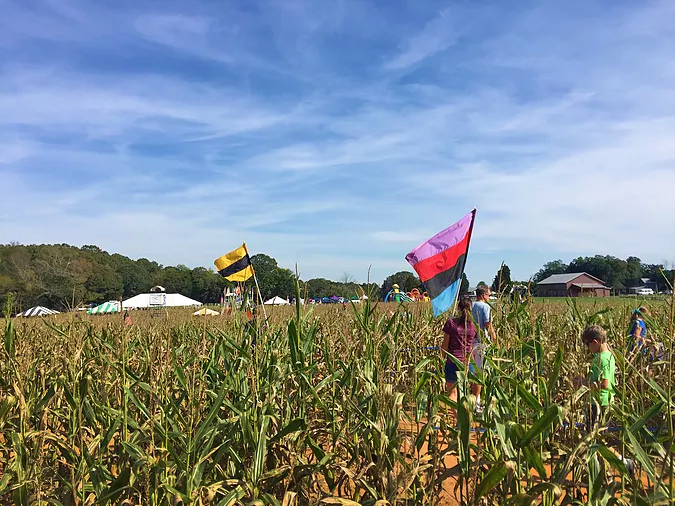 The average time to complete the maze is about an hour and a half. The staff has conveniently placed water stations and bathrooms throughout the maze to ensure a carefree experience. Along with trying to escape the Amazing Maize Maze, there are two optional mini games included in this activity. The games consist of 'The Kernel of Knowledge Crossword Puzzle' and 'The Amazing Maize Maze Gameboard.'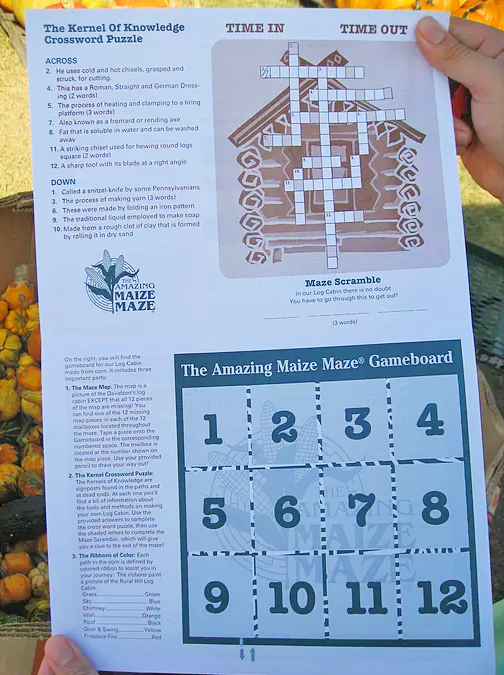 Want my personal advice to get through the maze? Wear comfortable walking shoes. Stay hydrated. Don't eat the corn.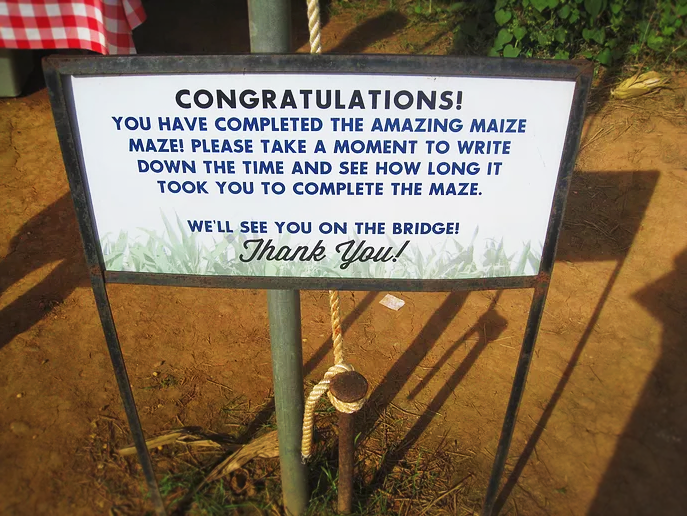 Are you up for the challenge? Find more information here! Don't forget to tag us in your Amazing Maize Maze adventure on Facebook or Instagram @VisitLakeNorman.