The culinary scene in the Lake Norman area provides a variety of delicious chef-driven plates. Although global travel has been discouraged to promote safety during COVID-19, we've put together an international foodie experience that you can enjoy at Lake Norman! Whether you're a resident or planning a mini trip, this 2-day itinerary will be sure to please! We've got a list of local hotels here for you to help find a place to stay.
2-Day Itinerary 
Day 1 - Mexican breakfast, authentic Irish dishes, Asian food, with a dash of shopping and lakefront views.
Day 2 - Cozy French cafe, a taste of Thailand and India, sprinkled in with activities meant to bring out your adventurous side.
---
Day 1
Most of us need a cup of coffee to help kick start the day, so for those coffee drinkers, we recommend stopping by Summit Coffee in Davidson. They've got a super-welcoming environment and people who are ready to fulfil any special requests. Pair the perfect cup of coffee with one of their delicious pastries. The outdoor area provides an aesthetic backdrop for the morning Insta post we all love to see! After you've had your cup of joe, walk down to Mestizo Contemporary Mexican Cuisine. Their brunch menu offers a taste of what Mexico has to offer including Machaca con Huevo (scrambled eggs, shredded beef, jalapenos, tomatoes, and onions).
Since you'll be in the heart of Davidson, you might as well shop around! Whether you're looking for a special someone or want to treat yourself, the boutiques on Main Street are a great place to start. Maybe you're not into shopping and that's totally fine! Try out one of the escape rooms at Escape109 or do a self-guided tour of Davidson College's sculpture garden. If you do the self-guided tour, masks are required at all times when walking around Davidson's campus.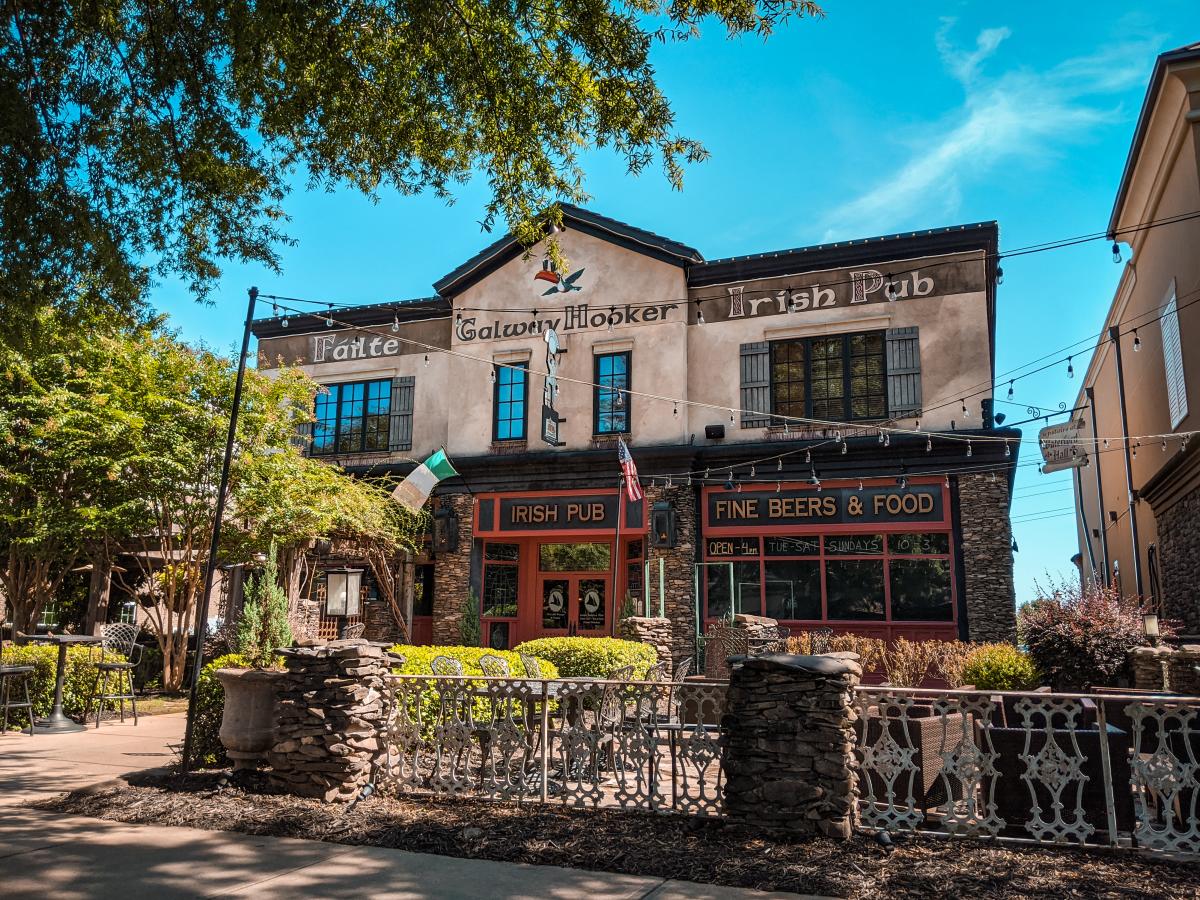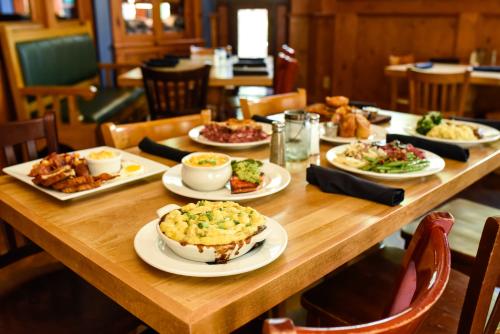 Galway Hooker Irish Pub
Once you've refueled, you'll want to do a little exploring while you're in the area. You could take a stroll at Jetton Park or Fisher Farm Park. Both of these places offer paved trails. Jetton will give you beautiful views of the lake and Fisher Farm will make you feel like you're one with nature. Either one you choose, it'll be a nice little escape! 
If you're still in Davidson, you should head over to the Lake Norman Cottage to browse a wide variety of international wines. You can enjoy a glass with a waterfront view or take a bottle or two to take back with you and drink on your own time.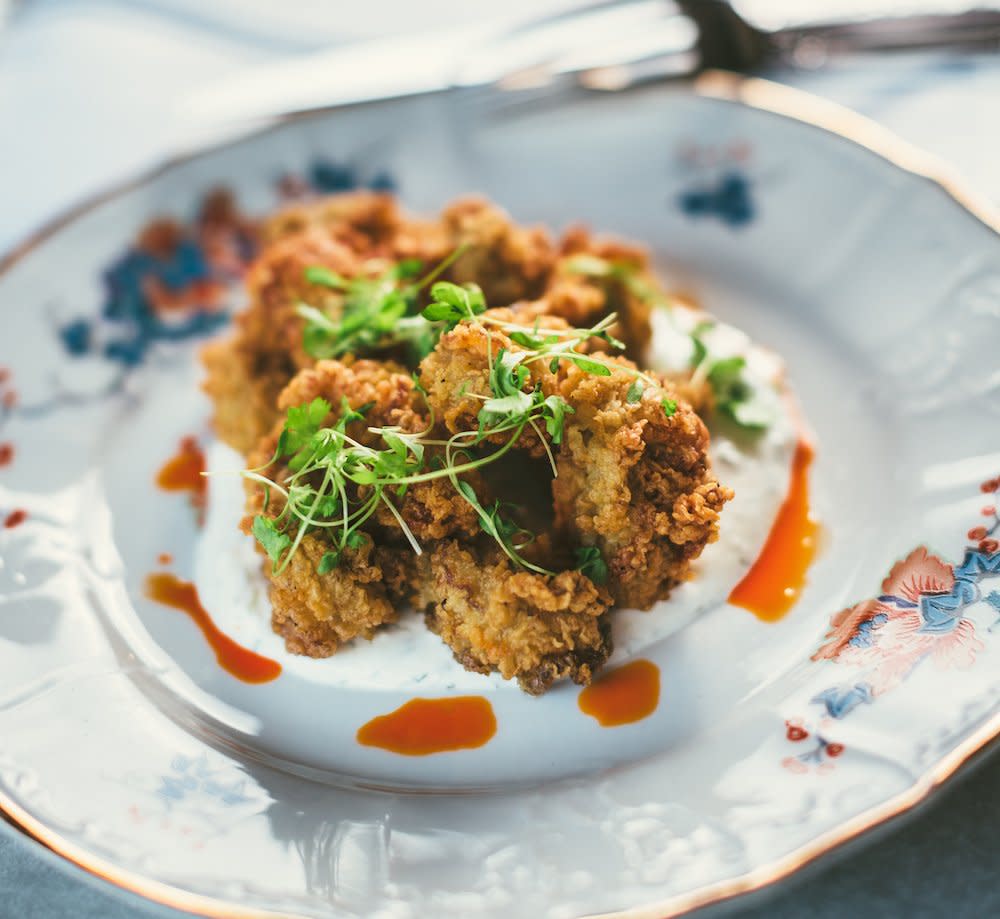 Fried Oysters from Kindred Restaurant

Mestizo Contemporary Mexican Cuisine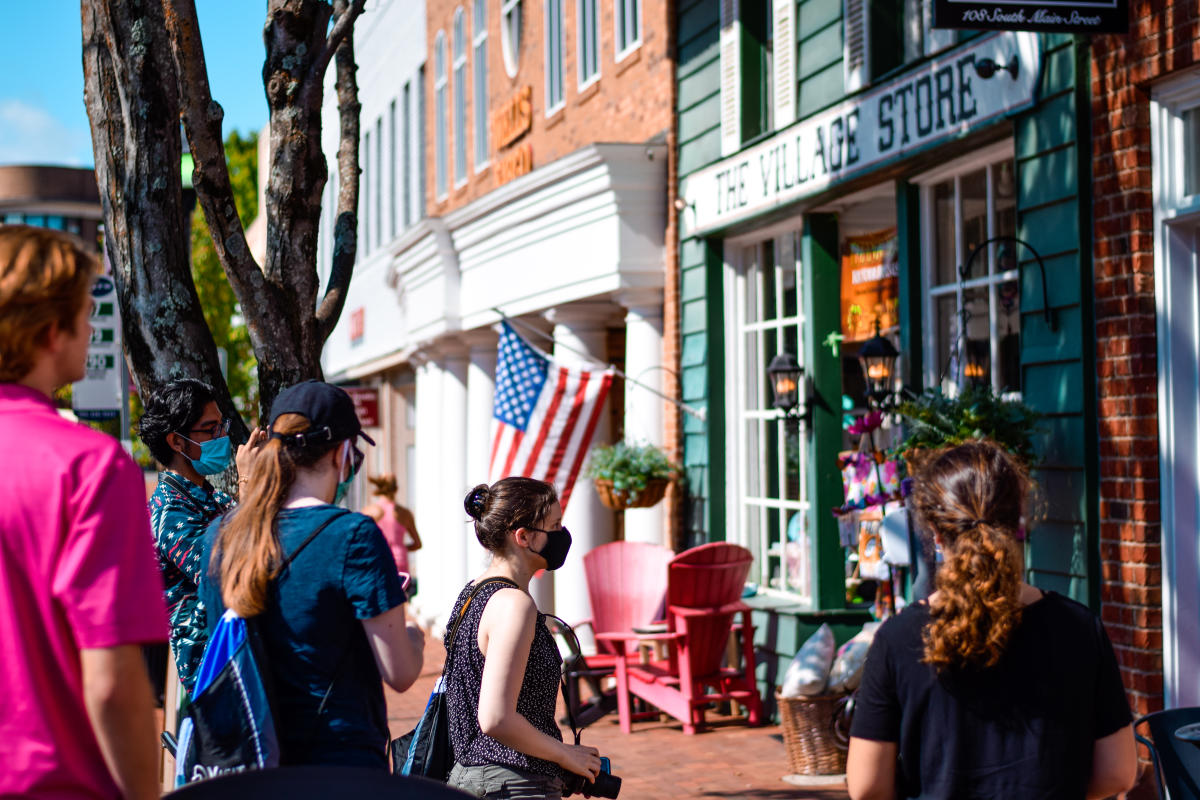 Downtown Davidson
By the time you're done with any of the activities above, you might be feeling a little hungry. There's several different lunch options to consider. The Galway Hooker Irish Pub in Cornelius provides an authentic Irish pub feel and cuisine. The pub is named for Galway Bay, which lies on the west coast of Ireland. Nearly all of the artifacts and décor inside this establishment, including an authentic Galway Hooker boat, are from the area surrounding Galway Bay. You'll be at Lake Norman but feel like you've just stepped into Ireland! Or you can head over to Sabi Asian Bistro for a delicious Asian lunch! Sabi comes from the Japanese phrase "wabi sabi" which means "simply beautiful". They've got a variety of sushi lunch specials as well as ramen and poke bowls. Try out their Spicy Mongolian dish which is wok fried sliced beef or chicken served with scallions, onion, broccoli & chili served over a bed of crispy rice noodles.
Lake Norman Cottage
Dinner time! Once you've had the chance to venture out even more after lunch, you'll want to start finding a place for dinner. You can't go wrong with any of the eateries Lake Norman has to offer so we've got a few suggestions to kick around while you're on the road. Kindred Restaurant in Davidson was named one of the Top 10 best new restaurants in the US by Bon Apetit in 2015, so you're sure to get a memorable dining experience here! Providing the freshest local ingredients, their menu changes week to week offering you a variety of options each time you visit. People rave about their Scallops and Oysters and their Beef Tartare.
If you'd like to continue taking your taste buds abroad, head over to Restaurant X. Their menu is composed of dishes that you'll find from all over the world. Start off with O Canada Poutine which are fries covered in beef gravy & cheese. Then for the main course, choose from carefully-created options including Grilled Norwegian Salmon, Mediterranean Veggie Platter and Famous Fish & Chips. 
---

Day 2
Start off the second day with something light, yet very delicious! Have a taste of France by going to the French Market Cafe in Cornelius. They open at 11am so if you slept in, it'll work with your schedule. They've got delicious coffee and an array of pastries and teas that are sure to please. If you'd like to fill up with a little more, they also offer tasty European food for brunch on their rotating menu. Customers have called this place a hidden gem, so come check it for yourself! Another great way to start your day is with Mexican pastries which the Bakery Y Panaderia Yamilet offer. One of the favorites is their "Concha"  that you can take on the go and pair with a cup of joe or hot chocolate from a local coffee shop. 
For midday activities head over to the Latta Nature Preserve which houses both the Carolina Raptor Center and Historic Latta Plantation. You'll need to get your tickets online for both of these places, so be sure to plan accordingly. The Raptor Center offers a self-guided tour of over 30 different species of birds. Their main purpose is to help educate and inspire people of all ages of the natural world while rehabilitating injured birds. Just a quick drive away is the Latta Plantation which offers guided tours of the historical home and grounds. You might find sheep and lambs roaming around while you walk around the property!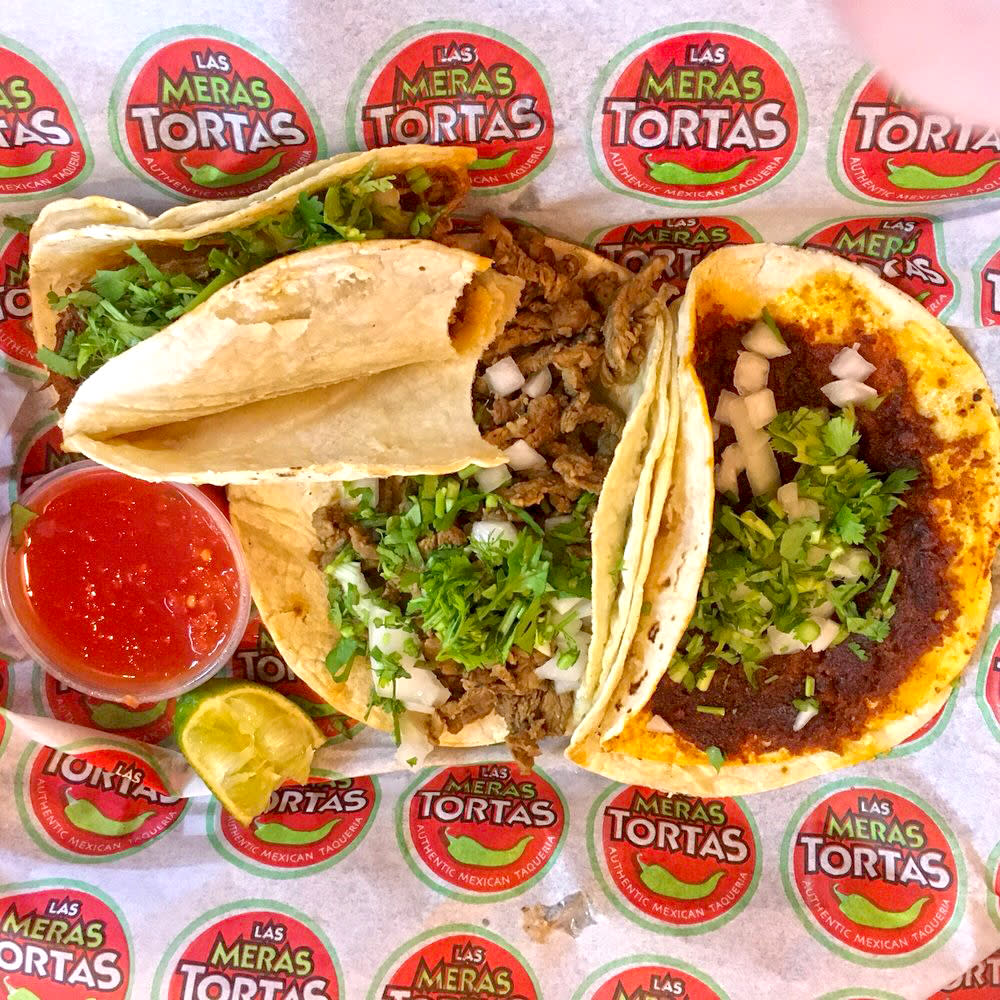 Las Meras Tortas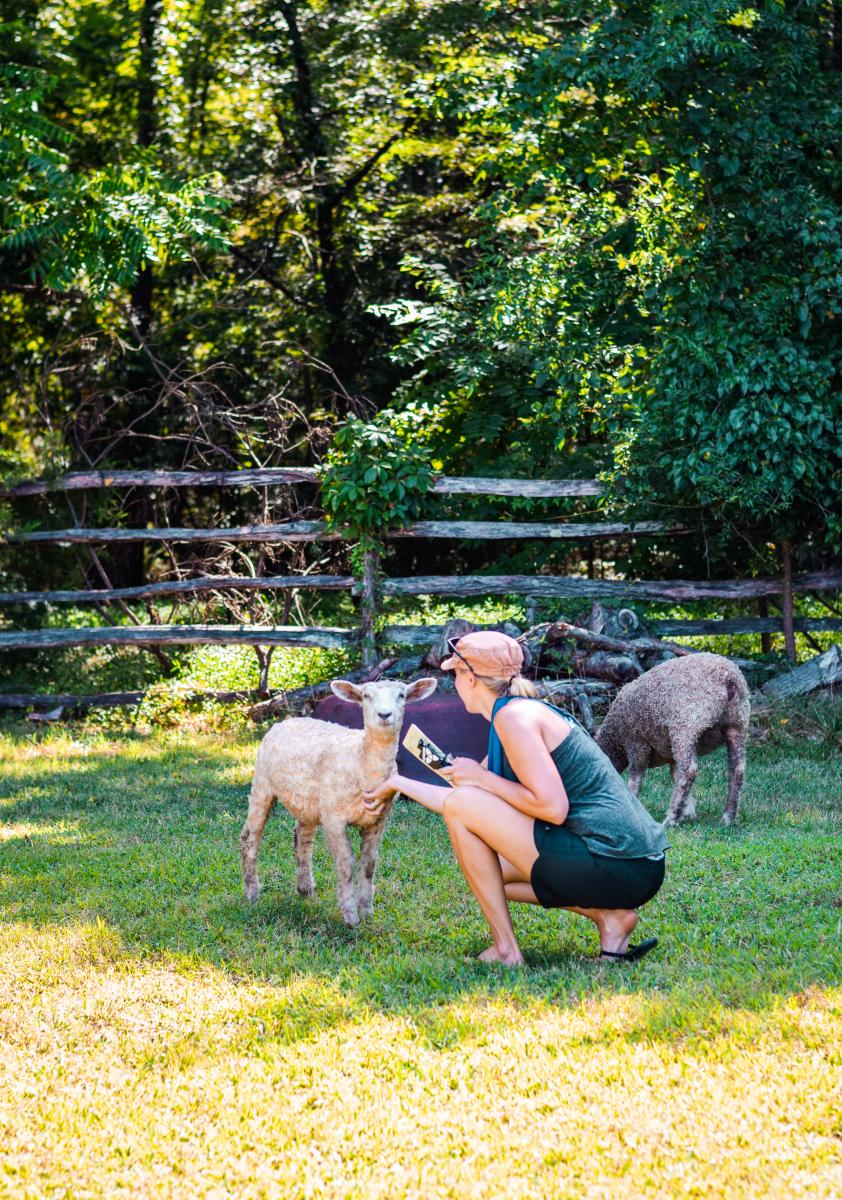 Latta Plantation
Since you'll be in Huntersville, we suggest going to Las Meras Tortas to enjoy a delicious Mexican Torta (sandwich) or House of Taipei for authentic Chinese food. You might have to flip a coin to decide which one you want if you're a fan of Mexican and Chinese food! 
Once you've had lunch, continue bringing out your adventurous side at Frankie's of Charlotte. This is Lake Norman's largest amusement park, which currently has go-kart, mini golf, and bowling open to the public. They've implemented social distancing guidelines to make sure you stay safe while having fun. If you went to Escape 109 the day before and want to try your hand at another escape room, Out of Time Escape currently offers 5 different themed-rooms. If you want to do something more laid back, why not have a little retail therapy? Birkdale Village is an outdoor shopping mall that blends big-name brands with locally-owned boutiques.
Now to top off your international foodie experience in Lake Norman, end it with a "trip" to India or Thailand! Sangam Indian Cuisine is a family-run restaurant that has been a local favorite for a long time. Past customers praise their Chicken Tikka Masala so be sure to give it a try! For Thai food, you'll want to try out Thai House in Cornelius. You will experience a very friendly atmosphere enchanted by Thai music and amazing Thai artwork. Their Namprigpaow comes with cabbage, broccoli, snow peas, carrots, & bell pepper served with a bowl of steamed jasmine rice or brown rice.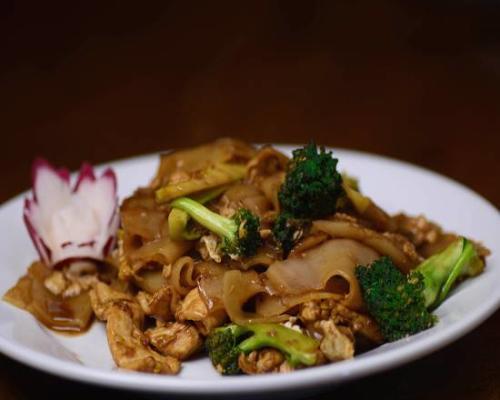 Thai House
After a culinary trip around the world (in Lake Norman), we hope you've discovered a new favorite place to eat. If you visit any of these places or recommend others, let us know in the comments below and tag us on social media @VisitLakeNorman!