For many couples, 2020 was the aesthetically pleasing year to get married, however the Coronavirus pandemic has caused many to make last minute changes. Some couples have decided to postpone it at least a year from now while others have decided to host a "micro-wedding", "minimony", or even elope! We understand planning a wedding in normal times is already hard, so in times like these, we are here to help from adjusting your guest list to finding another venue.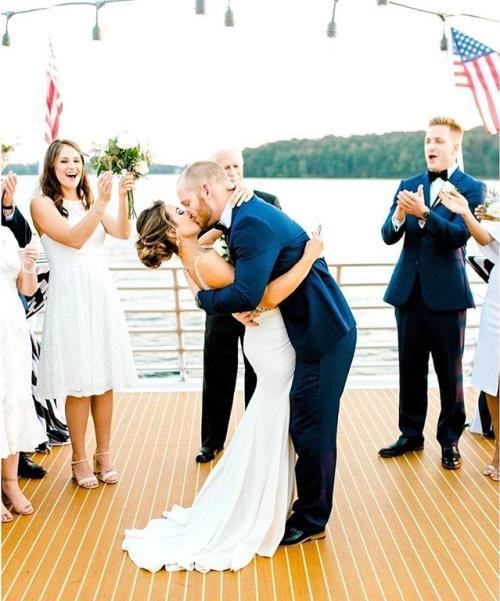 @CarolinaGraceLakeNorman via Instagram
Adjusting Your Guest Count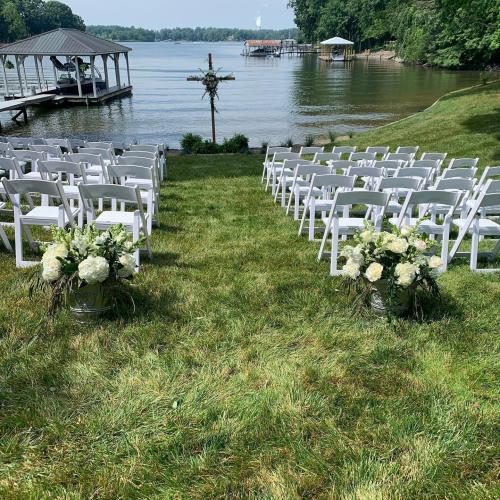 @ideal.florist.va via Instagram
The average wedding size is anywhere between 150-200 attendees composed of family members and friends from both partners. Narrowing it down to a couple hundred guests is already hard enough, but honing in on 10 to 50 guests is unthinkable. One of the first ways you can start this process is by thinking about who your guests are and where they're coming from. It may not be a bad idea to have those that are high-risk individuals or people coming from COVID-19 hot spots to miss out on your wedding to keep everyone safe. Although they may not be physically at your micro-wedding, you can set up a streaming device so they can virtually be there with you during your special day! Remember, spending more time with your close ones has many benefits. Making your wedding a smaller one allows for everyone to have more conversations with the ones that are the closest to you. More time with loved ones means more loving, memorable, and lasting memories for the whole family.
Planning a Micro-Wedding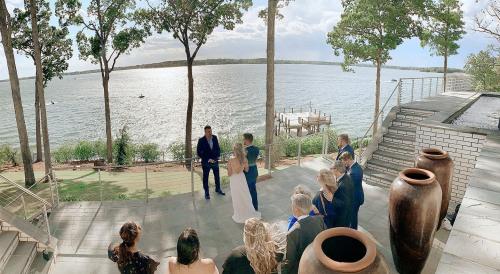 @allinicolea via Instagram
Some things to consider when planning a smaller wedding is to make sure you have all the important things covered. You still want to make sure your vows are polished, practicing a first-dance routine, ordering a delicious mini-cake and decorations, and scheduling a photographer to snap the precious moments. You need to decide what type of venue you'll want to hold your ceremony and reception. Lake Norman has a variety of options you can consider from outdoor rural scenery and modern rustic venues to stunning waterfront locations. You can't go wrong choosing any of the venues the lakeside of Charlotte has to offer, so if you're interested in browsing all the options, please let us know! 
Benefits of a Micro-Wedding!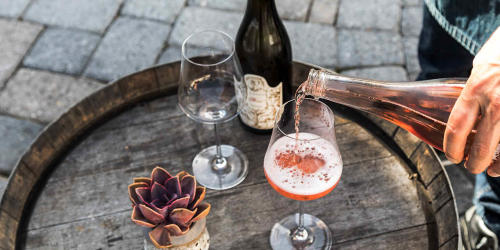 A smaller wedding means less guests meaning fewer things you have to buy which can save a lot of money in the long run. You can save lots of money on drinks, decorations, food, venue, and many more things that go into a  regular-sized wedding. Instead of using this money for your wedding, you can save for other major things down the road such as down payments on a new home or even a fancy vacation. Stress can weaken your immune system and can lead to many other problems. A wedding can be a stressful thing to plan and by making it a lot smaller, it can reduce stress on you and your partner. A smaller wedding allows for less tension which means handling situations about the wedding will be well thought out.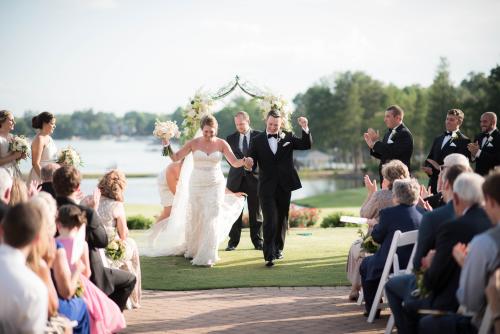 Visit Lake Norman's (VLN) "Say I Do!" wedding promotional contest has been extended to July 31! All you have to do to be entered to win is let VLN assist in securing discount hotel rates for any out-of-town guests at a Cornelius, Davidson or Huntersville hotel. We know the COVID-19 pandemic has caused a lot of planned weddings to postpone and we are here to help! Whether you need assistance finding a new venue, are looking for specific vendors, or simply need to find accommodations for any out-of-town guests, we can provide some relief. If we assist with securing hotel rooms, we can offer our wedding bags complimentary - each comes with the official Lake Norman Visitors Guide. 
If you've recently had a micro-wedding, please let us know about your experience and we always encourage you to tag us in your photos @VisitLakeNorman!