Love is in the air! Lake Norman is filled with plenty fun and romantic things to do. We got you covered from the most romantic activities to some delicious foodie favorites to enjoy with your significant other.
Breakfast
What better way to start the day than a delicious breakfast? Try The Fresh Egg in Cornelius or Famous Toastery, which has a location in Davidson and Huntersville. Both breakfast spots provide a cozy atmosphere and serve a great eggs benedict.
If you're not a breakfast person, Summit Coffee offers various aromatic beverages and delicious pastries to help kick start your day. Speaking of pastries, Milkbread serves up the area's most delicious milk bread donuts which is run by the renowned Kindreds! After you've fueled up, stroll down the block towards one of the several local boutiques in Davidson.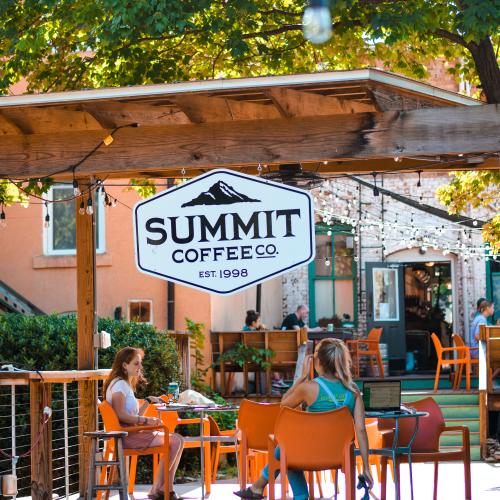 Summit Coffee
Fun for Two
Get active with your partner! Go hiking at the Latta Nature Preserve and take one of the many trails that lead you to the shimmering waters of Lake Norman. While you're at the preserve, be sure to check out the exhibits in the visitor center. If you're in Cornelius, take a stroll on Jetton Park's 1.5 mile loop trail that comes with beautiful lake views. You can find picnic tables and benches throughout the trail and by the water, so you can really take in the scenery. 
Frankie's of Charlotte
Are you and your partner pretty competitive? If so, see who comes out on top in a round of mini golf. LKN Mini Golf offers not only putt-putt, but axe throwing as well! You'll both have to be at least 18 to do this activity and come with closed-toe shoes. Their seasonal hours vary week to week, so we recommend checking out their Facebook page or giving them a call for updated hours of operation.
Stop by the massive Pirate Island Mini Golf course at Frankie's of Charlotte. Will you succeed in this quest or shipwreck? It's made up of three 18-hole courses all which provide a unique challenge. Frankie's of Charlotte, which is the largest Frankie's location, also features laser tag, bowling, and three tracks of go-kart racing. It's popular for families during the day and older, youthful adults as the day goes on.
Lunch Break
If you're lucky enough to have some time for your special person on your lunch break, satisfy your hunger at Boatyard Lake Norman in Cornelius or Lancaster's BBQ which is just a short drive from Frankie's. Kindred Restaurant is another wonderful place to celebrate love and life. With a James Beard semifinalist as the head chef, you'll enjoy the freshest and most unique dishes in Davidson.
Afternoon Treats
Visit a local wine shop or brewery to unwind from a busy day. Popular spots to beer hop in Lake Norman are D9 Brewing Company, Lost Worlds, Eleven Lakes Brewing, Primal, and Ass Clown Brewing. Neoteric Brewing is a new spot worth checking out while you're in Huntersville. If you're looking to cultivate your wine palate, visit the Davidson Wine Company. They make many of the common wines including Merlots, Cabs and Chardonnays, but also some more scarce wines such as Viognier, Petit Verdot and Ports. Keep a lookout on their weekly events since you may be able to catch one of their comedy night shows. 
If you're craving something sweet, you're in the perfect spot because Lake Norman excels in providing the freshest, tastiest desserts for your sweet tooth. Drive over to Huntersville to Duck Donuts for warm, fresh baked donuts custom made just for you. Craving pie? Swing over to Buttermilk Sky Pie Shop in Birkdale Village to get one of their staples like Granny's Apple Pie or Coconut Cream Pie. If you're hanging around in Davidson, you can stop by Whit's Frozen Custard or Bakery 28 if you're in Cornelius. Tip: Grab the sweets to go and head over to Jetton Park to catch the sunset!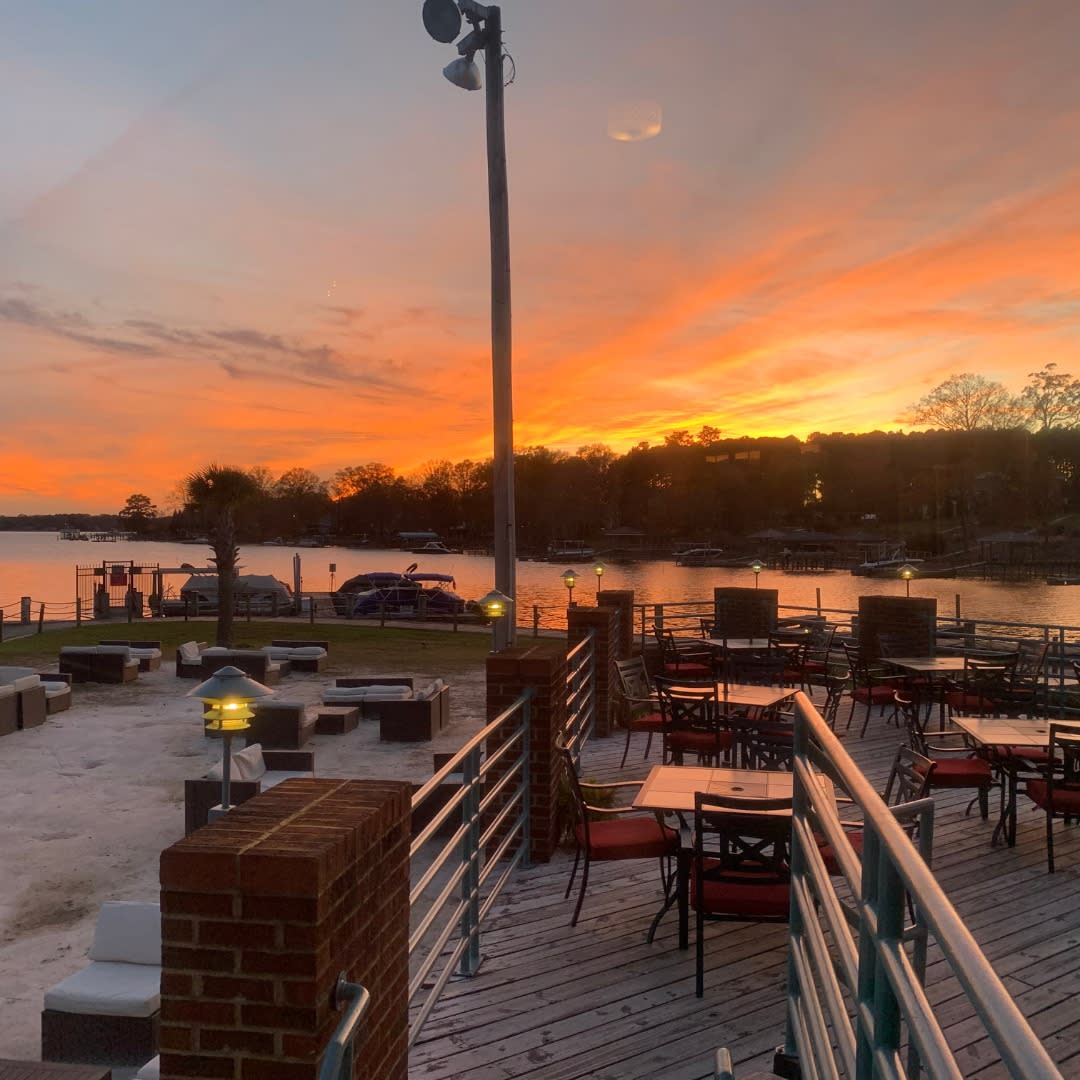 Port City Club
Dinner Time
Impress your date with dinner by the beautiful lake at any of the three waterfront restaurants, all of which have indoor/outdoor heated patios! Be on the lookout for deals on their social media pages since they've offered special dinner packages for Valentine's Day in previous years.
Birkdale Village makes for another great central point for dinner plans. This outdoor shopping mall provides a safe environment to treat yourselves to a nice gift and to enjoy a meal. You'll get to choose from upscale dining like Red Rocks and Dressler's to casual places like Midwood Smokehouse and Bad Daddy's among several others like eeZ Fusion. Regal Cinema is also located in Birkdale meaning a great spot for dinner and a movie! Whatever you and your partner are craving, you're sure to find it here.
All good things must come to an end, but don't worry the fun doesn't have to stop here. Lake Norman has plenty of date-worthy activities that you and your date can enjoy year-round. Comment your favorite Lake Norman date spot below and tag us @VisitLakeNorman on social media on your fun date activities!