Love is in the air! If you haven't made plans for Valentine's Day, look no further. We got you covered from the most romantic activities to some delicious foodie favorites to enjoy with your significant other.
Breakfast
Try The Egg at Davidson or Famous Toastery located in Davidson. Both breakfast spots provide a cozy atmosphere and serve the best egg benedict. If you're not a breakfast person, Summit Coffee offers various aromatic beverages and delicious pastries to help kick start your day. After you've fueled up, stroll down the block towards The Village Store in Davidson. This shop offers an array of novelties that you can buy your partner as a gift for the day!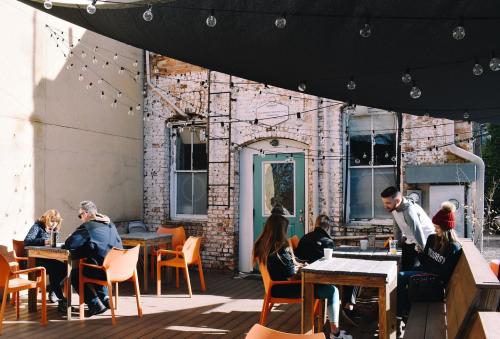 Summit Coffee via Instagram
Fun for Two
Get active with your partner! Go hiking at the Latta Nature Preserve and take one of the many trails that lead you to the shimmering waters of Lake Norman. If you're in Cornelius, take a stroll on the newly built Antiquity Greenway that connects downtown Cornelius to the South Prong Rocky River Greenway in Davidson.
Maybe you're not the nature type, but that's okay! You can head over to Birkdale Village to find some more gifts for your significant other, or just to treat yourself. You could even catch a movie nearby at the Regal Cinemas.
Think you can beat your partner in mini golf? Check out the massive Pirate Island Mini Golf course at Frankie's of Charlotte. Will you succeed in this quest or shipwreck? They also have tons of arcade games, laser tag, bowling, go-carts, and their very own Virtual Reality game. And to save you a trip to Disney, they've even got their own tea cups to whirl you and your date to a magical world. Your little "date supervisors" will thank you for it!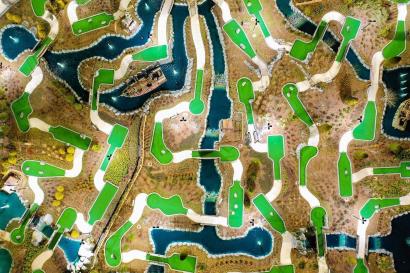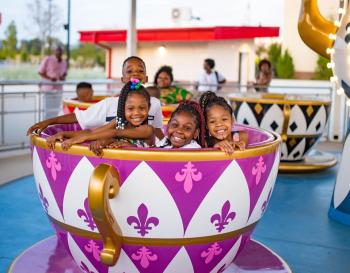 Frankie's of Charlotte via Facebook
Lunch Break
After you've done some hiking or shopped around, satisfy your hunger at Boatyard Eats in Cornelius or Lancaster's BBQ which is just a short drive away from the Latta Nature Preserve. Kindred Restaurant is another wonderful place to celebrate love and life. Owned by a local family, they provide the freshest and most unique dishes in Davidson.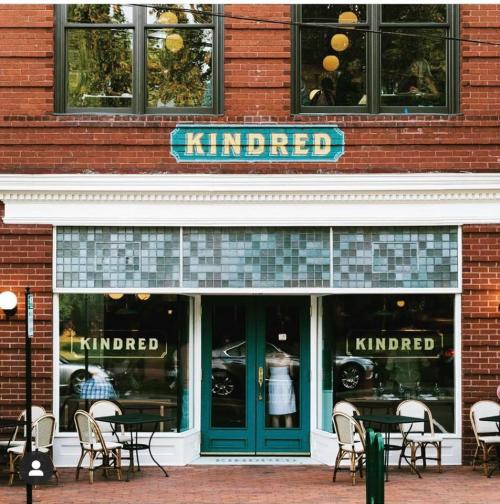 Kindred via Facebook
Wind Down
Visit a local wine shop or brewery to rest from a busy day. Popular spots to beer hop in Lake Norman are D9 Brewing Company, Eleven Lakes Brewing and Ass Clown Brewing. If you're looking to cultivate your wine palate, visit the Davidson Wine Company. They'll have a Galentine's Champagne and Cookie Party a day before Valentine's Day, so be sure to register ahead of time to secure your spot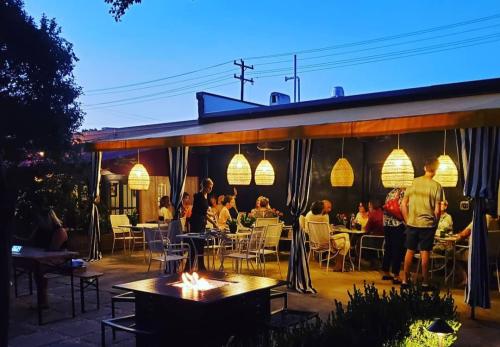 Davidson Wine Company via Facebook
If you're craving something sweet, might we suggest desserts? Lucky for you, Lake Norman excels in providing the freshest, tastiest desserts for your sweet tooth. If you haven't tried Bonjour Y'all Bakery in Davidson, this is the time and occasion to try some delicious, mouth-watering pastries. Or drive over to Huntersville to Duck Donuts for warm, fresh baked donuts custom made just for you. Be sure to enjoy the evening by going to Jetton Park to catch the sunset at 6:04pm that day!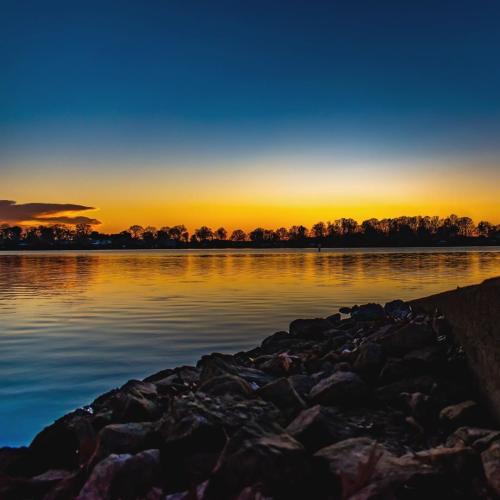 @trd_cerven via Instagram
Dinner Time
Impress your date with dinner by the beautiful lake at any of the 3 waterfront restaurants. Make a reservation for a Food & Wine Experience taking place at Brick Row! Enjoy 5 courses with 5 perfectly paired wines at this historical venue in downtown Cornelius. The Galway Hooker Irish Pub and Lake Norman Comedy Zone are offering a special package on Valentine's Day that includes comedy tickets, 3-course chef-prepared dinner and 1 specialty cocktail for 2 people!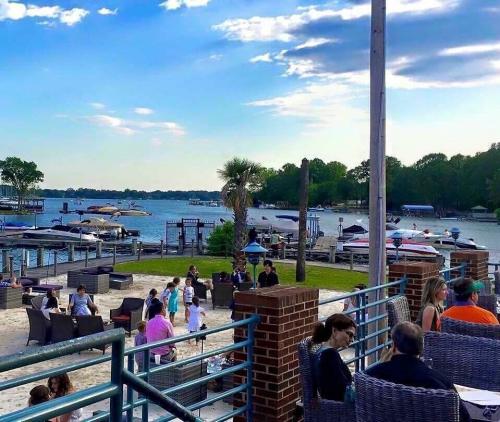 Port City Club via Instagram
All good things must come to an end, but don't worry the fun doesn't have to stop here. Lake Norman has plenty of date-worthy events that you and your date can attend year-round! Comment your favorite Lake Norman date spot below. Tag @visitlakenorman on FB or IG on your fun date activities!