During the month of April we celebrate NC beer month by promoting, drinking and learning about great craft beer in North Carolina. On a more local level, Lake Norman has exploded with a similar culture including four breweries within 10 miles of each other. Each brewery is unique in their own way and we suggest making a trip to each one while in town for the full experience.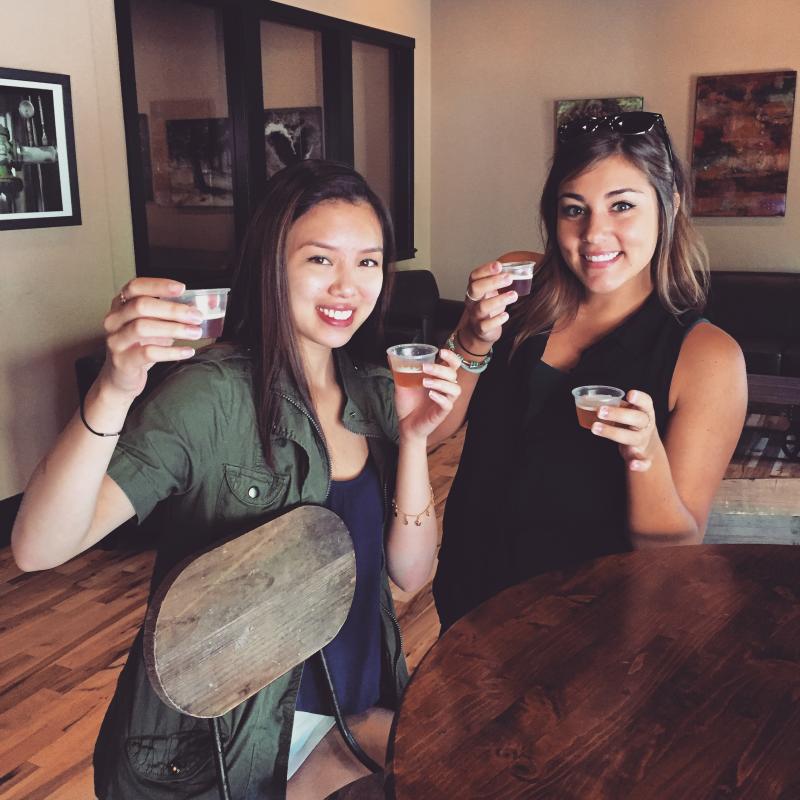 While there are plenty of breweries to keep you busy, the Lake Norman towns of Cornelius, Davidson and Huntersville share numerous tap houses and bottle shops. These are the perfect spots for watching the game and enjoying a pint of local beer or grab something crafty from another state to take home!
You may have caught a glimpse of the VLN Beer & Wine Trail Map while out and about at one of the breweries. This map is the "go to" resource for creating your ultimate beer itinerary, which leads us to our beer contest that'll continue through the month of May! The process for entering couldn't be more simple.
Step 1: Visit one of the 4 breweries and grab a beer trail map. (below)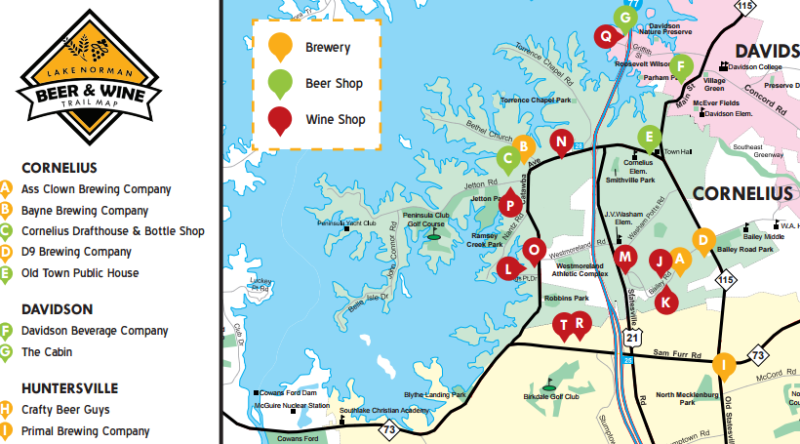 Step 2: Order a pint or a flight of your favorite brews and  snap a pic of your beer alongside the map. Or a pic of a friend, holding the map and a beer-the photo ops are endless!
Step 3: Once you've gotten all the angles right, upload the pic to the social media platform of your choice.(FB, Twitter or Instagram) Just be sure to tag your location and use these 3 hashtags (so we're notified) #visitlakenorman #lknbeer #ncbeermonth 
Step 4: Keep sippin' and visiting the bottle shops and breweries on the map and continue to post your pics until May.
Step 5: Wait to win!
Contest prize package includes: $50 gift card to Port City Club, Visit Lake Norman branded backpack cooler, and a variety of brewery giveaways and VLN gifts.
Contest ends on Wednesday, May 25 and the winner will be announced the final week of May.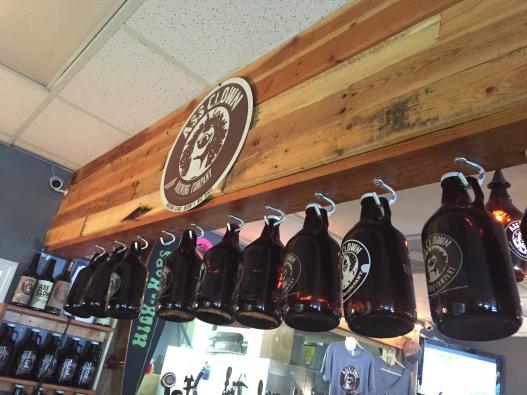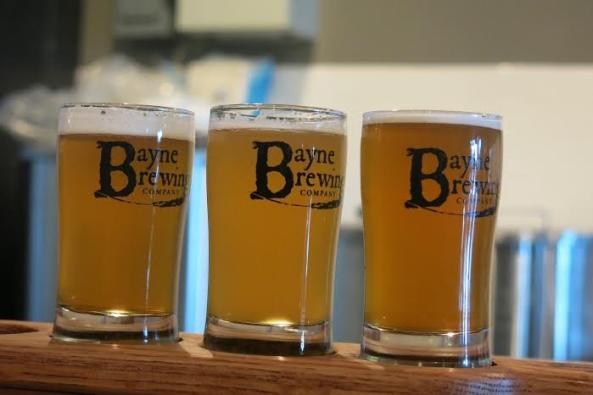 Visit the Breweries page here for more contest details and click here to find more about upcoming events like the NC Brewers & Music Festival at Rural Hill!