Whether you and your significant other have been together 3 months or 30 years, we have compiled a list of some of our favorite date spots in the Lake Norman area. Lake Norman is a place for everyone and there are things to do for every mood that you are in. If you're looking to relax, get active, eat, or listen to music, there are so many things for you to do with your special person.
Birkdale Village
Birkdale Village is the area's most popular shopping center that also hosts seasonal events including Live Under the Oaks, an outdoor concert series. The stage is located in the Grove section of Birkdale Village and the event brings plenty of people to enjoy the bands and time spent together. Surrounding the stage area are many restaurant and dessert options, including Red Rocks Cafe, Kilwins and Buttermilk Sky Pie Shop, for before or after to bring the whole date together. 
Davidson College
Davidson College is a private liberal arts college in the quaint town of Davidson, but it is open for the public to wander and explore. The campus has many spots for those looking for a charming date spot to explore the art on campus and enjoy the beautiful scenery. They have a wind sculpture in front of the academic center that is large and beautiful. After looking at the great pieces on campus, there are plenty of places to sit and unwind on campus with your significant other.
Downtown Davidson
In Downtown Davidson, you will find so many stylish establishments like Kindred and Davidson Wine Company and charming boutiques lined down Main Street. If you can, come early on a Saturday morning while the Davidson Farmer's Market is in full force. The perfect place to stroll around and pick out local goods, baked delicacies, homemade gifts and more. If you don't find anything, your date will surely appreciate a gorgeous fresh bouquet of flowers. Whether you're in a new relationship or have been together for years, this is a beautiful town to explore together.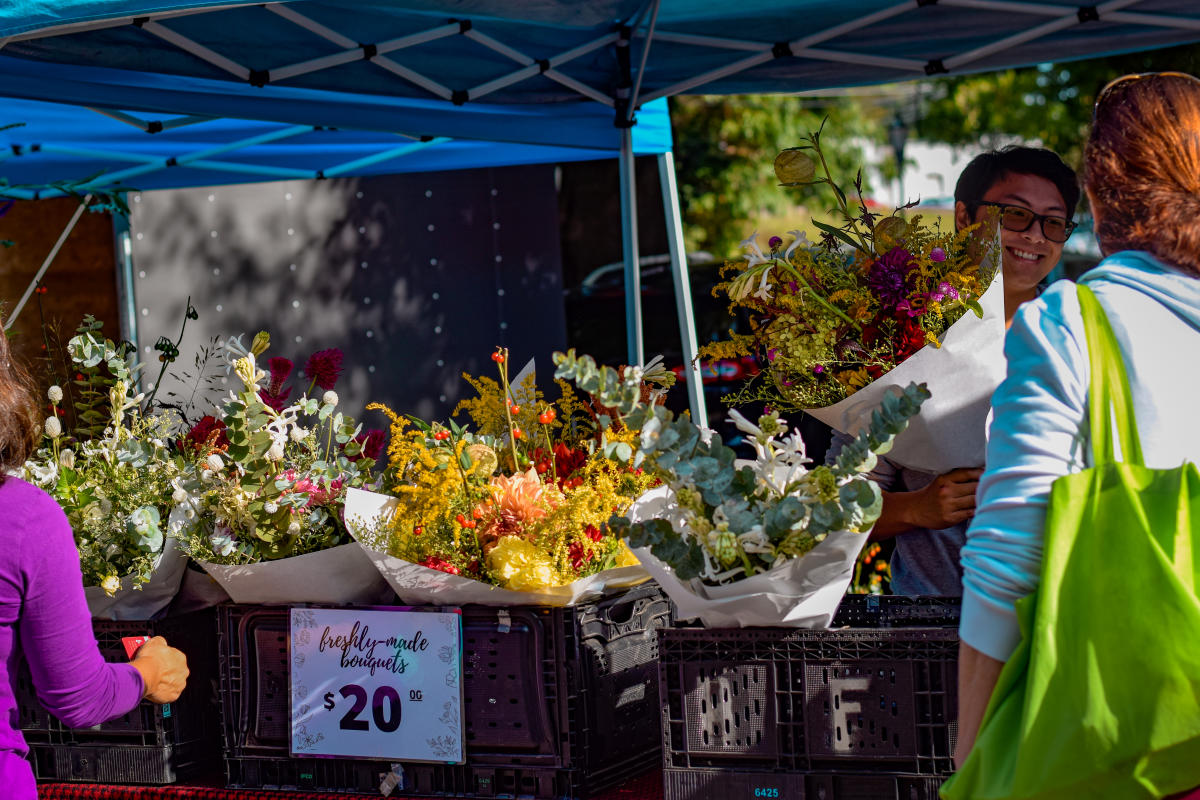 Lake Norman Mini Golf
Lake Norman Mini Golf is the perfect competition for couples looking for friendly rivalry and a fun activity. They not only have mini golf, but they also have laser maze and a rock wall to climb if you're looking to be a little more adventurous. Afterwards, you can cool off with their delicious snow cones, making for the perfect date idea to be able to feel like you're on vacation.
Jetton Park
Jetton Park is one of the many parks in the area but is certainly one of our favorites. With the many trails and waterfront beach spots there are plenty of spots to take your significant other. The water rolling up on the beach front at Jetton Park makes a wonderful setting for conversation and beautiful sunset views to watch together. There are so many activities to do here, including tennis, picnics, and biking, there is certainly something for you to find to do in Jetton Park.
Hello, Sailor
Hello, Sailor is one of the few lakefront restaurants on Lake Norman. The romantic setting of the restaurant pairs well with the beautiful waterfront views, as well as the delicious food options they have. The peel n' eat shrimp and negroni sushi are some of the raved about plate options by customers and are certainly a recommendation from us. This classy and chic restaurant can create a perfect spot for you and your special person to have a nice meal and watch the sun go down on the water.
Ramsey Creek Park
Ramsey Creek is another outdoor spot with great romantic spots for the couples looking to get outside. There are plenty of active things to do including hiking, biking, and kayaking for the people looking for energetic activities. If you choose to go kayaking, bring your own kayak and ride into the sun or even go fishing off Patriot Pier (an ADA accessible dock). Afterwards, feel free to relax in the private swimming beach and soak in some rays. For couples looking to be outside and relax, there are places to casually walk around to look at nature and the water, and of course places to sit and enjoy a beautiful Lake Norman sunset.
Carolina Raptor Center
The Carolina Raptor Center is certainly a gem of the Lake Norman area. An educational center with live raptors, trails, flight shows, and indoor exhibits. This is the perfect place if you love nature and want to learn a few things. The center is very environmentally conscious and find conservation efforts very important to them. The birds there are beautiful creatures, some there for rehabilitation, and make for a great show for couples. The center is located on Latta Nature Preserve which inhabits almost 100 species of birds and many other species of reptiles and other animals. Both of these being together creates so much you can find to do, look at, and learn at this nature preserve.
Hopefully you have found the perfect spot for you and your significant other to go on your next outing and we can't wait to see your beautiful photos if you choose to take some! Don't forget to tag us in them @VisitLakeNorman and let us know how your excursion went!