Lake Norman is vastly known for its delicious cuisine, refreshing beverages (alcoholic and nonalcoholic), and of course the breath-taking views. Many of the well-renowned restaurants around the area feature outdoor patio seating options, which offer fantastic views of the area while you and your guest enjoy a five-star dining experience. But, don't take our word for it... try one of our favorite restaurant below and take advantage of their unique views and dishes. 
Cornelius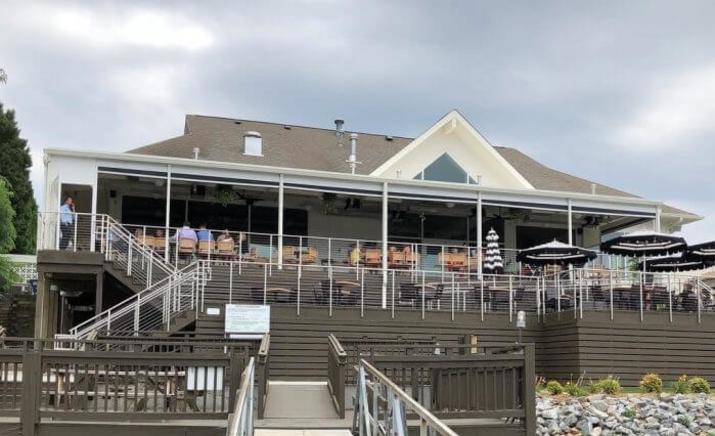 131 MAIN
The original 131 MAIN location. At 131 MAIN Restaurant, "We Define Fresh" is ingrained in our culture and we do not use any frozen ingredients in any of our recipes.
Top dishes: Southern Shrimp and Grits, Cajun Penne Pasta, Thai Steak, Fresh Cut Salmon. 
Port City Club
Waterfront eatery with outdoor tables & a lounge seating serving steak, seafood & cocktails. *Lake-view Patio*
Top dishes: Eggplant Parmesan, Lobster ravioli, Crab Cake Salad, Steak
Alton's Kitchen & Cocktails
Bar & grill with a comfortable atmosphere serving innovative drinks & upscale American fare.
Top dishes: Crab fries, Fish tacos, BBQ Ribs, Ahi Tuna Poke, Chicken Tenders
Galway Hooker
Cozy, old-school pub serving Irish & updated bar food originally stood in Ireland then rebuilt here.
Top dishes: Garlicky Tuscan Shrimp, Dublin Fries, Bourbon Beef Medallions. 
The Harp & Crown
Shopping-center pub with American fare & craft beer, a rustic, relaxed interior & a spacious patio.
Top dishes: Braised Beef Brisket, Roasted Chicken, Filet Tips, 12 oz. Pork Chop
Jack's Corner Tap
Sports pub with a collegial vibe, daily drink specials & TVs, plus Sunday brunch & an outdoor patio.
Top dishes: Calamari, Fish & Chips, Bang Bang Shrimp Pasta
Hello, Sailor
A Southern-leaning menu of fish dishes & fried favorites is served in a chic, light-filled surrounds. *Lake-view Patio*
Top dishes: Crab legs, Petit Bistro Steak, Flounder
Davidson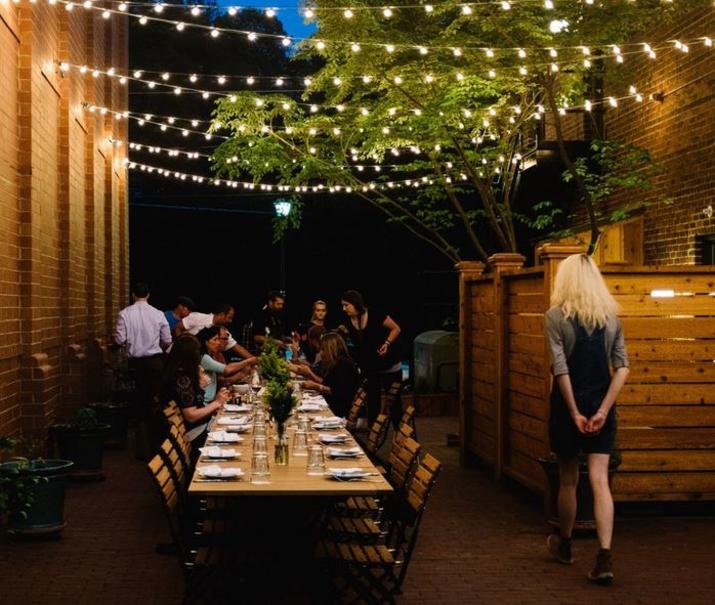 North Harbor Club
Regatta-themed New American fine-dining destination with waterfront patio & 9 boat slips for guests.
Top dishes: Suff Roasted Chicken Breast, Herb Crusted Tilapia, Light House Burger
Toast Cafe
Traditional American Breakfast cafe with an array of delicious and healthy options. 
Top dishes: Breakfast Burritos, Flavored Flapjacks, Omelets
Kindred
Stylish, chef-driven hot spot with sidewalk seating showcasing unique takes on American classics.
Top dishes: Ravioli, Farmhouse Cheeses, Crispy Oysters, Blue Tilefish 
Brickhouse Tavern
A refurbished cotton mill turned sleek, a bustling sports bar with American eats & a large beer list.
Top dishes: Buffalo shrimp, Fish Tacos, All-American Burger, Salmon, NC Flounder
The Soda Shop
Old fashioned diner with premium American cuisine and famous hand-spun milkshakes. 
Top dishes: Cheesesteak, Chicken or Cheese Quesadillas, Wraps, Burgers
Flatiron Kitchen & Taphouse
Eclectic New American fare with local sourcing, including wood-smoked meats, plus a beer emphasis.
Top dishes: Steak, Grilled Porkchop, Taphouse Burger, Goat Cheese Salad, Shrimp and Grits
Carrburritos
Handcrafted tacos & burritos, plus cocktails & beer, served in a chill bistro with sidewalk tables.
Top dishes: Quesadillas, Carnitas, Tacos, Burritos (build-your-own), Margaritas
Huntersville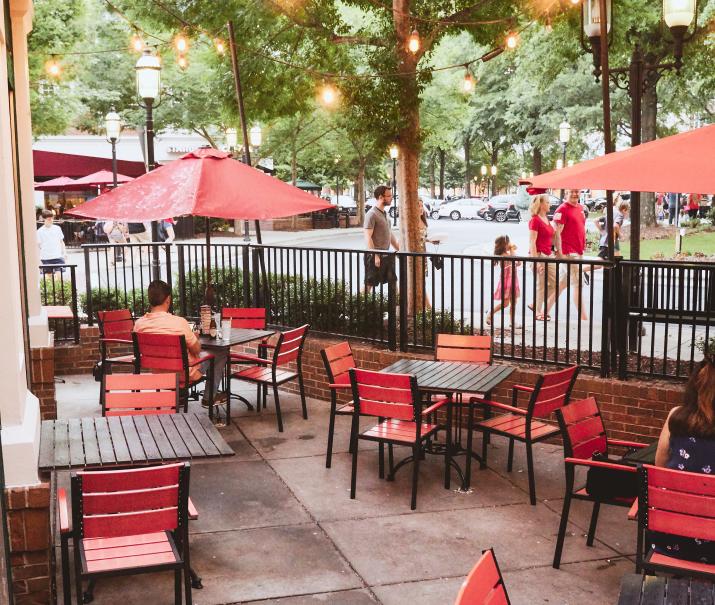 Red Rocks Cafe
Polished but still laid-back American haunt featuring ample outdoor seating & a diverse wine list.
Top dishes: Filet Medallions, White Rib's, Blackened Mahi, Crab Cakes
Fox and Hound
Burgers, flatbreads & other American fares, plus cocktails, in a sports-bar setting.
Top dishes: "Firecrackers" (boneless wings), Firecracker melt, Ziti
Brixx Pizza
Part of a chain featuring pizza from a wood-fired brick oven, plus sandwiches & craft beers.
Top dishes: Pasta, Pizza, Bruschetta
Killingtons Restaurant & Pub
Modern, laid-back gastropub with ample flat-screens, specialty cocktails, a kids' menu & a patio.
Top dishes: Lamb Lollipops, Guinness Wings, Whiskey Maple Porkchop
Pinky's Westside Grill
Local American chain serving sandwiches, hot dogs, tacos & cocktails in a casual, offbeat space.
Top dishes: Burgers, Hot dogs, Greek Pitas, Ding Dong Chicken, Chicken Philly
Bonefish Grill
Contemporary grill chain offering a seafood-centric menu, plus steaks & cocktails.
Top dishes: Bang Bang Shrimp, Tilapia, Salmon, Lobster
Cafe 100
Southern-inspired comfort-food dishes served 3 meals a day in a converted house with patio tables.
Top dishes: Chicken Parmesan, Atlantic Salmon, Chicken Alfredo, House-meat Lasagna
Hickory Tavern
Laid back, eclectic American Bar with live music, flat screen TVs, and a wide array of American cuisine.
Top dishes: Chicken wings, Lobster roll, Fried Chicken BLT, Flatbreads, Steak, Burgers 
Midwood Smokehouse
A southern BBQ eatery featuring Texas/NC inspired dishes.
Top dishes: Pulled chicken, Ribs, Chopped BBQ, Pimento Cheese Fries
eeZ Fusion & Sushi
Unusual sushi creations & Asian-fusion fare in a polished setting with a sidewalk patio.
Top dishes: Sushi, Bento box, Stir Fry bar, Ramen, Pad Thai