Whether you live in the area and want to try new things, or are from out of town wondering what is fresh and trendy, the Lake Norman area has new places to see and eat. The COVID-19 pandemic hasn't stopped these businesses from opening their doors so we encourage you to show your support and give them a try!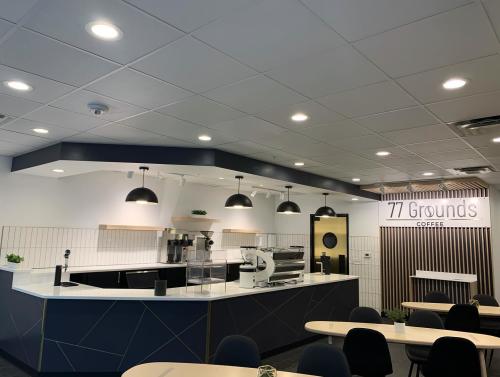 77 Grounds is a contemporary coffee shop that's perfect for those who love to grab a cup before work or school and those who simply just love coffee. They have a variety of brews that rotate year-round, so during this holiday season you can enjoy the "Brazil microlot" which has hints of strawberry wine, maple syrup, and chocolate. Sounds pretty cozy, right? And to sweeten the deal, you might find local baked goods like cupcakes, croissants, and cookies from Bakery 28. (Pun intended.)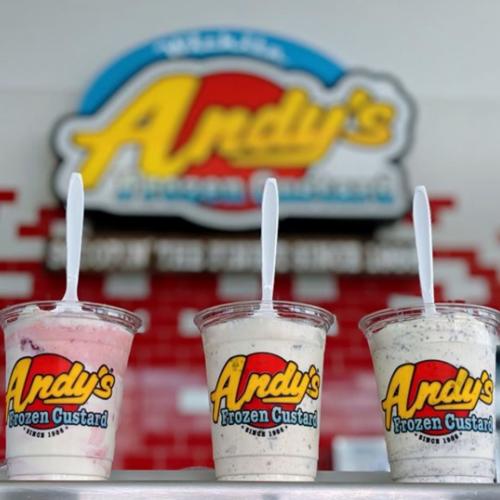 Sticking with delicious sweets, Cornelius recently welcomed Andy's Frozen Custard to the area. Andy's has a menu full of frozen custards, sundaes, banana and turtle splits, shakes, and even old-fashioned freezes and sodas. For those who just can't get enough of their sweet treats, you can purchase their "Pick 6" which lets you choose 6 different half-pint cups of your preferred flavors that you can take home and save for later.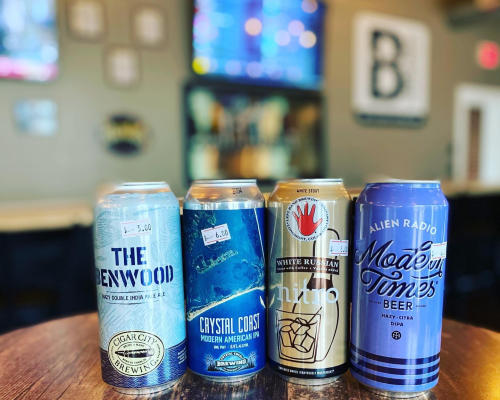 B Squared is the one-stop-shop for great craft beer and boutique wines. They've got over 100 beers in their Tasting Room that have been carefully selected and 16 rotating taps that feature the best regional and national breweries. Stop by, customize your 6-pack to take back home or grab a couple friends and enjoy a beer or two!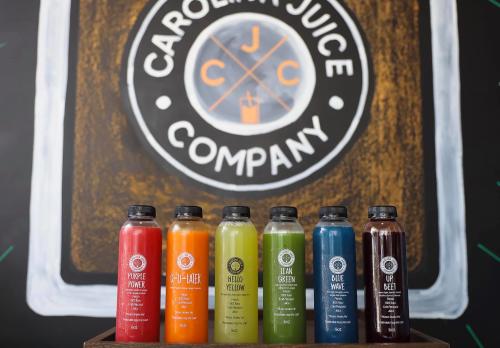 Do you ever feel like your body just needs to reset? Well, Carolina Juice Company might just have what you're looking for. They offer an array of cold-pressed juices, smoothies and snacks that help refuel your body. They make sure to get their ingredients from the best quality farms in the area. They have individual bottles you can purchase if you're looking to rehydrate. Water can get bland and soda may not be very healthy so give Carolina Juice a try!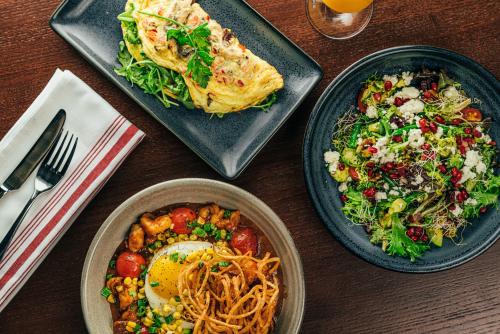 Link & Pin is Lake Norman's newest elegant yet comfortable restaurant that provides a culinary-driven menu. They've got a cozy bar for those who are looking to sip on a glass of wine or delicious cocktail mixed fresh by one of their experienced bartenders. With a lunch, dinner, and weekend brunch menu, you are sure to find the right meal for you!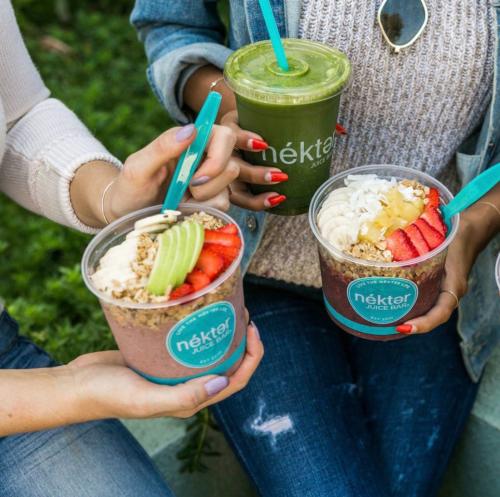 Lake Norman has seen a rise of healthy eateries opening up within the past couple years. Nekter Juice Bar is a great spot that offers freshly made juices and handcrafted acai bowls! With the holidays coming up, they have a drink called the "Toxin Flush" which helps detox your body with a green juice made of parsley, spinach, apple, lemon and ginger. We recommend getting any of their acai bowls because they're all made fresh and can be customized based on dietary preferences. If you don't feel comfortable stopping by, then just simply place an order online and Postmates will deliver it to your home!

If you have a favorite spot to go for Mexican food, you'll want to put that to the test and give Sauza's in Cornelius a try! People rave about their guacamole which they claim has just the right amount of spice to it. Before they opened their doors, they did plenty of renovations to help create a welcoming and safe environment! 
Your Mom's Bazaar

If you're familiar with Your Mom's Donuts, then you'll really be excited about Davidson's newest grocery market! Offering seasonal produce, fresh herbs, frozen goods and pantry staples you'll find yourself making this a weekly stop or however often you purchase your groceries. On select mornings, you might find the tasty donuts being offered while they last. We'd love for you to try one of their sweets, so be sure to keep an eye on their Facebook for special offerings! 
When you visit any of these new places around the area, let us know by tagging us in your photos @VisitLakeNorman! We'd love to hear about your experience!