If you're like us, we like to check out the latest YELP reviews to keep up with things going around Lake Norman. If you need some inspiration and want to hear first hand from the visitors, check out the list below. You may want to add some of these stops to your weekend itinerary!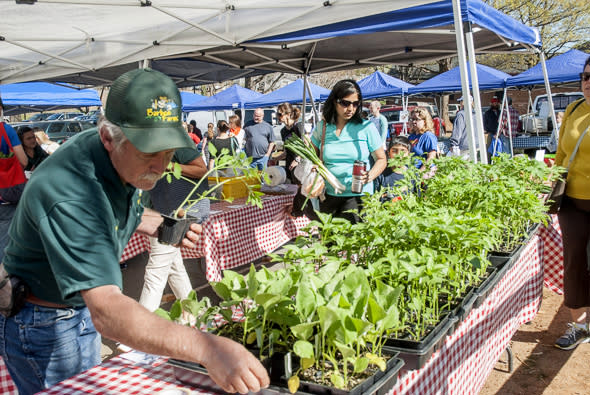 Davidson Farmer's  Market (Davidson)- 5 star rating "Can't beat a farmer's market you can walk to.  That gets 5 stars off bat.  Fall in love with the small town feel of Davidson and then the vendors this market brings.  You can get fresh flowers, veggies, meat, donuts, honey, bread & cheese.  Seriously, just about anything you would need for the week.  We love getting breakfast at the Bleu Barn Bistro food truck (grit bowl with bacon is my fave) or juice from Clean Juice truck.  Summit Coffee has their pop-up stand with pour-overs and espresso drinks outside.  There is often live music and sometimes a chef food demonstration.  LOVE LOVE LOVE!" – Kim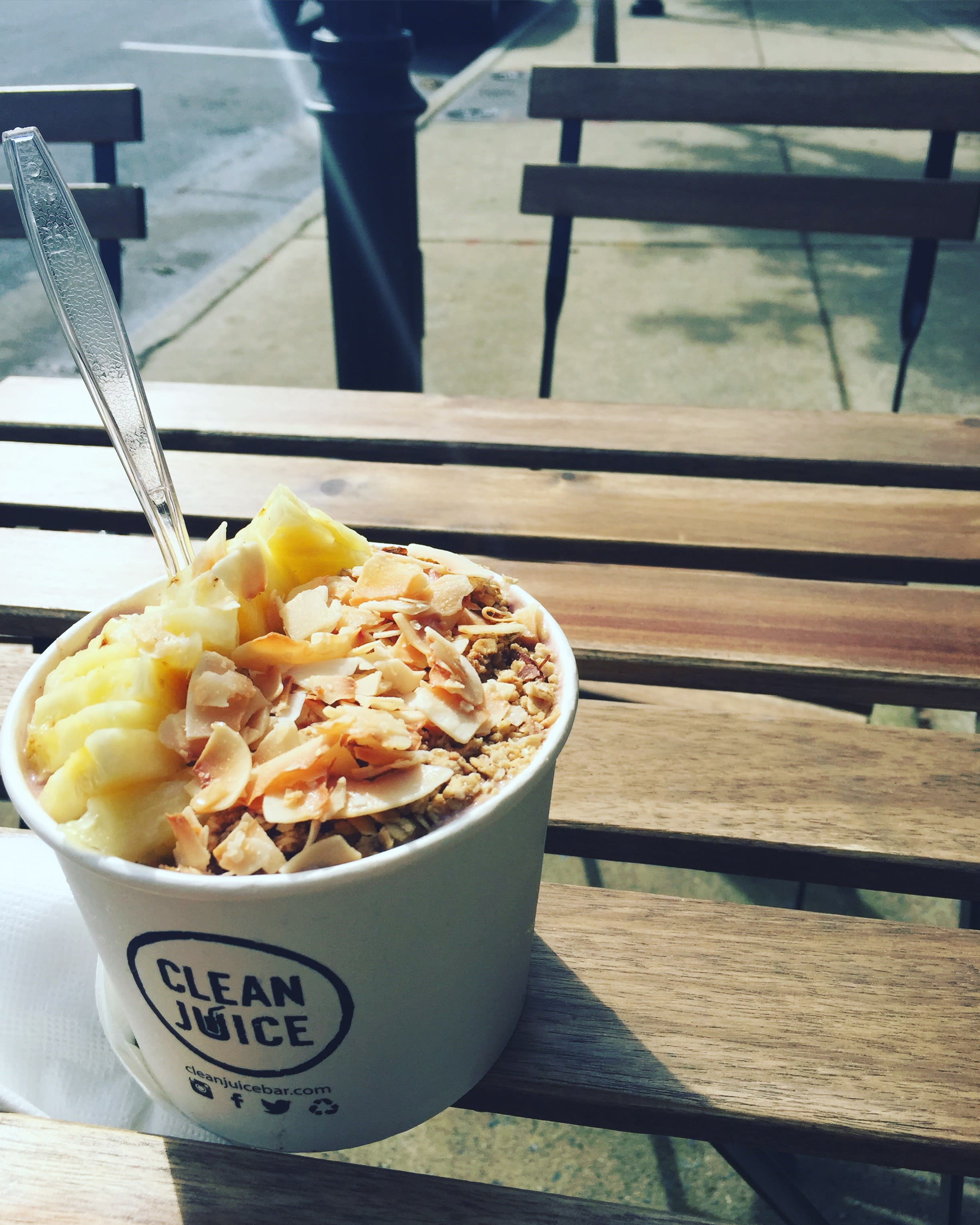 Clean Juice Birkdale (Huntersville)- 5 star rating  "What a great little juice store.  It's perfect if you are juicing and need a quick meal or if you're just trying to keep it healthy. They have a little something for everyone."-Evan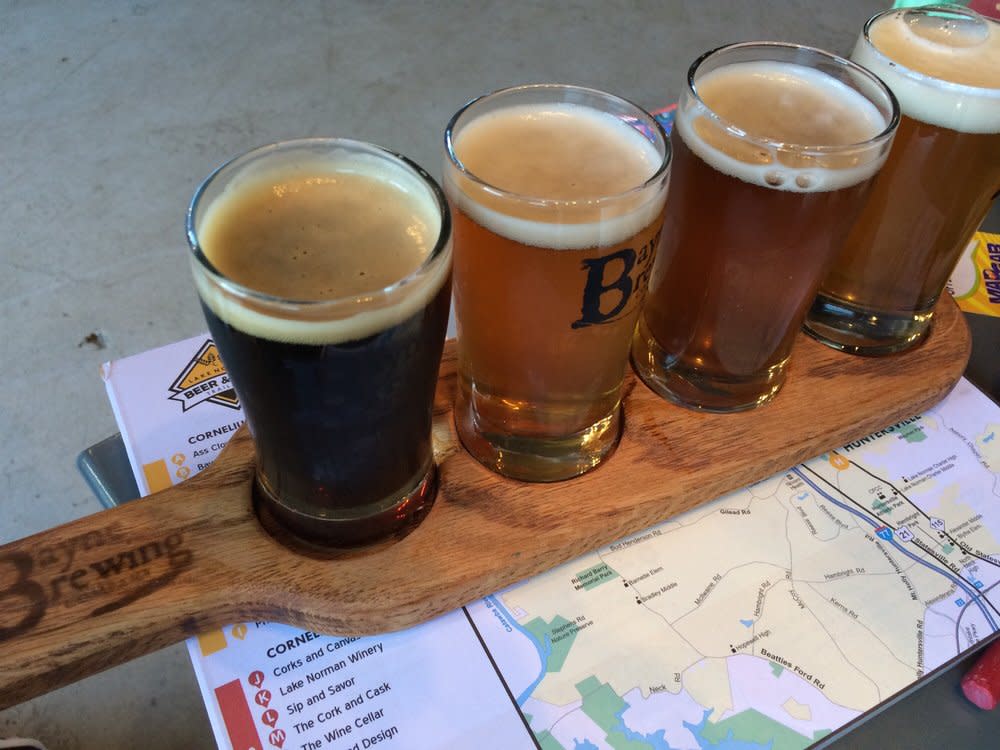 Bayne Brewing Company (Cornelius)- 5 star rating "Finally made another field trip out to Cornelius. The bad news is, that the more breweries I visit and the more beers I taste, the more critical I get. There is a lot of average beer out there with few good ones in between. It's a joy when you find a good one and a chore when you have to slog through the others.
My flight of four consisted of the Breakfast Porter, the Irish Red, Pale Ale and Double IPA. I was pretty surprised that there was no Standard IPA on tap. Surprisingly I enjoyed the Porter (as I'm in the tail end of an IPA phase) – it was smooth and smoky – pleasant to the palate. I was also pleasantly surprised by the double IPA – not a total hop bomb and no high alcohol taste from the higher ABV. The Red and Pale just didn't do it for me – chalk it up to personal tastes. So two outta four ain't bad. If you are a Porter fan definitely make a pit stop here for that one.
Small family friendly tap room – odd outdoor seating cordoned off in the parking lot – but if you're drinking , who cares?!"- Michael
Crafty Burg'r (Cornelius)- 5 star rating "Great place that needs to be recognized. Absolutely wonderful services, reasonable prices and tasty quality food."- Shelby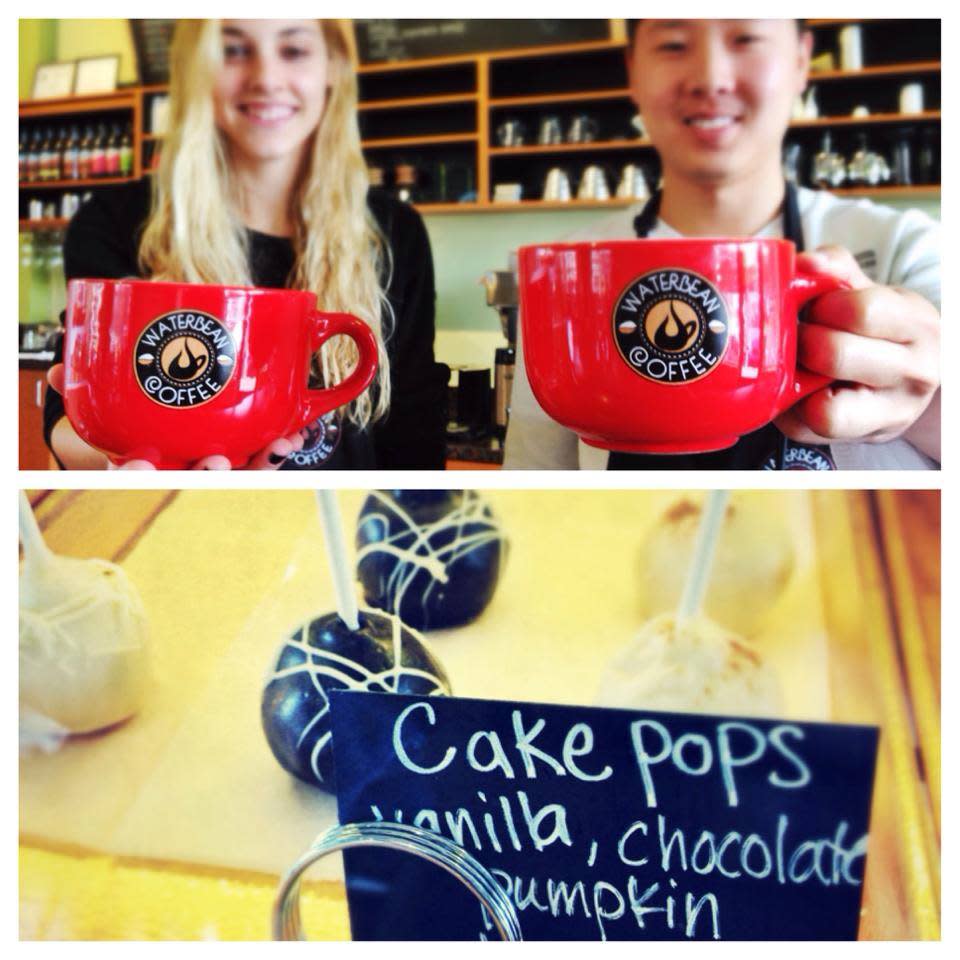 Waterbean Coffee (Huntersville)- 5 star rating "I am not a big fancy coffee drinker but I will be back when I have more time. They have a thing you can buy to let you sample, I would love to try that. I went with a mango smoothie and a muffin thinking I was taking the safe route. WOW! Was I mistaken, they were both absolutely incredible and it didn't break my wallet either. They are in a great spot if you need a break  in your workday. I would love to go when they have events going on."- Jillian
Rural Hill (Huntersville)- 5 star rating "I made it out to Rural Hill to partake in the Loch Norman Highland Games.  I had never been out to this park before and getting to see it filled with spectators was great.  It is my understanding that Rural Hill came under the Charlotte-Mecklenburg County Park System just a few years back.  And, though it is way out there from the rest of the parks, It has become a favorite for events and activities like the Highland Games.
The ground are impeccably kept, and the views are stunning.  In addition to the games I enjoyed getting a chance to see some Carolina heritage activities at some of the buildings on-site.  Moreover, I think that the staff at the facility was perfect.  I think this would be a great venue for a wedding or large party.  Concerts here would be great as well because of the massive amount of parking.  Kudos to the staff.  I look forward to heading out that way again."- Brad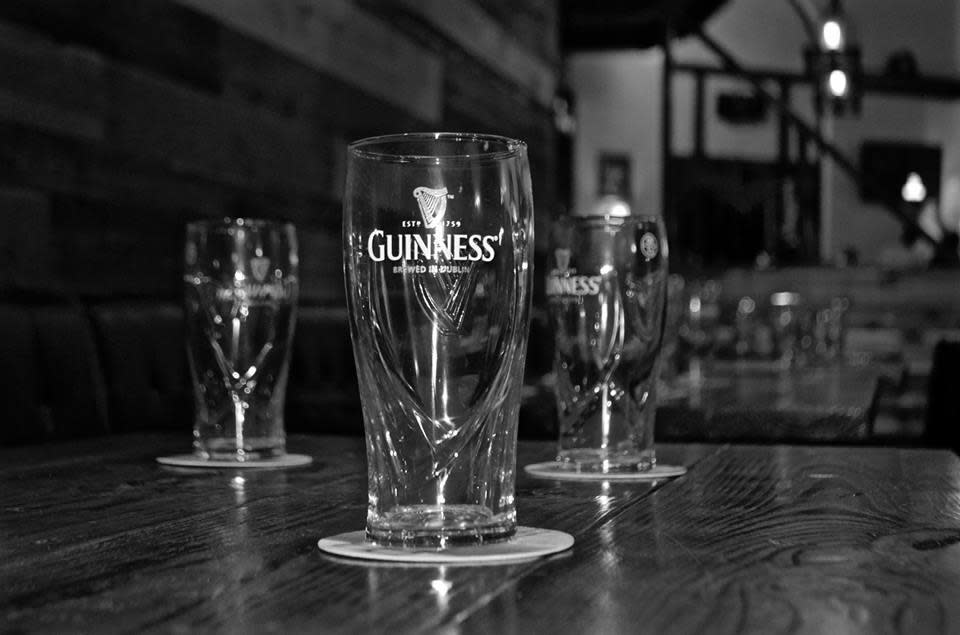 The Harp & Crown (Cornelius) – 5 star rating "Fantastic place! So far we've had fish and chips, curry chicken and the Guinness stew pot pie. Always accompanied by a Guinness with black current syrup. Truly a great find and makes one miss Ireland. Great for large or small parties, patio seating and great service!"-Matt
Look out for more upcoming blogs that include recently the reviewed around Lake Norman!