Leave cabin fever at home and enjoy some of the activities around the Lake Norman area that have opened back up! We created a list of places to check out and have included what they are doing in order to keep you safe, while having fun. 
Recent Reopenings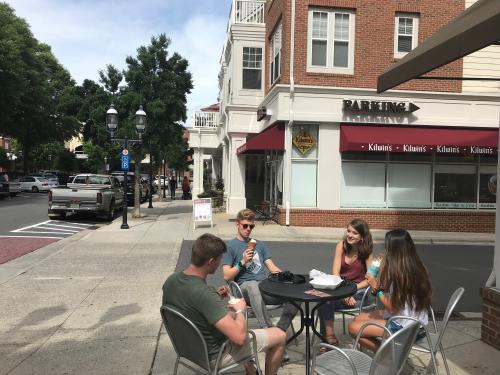 If you've been missing in-store shopping and walking around a mall to pass some time, Birkdale Village is a great and safe spot to do so! Birkdale Village is an outdoor shopping center that provides a mix of top-brand retail names with small locally-owned boutiques. They also have a variety of restaurants that are perfect to grab a bite, (since shopping can create an appetite)!
Historic Latta Plantation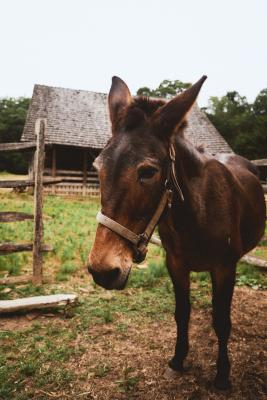 Are you an animal and nature lover? The Historic Latta Plantation is the perfect place to visit with family and friends or even by yourself! Despite the house being closed, the living history farm is still a 24/7 operation! Purchase a $5 ticket to experience the joy of interacting with farm animals and walking around on their historic ground (the social distancing way)! They are also hosting the Latta Learning series where they bring the field trips to you! On their website, they post educational videos going over topics like 'Farm Animals in the Early 1800s' and 'Education for Girls in the Early 1800s' and to follow, there are worksheets that you and your family can complete to put your knowledge to the test!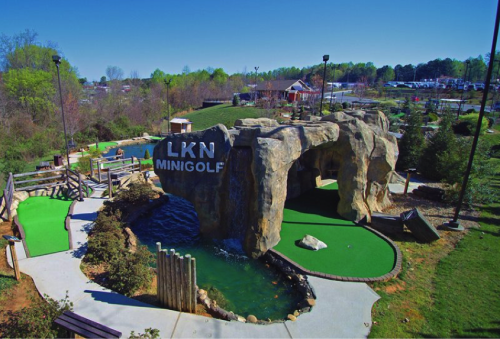 Lake Norman Mini Golf is the perfect place for you and your closed ones to get some sun, be active, and maybe get a little competitive! They have opened back up their mini golf and the greens are ready to be played on. They are taking reservations for their newest attraction, axe throwing! The climbing wall and laser maze are back open as well and the staff is sanitizing and wiping down equipment between uses. We want to see you getting a hole-in-one!
Out of Time Escape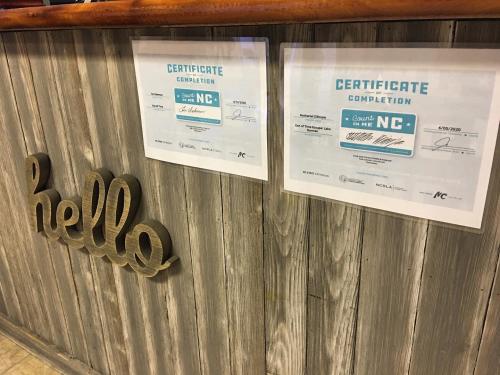 Looking to break out of your house? Head on over to Out of Time Escape to break out of a themed-escape room before time runs out! They have taken the Count on Me NC certification course which is training that businesses can take to ensure they're creating a safe environment for guests. Reservations are required and all rooms are now automatically private, at no extra cost, for safety reasons. The friendly team are also sanitizing and cleaning rooms between groups. 
W8less LKN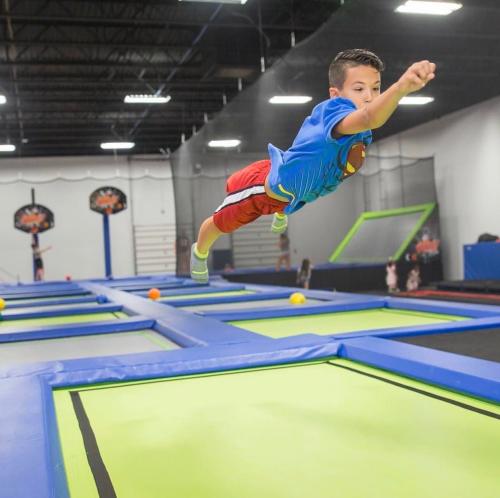 For those that have little ones running around the house and need to find a place to take them, W8less LKN is the go-to spot! They've got trampolines and a ninja course that are perfect for the kiddos to run wild while being in a safe environment.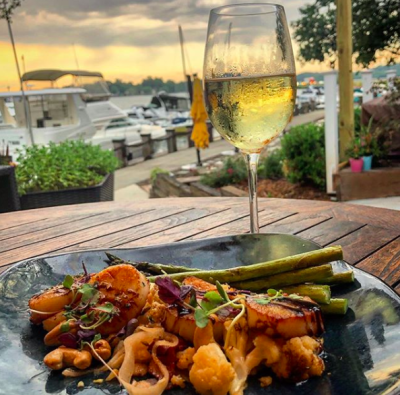 Depending on your comfort level, you can click here to discover what restaurants in and around the Lake Norman area are open to dine-in!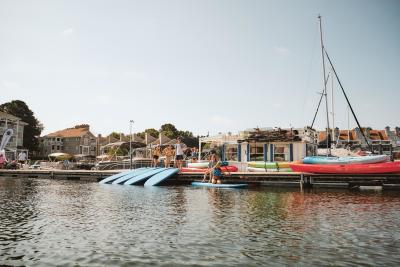 Many boating companies are following guidelines to maintain safety for their guests so that you can still enjoy the outdoors and the lake while protecting yourself and those around you. You will find what practices they are implementing by reading our Watersports Blog post!
Don't fret if you are still looking for ways to have fun virtually! You can still enjoy all of the activities we offer through Stream Lake Norman on our website. Learn more about what we offer down below!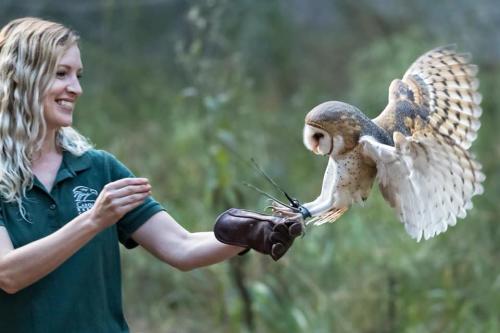 If you are looking to learn something new, you can tune in on Facebook at 11am to watch Peregrine Falcons eat some brunch LIVE! During these live streams, the Carolina Raptor Center employees will explain all the ins and outs of the Peregrine Falcon including the way they eat, their natural predators, and why they are constantly looking around them in between bites of their meals. They have a variety of webinars that range all the way to watching a vulture run and play on a playground!

For you wine enthusiasts, Lake Normal Virtual Experiences offers, yes, you guessed it, virtual wine tasting classes! With the wide variety of classes, you can get your fix on all things wine.  For example, try the Wine Pairing Class to find the perfect accompaniment for your wine of choice, or try the Grapes to Glass Master Class ran by a master sommelier. With a variety of different wine based experiences, you will be sure to find one that suites you.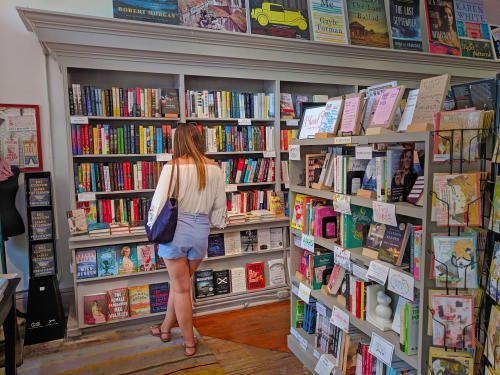 Are you a bookworm? Have you picked up reading while spending more leisure time at home? Are you looking for something to fill your free time that is more hands on than Netflix? If you answer is 'yes' to any of these questions, Main Street Books is the place for you! They are hosting virtual events such as book club meetings. If the virtual experiences move you to purchase a book yourself, Main Street Books has partnered with Bookshop.org to offer YOU an online shopping experience with thousands of books and delivery right to your doorstep so you don't have to move a muscle! Head on over to Main Street Books and peruse around. Proceeds from their bookshop help support their business during this time of uncertainty.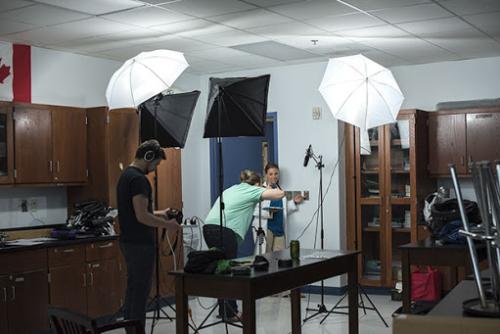 Sometimes, comic relief can be the best prescription for cabin fever and Mean Bean Productions will give you just that. Mean Bean Productions has a mission to entertain and create hilarious content for humanity to enjoy. They make videos ranging from late-night talk shows to short films to satire. Needless to say, whatever you are in the mood for, they've got you covered. If you want to check out some of their videos, head on over to their YouTube channel and get to watching!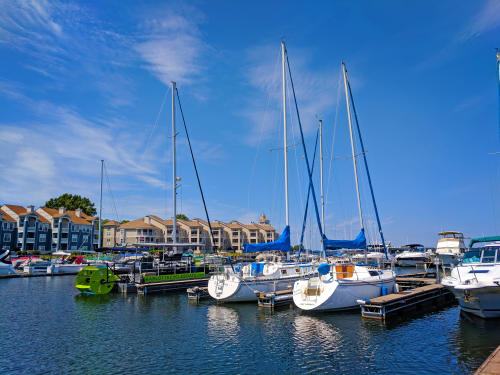 Yearning to see a beautiful lake sunset but are nowhere near a lake? Look no further. Freedom Boat Club has a live cam you can tune into at any time during the day. We love to watch around sunrise and sunset to see the beautiful views Lake Norman has to offer. It is also fun to tune in at any time of the day to see what people are up to and watch boats go in and out of the docks.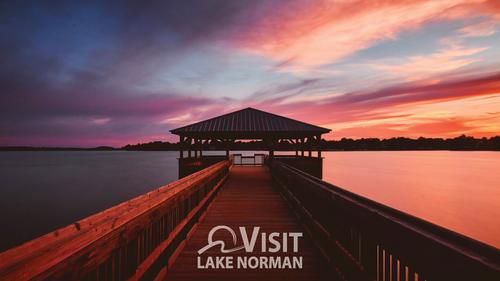 Bring Lake Norman to you by using custom zoom backgrounds! We miss being able to share the beauty of Lake Norman with you but that doesn't mean you can't dream about it now. Don't sweat it if you are not sure how to customize your background, we have a video posted on our website that will guide you through the steps! You can find a variety of breath taking pictures to use including the picture above here.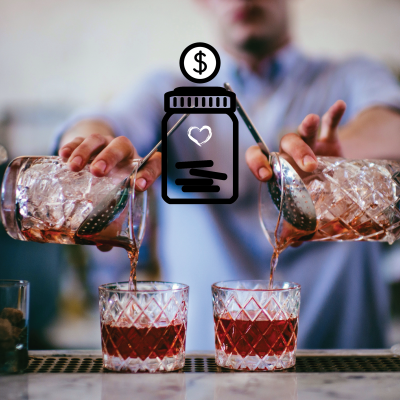 Now more than ever, service industry workers are impacted by the economic effects of COVID-19. Although restaurants are gradually starting to re-open, a lot of workers are still not going to be able to work like they used to. Anytime you are hanging out with your family over a meal or feel led to help someone out, give some thought to tipping a local service industry worker through our Virtual Tip Jar. This process is made simple and no matter how small or large the tip, every bit counts.
Tip someone in 5 simple steps:
1. Go to our Virtual Tip Jar
2. View the name of a local hospitality worker & their place of work
3. Click 'Tip on Venmo' or 'Tip on Cash App'
4 Tip them the amount you would like
5. Have an awesome day knowing you made a difference!
Click the link below to view an updated version of our restaurant and brewery list to see the latest news about re-openings!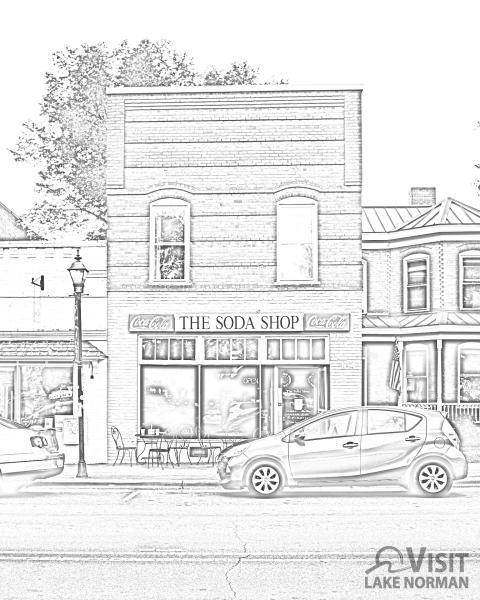 To see all of these virtual activities come to life, take part in our coloring pages!  Pick your favorite restaurant in town, or your favorite bird from the raptor center, among many others, and make them come to life in your own way! This is a perfect activity for families of all ages, and can be a great motivator to visit these places in the future. Tag us on Instagram with your special drawing to be featured! We would love to see what images you make come to life. 
We hope that you find joy in checking out some of the virtual experiences we have to offer! If you take part in any of the experiences on our 'Stream Lake Norman' page, please let us know! You are always encouraged to tag us on social media @VisitLakeNorman!