As we all know, the holidays is the season of giving, so that means many of us are probably frantically looking for the right items to gift someone this year. More than ever before, retailers including big brands and local boutiques and shops are hoping for many holiday shoppers. To help out local businesses and to help you find those right gifts, we've put together a guide of places to shop depending on what you're looking for! 
For old time's sake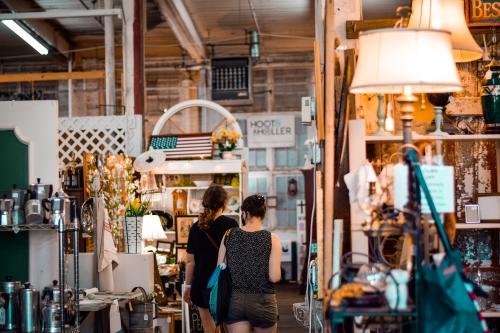 Antiquing has become a popular shopping activity as people enjoy the fact of not knowing what they might find at an antique shop. There are also those that are in search of that one item that reminds them of their childhood or a very special moment in their lives. Oak Street Mill in Cornelius offers an abundance of antiques and collectibles like clothing, flyers & advertisements, furniture, and other neat treasures. We recommend taking the time to walk through so that you can give yourself a chance to take in everything Oak Street Mill has to offer. If you find yourself in Davidson, stop by the Rumor Mill Market to browse their selection of antiques, vintage clothing, and unique furniture! A great home goods store to check out is Home, Heart & Soul, which offers designer home decor as well as handcrafted artisan jewelry, fine gifts and collectible art. 
Don't judge a book by its cover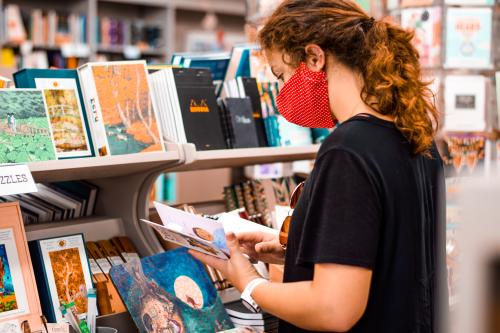 Books might not be one of the first things that come to mind when thinking about what we're going to gift someone, but it shouldn't be overlooked! It may come to no surprise, but there has been of rise in the number of people reading due to spending more time at home during the pandemic. Main Street Books is a locally-owned book shop that welcomes everyone to stop by to browse their books. If you don't know what author or genre you should get for someone, their staff will help you find the right book to gift! They'll help you navigate their shop and give you thoughtful recommendations. Wall of Books in Cornelius is another great place to check out. If you happen to have a stack of books that you haven't touched in a while, we recommend stopping by Wall of Books to see if they'll take that as trade value for a book you're thinking of getting. It's a great way to save money while giving the gift of reading to someone else!
Lake Norman merch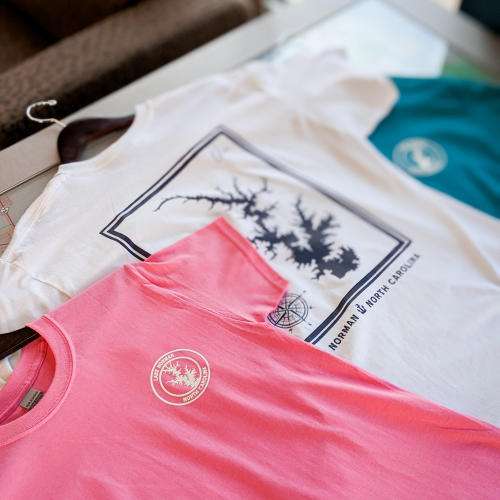 If you've been looking for merch that shows off Lake Norman, look no further than here! Visit Lake Norman has got you covered with a variety of sweatshirts, shirts, hats, keychains, magnets and more! We've recently added several new shirt options, hats, and sweatshirt designs to our broad collection as well as Jan Black Photography. Her pictures snap the true beauty of Lake Norman. If you don't feel comfortable stopping by in person, don't worry, because you can shop online and have your order shipped to you. Or you can add a personalized message to that special someone, at no additional cost, and we'll ship it on your behalf. If you're looking for those home decor items that portray Lake Norman, we recommend giving the Village Store a visit! You'll find unique souvenirs and decor as well as boutique clothing. Lakeside Custom Tee's and Embroidery and Sweet Magnolia are also other great local shops that have a selection of Lake Norman merch worth checking out. If you're shopping online, be sure to visit Swell Customs who offer a variety of hand-made LKN tees. 
Amabile Designs bracelets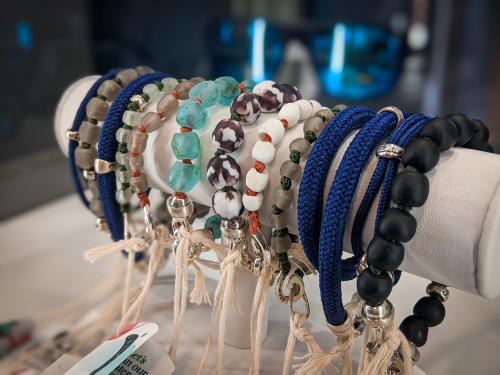 We're also happy to share that Visit Lake Norman recently partnered with Amabile Designs whose mission is to help clean and maintain our local waters. They design bracelets that you can find in our gift shop and online which benefit the Catawba Riverkeepers. A percentage of each bracelet sale goes to our local water cleaning organization and the neat thing about the bracelets is that they're made from materials that are found when cleaning local waters. With beautiful, handmade designs and purpose, these bracelets really make for a great gift!
Boutiques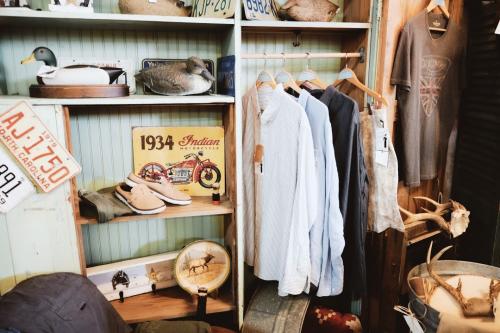 Lake Norman's filled with locally-owned boutiques that make your shopping experience a memorable one. Strolling through downtown Davidson you'll come across Moxie Mercantile, a trendy boutique that offers a blend of sophistication with casual attire. You'll find apparel, jewelry, and accessories suitable for men and women.
A unique place to consider when holiday shopping is Elisabeth Rose in Davidson. Many people have been working from home because of the times we're in, so what better than to gift them something that'll spruce up their home-office? Elisabeth Rose has unique desk items like notebooks, planners, writing tools, and stationary sets.
Nature is one's playground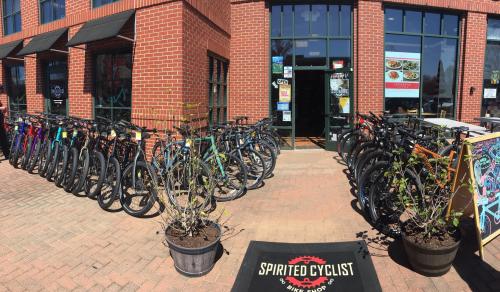 Switching gears, for those that are more outdoor-oriented and seek adventure, maybe you'll find the right gift at the Spirited Cyclist which offers a variety of bikes. They've got a location in Davidson and Huntersville so whether one loves to mountain bike or just cruise around town, their staff will help you find the ideal bike. Finding the right kayak and paddle board can be challenging, especially if one is unfamiliar with these items, so we recommend giving Aloha Paddle Sports a call. Their shop is open by appointment and they'll be happy to find one that best suits that special someone. 
As you can see, whatever you might be thinking of gifting someone, you're sure to find it around Lake Norman! Local businesses are hoping for visitors and residents like you to consider them during the holiday season and we encourage you to do so. We hope to see you shopping around here and if you do, please let us know in the comments below. As always, tag us in your shopping trips on social media @VisitLakeNorman!