When we think of a beautiful, quaint town, Davidson pops up in our head. In addition to being known for Davidson College and its famous alumni, Stephen Curry, Davidson provides an escape from the bustling sounds of a metropolitan area. Main Street is home to one of the country's renowned eateries in Kindred Restaurant, but there are many others that are worth checking out. There's a variety of things to do while you're here so we've put together a 1-day itinerary to help you experience a glimpse of what all Davidson has to offer. 
8:30am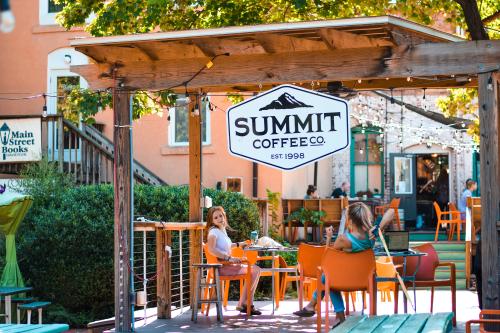 Summit Coffee
The best way to start off any day is with some breakfast, of course! Start your day at The Egg at Davidson  and enjoy one of many flavorful omelets, or their eggs benedict with family and friends in the cozy dining room or outdoor covered patio. Their team provides everyone a warm welcome as soon as you step into their doors. If you love your coffee in the mornings, then we suggest stopping by Summit Coffee to get your day started off on the right foot. 
9:30am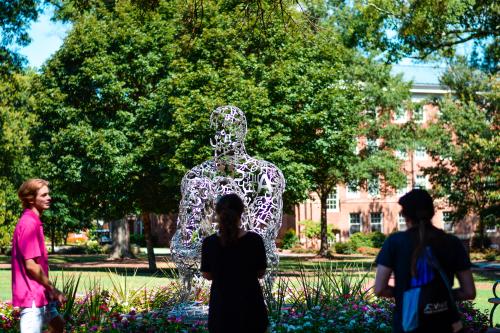 Davidson College campus sculpture
Davidson College has been around for over 170 years, so there are many buildings and features of the campus that date back to its early days and provide a great history of the school. Their campus offers a unique experience in being able to do a self-guided walking tour of their sculpture garden! There is an audio component available that provides a story of each sculpture along with a map to help you navigate around the beautiful campus. 
10:30am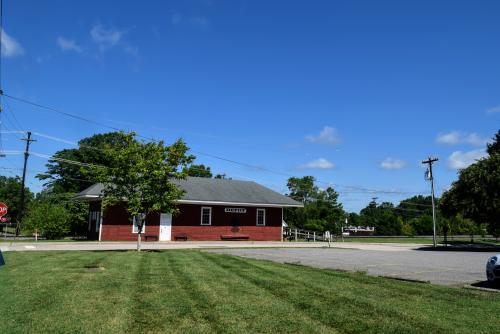 The Davidson Depot
Your journey to 10,000 steps will become easier by doing Davidson Historical Society's Walking Tour! In the commercial district, the Davidson Historical Society has placed stone markers indicating when the current buildings were built and their early occupants. The tour encapsulates the town's development ranging from collegiate and commercial to industrial and residential.
12:00pm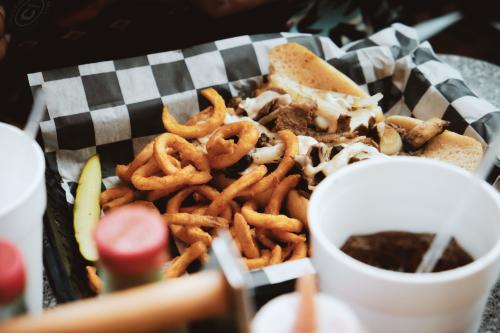 The Soda Shop's Philly Cheesesteak 
Once you've completed the self-guided tour, head on over to lunch at The Soda Shop. Having opened in 1951 across from Davidson College, The Soda Shop has been a long-time staple for students and locals to enjoy, so this is a great spot to get the full-on Davidson experience. Their Philly Cheesesteak and curly fries are a local favorite, but you can't go wrong with any of the items on the menu. 
1:30pm
After you've had time to reenergize, have some fun at Escape 109! Do you like solving puzzles, thinking outside of the box? This is a great way to test your problem-solving skills and form a stronger bond with friends, family and even your coworkers. It's right on Main Street, so you can just walk on over straight from the Soda Shop. 
3:00pm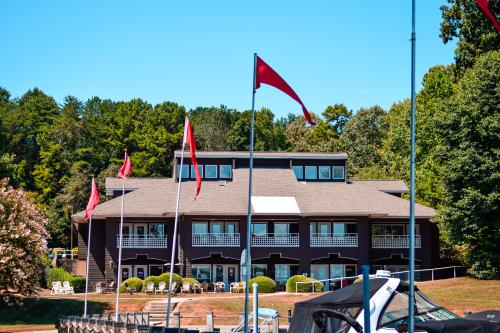 Aloha Paddle Sports
Since Davidson is home to Aloha Paddle Sports, you should spend some time on the water! They offer kayak and paddle board rentals, so you're able to schedule your time slot in advance whether you want to book for an hour or two or even a full day. If you have experience paddle boarding, they offer sunset paddleboard tours on select days of the week as well as kayak tours for all levels of experience. 
6:30pm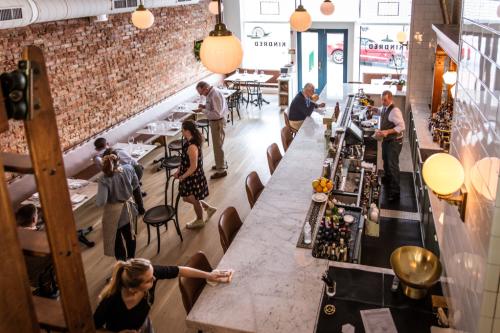 Kindred Restaurant
Choosing a location for dinner in Davidson can be a hard decision so we've named a few local favorites to consider. North Harbor Club offers a waterfront ambiance of Lake Norman and fine cuisine using fresh ingredients and the perfect touch of their Executive Chef. Davidson Ice House is a historic icehouse turned modern restaurant that accommodates any dietary preferences including gluten-free and vegetarian. Kindred is a chef-driven American restaurant that offers a blend of global experiences and southern traditions that influence Chef Joe's cuisine to create dishes that provide a brand new experience for each guest. Since all of their meals are made with the freshest ingredients, their menu changes on a week to week basis, so each time you come, you'll have the chance to taste something new!
8:00pm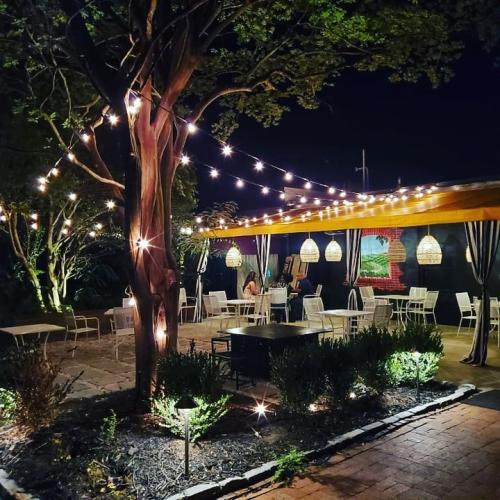 Davidson Wine Company
After dinner, might we suggest dessert? Davidson Chocolate Company produces a full line of gourmet truffles, confections, fudge, and Belgian chocolate brownies. Whit's Frozen Custard make their frozen custard fresh every day so you have plenty of dessert options to choose from. If you're not so much into sweets, then how about a glass of wine to top off the evening? Davidson Wine Company provides a very welcoming and elegant, yet casual atmosphere to sit down for a glass of wine, or two. They make their very own wine as well as offer a variety of other labels. We suggest you pair your wine with any of the items on their bistro menu!
After a day of exploring Davidson, you might be too tired to drive back where you came from, but don't worry. There are two great places to consider staying overnight. If you topped off your day at the winery, you can walk over and check in at the Davidson Village Inn, which was recently named to the top 10% hotels worldwide. Or you can stay at the Homewood Suites which is just a short drive from downtown Davidson. We hope you consider spending a day or two in Davidson and if you do, please tag us in your adventures @VisitLakeNorman on social media!