With Mother's Day around the corner and the uncertainty of the COVID-19 pandemic, planning a special day for your mom this year will be like none other. Fortunately, there are different ways you can show how much your mom means to you while social distancing at Lake Norman! We've compiled a list of ideas to help make Mother's Day a really special one this year from sending her a care package to treating her to a nice takeout dinner from her favorite restaurant.
Early Morning Treatment
Adventures with mom begins with an early morning yoga session. There's nothing better than a refreshing virtual yoga class to start the day and Lake Norman has plenty to choose from including Pure Barre! Mom will be probably be hungry after the yoga session so order brunch to enjoy at home. Treat her with delicious takeout from Cafe 100 or the Fresh Chef! Both spots open at 10am and 11am respectively, so we encourage you to call in your order ahead of time. 

Stream Pure Barre LKN's virtual workout sessions
Go Shopping...Online!
Usually after you've satisfied any morning munchies, you'll be ready to go shop, however this year will be different. Take advantage of online ordering, as local boutiques and retail shops have had to transition to e-commerce more since the pandemic started. Place an order from Home Heart & Soul and Juelerye's for wonderful Mother's Day gift ideas and have it delivered to your front porch! Start browsing as soon as you can since shipping and delivery times may be longer than usual. Don't forget to surprise her with a bouquet of flowers from McLeod Organics at the Bradford Store. Call in your order ahead of time and when you get to the store, you won't have to get out of your car as they're doing curbside service. If your mom is into antiques and unique gifts, you can still get her something nice from the Rumor Mill Market! They've been sharing items on their Facebook page that are available for pick up and delivery. Downtown Davidson is always a nice spot to take moms shopping, but instead why not do some virtual shopping there? Moxie Mercantile, Main Street Books, are all offering online shopping so you can get your mom a wide variety of gifts from nice handmade crafts and apparel to a new book from her favorite author! Create your own Mother's Day LKN Care Package from our online store that you can customize and add your own message which we'll ship straight to her home.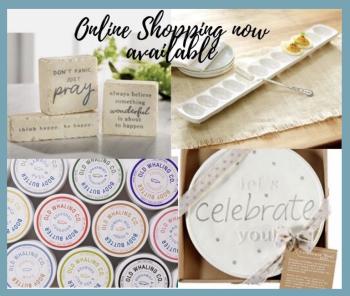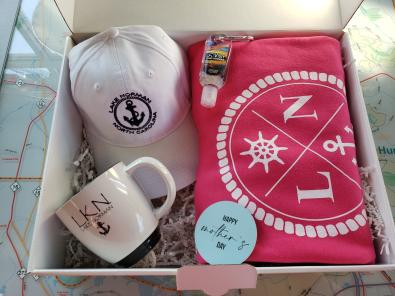 Home, Heart & Soul gift ideas                                                         Visit Lake Norman's LKN Care Package
Take A Hike
What better way to take in the day with your mom than going on a hike or a bike ride? Lake Norman has a number of trails and greenways you can embark on! Jetton Park has a 1.5 mile loop that offers beautiful views of the lake and a beach area to enjoy the views. Fisher Farm Park offers 4 miles of biking trails that suit any level of bikers from beginners to advanced! Remember to follow social distancing measures to stay safe!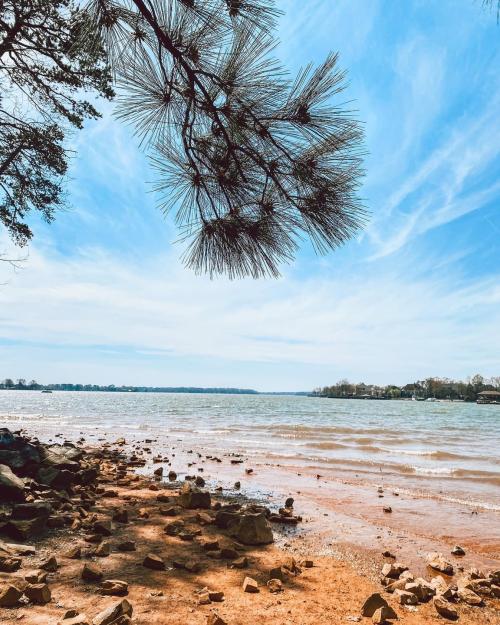 @tiffany_kaethe via Instagram
What's for Dinner?
Now is a great time to start learning how to cook, but in case you don't feel comfortable making dinner for your mom, you can always resort to ordering takeout from her favorite spot. We suggest you visit our Lakeside Curbside page for information on restaurants offering takeout and delivery. Many locations have been offering great deals on their social media pages so keep an eye out! If her restaurant is temporarily closed, purchase a gift card that she can use later on when things go back to normal! Your mom will definitely thank you for it!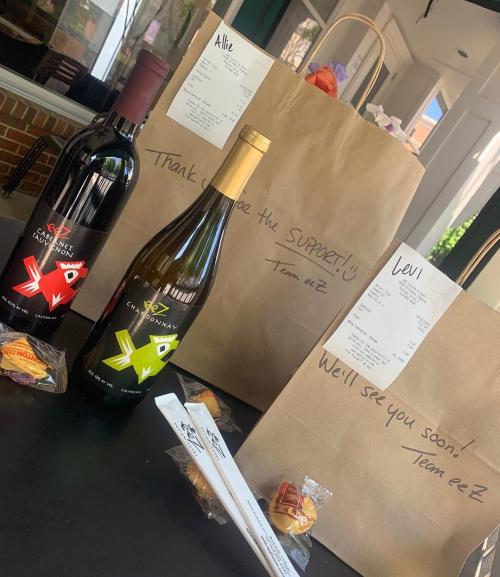 eeZ Fusion takeout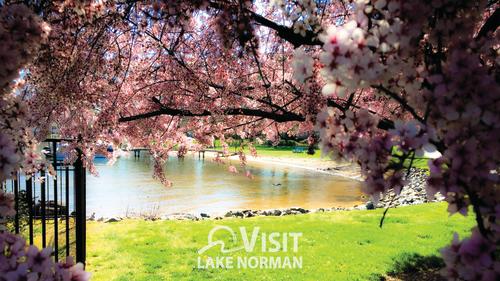 Zoom Background - Japanese Cherry Blossom
For those moms who are in senior care facilities, Facetime and Google Duo is a great way to have a virtual day of fun! Although your travel plans may have been postponed, you can still bring Lake Norman to you with these custom Zoom backgrounds. Watch the video below to learn how to use a virtual background!.  You can even play a card or checkers game if you're up for the challenge against mom. If you have Zoom, you can even change up the background with our own Lake Norman photos. 
Mandolino's Pizza Mother's Day LookALike Contest!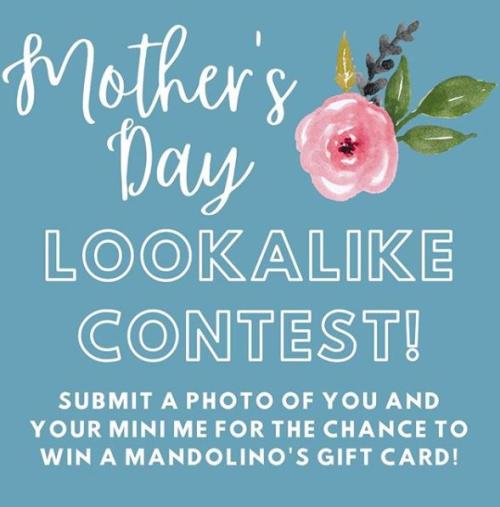 Calling all moms! Submit a photo of you and your mini-me for the chance to win a Mandolino's gift card for Mother's Day! Post a photo and tag us @mandolinospizza, message us or send an email to mandolinosartisanpizza@gmail.com to enter! And yes, fur children count, too!
Coloring Pages!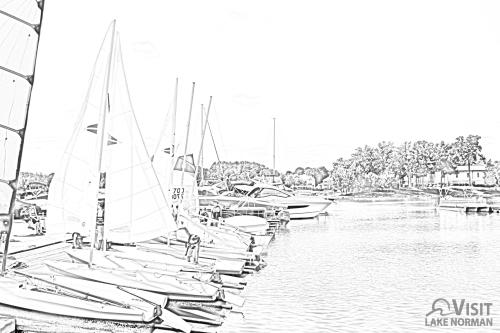 Peninsula Yacht Club Coloring Page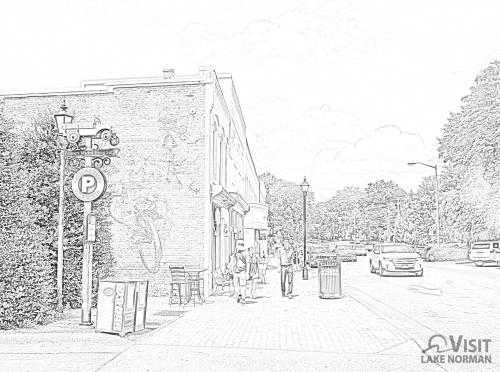 Downtown Davidson Coloring Page
Take your mind off of things and color Lake Norman! Make sure to check out Visit Lake Norman coloring pages.
Although this Mother's Day will be different than what we're accustomed to, there are a number of ways you can show your mom how much she means to you while social distancing. It's important to remember, it's now about what we do, but it's about the people we spend the day with, even if it's virtually. Don't forget it's the moms that make the world go 'round! As always, tag us on your Mother's Day photos on social media @VisitLakeNorman.