As the summer weather comes in hot, we know you want to grab a cold beer and relax! Here in Lake Norman, we have a few breweries that will get the job done. From seasonal to year-round drinks, we have compiled a list of places in the area that offer great drink options that will cool you down!
10620 Bailey Rd Cornelius, NC 28031 
With over 200+ recipes, 31 rotating taps, and 65+ places to buy, Ass Clown Brewing Company is the place to be. They specialize in bold and unique flavors with ingredients such as boysenberries and ghost chilies.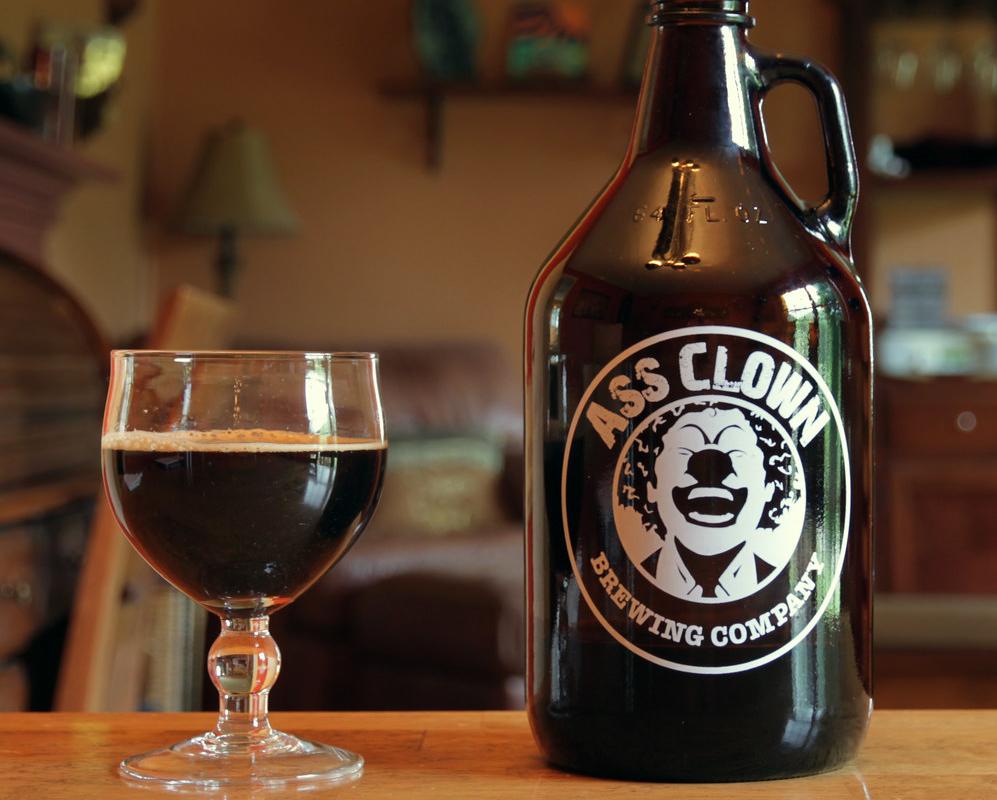 Ass Clown Brewing Company 
For summertime drinks, we recommend checking out "In the Shadow," a heavily fruited beer with black raspberry, hibiscus, and lactose that gives off a beautiful dark jam color. For something easy to drink, consider "Adventurous Spirit," a summer ale that is fruited with pink guava and toasted coconut. Stay tuned and keep an eye out on their social media page for their new upcoming drink, "Kick Your Feet Up," made just for the summer. For pet-owners, they offer dog-friendly patio seating that will be great for your furry friends.
11138 Treynorth Dr Cornelius, NC 28031
With a passion for science and community of craft beers, D9 brewing has won multiple prestigious medals in the sour beer categories. D9 has 3 micro-breweries, 1 production brewery, and 1 distribution center that makes them one of the largest breweries in the Charlotte area. 
Splashed with tangerines and waves of pineapple, mango and stone fruit hops, "Swell Rider" will keep you refreshed throughout the day. For something more balanced and less bitter, "Hakuna Matata" offers hints of mandarin orange, pineapple, grapefruit, and elderflower. If you want something refreshing and light, "Into the White" has flavors of stone fruits and spices that will be a great option for the lake. For a more relaxing drink, "Brewer's Day Off" has a cool crisp taste of cucumber and the sweet mellow splash of melon that will ease you into deep relaxation.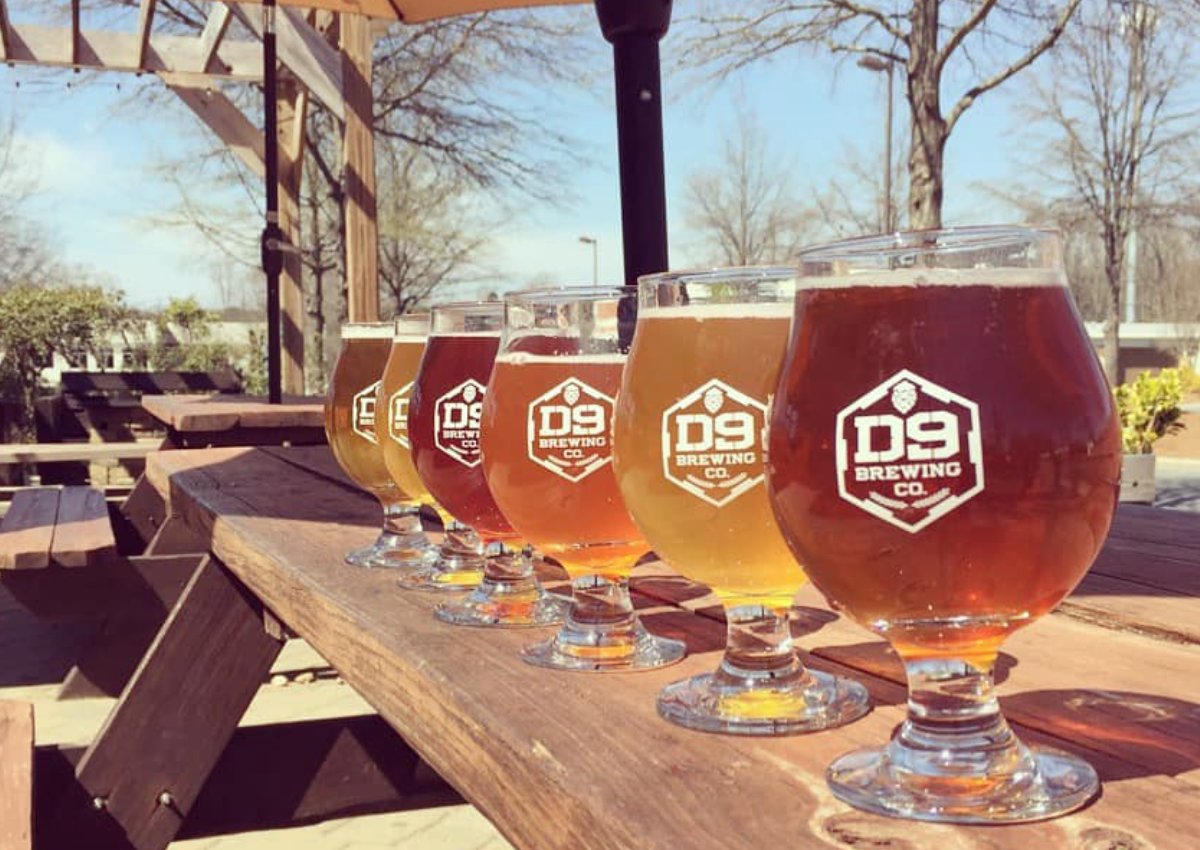 D9 Brewing Company 
10228 Bailey Rd Cornelius, NC 28031 
Eleven Lakes Brewing is on a mission to brew exceptional beer in hopes to bring people together to celebrate life and community. As they began in the summer of 2007, the founder's Jack Lippy and Ray Hutchinson began brewing small batches of beer in Ray's kitchen. As their experience, volume, and the smell of boiling wort grew, their attention to detail and high-quality standards were frequently shared with lucky neighbors out for a walk on the weekend. After many months of hard work and labor, Eleven Lakes opened doors to the community on June 2nd, 2017.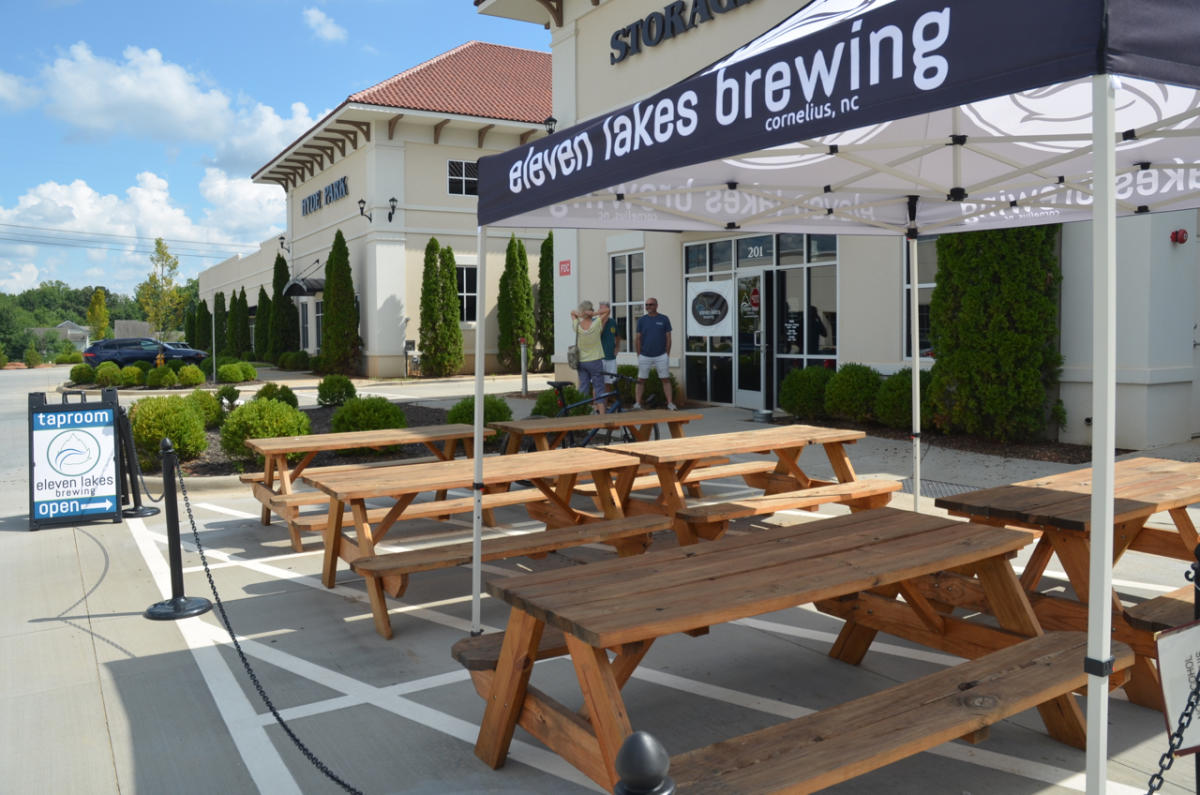 Eleven Lakes Brewing 
With the smooth character of American wheat mixed with the bright taste of raspberries, "Teri's Berry Ale" is the perfect choice for a hot summer day. The sweet and tart flavor of raspberries in this drink provides a great balance for a refreshing experience. "Orange is the New Pale" is another great summertime choice that offers a generous amount of orange zest marries with the citrus flavors of Amarillo and Citra. For an easy-to-drink option, "Festbier" is a German-inspired lager that has a balance of toasted malts and noble hops that gives it a remarkably clean finish.
16432 Old Statesville Rd Huntersville, NC 28078 
Great food, great beer, and a great time. Primal Brewery offers beer styles that appeal to both first-timers and craft aficionados. From homebrew to a full-blown business, co-founders Ray Steimel and David Hoy carry a true passion for sharing great beer with friends and family. They were both very excited to start this business as they look forward to many more years of collaboration and great times. 
"East of Eden" is one of Primal's seasonal drinks that is made just for the summer. It is a farmhouse ale brewed drink that has a subtle citrus note with a spicy undertone. For a crisp, clean, and refreshing taste, "Pilzen" is another great option. It is a European-style pale lager brewed with light malts and Nobel hops. For a perfect combination of sweet and tart, Primal offers their limited-release apple or blueberry wit that contains a high level of wheat to obtain a cloudy appearance. In addition, both the apples and blueberries included in the drinks are all locally sourced in North Carolina.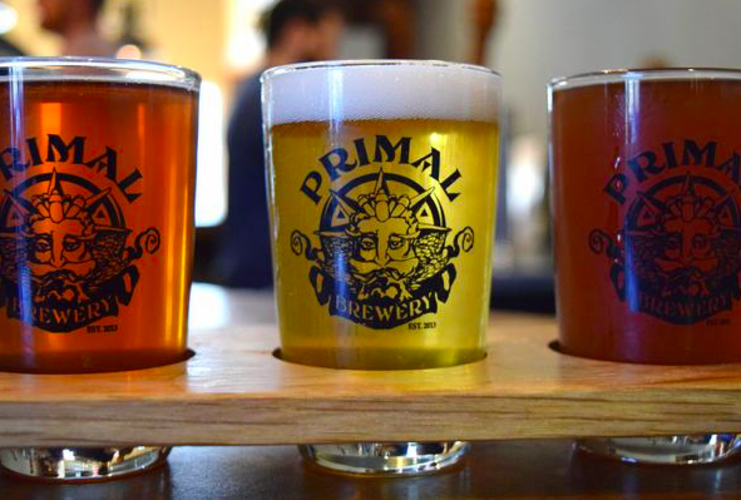 Primal Brewery 
19700 One Norman Blvd Cornelius, NC 28031 
For like-minded adventure seekers, Lost Worlds Brewing was founded to create a basecamp for people who enjoy a quality brewed beer in their community. With their 95-seat taproom and 10BBL brewing system, there will always be something new being crafted. In addition to their taproom, they also have a 150-seat outdoor biergarten where you will be able to enjoy the weather while sparking up a conversation with locals.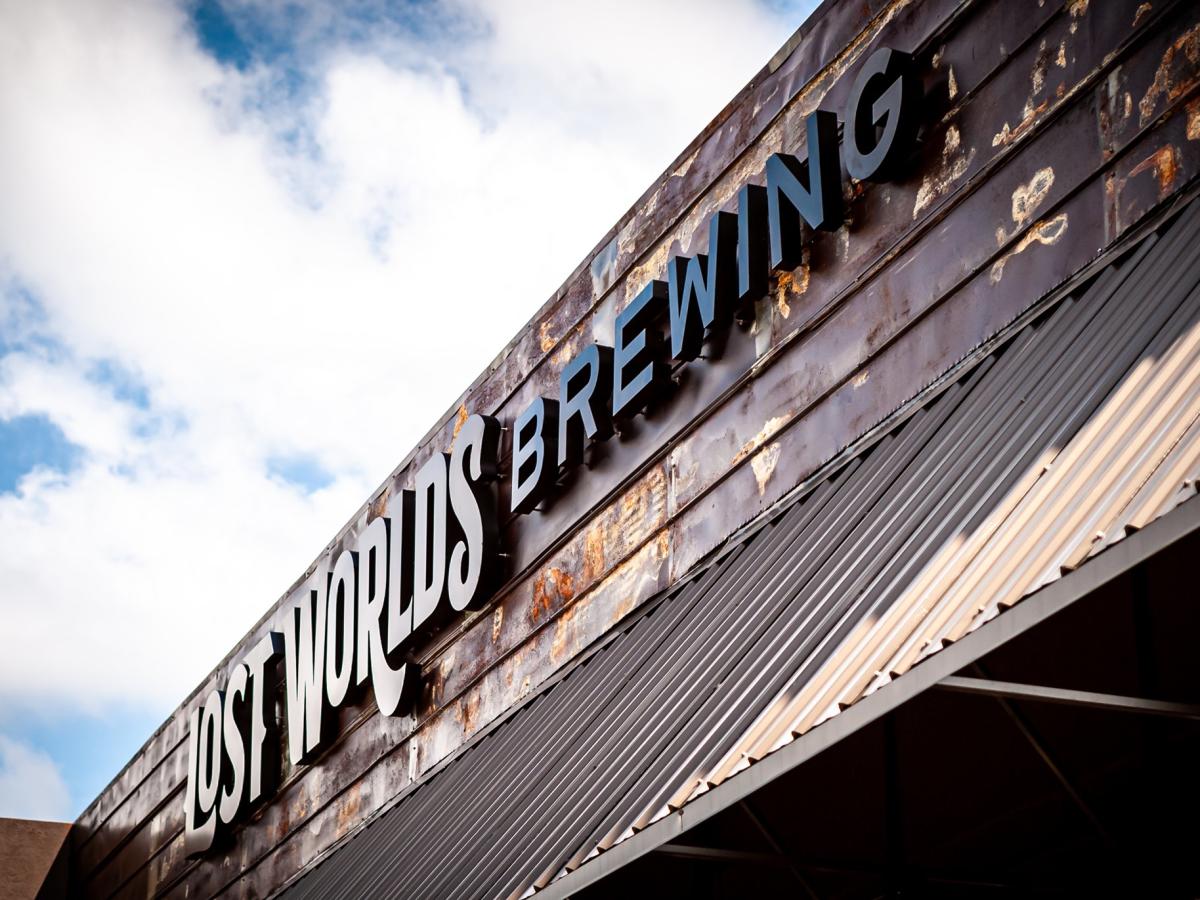 Lost Worlds Brewing Company 
For a beer that is made for the outdoors, the "Emmer Apricot Wheat" is an American beer with apricots that gives it a fresh balanced flavor. This beer is brewed to be savored outdoors while there is a breeze of fresh air meant for happiness. For something a bit more classic, "Twain's Amber Ale" is their take on the craft beer revolution from the 1980s and 1990s. It utilizes the classic American hops of centennial and cascade that gives it a nice and subdued citrus taste. Overall, it has a very smooth and tasty feel to it. Lastly, the "Lahaina Dipa" is a beer that packs a wallop 9 percent ABV. It utilizes Azacca, Calypso, El Dorado, Sultana, and Trident hops that will make all your worries go away. 
We highly encourage you to give one or all of these places a visit this summer because they all have their own unique history and flavors behind them. While your there, be sure to tag us on social media @VisitLakeNorman so we can join in on the fun!