With picturesque Lake Norman, it's no surprise that there are many nature related attractions in Cornelius, Davidson, and Huntersville. Visit Lake Norman and explore everything from a nature preserve, to kayaking, to farm-to-table dining.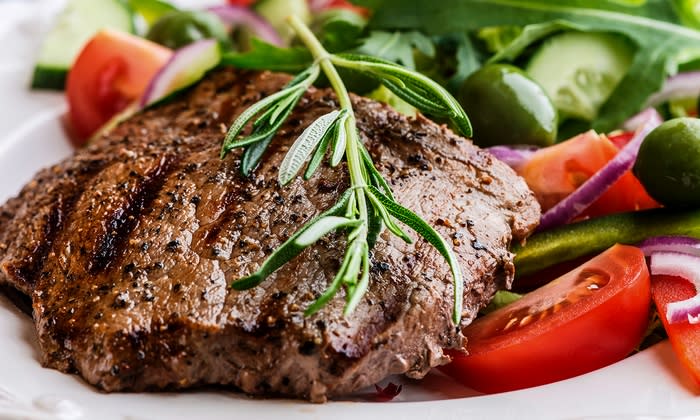 2-Day Itinerary
Day 1
Experience the beauty of Lake Norman by exploring historic attractions and enjoying a day at the beach, followed by an outdoor shopping and dining excursion.
Day 2
Visit a nature preserve and conservation center, then take stand up paddleboard lessons and shop for local goods at a farm store before dinner.
—————————————————————————————————————————————–
Day 1
We suggest beginning your day with breakfast at Café 100, one of the local favorites set in a quaint little house in downtown Huntersville. With an extensive breakfast menu, you'll be sure to find something delicious that will leave you energized for the day ahead. It will be worth the wait for any house special like the shrimp n' sausage omelet creation with their tasty home fries or try the peanut butter and banana stuffed French toast with fresh fruit.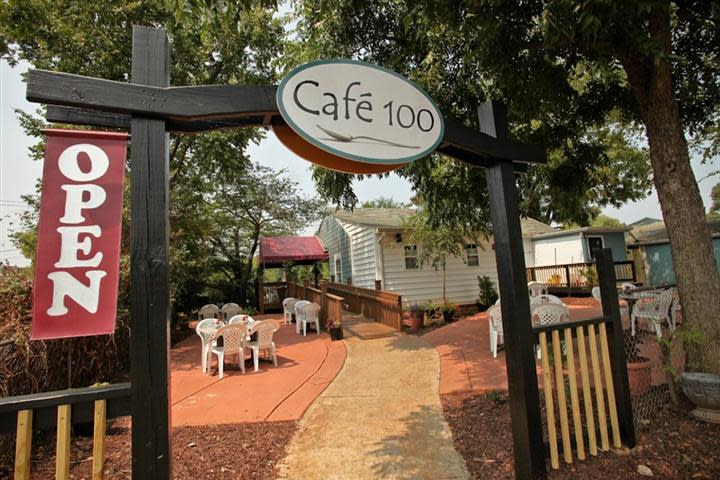 Spend your morning exploring the grounds of Rural Hill. Now a county park, the land was once owned and farmed by several generations of the Davidson family, dating back to the mid-1700s. Its 265 acres include beautiful nature trails, Scottish cows, and an endless lineup of events year-round.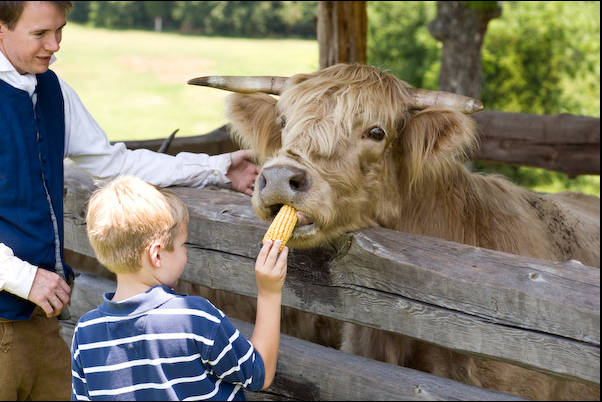 For lunch, grab some eastern NC style barbecue pork and brisket from Lancaster's BBQ  before heading to your next stop. Everything is made fresh from scratch and your meal will come with a warm basket of complimentary hush puppies.
Beat the heat at Ramsey Creek Beach. Located at the point of Ramsey Creek Park, the beach is open to swimmers from Memorial day weekend to Labor day weekend. With picnic shelters, a concession stand, and half an acre of clean, sandy beach, it's the perfect spot to enjoy the beauty of the lake.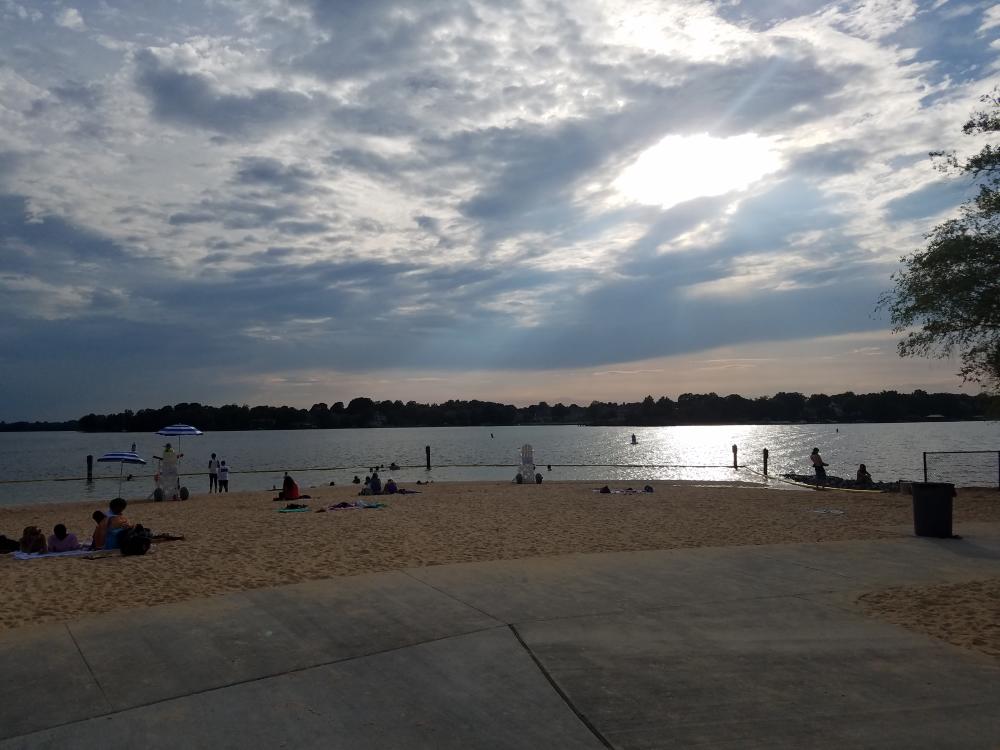 To end your day, visit Birkdale Village and enjoy a great combination of shopping and dining. With bubbling fountains and colorful gardens, you are sure to enjoy strolling through the village to the various stores lining the main street. Then dine at one of its many mouthwatering restaurants such as eeZ Fusion & Sushi, Red Rocks Café, or Dressler's Restaurant.  You will love eeZ Fusion & Sushi's colorful plates with favorite appetizers like the crab Rangoon dip and avocado and tuna tini. The Birkdale Roll is a meal in itself with ebi shrimp, kani, cream cheese, tempura asparagus, topped with premium tuna and avocado.
 Day 2
After you grab a breakfast feast of pancakes, omelets or French toast at Famous Toastery in Huntersville, start the day off with a hike around the Historic Latta Plantation & Nature Preserve. Take in scenic views of the forest, streams, and Mountain Island Lake on 16 miles of beautiful trails and tour the historic home and grounds of James Latta of the 1800 circa plantation. The preserve also includes the Carolina Raptor Center, a living museum dedicated to the conservation of birds of prey. Discover eagles, falcons, owls, hawks, and other raptors. You can walk on the nature trail, watch Bald Eagles nesting, and learn about raptor rehabilitation, research, and conservation.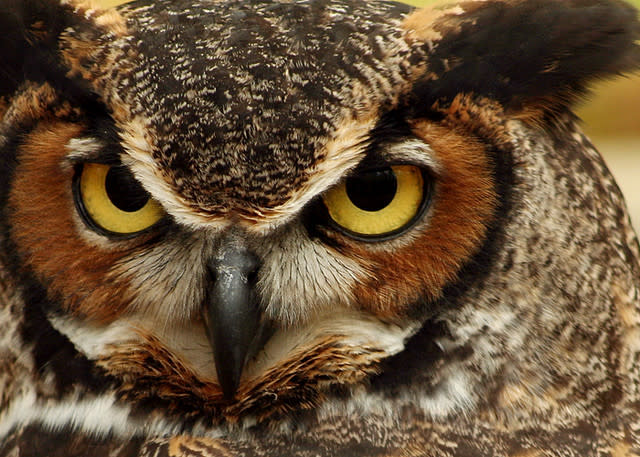 Next, stop by Crafty Burg'r in Cornelius to dine in or to pick up the burger of your dreams with mac n' cheese, egg, double spicy or all of the above to bring it for the perfect waterfront lunch picnic at Blythe Landing or Jetton Park. With playgrounds, sand volleyball courts, tennis courts, floating piers, and beautiful views, both are great places to stop and enjoy a pleasant spot by the water.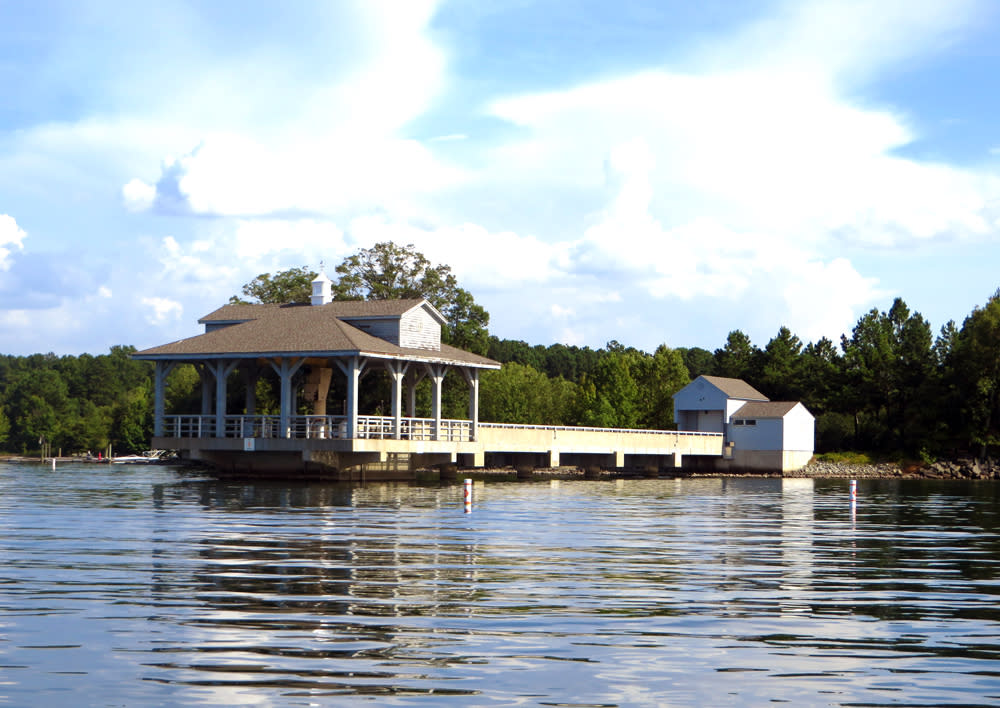 You can't leave Lake Norman without checking out My Aloha Paddle Sports one of Lake Norman's most loved paddleboard companies. Book an introductory stand up paddleboard lesson with one of their experienced staff members, or rent a kayak and admire plant and animal life as you paddle around the water's edge.
Make a stop at The Bradford Store to browse tons of organic products and local produce. A significant part of William Bradford's early 1900s farmstead, the store has provided members of the community with locally made goods since 1912. From bees wax candles to fresh flowers and homemade jam, you're sure to find something you'll love and take back home.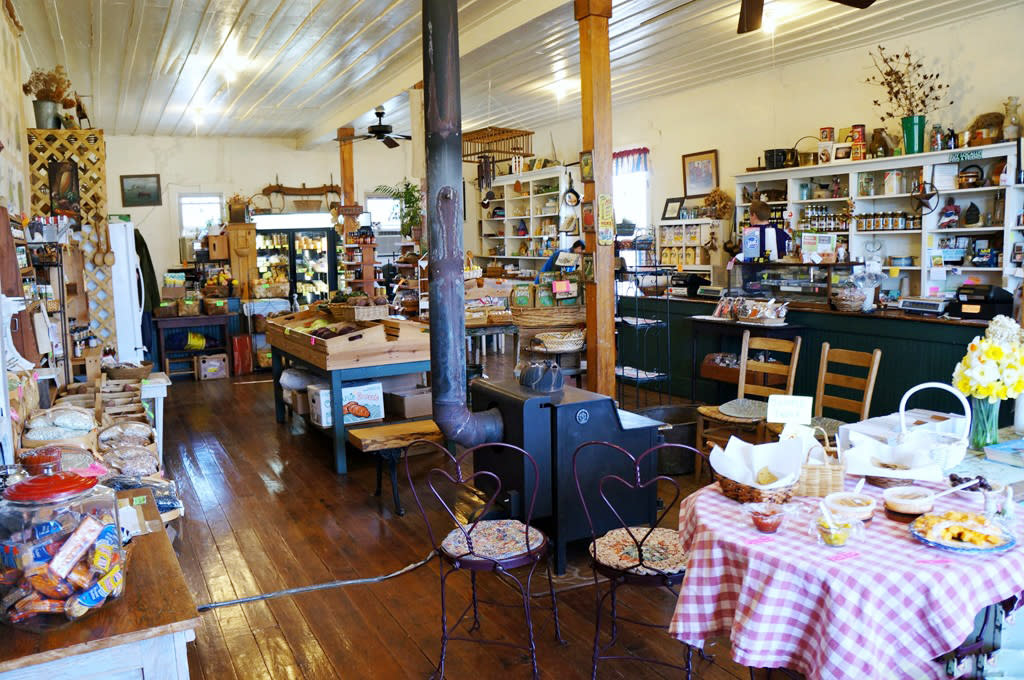 Finally, have a special treat at Fork or Kindred Restaurant. Both are farm-to- table restaurants specializing in cuisine featuring fresh, local ingredients. The menu changes with the seasons and the year-round favorites won't disappoint. At Kindred, you can order plates to share with your table to try a bit of everything. Include staple items starting with milk bread and the squid ink conchiglie plate favored by bon appetite and chef Joe Kindred, James Beard award nominee. Finish your meal with a piece of the chocolate birthday cake with sweet cream ice cream and sprinkles.
For more information:
Visit Lake Norman
(704) 987-3300