2021 was a year of growth and progress, and with the whole world slowly returning back to normalcy after a global pandemic, there will be plenty to look forward to in the year to come. As our Lake Norman community continues to grow and prosper, there are many exciting new developments and events that will come to our area in 2022. We've compiled a list on the top eight things to look forward to in the new year.
Loch Norman Highland Games
April 9-10, 2022

The Loch Norman Highland Games at Rural Hill is a family friendly event that celebrates Scottish culture and heritage. The two-day event features competitions and attractions such as clachneart throwing, highland dancing, battle axe contests, kilt races, traditional Scottish folk music and bagpipes! This will be the 27th annual edition of the Loch Norman Highland Games after suffering a two-year closure to the public due to the pandemic. Tickets will be available for sale in the near future.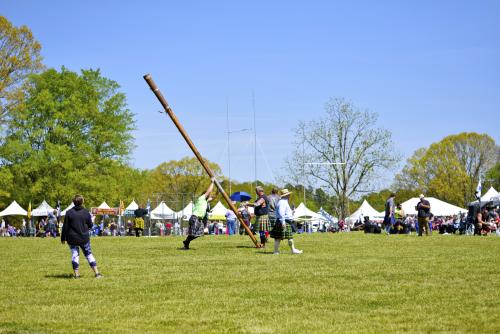 The Loch Norman Highland Games
April is For the Arts!
April 2022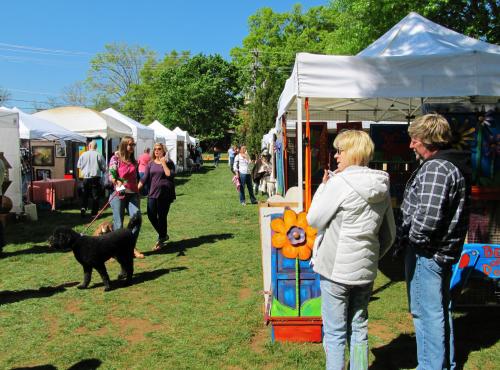 Art exhibits on the Davidson Village Green

The month of April is all about celebrating our local art & culture in Lake Norman! Art on the Green is Davidson's largest annual arts festival, bringing thousands of citizens and visitors to Davidson's Main Street. This juried art show spotlights many of the region's finest artists all in our backyard. This month-long celebration is encapsulated by the Art on the Green festival, a multi-artist exhibition held on Davidson's Village Green. Gallery crawls, exhibition crawls and live performances are only a few of the colorful events in our community in April. For a detailed list of what attractions and galleries to look forward to, visit the listings here.
 
NC Brewers & Music Festival
May 7-8, 2022

The North Carolina Brewers & Music Festival is an action-packed weekend filled with local craft beer, live music performances and good times! After taking a two year hiatus due to the pandemic, the festival is returning to it's traditional venue at Historic Rural Hill! Located just minutes outside of Charlotte, NC, this festival is a great way for music lovers to bring in the summer season with a fun-filled night!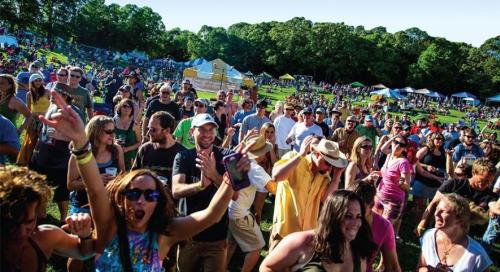 A large crowd at the NC Brewers & Music Festival
Carolina Renaissance Festival
Oct 1-Nov 20, 2022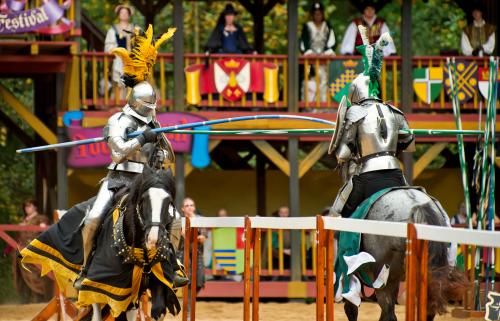 Two jousters at the Carolina Renaissance Festival
The Carolina Renaissance Festival is a 16th century European style art and entertainment festival, and one of the largest outdoor Renaissance-themed festivals in the country. Held in Huntersville, this annual festival offers a wide variety of different entertainment including an outdoor theater, an arts & crafts marketplace, jesters & circus entertainment and even a jousting tournament! All activities are included in your ticket, so there will always be something new to try with every visit! There are also various themed weekends over the course of the festival, including a Brewfest Weekend and a Halloween Themed Weekend. 
 
North Mecklenburg Recreation Center
Early 2022

The Northern Regional Recreation Center is scheduled to open to the public in early 2022 on the Huntersville-Cornelius border, a project that has been long-awaited by local residents since it's approval in 2008. The 43-acre facility will offer many different indoor & outdoor amenities, and the final design of the center is based on recommendations from area residents. The North Meck facility include two pools, a multi-purpose indoor sports court, an elevated walking track and an outdoor venue space for concerts & community gatherings.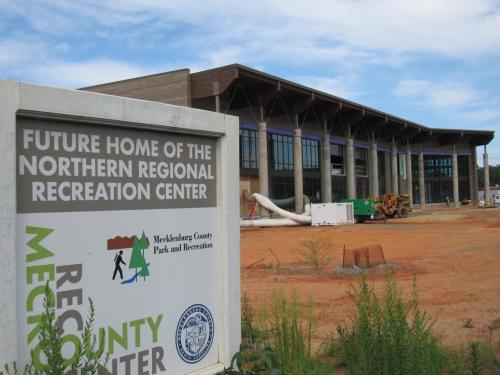 Final stages of construction in North Mecklenburg (via Lake Norman Publications)
Olde Mecklenburg Brewery
Winter 2022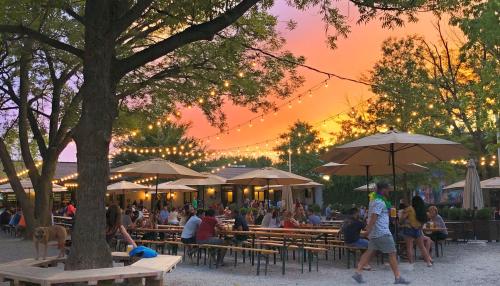 Outdoor biergarten at Olde Mecklenburg Brewery (via Cornelius Today)
One of Charlotte's most popular breweries and biergartens, The Olde Mecklenburg Brewery, is coming to Lake Norman in the winter of 2022.  The restaurant and event space will total approximately 25,000 square feet, with ample patio space and a large outdoor biergarten, and the site will be surrounded by a buffer of mature trees and woods to minimize any outside noise in the community. Similar to the main location in South Charlotte, OMB will feature the same warm, cozy beer hall and the Munich-style biergarten. The owner, Jon Marrino, plans to make OMB's Cornelius location an "oasis for the Lake Norman region".
Cain Center for the Arts
Winter 2022

The Cain Center for the Arts is in it's final stages of construction with performances scheduled to begin as early as December 2022. After eight years of planning and construction, the 32,000 sq foot performing arts center will be completed this year and will feature a 400 seat theater, three classrooms and multiple dance studios & galleries.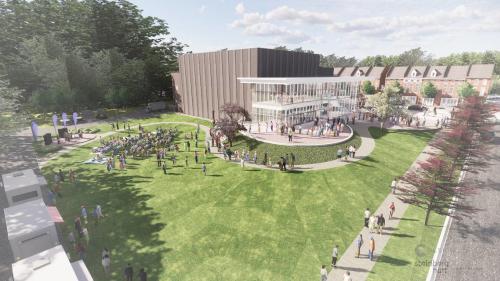 Rendering of the Cain Center of the Arts 
The Cain Center will serve as a hub for the arts & culture of Cornelius through featuring local artists and holding educational programs at the center, including arts education and outreach to take performances into other areas of the community. The Center currently has some active programs open to the community such as Sip & Paint classes and regular art classes, along with seasonal events for holidays! If you're in Cornelius in February, stop by the Cain Center for free card-making, crafts and refreshments on Valentine's Day!
New Restaurants
Beginning January 2022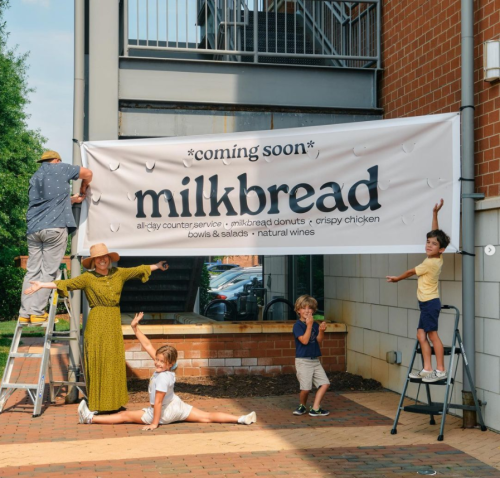 The Kindred family outside of milkbread

The Lake Norman culinary scene is reaching new heights in 2022, with many new restaurants coming to the area throughout the year. VANA, a popular restaurant in South End, will open this year and will be a woodfire kitchen with an outdoor patio offering a rustic cuisine & creative cocktails. The Waterman will be a new restaurant coming to Cornelius and hopes to be a neighborhood gathering spot, dishing up everything from seafood fare to burgers. The Kindreds will be opening a new restaurant in January down the street from their flagship restaurant in Davidson called milkbread, which will serve milk bread doughnuts, crispy chicken, salads, and coffee, plus a rotation of independent wine and beer at night. 
These are just a few of the reasons to look forward to 2022 and we hope the new year brings you an abundance of health and happiness. If you have plans to visit LKN this year, we hope to see you soon and we'll be happy to give you a warm welcome! Be sure to follow us on social media @VisitLakeNorman to stay in the know of all things LKN.