Fishing meets NASCAR this Saturday, December 8, 2012 on Lake Norman when Visit Lake Norman (VLN) and Mecklenburg County Park & Recreation host the 7th Annual Ryan Newman Charity Fishing Tournament for a third consecutive year.  The 2011 event was the largest turn-out to date with 197 boats and 394 anglers from across the southeast, generating an estimated $166,830 in visitor spending.  visitlakenorman.org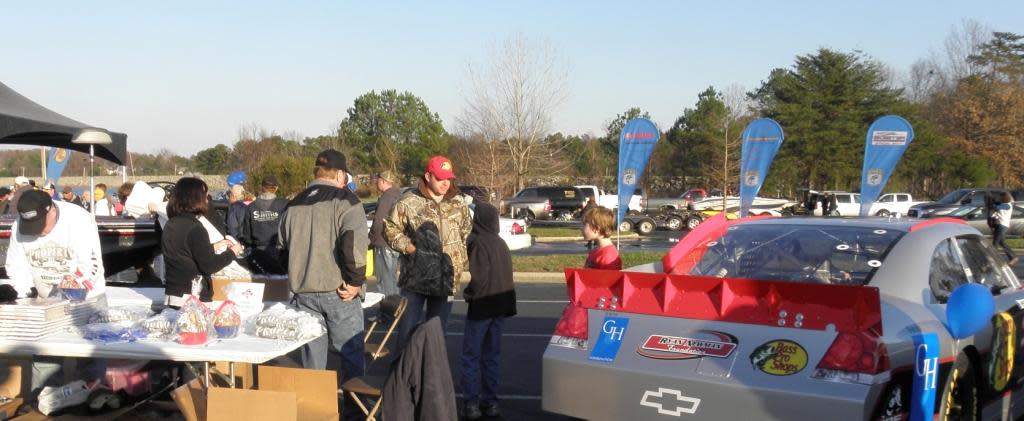 The two-day event kicks off Friday evening with a Charity Dinner and Auction for the Ryan Newman Foundation, featuring NASCAR celebrities such as Martin Truex, Jr., Regan Smith, Kevin Harvick and Tony Stewart plus entertainment provided by Nashville recording artists Eric Paslay and Tim Dugger.  The bass tournament presented by Bass Pro Shops launches out of Blythe Landing beginning at first light Saturday morning.  The weigh-ins will once again be facilitated by BASS with four-time Bassmaster Champion Kevin VanDam alongside Mark Zona, star of Zona's Awesome Fishing Show serving as emcees.  ryannewmanfoundation.org
This year, teams will compete for the grand prize of a 2012 Nitro Z9 boat equipped with a motor and electronics. Other prizes include cash awards, trolling motors, GPS systems, depth finders, rod and reel combos, and gift cards totaling over $60,000 and will pay the top 12 spots with the 13th receiving a consolation prize after the weigh-in concludes. The three additional $500 prizes will remain for top husband and wife, senior citizen and adult and child teams.  The tournament is open to public registration; cost is $200 per boat to enter.  Rules and registration can be found online:   http://rescueranch.com/donate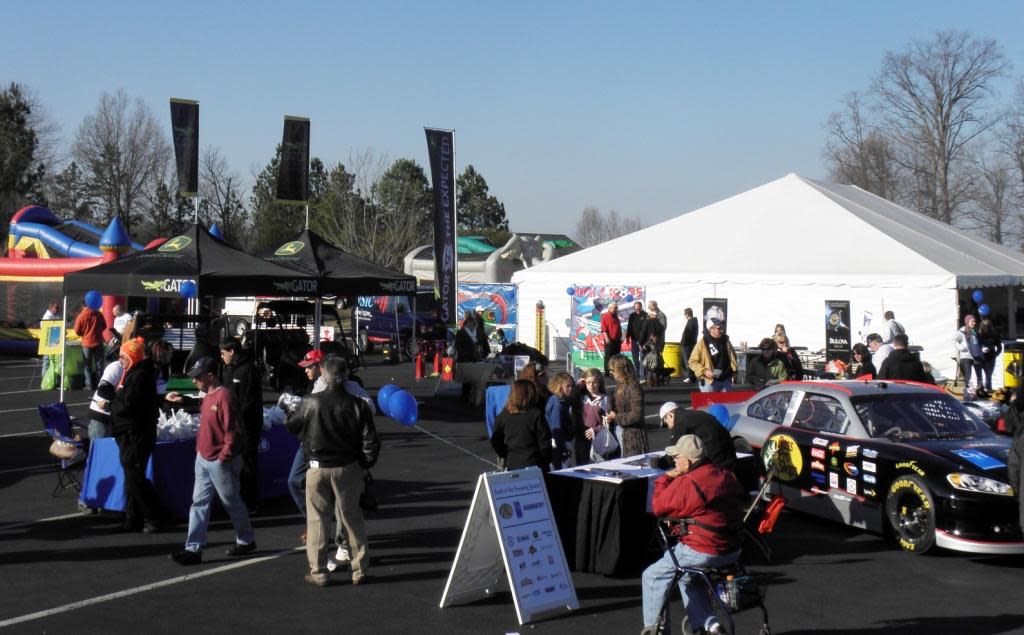 The weigh-ins and vendor area open at Blythe at 3:00 p.m. and are free and open to the public.  Residents and visitors are invited to visit with vendors for free samples, bring the family to enjoy the Kids Play Area, and experience the competition during weigh-ins.  There will also be a 50/50 raffle and the winner will be announced at the conclusion of the weigh-ins.  Guests can purchase tickets for steak and chicken dinners provided by Outback Steakhouse between 3:00 and 6:00 p.m. for $15 each.  Each boat ramp dinner ticket purchase can be redeemed the day of the event (only) for a complimentary signed copy of Pit Road Pets, NASCAR Stars and Their Pets.
Proceeds from the Charity Dinner and fishing tournament will benefit the Ryan Newman Foundation, established in January of 2005 by Ryan and Krissie Newman.  The mission of the foundation is to educate and encourage people to spay/neuter their pets and to adopt dogs and cats from animal shelters; to educate children and adults about the importance of conservation so the beauty of the great outdoors can be appreciated by future generations; and to provide college scholarship funding through the Rich Vogler Scholarship program to students interested in auto racing careers.
For more information please contact Travis Dancy, VLN Sports Sales Manager, at 704-987-3300 x 206 or tdancy@lakenorman.org or Shelley Nunn, Executive Director for the Ryan Newman Foundation at 704-876-4775 or Shelly@ryannewmanfoundation.org.