Lake Norman has got a lot of great things and happenings in store for 2020 to kick off the new decade! Expect the new Quest Adventure Center to open its doors at the Carolina Raptor Center this spring. The area will also be welcoming Olde Mecklenburg Brewery into Cornelius later in the year, which will add to Lake Norman's craft beer scene. The new year will consist of a wide variety of events that are sure to please from the largest St. Patrick's Day Block Party in the area to the annual fan-favorite Loch Norman Highland Games and Carolina Renaissance Festival. Save the dates for these events and festivals already secured in 2020.
Quest Adventure Center Opening in Spring
The Carolina Raptor Center plans to open its new state-of-the-art 13,000 square foot facility in April of 2020. The new Quest Adventure Center will feature interactive indoor exhibits, expanded raptor observation deck and gift shop, and a larger ampitheater for its popular flight shows and performances. 
Lost Worlds Brewery Arriving in March
Lost Worlds Brewery will be opening a 5,000 square foot facility, 95-seat taproom in Cornelius sometime in March. The location will include a 150-seat pet-friendly biergarten that will bring together history. archaeology, and the spirit of adventure. 
Olde Mecklenburg Brewery Moving into Cornelius
Olde Mecklenburg Brewery has risen in popularity among Charlotte's top breweries since its opening in 2009. OMB, now being the most ordered and sold craft beer in Charlotte, will expand into the Lake Norman area! OMB's Cornelius location will feature a Brauhaus restaurant and biergarten with plenty of patio space. John Marrino, owner of OMB, plans to open its doors to the public sometime in the second half of 2020.
Urban Air Grand Opening (January 4)
Lake Norman's newest attraction, Urban Air, will be having their grand opening January 4! The new attraction will feature virtual reality games, laser tag, Adventure Hub, Sky Rider Coaster, wall climbing & ropes course, and more! There will be different packages available for birthdays, corporate meetings, and other groups. 
St. Patrick's Day Block Party (March 14)
Lindsey Romo Photography
The Galway Hooker Irish Pub hosts the area's largest block party featuring Irish dancers, bagpipers, live art, and even leprechauns on stilts! You can't get a better celebration unless you're in Ireland, of course. Take advantage of the opportunity to get a taste of Irish cuisine and drink specials that will have you feeling "lucky". Expect live music performances and DJ's that will get you moving and grooving. The fun doesn't stop there! There will also be various games and contests throughout the day to get a chance to win special prizes. Be sure to bring your kids so they can take advantage of the bounce houses.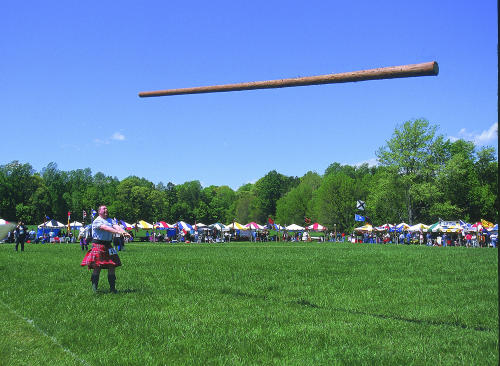 Bill Frakes via Sports Illustrated 
Attracting thousands of people from near and far, the Loch Norman Highland Games, held at Rural Hill, is a weekend long event featuring over 50 family clans showcasing the rich history and ancestry of Scotland. If you hear a loud roar, it's most likely because spectators of the heavy athletic games just witnessed an athlete flip an 18-foot long section of a tree trunk weighing between 115-140 pounds.The heavy athletic games also consists of throwing weighted stones, hammers, sacks of straws, long bow and battle axe competitions. The fun continues with a Giant Kid's Zone, historic reenactments, whiskey tastings, and delicious food that will satisfy your taste buds.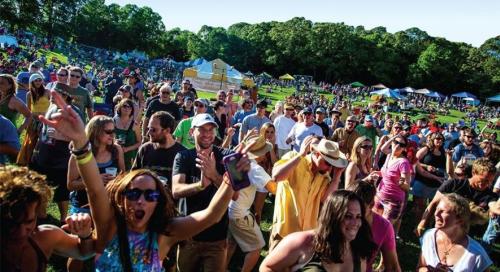 Arvind Bhandari
Rural Hill hosts this 2-day celebration of great music, North Carolina, and its craft brewing traditions. A jam-packed lineup of live music performances ranging from local bluegrass to New Orleans style blues will have you dancing 'till you drop. If you run out energy, sip some of the finest brews the Tar Heel State has to offer to get yourself up and moving again. If you don't drink, not to worry, you can join in on the fun by purchasing a non-drinking ticket and get the chance to make new friends and create memories that'll last a lifetime.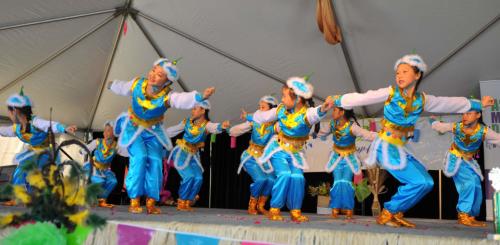 The Asian Festival & Dragon Boat Race at Ramsey Creek Park celebrates Asian culture and gives you the opportunity to experience live music and dancing performances as well as the exciting dragon boat races. Watch the boats line up by the shores of Lake Norman as they race for the finish line! Take your taste buds abroad as there will be vendors representing different countries' favorite signature dishes. 
Charlotte Symphony in the Park (June 20)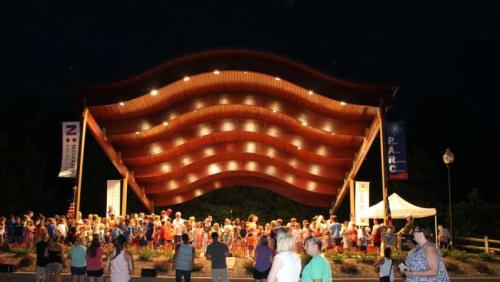 Don't miss out on this unique opportunity to watch the Charlotte Symphony Orchestra perform popular works for free at Bailey Road Park. All you need is a couple of lawn chairs, blankets, and a group of friends to come out and enjoy this event. Stay tuned for details on their annual performance at the McGuire Nuclear Station as well where boaters are encouraged to come hear the sounds of the orchestra. 
@dmgrello via Instagram
Lake Norman hosts a variety of patriotic celebrations including downtown parades and festivals nearby. Downtown Davidson puts together a parade that encourages the public to participate. Dress up in red, white, and blue and march down Main Street showing off your national pride! Although there aren't any public firework extravaganza on the lake, you may be able to see some lakefront homeowners put on their show if you're on boat or at one of the waterfront parks.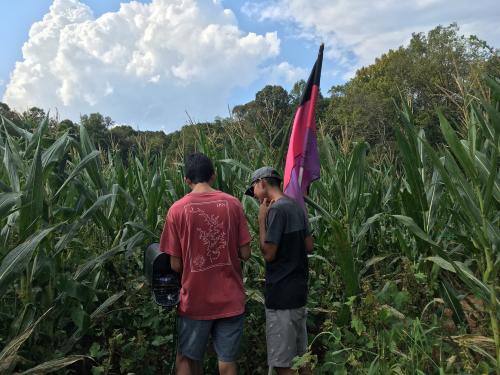 One of the largest corn mazes in the southeast, the Amazing Maize Maze at Rural Hill is a great way to put your problem-solving skills to the test. Bring your group of friends or family and test how well you all work as a team or for those that are really competitive, see who comes out of the maze first! For the little kiddos, take them over to the pumpkin patch and let them try one of the mini-mazes. If you really want to challenge yourself, weave in and out of the course at night with just a flashlight on hand.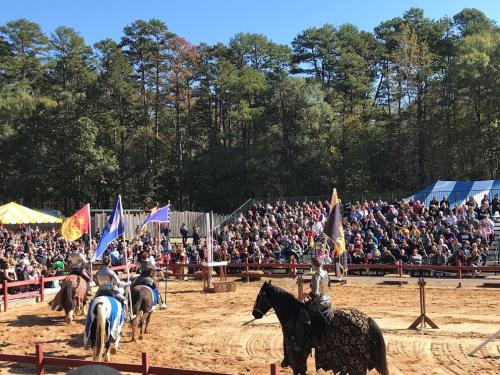 Get your cloak out of the closet as you travel back in time to the 16th century where history comes alive with non-stop entertainment. Shop for artisan arts and crafts, watch jousting knights on horseback, and feast on a turkey leg or a bread bowl. With 14 stages of live entertainment, choose from many of the comedy shows, music & dance performances, and even juggling acts. Keep an eye out on all the different special events and themes each weekend has to offer.
Joe Gibbs Racing Fan Fest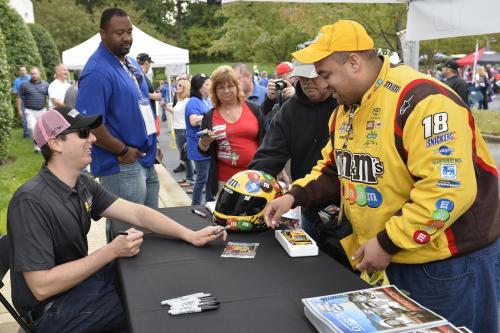 Lake Norman is home to many of the popular NASCAR drivers including the Joe Gibbs Racing team headquartered in Huntersville. Every September before the big race at the Charlotte Motor Speedway, the JGR team puts together a huge event for all of its fans. The first few hundred attendees have the opportunity to get autographs from all their drivers including Kyle Busch, Denny Hemlin, and Martin Truex Jr. Check out their exclusive merchandise at the gift shop and get a guided tour of their race shop as well.
Laketoberfest Music & Brew Festival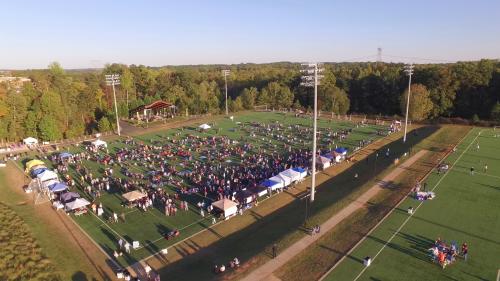 Christina Rogers
Lake Norman's largest Oktoberfest celebration, Laketoberfest features some of the region's top bands, more than a dozen food trucks, and popular regional breweries. While you get a taste for North Carolina's craft beer scene, walk around and shop from the variety of local vendors. Children can jump around and have fun at the bounce houses or partake in any of the fun activities the evening has to offer.
Sheepdog Trials (November 7-8)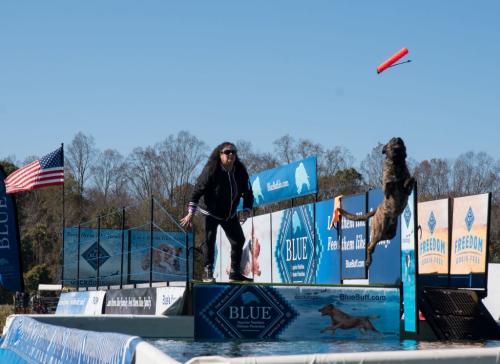 Michele Bernard
Stay tuned for next year's Sheepdog Trials as they expanded the festival towards a multi-day event. The National Border Collie Sheepherding Championships and Carolina Dock Dogs competitions are held at Rural Hill during this special weekend. Take a hay ride around the 265-acre farm and witness living history demonstrations. Sip on some fall craft beer while you see some of the nation's top dog athletes!
Christmas in Davidson (December 3-5)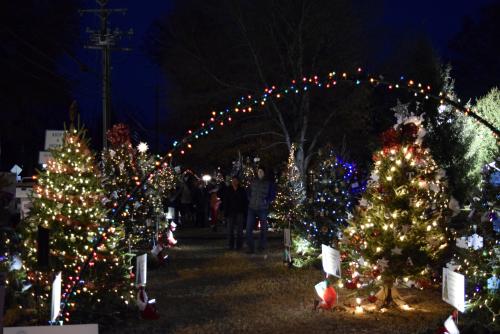 Christmas in Davidson is like no other holiday celebration in the area. With 3 days to enjoy from, this event features something fun and entertaining for everyone of all ages. Take a ride on the trolley or stroll down Main Street as you shop from the local vendors and shops. Take the kids for a picture with Santa or have them sit in on story time with Mrs. Claus. Enjoy the fine foods and treats the town has to offer as you watch the Live Nativity take place before your eyes and remember what Christmas is all about. 
As you can see, Lake Norman has lots of great things in store for the start of the new decade. From a variety of events and festivals to new attractions making the lake their new home, there is so much to look forward to around the area. As you plan your trips for the new year, we hope you consider visiting Lake Norman and checking out one of the popular annual events. When you do, be sure to tag us in all your fun adventures on social media @VisitLakeNorman!
Header Image courtesy of @takeonedroneservices via Instagram