We all dream of hearing a few little life-changing words while being surrounded by a little water and a little sand on a beach or trail near the lake. Lake Norman offers a variety of places for your dream proposal from beautiful waterfront restaurants to breathtaking lakeside views. A planned photography session makes a great surprise reveal for the day you ask your partner to marry you. Choosing the right place is just as important as popping the question, so we've compiled a list of proposal worthy places in Lake Norman.
The 104-acre lakeside park is the perfect backdrop for a proposal. With numerous areas to picnic, nature trails to walk to the stunning beach and the gazebo, it can be the place to get down on one knee and ask the question. Birds chirping, a few leaves rustling, the lake flowing in the background with you proposing makes for quite the memorable day. Jetton Park also features Waterfront Hall whenever you are ready to choose the venue for your wedding reception!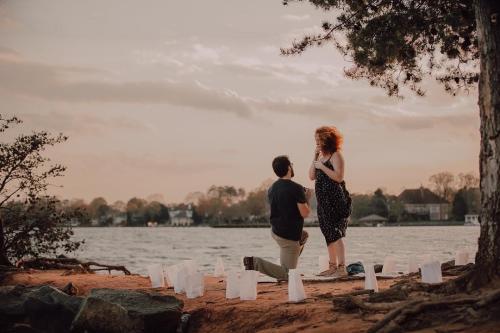 @candleandquill via Instagram
Do you want the romantic movie proposal dream to come true? Ramsey Creek is a 46-acre lakeside park that provides a beach, many picnic areas and floating docks for boat launching. Walk your loved one down the dock and take in the magnificent sight of the lake on a clear sunny day. Go ahead and take a picture of that special person with the lake in the background so you can remember 25 years from now the day you asked the love of your life to marry you.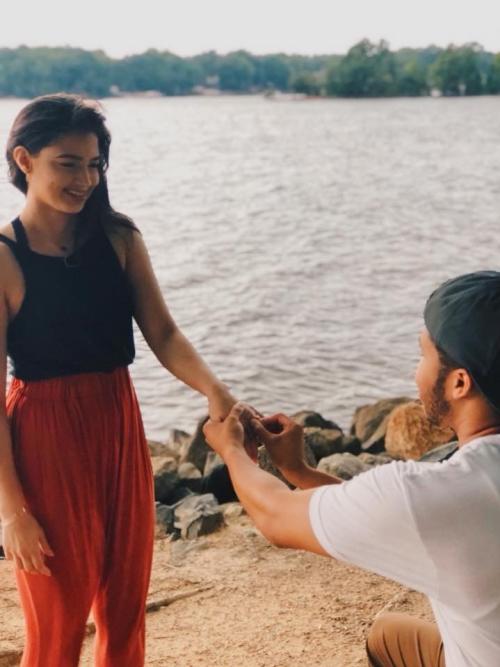 @carouselksutton via Instagram
The Latta Nature Preserve is your proposal place. Offering over 18 miles of hiking trails, there is plenty of nature for two to see. Flowing streams, wooded areas, floral gardens, and trails that lead to paddling and fishing fun. Make the most of a walk in the woods by whispering your proposal amongst the trees. Surprise your soulmate on this incredible nature adventure to start the beginning of the next chapter in your lives.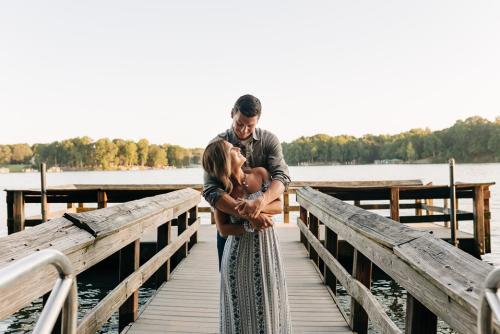 @kaylasadamsphotography via Instagram
If you're looking for something more formal, Port City Club is the perfect waterfront restaurant to have that romantic dinner with your future partner. Sit in the elegant interior of the restaurant or the comfortable outdoor patio. With a wide variety of tasty foods to choose from, dinner takes care of itself. This location can be a special place for you and your partner. After dinner, turn your best friend into your fiancé. Take a stroll on their white sandy beach and soften the blow of your knee when you pop the question fireside.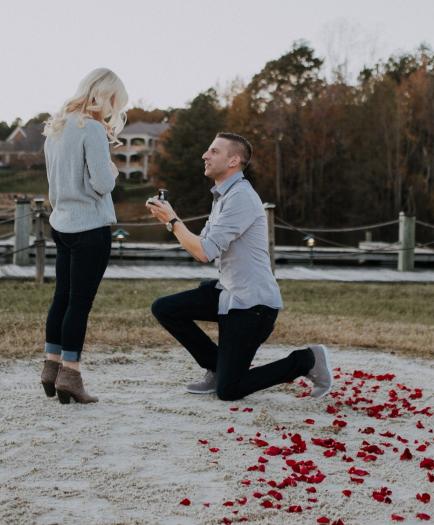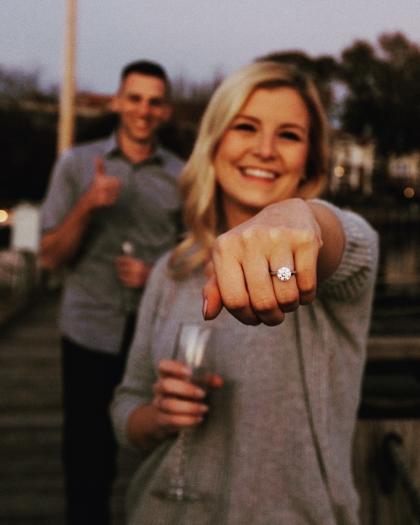 @iamkohmusic via Instagram
This beautiful spot features delicious seafood with an incredible view. Hello, Sailor is brilliantly decorated to invite light and warmth to the loving couples inside. If the weather permits patio seating, a surprise proposal by the calming waves is unforgettable. After the big moment, share cocktails by the bar or a sweet soft serve to melt the night away. Don't forget to stop by the Hello, Sailor photo booth to capture the start of your new beginning!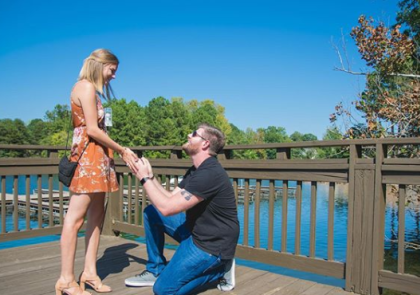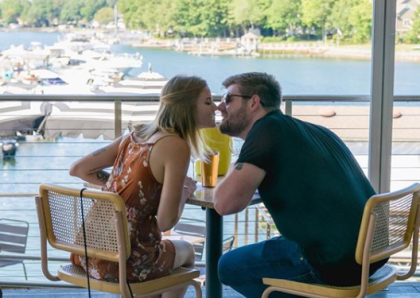 @thomas_bennett via Instagram
Located in Davidson, North Harbor Club is another waterfront restaurant with a view. After you've enjoyed a lovely dinner, get their friendly staff to help you place the ring in his or her dessert plate. The moment your partner notices the ring, take their hand and pop the question. Once you've placed the ring on their finger, you can remember this day marking the beginning of a lifetime of memories and a moment you'll never forget. 

@avafilms_ via Instagram
Whether you met your other half at Davidson College or live in Davidson, this quaint college town is a nice spot for that proposal you've been replaying in your mind. Walk Davidson's campus admiring the sculptures placed all around and when your partner least expects it, get on one knee and ask the most important question. Maybe plan ahead and have a friend place some photos of you and your partner around the "perfect spot" offering a great picturesque opportunity. Or you might even decide to mix it up a bit and try an escape room as the place to pop the question. Escape109 provides a friendly atmosphere to help make your moment one to remember.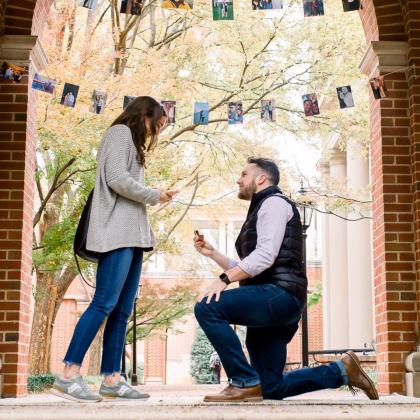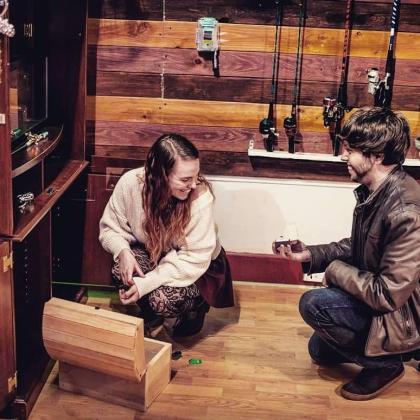 @carefrazbell via Instagram                                                                     @heathermariephotographync via Instagram
Spend the day shopping at the local boutiques and dining at one of their many popular restaurants on Main Street. Make a reservation at the renowned Kindred Restaurant before you get down on one knee. As you walk out their door, hold your partner's hand and surprise them with a professional photo shoot. You'll want to remember this day for the rest of your life!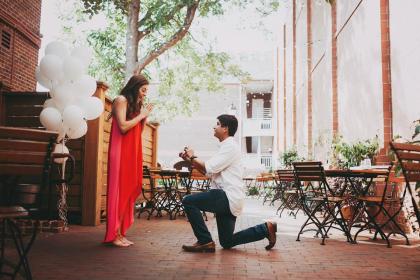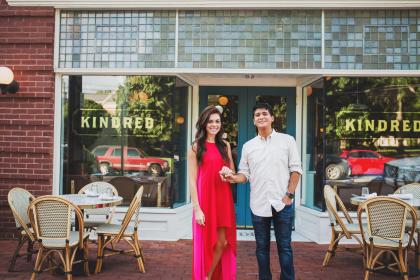 @heathermariephotographync via Instagram
After you've gotten engaged and soaked it in, it's time to plan. Visit Lake Norman can help you in the process of planning your wedding! Complimentary services include venue selections, booking discounted hotel rooms, and catering selections. Why would you stress over these things when someone else can handle it for you? Focus your time and attention on your vows and what you're going to wear. Visit Lake Norman also offers complimentary wedding bags if we assist with any of your hotel needs.
Also, enter the "Say I Do" wedding contest by May 31 and you will have a chance to win a two-night weekend stay at a Lake Norman hotel ($300 value), a full 15-seat Charlotte Cycleboats Bachelorette Cruise ($540 value), and a $100 VISA gift card! Go ahead and make the call now at (704) 987-3300 or email Rodrigo Carreon. Don't forget to share your engagement photos by tagging @VisitLakeNorman on IG and FB!