The history of Lake Norman and the lakeside of Charlotte have a lot of fun facts that many people, including long-time residents, don't know about. We did a little research and dug up a collection of facts that might make you smarter than a Lake Norman native!
1. There are entire towns under Lake Norman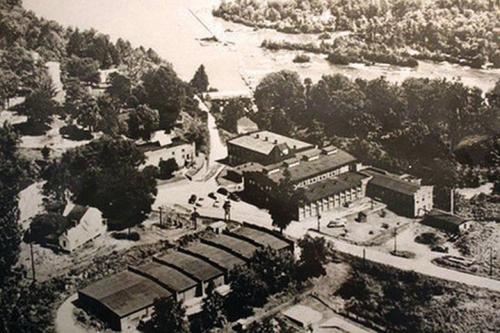 Long Island Mill and Mill Village via @CLTStories
Built in the latter half of the 1800's and shut down in the 1950's for the formation of the lake, the Long Island Cotton Mill and Mill Village's ruins remain resting at the lake bottom today!
2. Town of Cornelius was originally called 'Liverpool'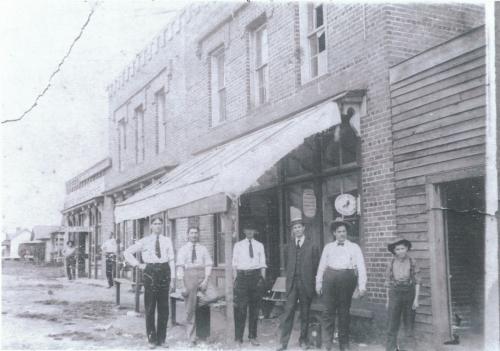 Town of Cornelius
Following a dispute over whether the town should have an official cotton weigher and a series of rain events which washed out roads led to cotton growers relocating south of Davidson town limits, "Liverpool," NC was born in 1893. In 1905, the town was incorporated as "Cornelius" in honor of a man named Joseph Cornelius, who financially backed their first cotton mill.
3. Davidson is named after General William Lee Davidson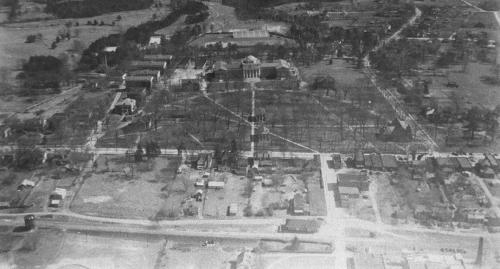 Town of Davidson
Curious where the name "Davidson" comes from? Founded in 1837 on land given by William Lee Davidson II, Davidson College chose to honor his late father, General William Lee Davidson, who fell against the British during the Battle of Cowan's Ford in 1781.
4. Town of Huntersville was originally called 'Craighead'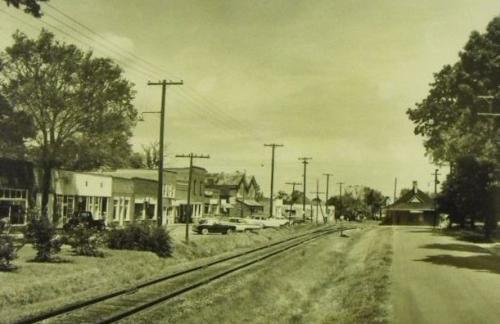 Town of Huntersville
The town was renamed and incorporated in 1873 after a prominent landowner and cotton farmer, Robert Boston Hunter, and owes much of its early growth to the railroad system! 
5. Mecklenburg Declaration of Independence was signed at Alexandriana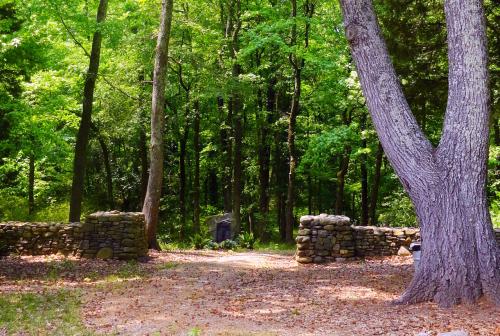 Alexandriana
On May 20, 1775, it is said a local committee, led by Thomas Polk, signed the Mecklenburg Declaration of Independence - the first document in the country to claim independence from England - and the event was memorialized at Alexandriana (in Huntersville). Though the existence of the Declaration has been widely disputed, it is for certain that on May 31 that same committee drafted a provocative document known as the Mecklenburg Resolves, which was then published and circulated in the June 16th copy of the North Carolina Gazette. The document most notably claimed the Provincial Congress - and not the British Parliament - had authority over the people of Mecklenburg. This collection of ideas, even if not an outright declaration of full independence, preserve the patriotic spirit of the people of Mecklenburg to this day.
6. General William Lee Davidson fought in the Battle of Charlotte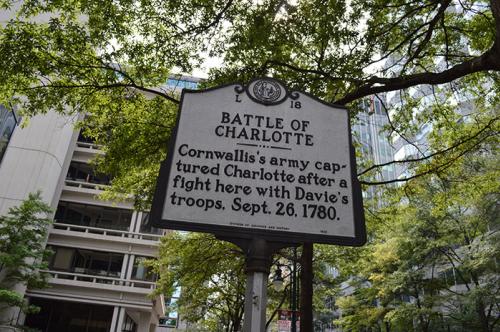 via Charlotte Agenda
This September marked the 240th anniversary of the Revolutionary War skirmish between Gen. Charles Cornwallis and Major William Davie (under direction of Gen. William Lee Davidson) in front of the then Mecklenburg Courthouse, later known as the "The Battle of Charlotte". This fight may be related to the legendary origins of the beloved "Mecklenburg Hornets," label, which Cornwallis was said to have called the Mecklenburg resistance.
7. Beatties Ford is where Gen. Charles Cornwallis tried to feint Gen. William Lee Davidson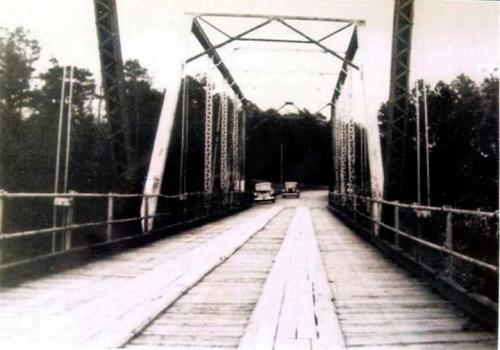 Old Beatties Ford bridge
Beatties Ford, the site where Gen. Charles Cornwallis tried to feint Gen. William Davidson prior to the Battle at Cowan's Ford, later received a bridge (rebuilt in 1916, after a flood destroyed the previous one). The Beatties Ford Bridge and both the battleground and the bridge were submerged during the creation of Lake Norman. The "Beatty" name came from John Beatty, an early pioneer who is said to be the one of, if not the very first, white settlers to cross the Catawba River in 1749.
8. Gen. William Lee Davidson falls at the Battle of Cowans Ford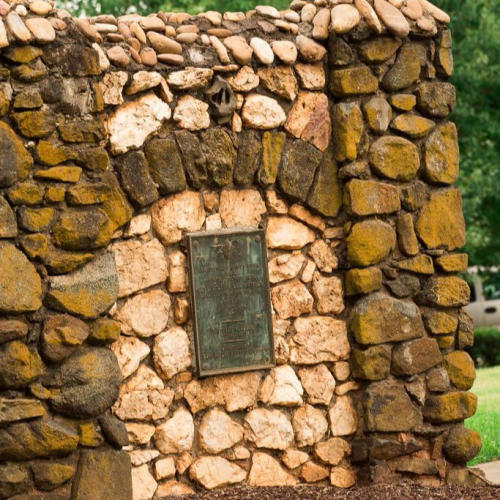 Battle of Cowans Ford Memorial
The Battle of Cowan's Ford, a brief skirmish that took place on February 1, 1781 at Catawba River, was an attempt to cover the retreat of Gen. Nathanael Greene from Gen. Charles Cornwallis and his forces. It was also the final fight of Gen. William Lee Davidson, who was struck by a bullet and killed. Gen. Greene had left Gen. Davidson with a small contingency of men and insight into Gen. Cornwallis's war tactics. Due to this advice, Gen. Davidson did not fall for Gen. Cornwallis's feint at Beatties Ford, and instead positioned his men at the two river crossing points - the wagon ford and the horse ford - which could have stopped or delayed the British forces from their pursuit. However, he incorrectly assumed where Cornwallis would cross, and had split his men unevenly, with a bulk of them at the wrong ford. After hearing the conflict down the bank, he rushed to provide reinforcement but was struck down early, so the militia panicked and retreated. Today, the battleground lies under Lake Norman, and a memorial was erected across from the McGuire Nuclear Station.
9. The Hugh Torrance House & Store is the oldest building in Mecklenburg County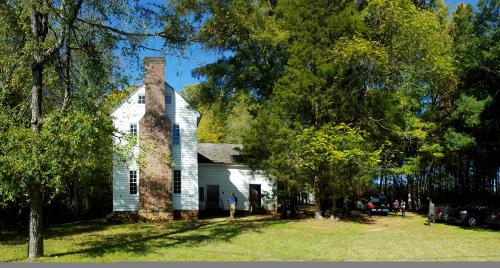 Hugh Torrance House
Hugh Torrance was an emigrant from Ireland 1763 who initially settled in Pennsylvania in 1763. He joined the revolutionary forces as a light cavalryman. After the war, he made his way to Rowan County, now married to his general's widow, where he was for a short while a merchant. He moved one last time to Mecklenburg County and became a planter amassing 1,400 acres of land and wealth, as one of a few plantation owners of the area. His son James (whose second wife was Mary Latta, daughter of James Latta of Latta Plantation) would take over these assets and expand the property to 3,000 acres, including the opening of a dry goods store in 1805. He sold the store in 1825 to Charlotte resident, Samuel McCombs. Eventually, the entire plantation went into decline, but it's now preserved and offers tours.
10. Brickhouse Tavern is located at the Davidson Cotton Mill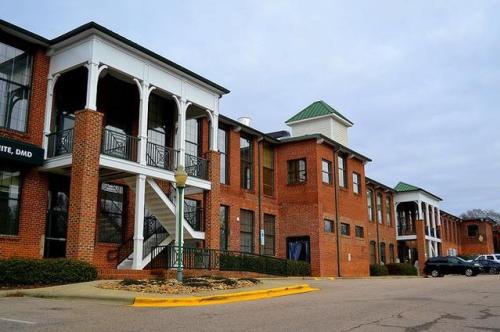 via Brickhouse Tavern
The Davidson Cotton Mill (formerly known as the Delburg Mill, and then the Delburg-Linden Company), marked a transition in the area from farming to an industrial and manufacturing economy. Though it didn't offer workers a life any easier than farming, it was considered a symbol of progress. On the heels of WWI, it went into financial decline and was part of an industry that was said to signal the oncoming of the Great Depression. It rallied briefly after WWII but was ultimately closed in 1950. While it went through a number of owners and reuses like a warehouse, and a webbing and zipper backing factory, in 1996 Davidson Cotton Mill LLC became the latest owners. They gave the historic building a new "lease on life" in 1998, and it's now home to a number of Davidson businesses and offices, including local foodie favorite Brickhouse Tavern!
11. Laundry services used to be provided by friendly neighbors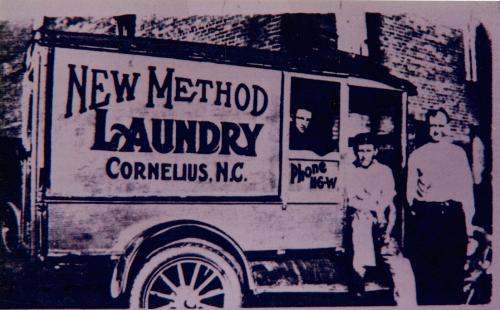 New Method Laundry, 1917
Laundry services used to be provided by friendly, neighborhood families, like the Readlings! Their business, New Method Laundry, first started in 1917 with Winifred and her father who would often be seen picking up clothes and loading them on to a horse-drawn wagon. With the rise of automobiles, however, the nature of business drastically changed, and services like this one faded into history.
12. Old Huntersville Jail is the town's oldest building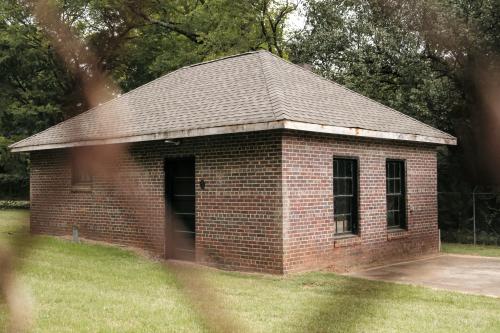 Old Huntersville Jail
In 1937, the town of Huntersville voted to be 'dry' in an effort to curb crime rates. Nonetheless, the Old Huntersville Town Jail was kept busy with a high number of inebriation incarcerations. Today, it stands as a restored, tiny museum, letting us see into a rather notable past, thanks to the efforts of the Olde Huntersville Historic Society!
13. Davidson Village Store is the second oldest building on Main Street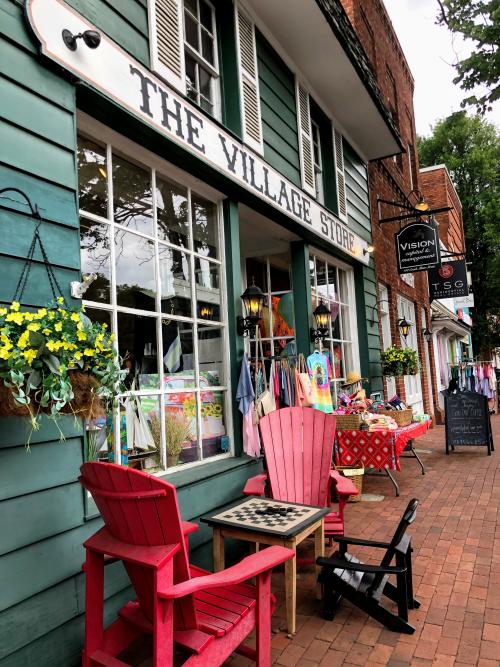 The Village Store
Rebuilt in 1902 following its initial demise during the 1901 fire, the Manly Cranford Store managed to survive the next major fire in 1906 unscathed. By 1916, it would go on to become the Palace Theatre, where silent films were shown for five cents, then a series of hardware stores, before finally, in 1963, opening once again as a local shop, The Village Store.
14. Rural Hill founder, Major John Davidson, is Gen. William Lee Davidson's cousin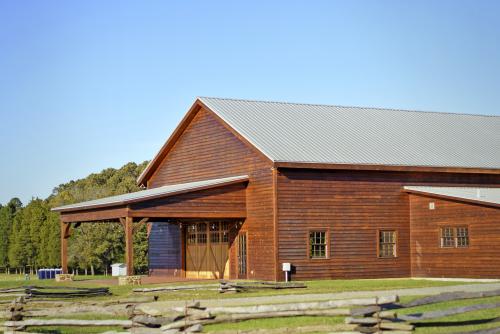 Originally called "Rural Retreat", this historic homestead was founded by Major John Davidson and his wife Violet in 1765. He was a signer of the Mecklenburg County Declaration of Independence on May 20, 1775. He would later go on a land shopping spree resulting in 995 acres. Major John Davidson then went into business with his two son-in-laws which made them all very rich owning 5,000 acres, $8,000 in cash, and other properties valued at $5,000. He lived his later years with his daughter and son-in-law, William Lee Davidson Jr., at the Beaver Dam Plantation. 
15. Historic Latta Plantation was owned by James Latta, an immigrant from Northern Ireland
James Latta was a successful traveling merchant and built the Latta Plantation in 1800. The property would consist of 742 acres which was then sold to David Harry. Harry would later sell the property to William Sample in 1853 where they would own it until 1922. The road the house resided on would later be named after the Sample family. 
As they say, you learn something new every day! If you happen to know more facts about the area, please let us know in the comments below. We also recommend checking out our History of Lake Norman blog for info on how the lake was created! If you stop by any of these places, be sure to snap a pic and tag us on social media @VisitLakeNorman!