With 520 miles of shoreline, there are so many things to do in Lake Norman, no matter which part you're exploring! Lake Norman is the largest artificial lake in North Carolina, touching four counties and multiple towns that we'll cover in this guide.


Where is Lake Norman?
Lake Norman is located in Central North Carolina, and it stretches into four counties:
Catawba County
Iredell County
Lincoln County
Mecklenburg County
The lake and many towns we'll mention are within an easy day trip from many places throughout Central NC, the Piedmont region, and our Foothills region.
You can visually travel to the counties and towns mentioned in this guide via our Central North Carolina Map and our North Carolina Travel Map.
---
List of Things to Do in Lake Norman by Town

Cornelius
Cornelius is a historic and quaint town located along Lake Norman. Just off of I-77 (Exit 28) and only 20 miles from Charlotte, Cornelius boasts 70 miles of lake shoreline. There are plenty of places for visitors to rent jet skis and paddle boats, enjoy boutique shopping, and more. Here are a few things to do in Cornelius.
Eleven Lakes Brewing
Address: 10228 Bailey Rd #201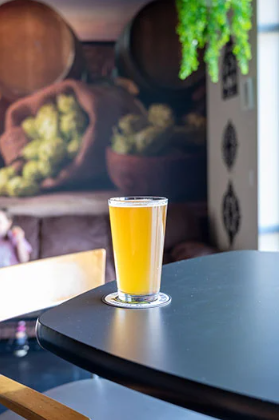 Located in an unassuming industrial park, Eleven Lakes Brewing packs a punch of hops! Serving both traditional and contemporary brews, there's something for every beer drinker at Eleven Lakes Brewing. Christina checked out the Apricot Habanero, which she can confirm kept her warm and happy! 
Hello, Sailor
Address: 20210 Henderson Rd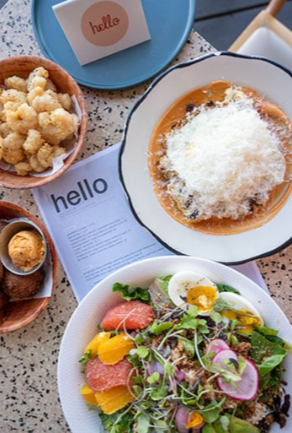 Beautiful, chic, and crave-worthy. Hello, Sailor busted on the scene in 2018 and is owned by the same culinary geniuses of Kindred. As you dine by the lake, expect elevated Southern dishes with exquisite cocktails. Watch as diners arrive dockside and chow down on NC shrimp, hushpuppies with yuzu butter, and crispy catfish served alongside beef-fat fries. 
Jetton Park
Address: 19000 Jetton Rd
Jetton Park is another excellent place to catch the sunset in Lake Norman! The park encompasses 104 acres and includes a boat launch, hiking trails, a sunning beach, and a playground. 
No matter what time of day you visit, this is one of the best things to do at Lake Norman.
Ramsey Creek Park
Address: 18441 Nantz Rd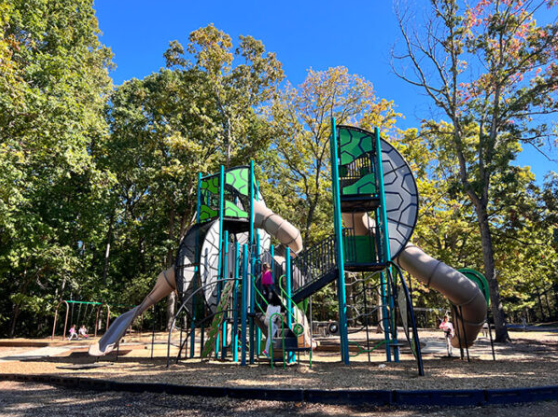 Enjoy a small beach, boat launch, dog park, and fantastic playground at Ramsey Creek Park. The beach is open from Memorial Day to Labor Day, and an entrance fee per car is required during those months. Off-season, there is no fee to enter the park. In addition, Ramsey Park Creek is a fantastic location for sunset! The highlight of the playground for us was the kiddie zip line! The 20-foot-long zip line is perfect for young kids, and there are plenty of park benches for parents to relax.
The Waterman Fish Bar
Address: 9615 Bailey Rd, Cornelius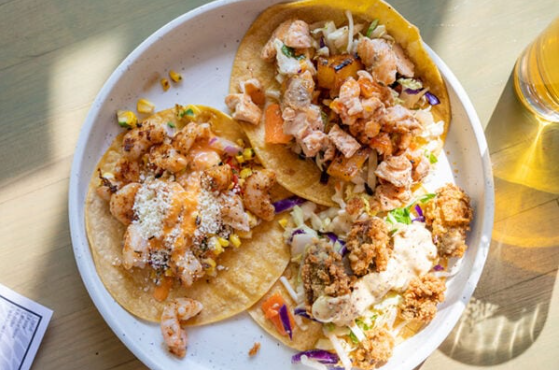 If you are looking for delicious raw oysters, fresh fish, and craft cocktails, The Waterman Fish Bar is an excellent restaurant in Lake Norman to satisfy those needs! With happy hour oyster deals and a comfortable wrap-around patio, this spot is perfect for hungry families who want something high-end at an affordable price.
---

Davidson
Davidson is the adorable Lake Norman town that belongs in a Hallmark movie. The college town has boutique shops, 12 miles of greenways, and is proudly walkable. 
Kindred
Address: 131 N Main St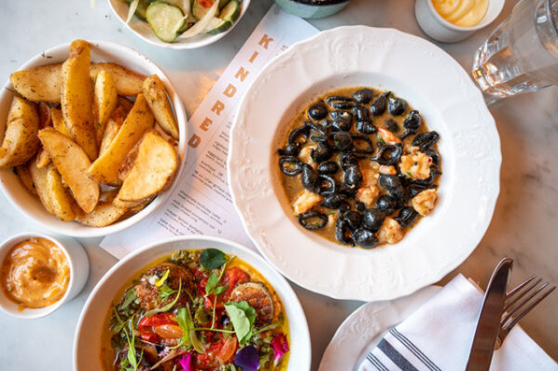 If there is only one meal you have in Lake Norman, make it a reservation at Kindred. Your meal will start with light, fluffy milk bread, which is worth raving about.
The James Beard-nominated restaurant is one of the many concepts from culinary powerhouse couple Joe and Katy Kindred. The menu changes seasonally, but if you see squid ink pasta listed, make no hesitations and order it!
Milkbread
Address: 624 Jetton St #110
Milkbread has delicious fluffy donuts that will melt in your mouth. Soft, light, and sweet, these might be some of our favorite donuts in North Carolina!
If donuts aren't your vibe, Milkbread also has a variety of toasts and bowls for more power to fuel your mornings.
Summit Coffee
Address: 128 S Main St & 120 Patterson Ct Cir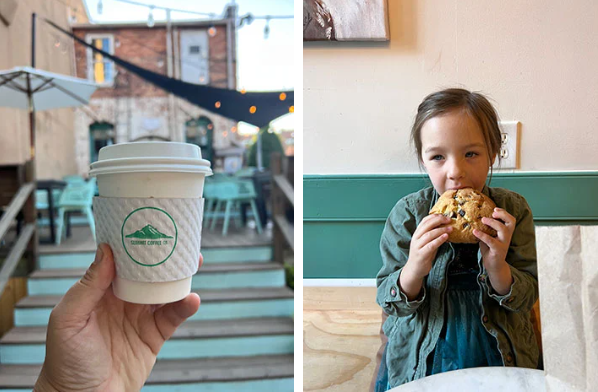 Summit Coffee has cafes all across the Southeast, but the fabric of this sustainable brand started in Davidson. With a focus on sustainability, Summit Coffee sources ethically and provides "bring your own mug" discounts, composts, and waste and energy audits. You can even find their Transparency Report on their website! 
Beyond the environmental impacts Summit Coffee works to reduce, it's just good coffee. Delicious, inventive lattes, beans to go, and some of the best pastries we've had! 
Whit's Frozen Custard
Address: 428 S Main St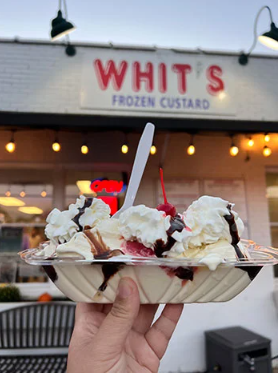 The Davidson location of Whit's Frozen Custard was the second one to open and maintains a small-town, locally-owned vibe. You are guaranteed fresh creamy ice cream with all the flavors made on-site!
---

Huntersville
Huntersville has quite a few attractions that get confused for being located in Charlotte. But that's okay because we are here to focus on things to do in this Lake Norman town.
Carolina Raptor Center
Address:  6000 Sample Rd
We at NC Tripping support only nonprofit animal education experiences focusing on education and conservation. For example, Carolina Raptor Center is located in Latta Plantation Nature Preserve on 57 acres and focuses on birds of prey.
There are over 35 species of native and exotic raptors on a 3/4 mile trail. In addition, you will see hawks, falcons, eagles, vultures, and more! 
Carolina Renaissance Festival
Address: 16445 Poplar Tent Rd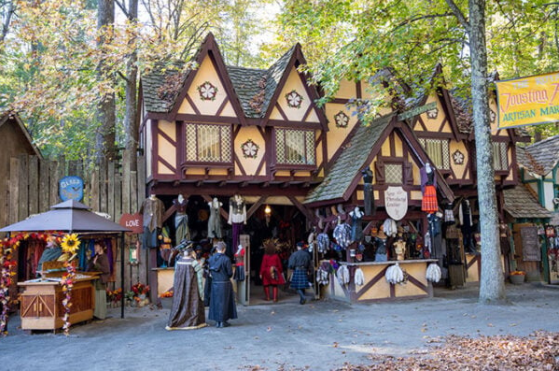 The Carolina Renaissance Festival is one of the largest Renaissance fairs in the country, comprised of a 25-acre amusement park within a 325-acre woodland area that transforms into a whimsical storybook village named Fairhaven. 
The award-winning festival transports visitors back to the medieval ages with spectacular shows, feast-worthy food, and entertainment.
Discovery Place Kids
Address: 105 Gilead Rd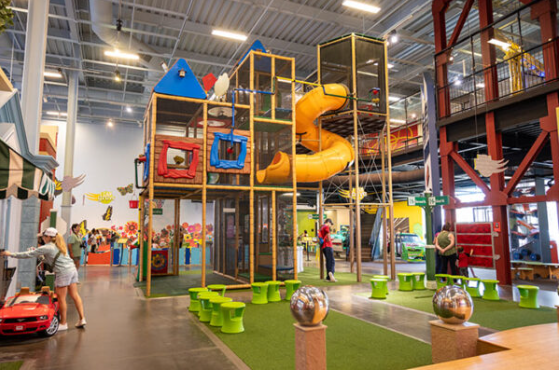 Trust us when we say that we've been to a lot of Children's Museums across North Carolina and Discovery Place Kids is a unique experience! The museum focuses on learning through hands-on interactive exhibits, including one on local crops, milking a "cow," and being in the pit crew on a race car! 
We recommend checking out Discovery Place Kids and burning some energy while learning in Lake Norman!
Rural Hill
Address: 4431 Neck Rd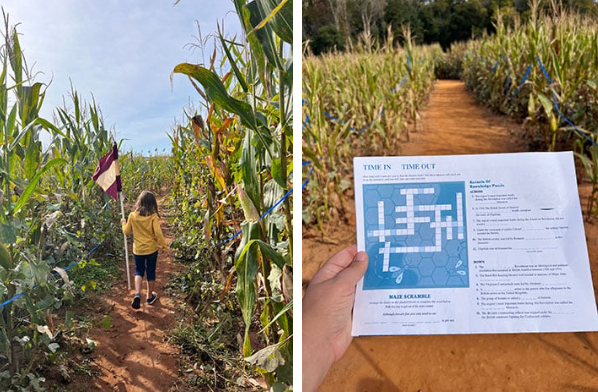 Rural Hill is a living history park that was home to Major John and Violet Davidson, one of the original signers of the alleged Mecklenburg Declaration of Independence. The 265-acre farm offers educational programs, walking trails, and an annual corn maze that serves as its primary fundraiser.
D9 Brewing
Address: 9815 Sam Furr Rd Suite J #313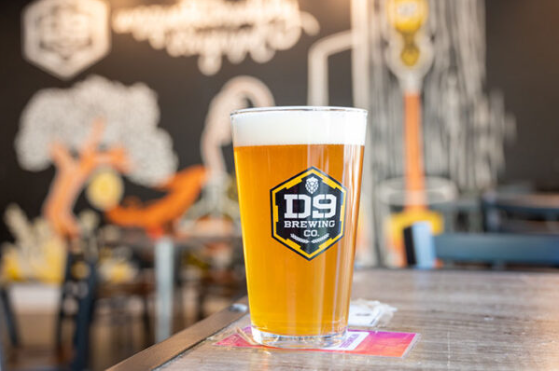 D9 Brewing Co. is one of Charlotte Metros' largest breweries and has locations in Huntersville, Charlotte, and Hendersonville. The community-focused brewery has events going on all the time, including trivia and live music. Known for its sours, Christina enjoyed a chili hatch double IPA and gave it her stamp of approval! 
[ Read the full NC Tripping article here ]
 
---

About the Author(s): Carl Hedinger and Christina Riley are the travel bloggers behind NC Tripping. After years of living abroad, they've called North Carolina "home" for six years. Their writing and Christina's photographs have been featured in regional magazines like Charlotte Happenings and Durham Magazine, and worldwide publications such as Huffington Post, Travelocity, Orbitz, Matador, and more.