Hey burger lovers, we've compiled a list of the tastiest burgers in Lake Norman! Treat yourself and your guest to an unforgettable dining experience at any of the places below and try out some of our recommendations. Choosing your next dining destination is no easy feat with so many delicious options to choose from in the area, but we hope this points you in the right direction. 
Cheeseburger Special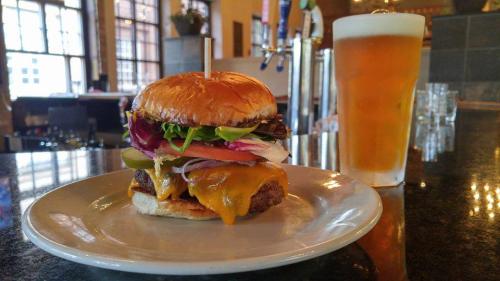 "It is an upscale restaurant with reasonable prices, nice ambiance, quiet and a nice assortment of wines and other spirits." - 2adeleb
The Cheeseburger Special is a fresh-baked brioche bun, fully loaded with sharp cheddar. Picture a place grand in finishes yet understated and casual. A place to come relax and shed the layers of the day. Whether it be an evening in the bar enjoying cocktails fireside or a gathering of friends and family out for no particular reason, Alton's Kitchen & Cocktails offers the perfect combination of flavor-rich food, inviting atmosphere and genuine hospitality.
Badass Burger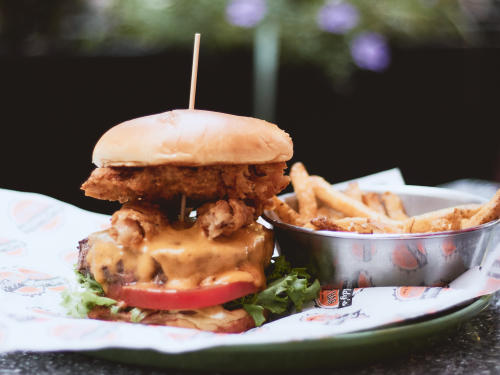 "Really great burgers, great service. Will definitely be back."- Karen
Bad Daddy's is a hip, buzzy burger joint serving creative burgers with gourmet toppings, plus hand-cut fries & other tasty sides. The Bad-Ass Burger is a massive 10 oz. beef patty with housemade American cheese, buttermilk fried bacon, horseradish mayo, lettuce, tomato, and pickle. Lives up to its name in every way! Their philosophy is to prepare simple foods–such as the quintessential American dish, the hamburger–with culinary passion satisfying a craving among restaurant-goers as nothing had before.
All American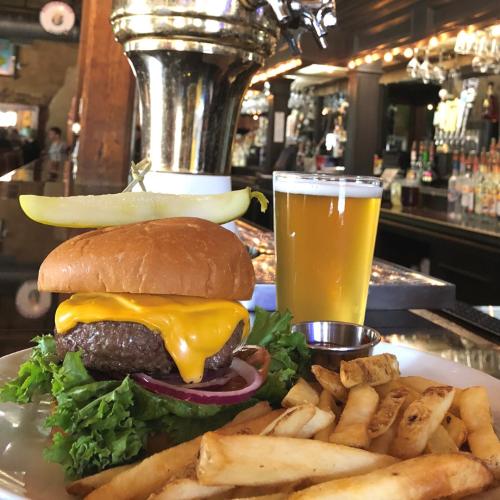 "Nice atmosphere! Friendly staff and good food." - Jeff
A refurbished cotton mill turned sleek, a bustling sports bar with American eats, the Brickhouse Tavern offers an extensive menu of classic dishes and bold flavors. Guests can select from a variety of delicious burgers and as a compliment to their superb food, they offer more than 70 beer selections. The All-American is the classic burger everyone has in their backyard, but the flavor and special touch the Brickhouse Tavern puts on it is unmatched!
Crafty Burg'r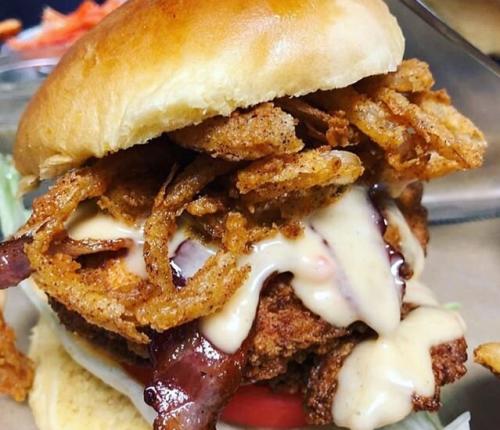 "If you like a good burger. then it a great place to eat​"- Susan
Crafty Burg'r is founded on the principle that people want great casual food in a comfortable and unique environment. They offer fresh food at reasonable prices and a large selection of IPA beers in cans, bottles and on tap along with an extended list of wines. The Delicious Classic Crafty Burg'r is served with ingredients that are sure to make your mouth water...yum!
Skillet Burger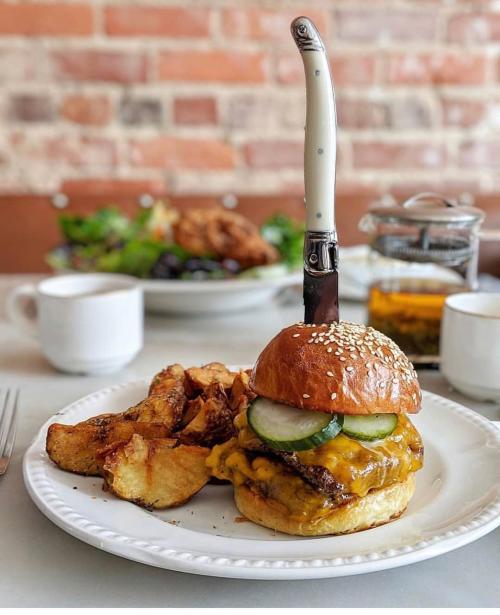 "Excellent service and food! The attention to detail and exceptional service by our waiter was great! Highly recommend for a nice dinner out."-Marci 
Kindred restaurant is located in the historic downtown of Davidson in a building that was originally the town pharmacy when it was built in 1914. With its deep history on Main Street, the Kindred's restored the building while holding true to the historic feel when designing. Try their Skillet Burger for a whole mouthful of flavor caused by their delicious pickles!
Barnyard Burger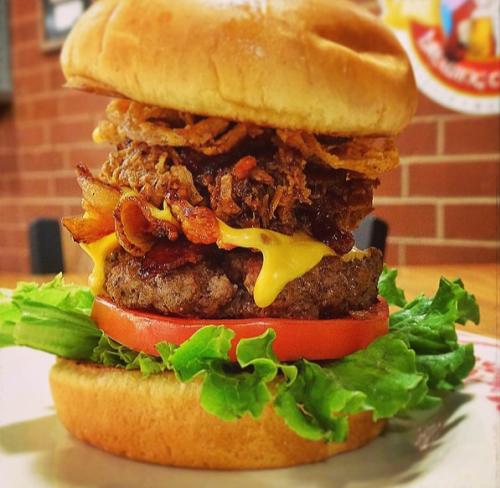 "Delicious food and even better customer service. Definitely one of the top BBQ joints in Charlotte." -Kush
Midwood Smokehouse is where the neighborhood gets their BBQ fix, but try the Barnyard Burger for a blast of flavor on your taste buds, you won't regret it! It's a compilation of your favorite meats all in one burger...think you can handle it?
Diablo Burger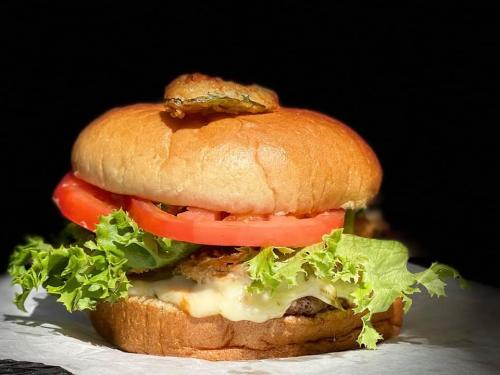 "Best food. hands down awesomeness!​"- Annabelle 
This spot is a great restaurant for anyone looking to satisfy their burger cravings! Pinky's also proudly serves many vegetarian options, so even if you don't eat meat, you can still enjoy a delicious burger. It's a restaurant with a dive feel and tons of quirky fun memorabilia lining the walls. The music goes from 90s R&B to punk real quick. The servers are casual and eclectic, so you'll enjoy a fun and inviting family environment with an atmosphere that is perfect for an evening out. 
Lamb Burger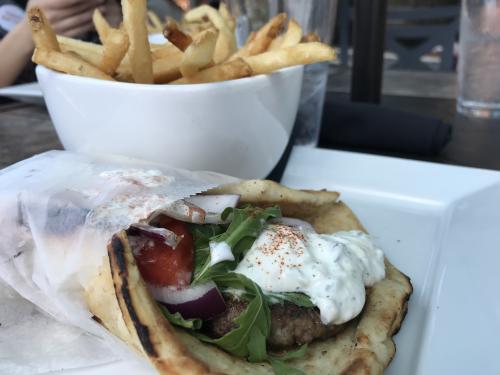 "Beautiful scenery, great ambiance, great food & friendly service from start to finish! We enjoyed our first visit."- Latricia
Port City Club is a year-round, waterfront restaurant located on beautiful Lake Norman, where people come for a quality dining experience that includes the freshest ingredients. Designed for entertaining, this spot is the ideal location for your next outing, whether you come by car or boat as they have over 20 boat slips available. The Lamb Burger consisting of ground lamb sirloin, feta cheese, dill, spinach, tomato, red onion, arugula, tzatziki sauce won't disappoint! The bar, restaurant, and enclosed, heated patio area offer a comfortable view of the lake year-round!
Impossible Burger (Vegetarian)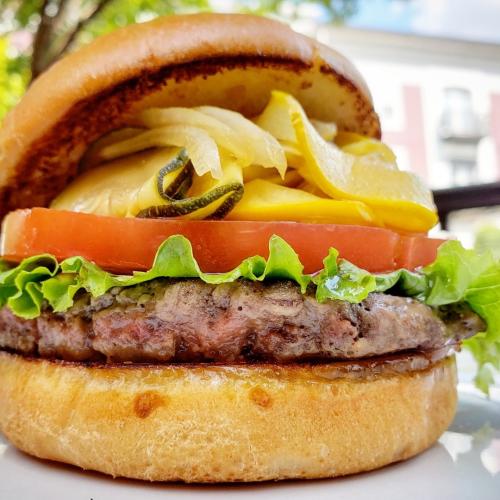 "Red Rocks Cafe was clean and inviting. The service was good, the food was served hot and it was delicious.  We were served in a timely manner and I  would definitely recommend this place."-Gail
Red Rocks Café is a locally owned and operated unique American Restaurant, where many NASCAR drivers tend to stop by for a bite. Whether you're a meat lover or a vegetarian, the Impossible Burger is one we highly recommend! It's served on a brioche bun with lettuce, tomato, onion and a patty that's completely "meatless"!
As you can see, Lake Norman has a variety of places serving up delicious burgers, but these are just a few of the many more to choose from. We encourage you to visit our Lakeside Curbside page for a comprehensive list of restaurants that are open for takeout, delivery, curbside pickup and dine-in. Phone eats first, right? We love to see your foodie shots, so please don't forget to tag us on social media @VisitLakeNorman!