Looking for a break from the city? Try out Latta Nature Preserve! With over 1,460 acres of land, Latta Nature Preserve is the largest nature preserve in Mecklenburg County and a great place to plan your next day trip. We've put together a guide to walk you through all that you can do in one of our favorite nature preserves!

Brief History
First opened in 1981, the Latta Nature Preserve spans across a peninsula into Mountain Island Lake with a wide variety of vegetation and wildlife. Originally a cotton plantation used by Scots-Irish immigrant James Latta in the 1800s, the preserve has grown to now protect various natural communities including the Beatties Ford Basic Forest natural heritage site.
Take a Walk on the Wild Side
The Latta Nature Preserve offers over 16 miles of trails available for hiking and horseback riding to enjoy the beautiful scenery within the forest. Being the only public property open to horseback riding, visitors can bring their own horses to enjoy thirteen miles of trail. While the county does not provide horses for rental, visitors have ample space to bring trailers at the designated parking lot and start their adventure.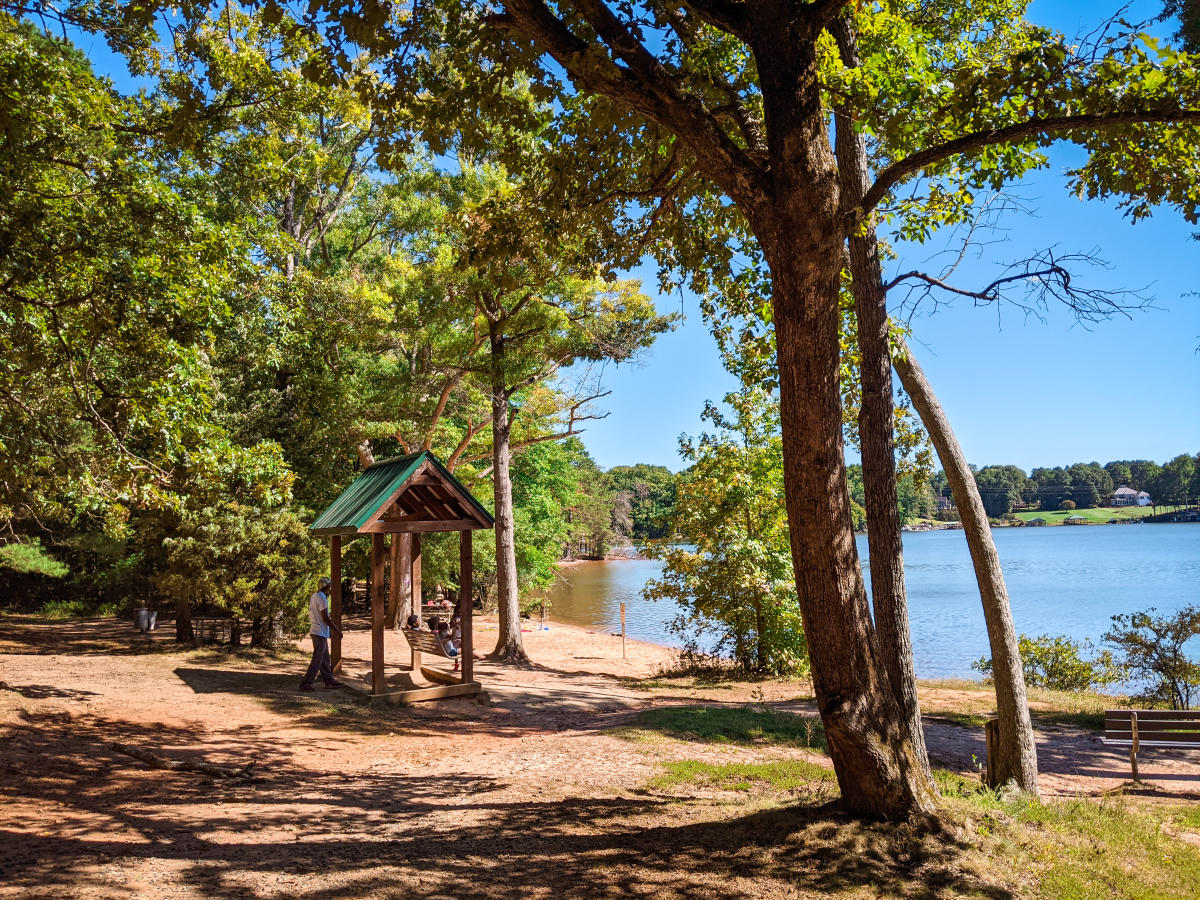 While on the trails, you'll be surrounded by the beauty of the natural wildlife within the preserve with over 130 different species of plants and animals. Some of these species include bald eagles, wild turkeys, red foxes, gray foxes, red-spotted newts and minks!
Popular trails include the Buzzard Rock Trail, which takes you to a waterfront view of Mountain Island Lake, and the Hill Trail, a two mile trail that can take you into the Latta Springs Neighborhood. You can even bring your pet along for the day, as hiking trails are open to dogs provided they remain on a leash. The Latta Nature Preserve is also home to the largest population of puttyroot orchids in Mecklenburg County. Overall, if you are a nature enthusiast, this is the place to be!
Get Out on the Water
For all the lake fanatics, the Latta Nature Preserve provides endless opportunities to get on the water. With two launch spots, those who enjoy paddling can get direct access into Gar Creek and Mountain Island Lake. Those who enjoy fishing, kayaking and paddling can get access to the water from the two launch spots, and participate in upcoming guide services listed here. Don't forget to pack lunch or grab take-out from one of our many great restaurants! There are a variety of picnic areas that are first-come-first-serve while the larger shelters are available by reservation (call 980-314-7878) with restrooms available nearby along with a sand volleyball court. An ADA accessible ramp is also available.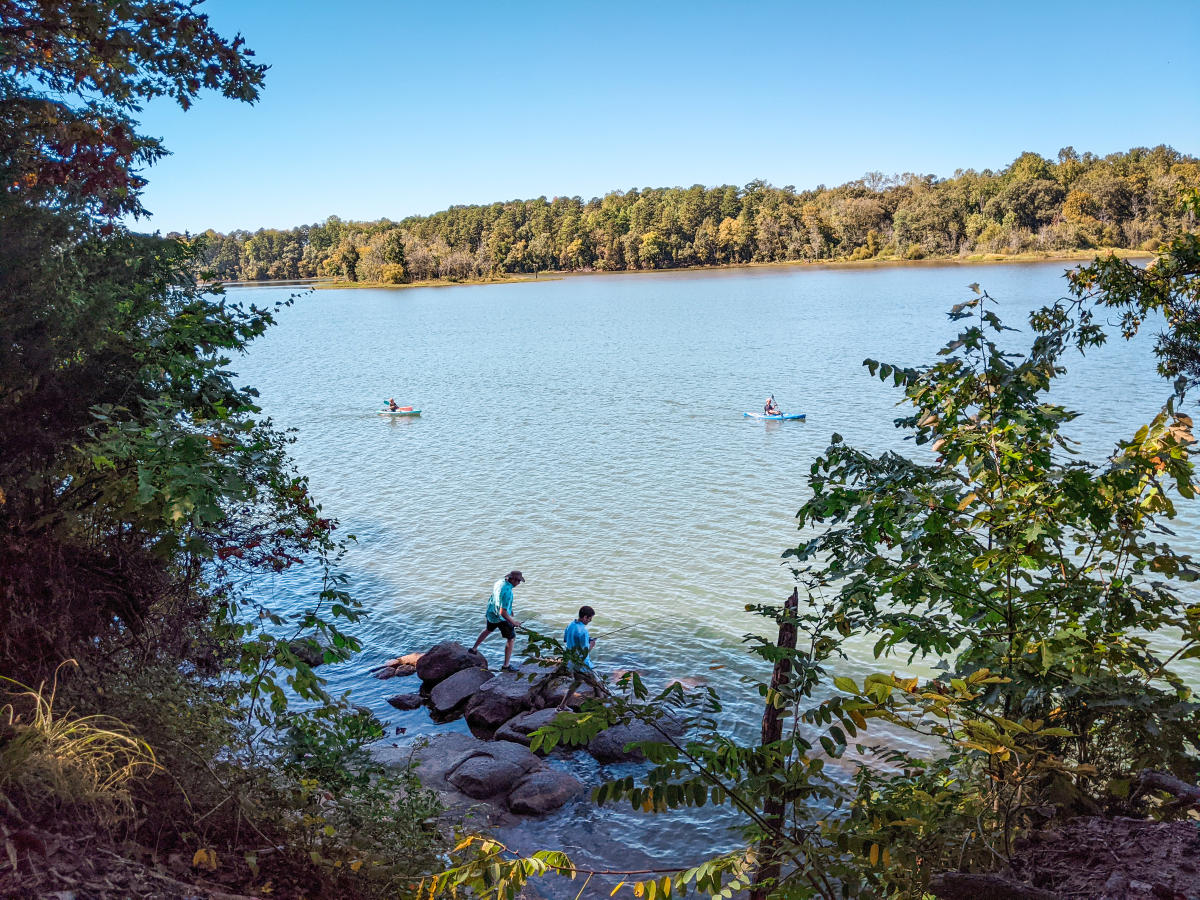 Fishing enthusiasts will love the bite on Mountain Island Lake, with numerous opportunities available including a fishing dock. Some of the species include largemouth bass, channel catfish and blue catfish. All anglers aged 16 and older will need a North Carolina fishing license.
---
Soar into Fun
Home to the largest eagle aviary in the Southeast, you can bring the whole family out to see eagles, falcons, owls, hawks and many more birds of prey at the Carolina Raptor Center. Take a self-guided tour along the nature trail, which brings you to over 30 different species of birds of prey in the outdoor aviary.
The Carolina Raptor Center is located within 57 acres of the Latta Nature Preserve, and provides a wide host of environmental educational programs. The Raptor Center is dedicated to the rehabilitation, conservation and research of birds of prey, and has programs dedicated to all age ranges! The Carolina Raptor Center has a strong focus on rescuing birds of prey, with at least 800 to 1,000 injured birds being brought in to the Raptor Medical Center each year.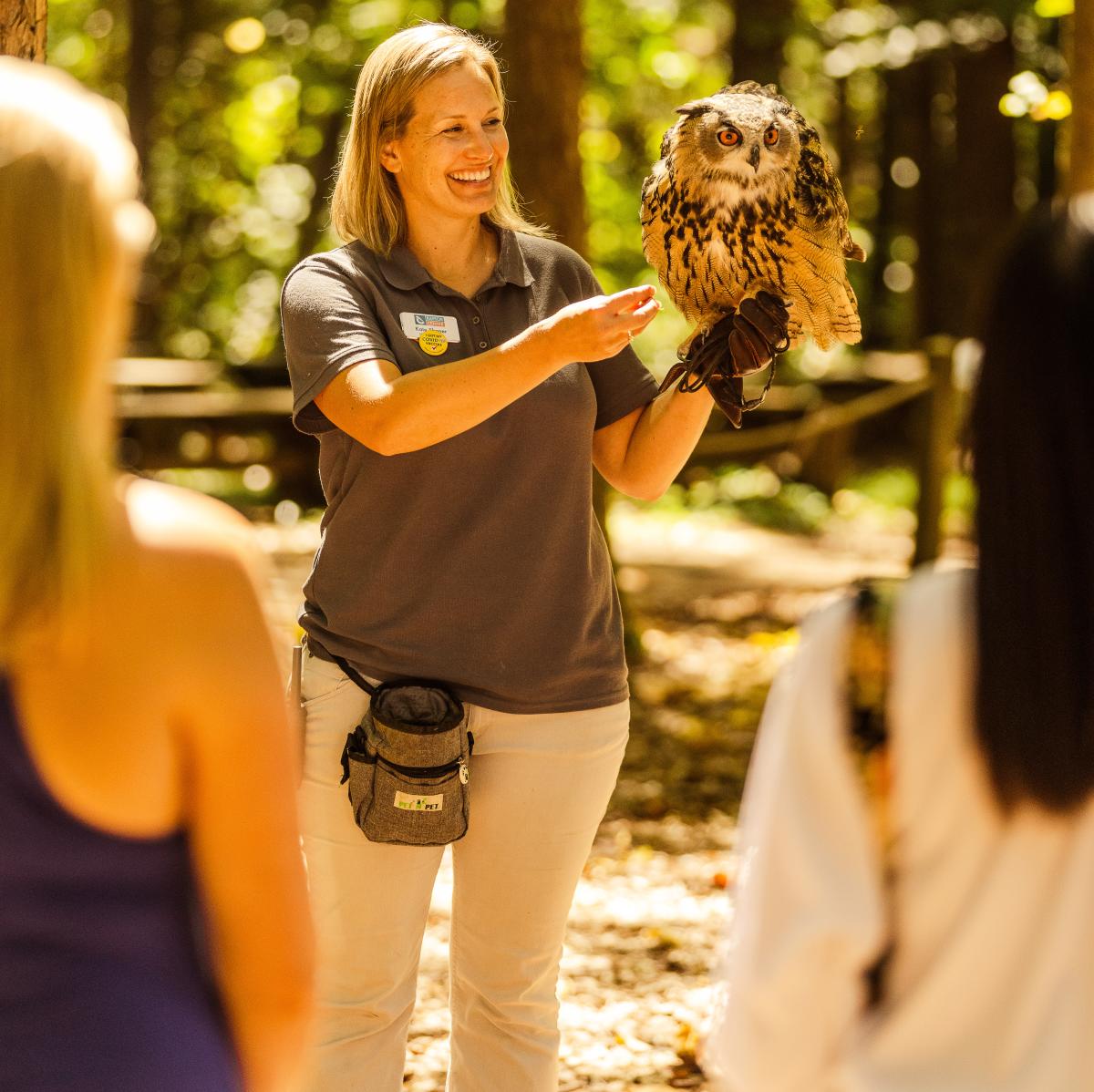 Carolina Raptor Center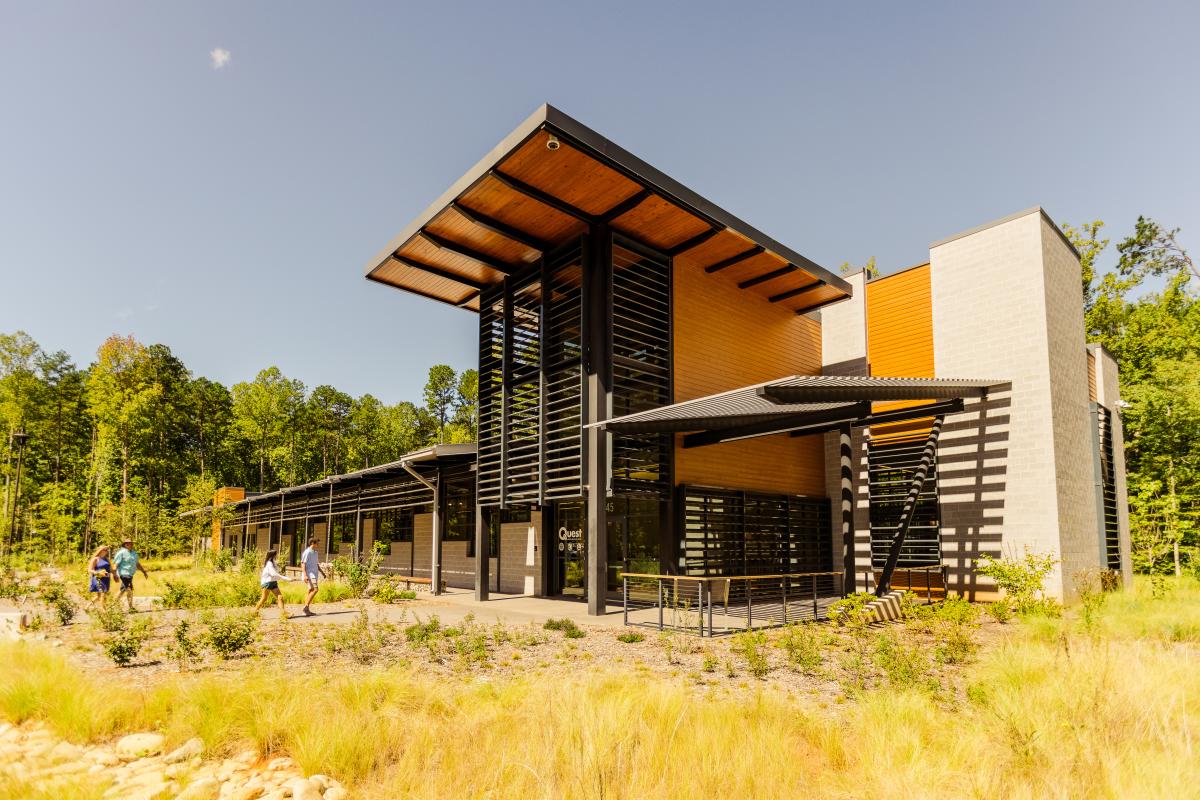 Quest Center
Make sure to visit the Quest Center, your one-stop destination for outdoor recreation and environmental education. The Quest Center is a 13,000 square foot facility. They're partnered with the Carolina Raptor Center and here you will be able to take a hike through the trails, visit exhibits on sustainability, or learn about the role of Mountain Island Lake in Charlotte's watershed. The facility is open from 9am to 5pm. Explore self-guided activities or chat with a naturalist. Borrow a fishing rod or enjoy a picnic on the patio. Enjoy nature in whatever way suits you!​
Take a Step into History
Formerly known as the Historic Latta Plantation, Latta Place was built in the 1800s by James Latta, a traveling merchant and planter who came from Ireland to America in 1785. It is now a living history exhibit and museum displaying the facets of daily life in the antebellum period. As of now, tours are not available. For updates, contact Latta Nature Preserve directly.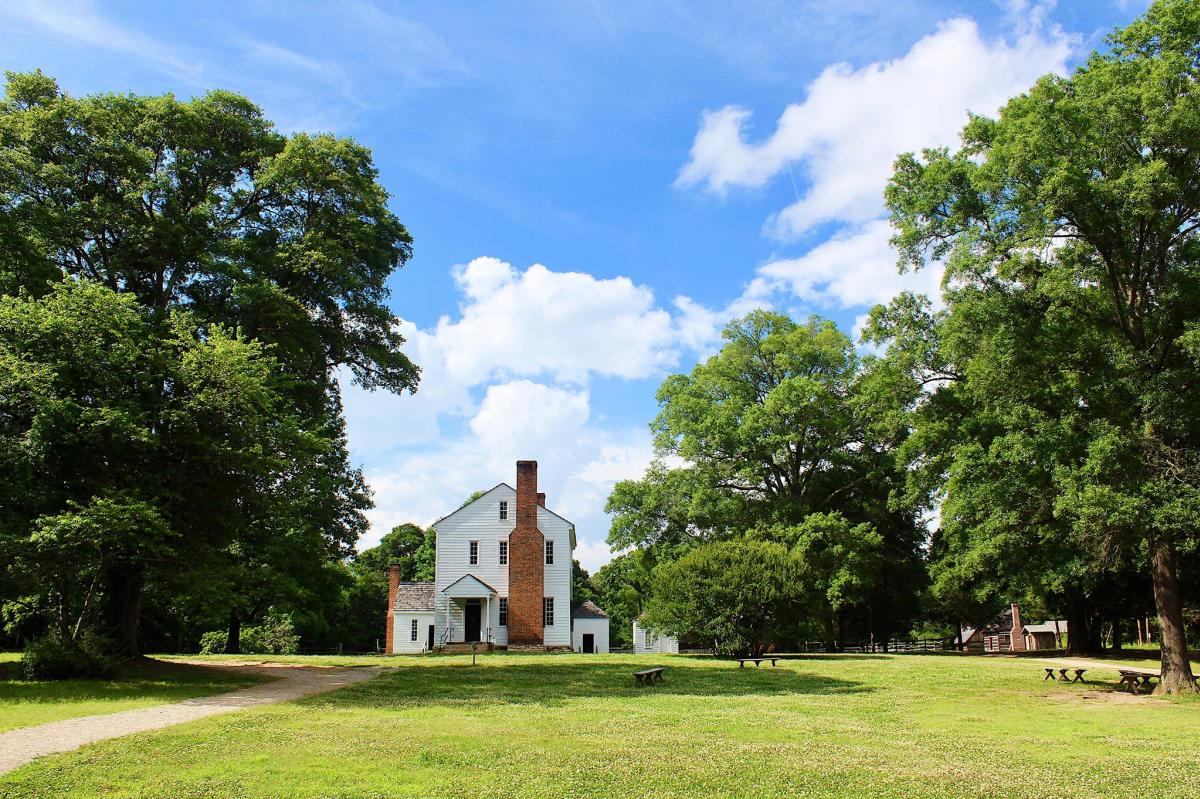 The Latta Nature Preserve is the home to multiple other amenities for incoming visitors, such as the outdoor amphitheater, discovery hall, gift shop and more! Whether you're planning a fishing trip, bringing the horse out for a stroll, or simply taking in nature, we hope to see you at the Latta Nature Preserve. Tag us in your day trips on social media @VisitLakeNorman!