Walk, bike, run, or hike! Lake Norman has all your hiking and biking needs covered, whether you're stopping in or you call the area home. Our local parks offer paved and natural trails for hikers and cyclists. We've got you covered with a guide to various parks and shops to secure the things you need to make your day in LKN one to remember!
Hiking and biking are ways to get out and enjoy what nature has to offer, but first, let's get you geared up and ready for your adventure. Visit the Spirited Cyclist located in the Rosedale Shopping Center and enjoy exceptional customer service while helping you achieve all your biking needs. The Cycle Path located in Cornelius has you covered with cycling supplies and service, as well as renting options for those not yet prepared to buy. Fleet Feet in Huntersville has the apparel and accessories you need with easy access as it's located in Birkdale Village, minutes from some of the most popular parks and trails in the area.
Jetton is a waterfront park located in Cornelius, and a great option for you and your family, featuring a 1.3-mile bike trail, a 1.5 miles hiking trail, a formal garden, and even a beach area!

Ramsey Creek Park
The natural place to be! Some of the amenities include a nature center, canoe launch access, 18 miles of hiking trails and horseback riding trails! It's also a one-stop-shop with the Carolina Raptor Center and the Historic Latta Plantation both within walking distance in Huntersville.
An eight-acre area in Cornelius featuring a custom-built, nature-themed playground, a multi-purpose field, nearly one mile of paved walkways, and almost two miles of nature trails. The McDowell Creek Greenway connects Robbins Park to Birkdale Village. The 1.5-mile trail offers a green oasis for town dwellers and excellent access to retail, office and residential areas.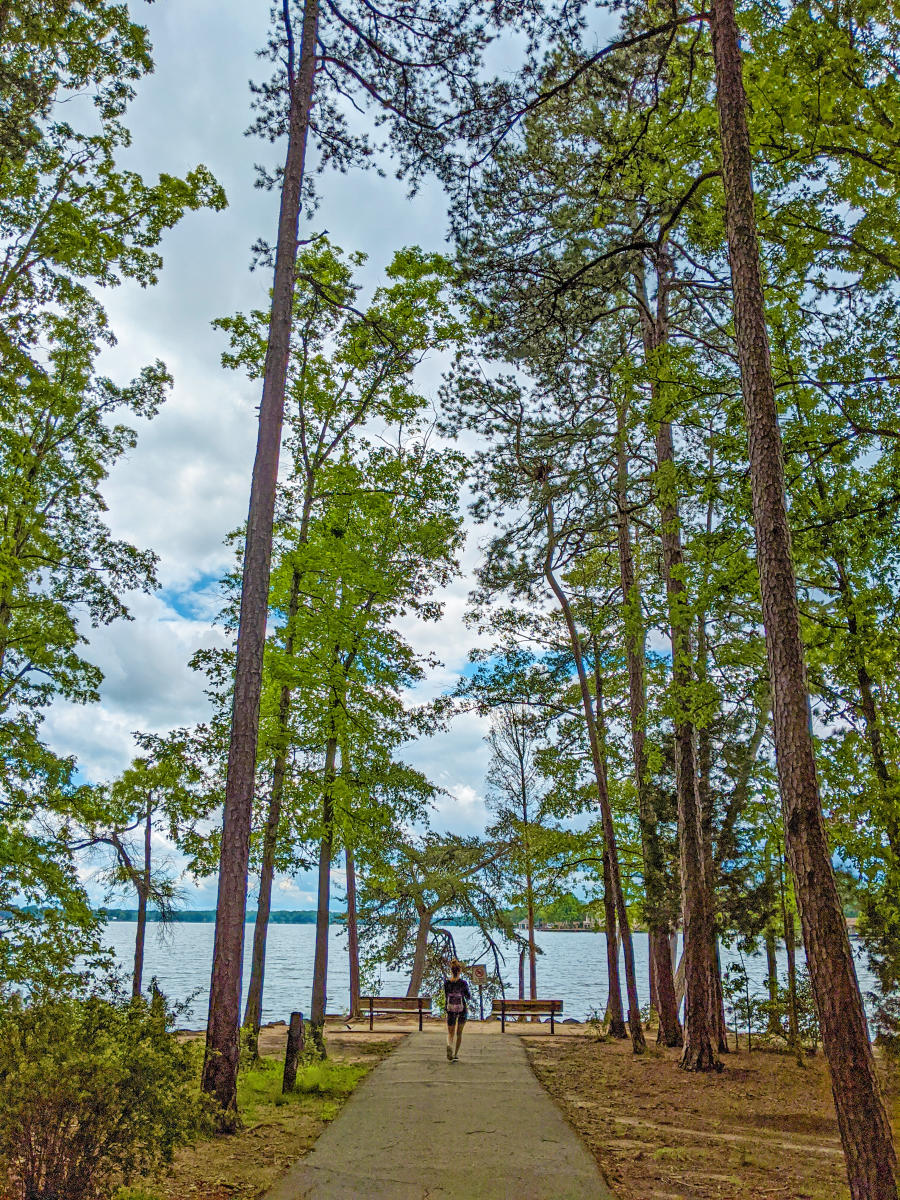 Jetton Park
Ramsey Creek is located in Cornelius, and has 1.5 miles of walking and nature trails that are perfect for you and your pets! This waterfront park also has a dog park, fishing pier, picnic shelters, a swimming beach, and more!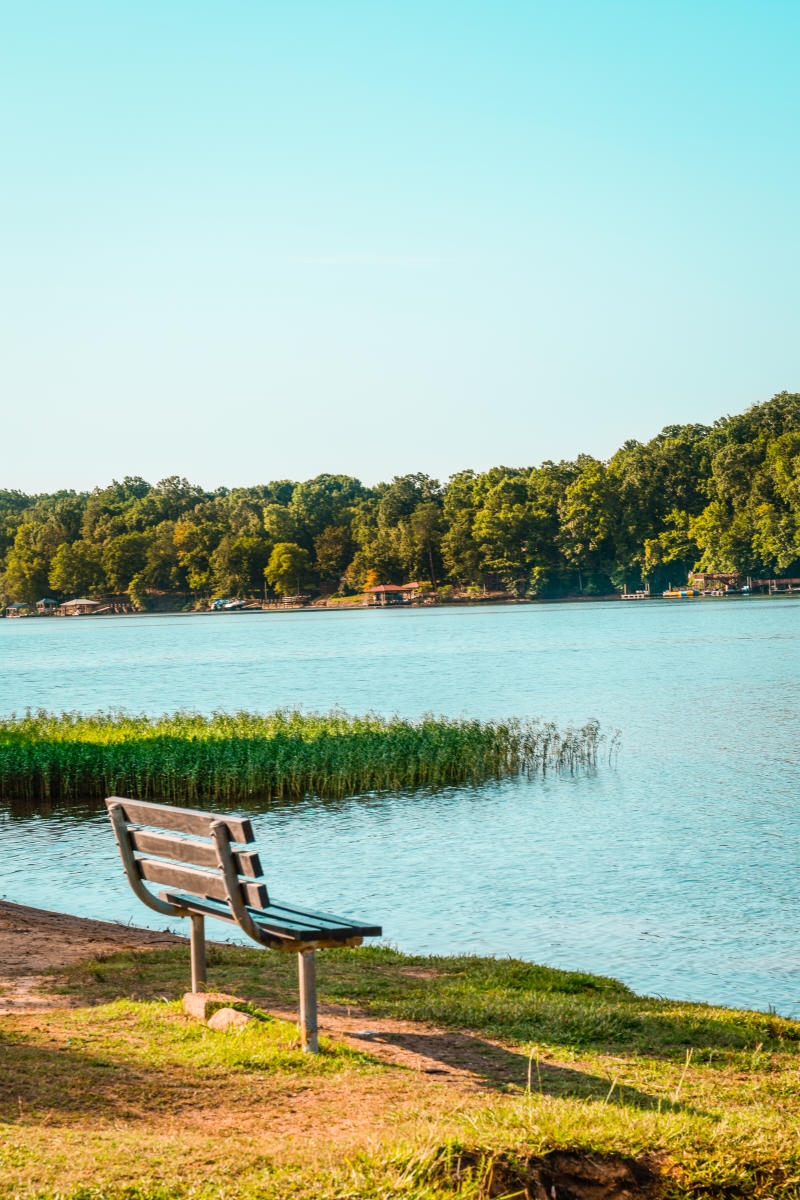 Latta Nature Preserve
Davidson Greenway is a 6-mile path that is completely paved!
The Antiquity Greenway is a .6-mile trail connecting North Zion Ave. to the South Prong Rocky River Greenway. This is a great addition to the Lake Norman area, and soon Cornelius, Davidson, and Huntersville will all be connected within the Emerald Necklace Greenway!
According to Tarheel Trailblazers, there are over 40 biking paths in the surrounding areas.
North Meck Park, located in Huntersville, has a 3.5-mile mountain bike trail which is great for beginners, intermediate riders, and families. This is a multi-use trail, so watch out for hikers!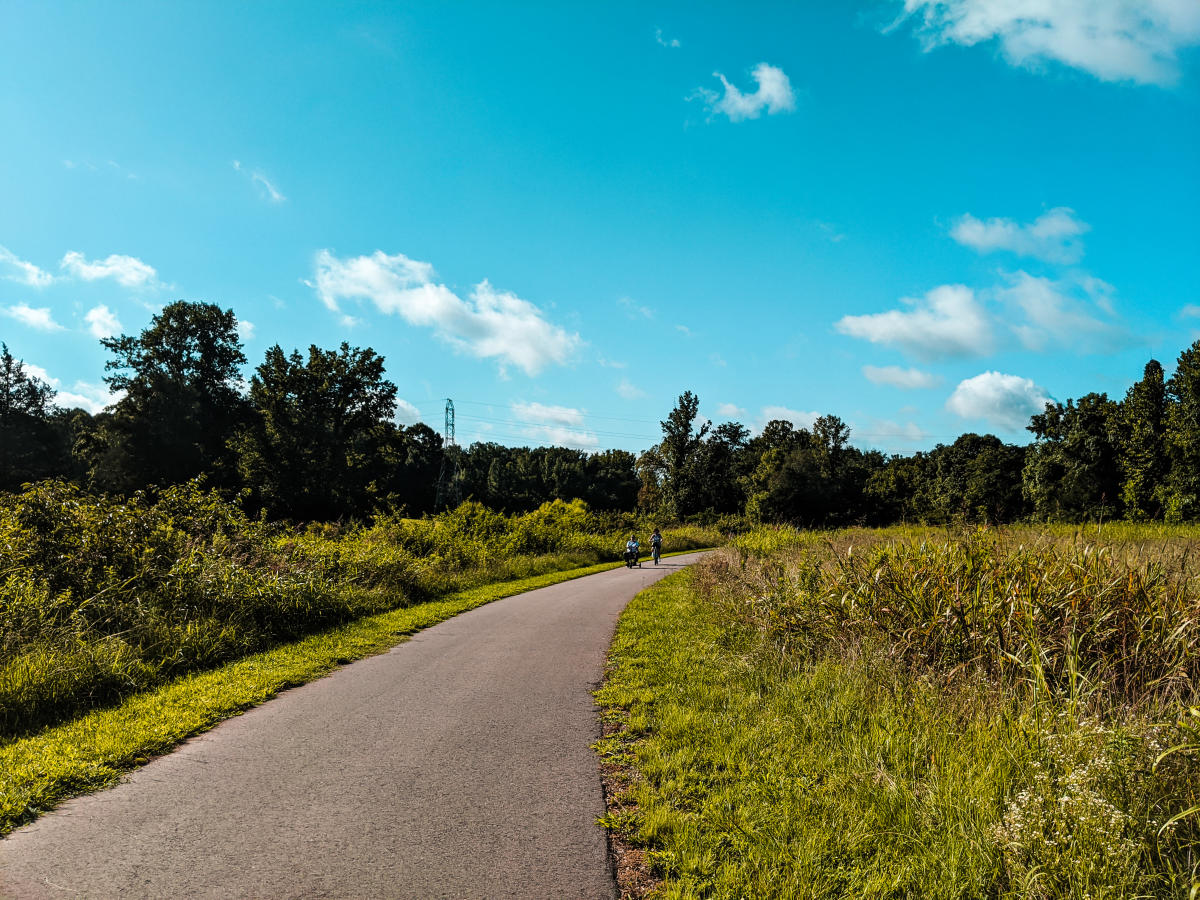 Fisher Farm Park
Lake Norman State Park is located in Troutman and offers a 30.5-mile single-track trail. The park consists of 1,941 acres and is a great spot on the northern shore of Lake Norman. (MAP)
Maps to help you get the ball rolling:
Fisher Farm Park, located in Davidson, is another great option no matter your experience level. As you pass through a peculiar rocky road, just continue straight until you stumble upon a parking lot that overlooks a field of green. From there you can walk down to a few trails to choose from. A beginner loop, three intermediate loops, and four advanced loops, the 7.7-mile trail is a great place to get some nice and quiet exercise in while soaking in endless views of greenery on either side of you.

Lake Norman State Park
f you're an avid runner or are a beginner, there are plenty of options for you! There are various 5k's and half-marathons throughout the year, including the Run for the Green held in September, the Great Pumpkin Run held at Historic Rural Hill in November, and the Huntersville Half Marathon and Holiday 5k in December. It's time to lace up your sneakers, get outside and be with nature. There's no better way to enjoy hiking and biking in Lake Norman than with a group of friends and a great view.
Whether you're new to hiking and biking or are a seasoned vet, Lake Norman has a ton to offer we are sure you will find your niche. There's so much to see and explore, so get out and satisfy your need for adventure! Don't forget to tag us on Facebook and Instagram @VisitLakeNorman!