Lake Norman has an abundance of historical sites and landmarks one can visit and learn about. Whether you're a long-time resident or planning a trip, we've put together our first historical drive checklist that will guide you to the popular historical sites the area has to offer. So buckle up, hand the phone over to your copilot, and lets hit the road!
(Estimated length of trip: 2 hours)
1. Start at the Lake Norman Visitor Center
The best start and end point is our visitor center located at 19900 West Catawba Avenue in Cornelius. We're open Monday-Friday 9am-5pm so we encourage you to stop in and say hello before you start your mini trip. We'll supply with you brochures of other popular attractions and even menus for local restaurants. 
2. Go East on West Catawba Avenue to head to Smithville Park
Smithville Park is located in Cornelius' oldest historically black community. You'll see the Rosenwald School and Union Bethel AME Zion Church. Smithville was founded in 1910 and is the largest intact historical African American community in Mecklenburg County.
Originally called Lemley by freed slaves around 1869, it was renamed Smithville in honor of Jacob L. Smith, a local landowner and cotton farmer drawn by the opening of the Cornelius Cotton Mill in 1880. Many of the men in the neighborhood worked for Smith. In 1908, Jacob Smith began to parcel out his land to black families, hoping they would create a community where families could live together.
The Smithville community created a thriving community, but not by choice. Justice is a critical piece in the Smithville narrative. By the second generation of Smithville residents, the community starts to lose its history and ends up in jeopardy of being eliminated. 
3. Continue East on Catawba Avenue and turn left on Oak Street to Oak Street Mill
Oak Street Mill was originally named the Gen Yarn Mill which opened in 1905 employing 45 people. It was opened by Joseph Benjamin Cornelius who the town later thanked and renamed the town after. In its peak years, it would end up employing more than 150 people, but ultimately ended up closing down in 1962. Today, it serves as the home for Oak Street Mill Antiques and several venues including Brick Row.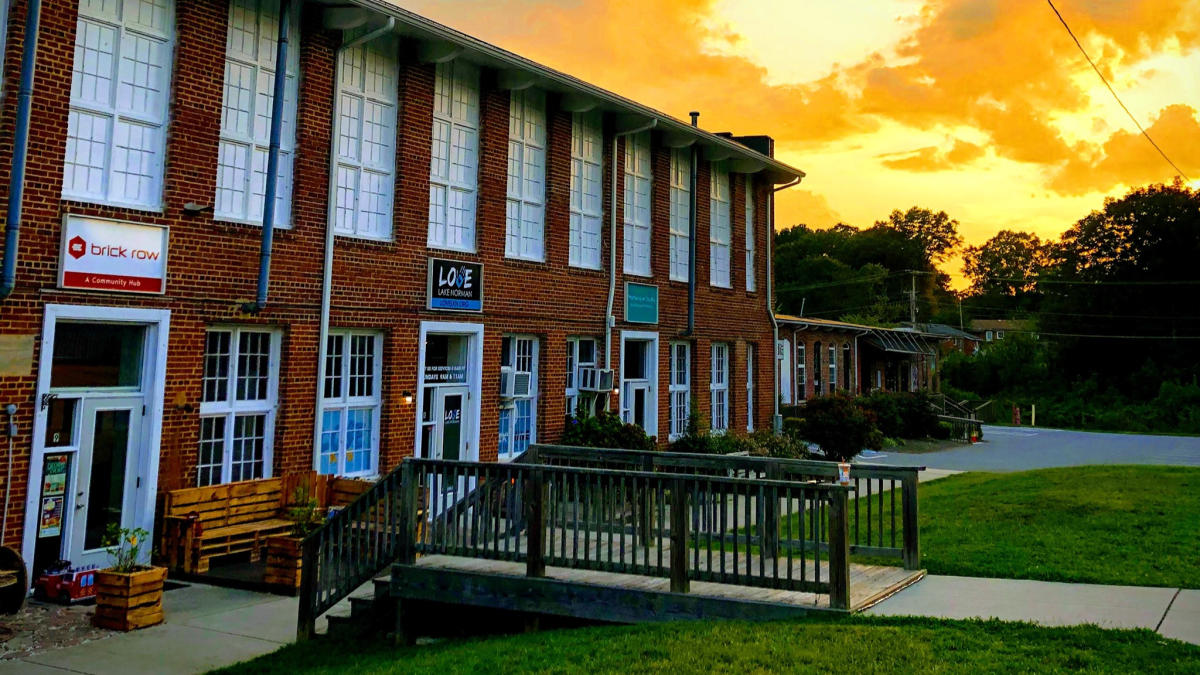 Oak Street Mill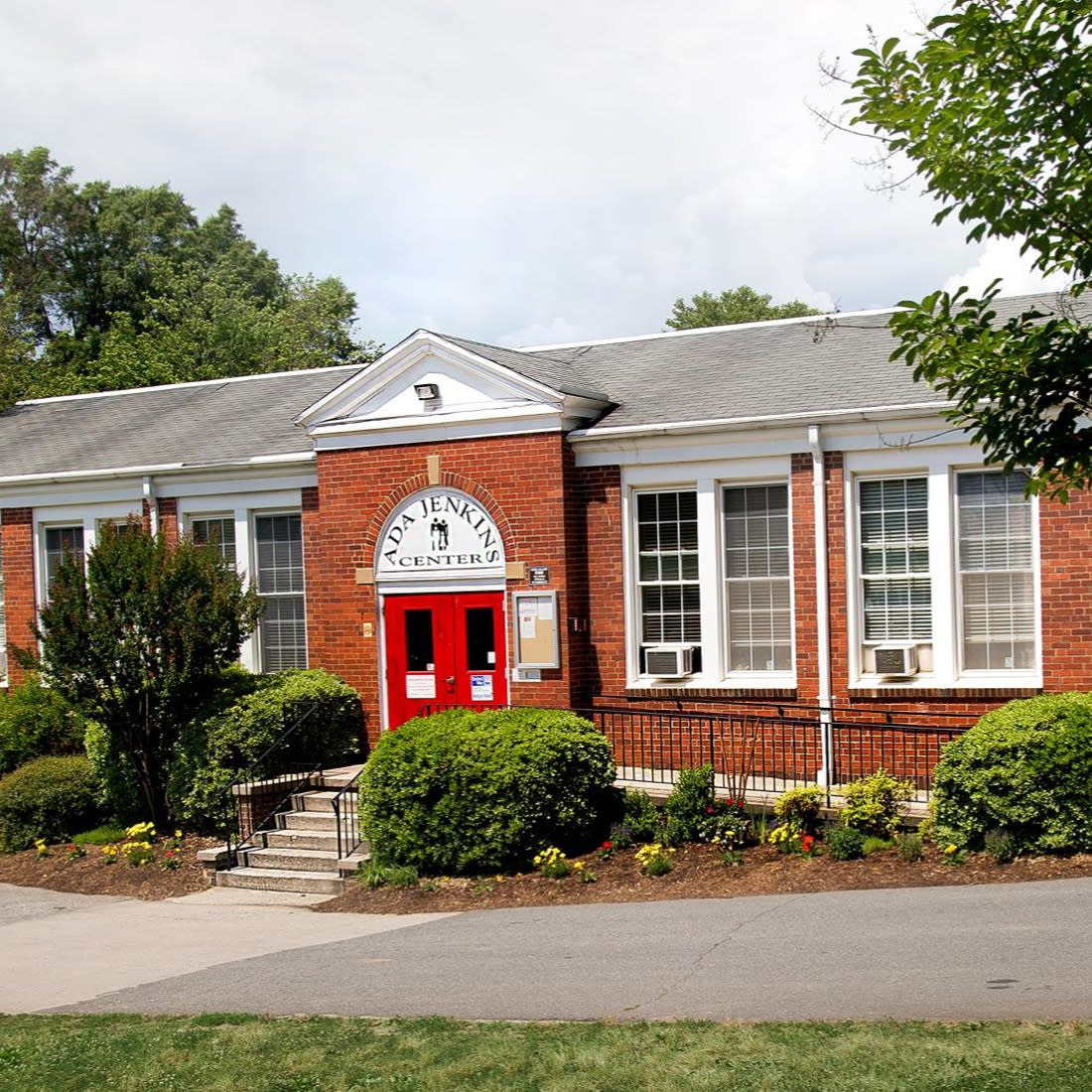 Ada Jenkins Center
4. Go West on Catawba Avenue, turn right on Church Street, then left on Pine Street
Pine Street has a variety of older homes that were built between the 1900 and 1950s. 
5. Head to the Ada Jenkins center
When the Davidson Colored School burned to the ground, a teacher named Ada Jenkins rallied the community to raise funds for a new brick schoolhouse, which opened in 1937. After Mrs. Jenkins' death, it was renamed the Ada Jenkins School and served as the educational center for black students in Davidson until integration in 1966. Today, Ada Jenkins is a not-for-profit organization helping those in poverty break the cycle and gain economic independence.
6. Go northeast on Gamble St., turn right on Sloan St., and right on Depot St. towards the Rumor Mill Market and Davidson Village Inn
Rumor Mill Market used to be the Linden Cotton Factory in the early 1890s. According to the Charlotte News, it was a "first class" manufacturing plant. Today it's home to the locally-owned antique and unique furniture shop. The Davidson Village Inn sits on what used to be the Maxwell Chambers Hotel, where travelers by train would stay overnight in the 1920s. You'll be able to see the Depot building across the street where passenger trains would stop.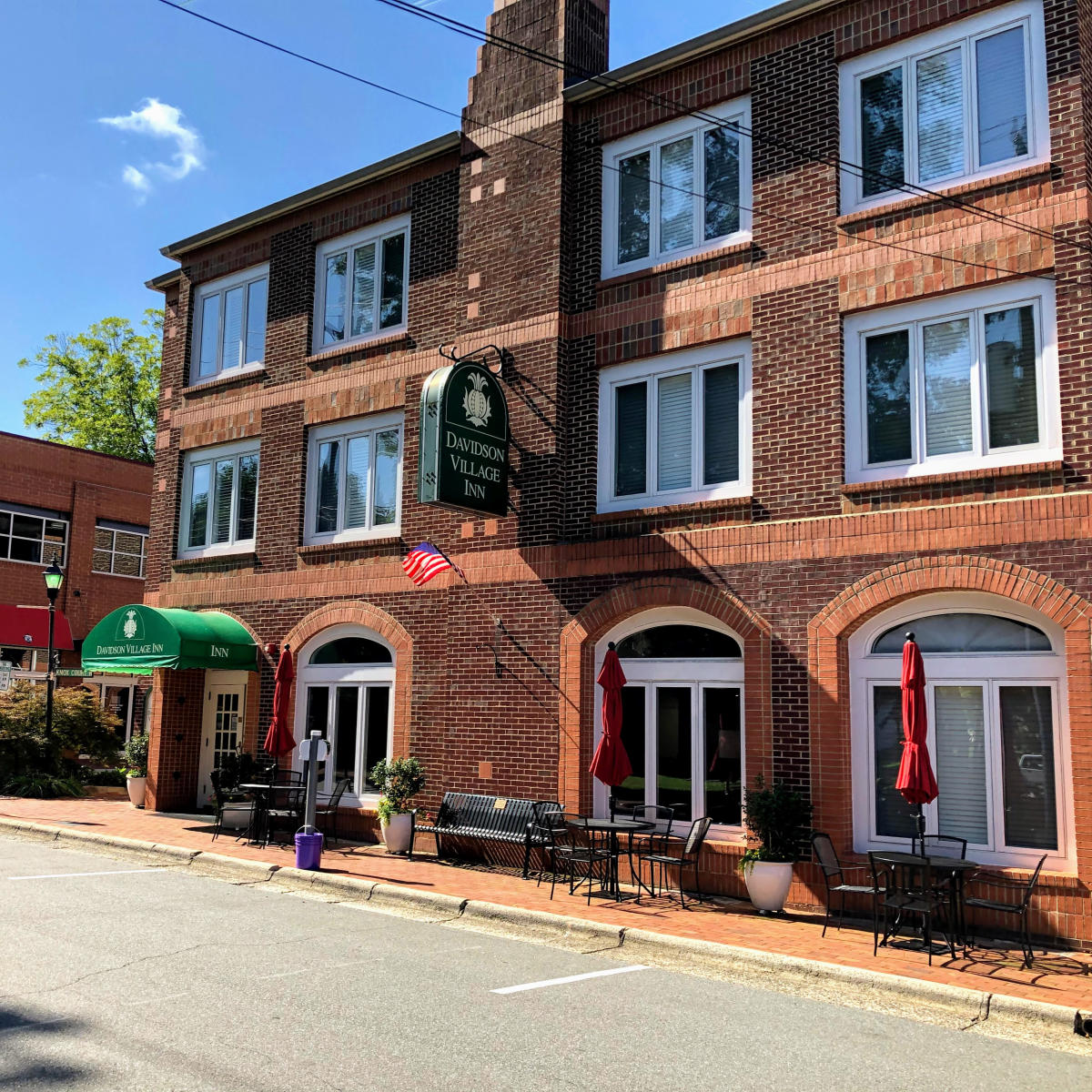 Davidson Village Inn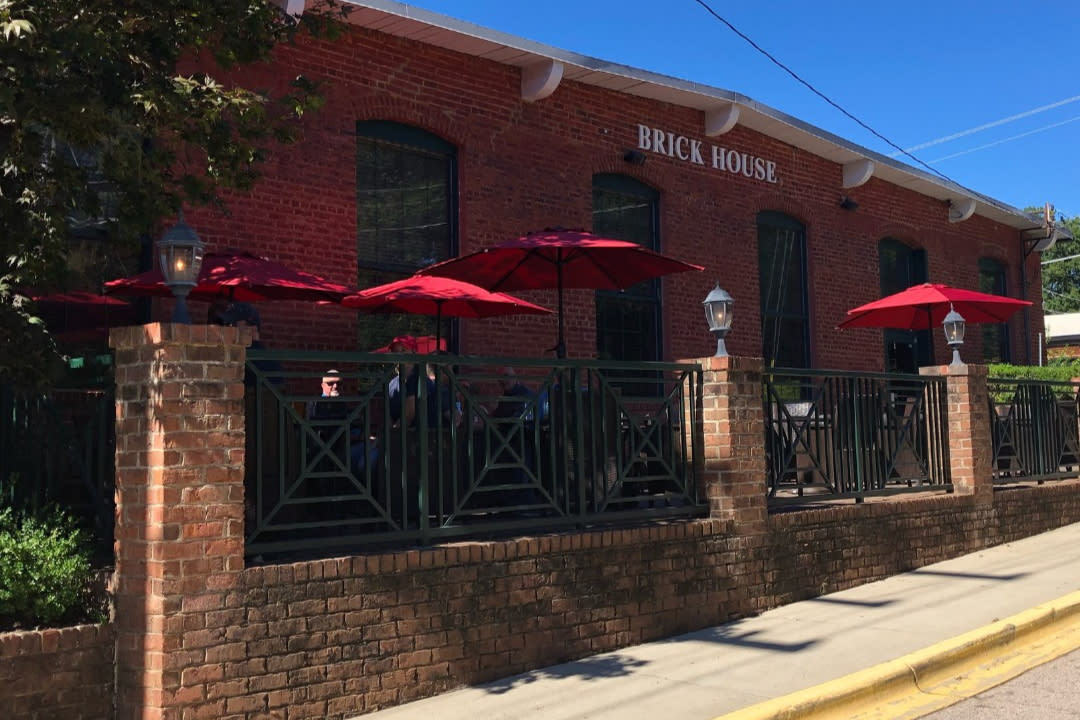 Brickhouse Tavern
7. Head east on Depot St., turn left on Jackson St., and left on Delburg St., to get to Delburg Cotton Mill
This big red brick building was a cotton mill that opened in 1903 and was named after the last syllables of "Mecklenburg" and "Iredell". It now houses the Brickhouse Tavern, so if you're feeling hungry, this is a great place to refuel!
8. Go east on Depot St. and turn right on NC-115 to arrive at the Davidson College Presbyterian Church
The original church was founded at the time by Davidson College and town in 1837. Davidson College bought the property where they built the new church which hosts a variety of major college events and concerts.
9. Go south on NC-115 towards Downtown Davidson
Downtown Davidson is filled with locally-owned restaurants and shops that stand in the same buildings that served a different purpose in the 20th century. Kindred Restaurant sits in what used to be the local pharmacy and the Village Store used to show silent films. 
10. Continue south on NC-115 and turn right on Concord Rd. towards Beaver Dam House
Beaver Dam was built in 1829 by William Lee Davidson II, son of General Davidson. It has deep ties with other historical sites like the Latta Plantation and Rural Hill, which you can learn about here.
11. Head southeast on Davidson-Concord Rd., and stay on NC-73 towards the Bradford Market
The Bradford Market, formerly the Bradford Farm and Store, originally opened in 1912 offering locally sourced food until it closed in 1958. It later reopened in 2006 where people today can purchase fresh, local produce and wellness items like essential oils and dietary specialties, and unique gifts.
The farm and store are tangible reminders of the robust cotton economy that characterized Mecklenburg County in the last half of the nineteenth century. It served as an integral part of the Ramah Community – although Bradford grew primarily cotton and corn as cash crops, he supplemented this income with several profitable side operations, providing the members of the community with a country store, a cotton gin, a blacksmith shop, and a sawmill.
12. Drive west on NC-73, turn left on Ramah Church Rd., left on NC-115, and left on Huntersville-Concord Rd to arrive at the Old Huntersville Jail
You'll see one of the area's oldest standing jails in Huntersville built in the 1930s located near Veterans Park. Used for nearly 30 years, it is now a small museum that brings people back in time.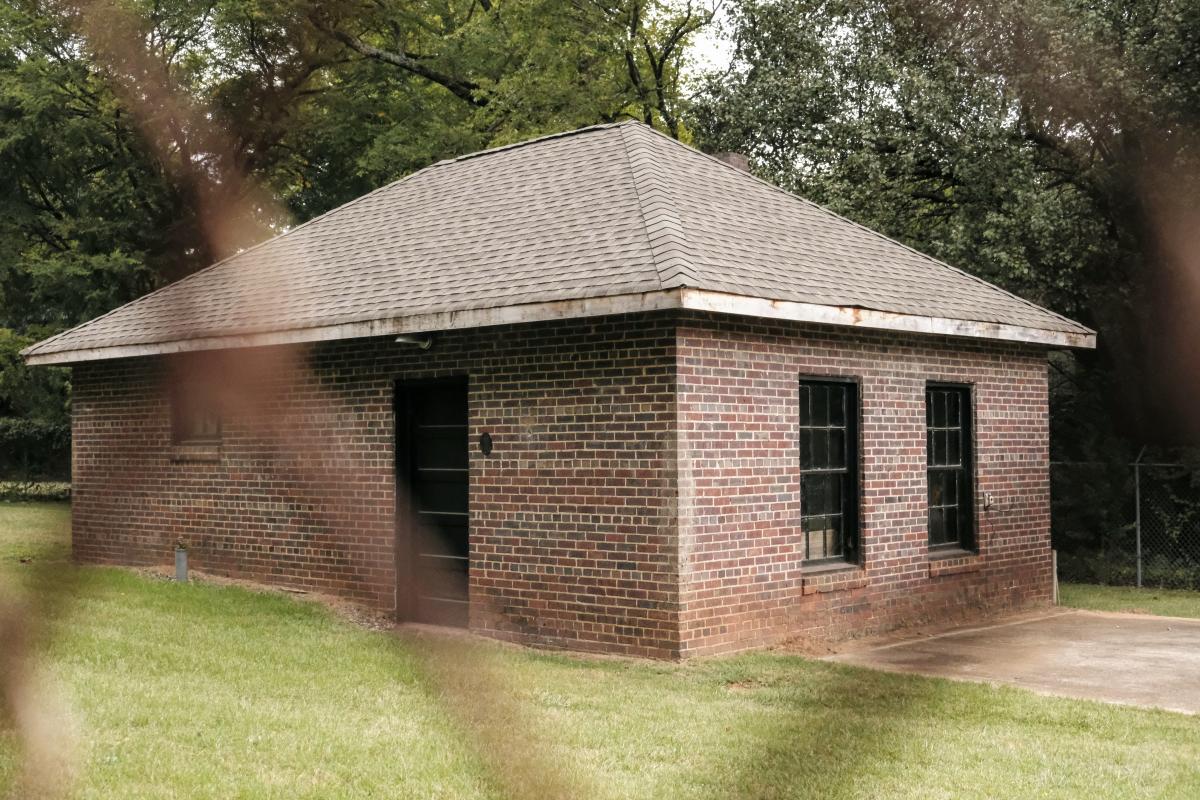 Old Huntersville Jail
13. Head west on Huntersville-Concord Rd. towards Gilead Rd to arrive at the Hugh Torance House
The Hugh Torance House & Store is North Carolina's oldest surviving store and one of Mecklenburg County's few standing 18th-century structures, which during it's peak years would sit on over 3,000 acres of land. The home was built in 1779 by Hugh and Isabella Torrance. Their son James ran a store in the home from 1805 until 1825. James would go on to marry Mary Latta, daughter of James Latta.
This property is now dedicated to sharing the history of the site through the mission and vision of HEARTS, connecting the Store with Cedar Grove, the 1831 Greek Revival home of James Torrance.
14. Head southeast on Gilead Rd, right on McCoy Rd., right on Hambright Rd., left on Beatties Ford Rd., and right on Sample Rd. to see the Latta Nature Preserve
First opened in 1981, the Latta Nature Preserve spans across a peninsula into Mountain Island Lake with a wide variety of vegetation and wildlife. It was originally a cotton plantation used by Mr. James Latta in the 1800s, but now the preserve has grown to protect various natural communities including the Beatties Ford Basic Forest natural heritage site. You can stop here to enjoy the 16 miles of trails available, scenic views, the Carolina Raptor Center, and the Quest center. Check out our blog for a guide to the preserve's trails and amenities.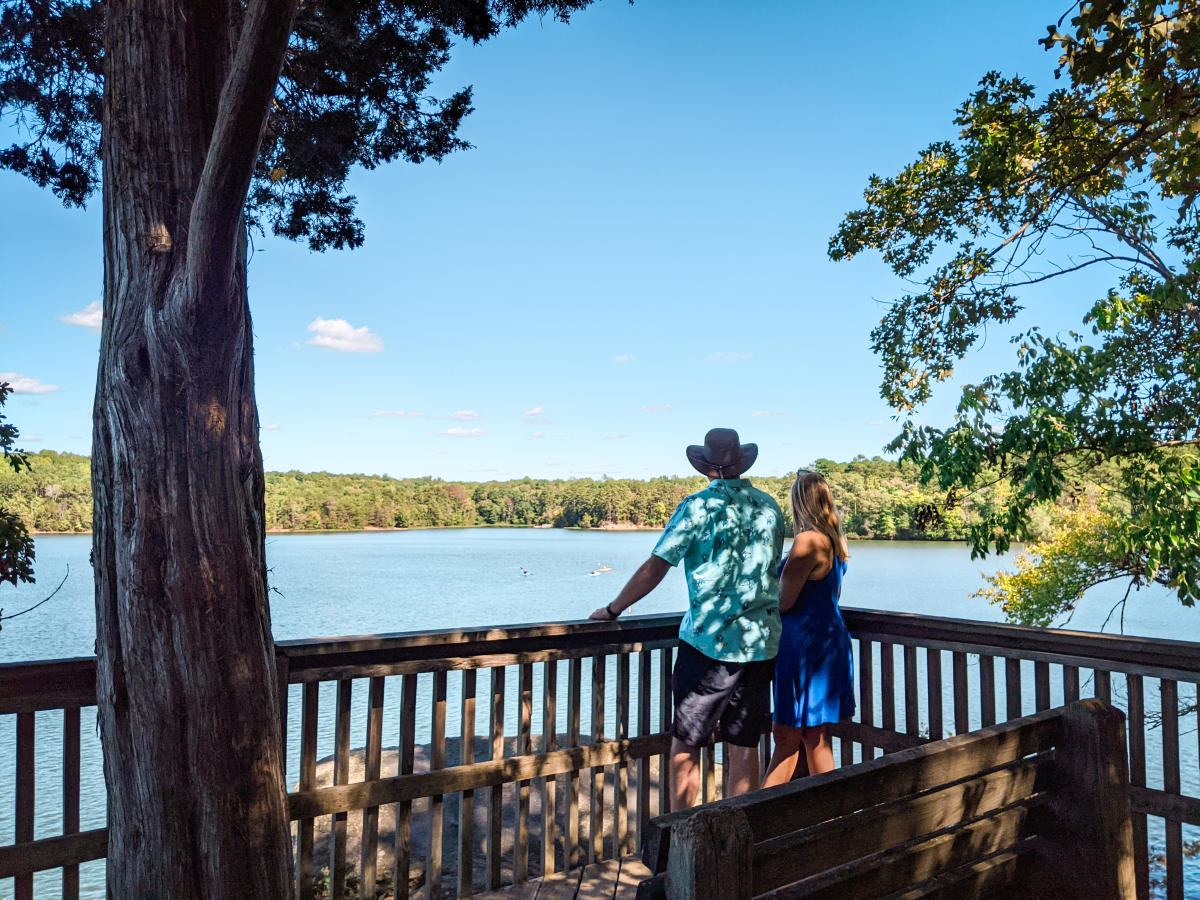 Latta Nature Preserve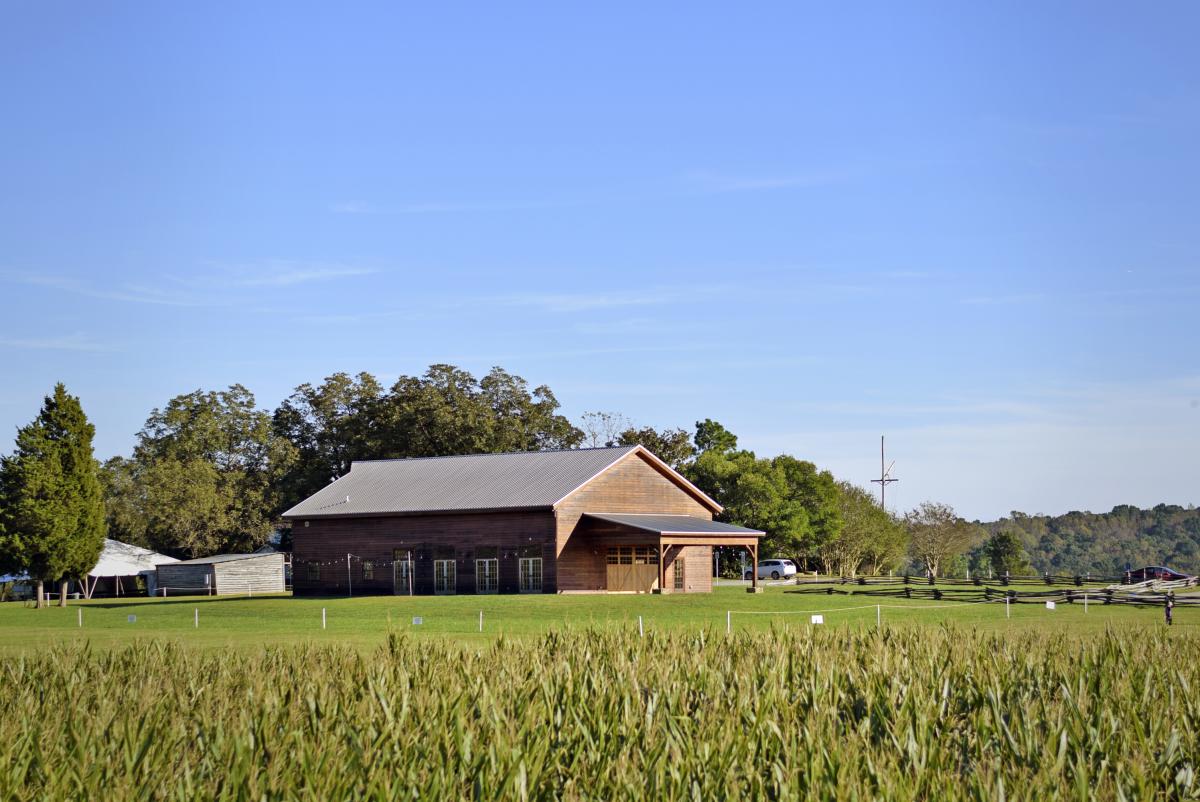 Rural Hill
15. Go east on Sample Rd., turn left on Beatties Ford Rd., and stay left on Neck Rd., until you get to Rural Hill
This historic homestead was founded by Major John Davidson and his wife Violet in 1765. He signed the infamous Mecklenburg County Declaration of Independence on May 20, 1775. Rural Hill is now home to various popular annual events including the Loch Norman Highland Games.
After you've had a chance to walk around the Rural Hill property, you might want to take a moment to sit back and learn more about the history of Lake Norman. We've put together an entire series of blogs to help you gain insights into the history of the area and fun facts that even locals might not know. We hope you enjoyed taking this historical drive around the area. If you did, let us know in the comments below and don't forget to tag us in your adventures on social media @VisitLakeNorman!