If you haven't been able to tell, craft beer has seen a rise in popularity around the Lake Norman area. Cornelius is home to four breweries, all of which provide a unique atmosphere. Built on the belief that every person and beer has a story to tell, D9 Brewing has been seeking to inspire communities and promote the art of craft beer since 2014. Thanks to the founder of D9 Brewing Co., we were able to virtually sit down for a virtual 'Q and brew'!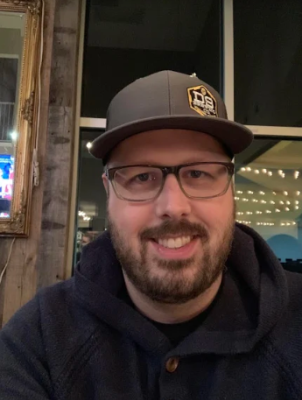 Founder of D9 Brewing Co., Andrew Durstewitz
Q: Does your brewery/beer have any connection to the local area? If so, what?
The lake-area is where we all live so we wanted our brewery to be an extension of our backyard. We really love how beer brings people and communities together. That really is our purpose; to brew outstanding beer that unites the community. We love the neighborhood component of making original, quality beer, and that started with brew sessions in our garages.  Our family, friends, friends with kids, other home brewers; they all came together with beer as the common connection.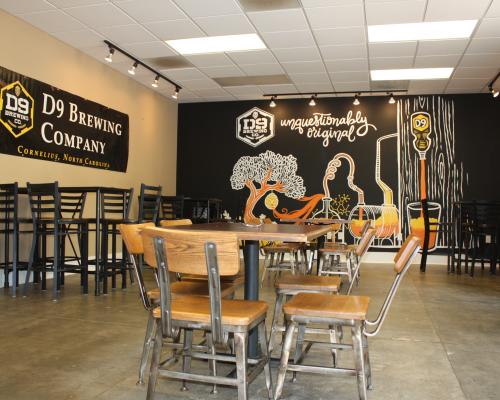 Q: Which beer is your favorite and why?
Systema Natvrae Lavender & Acai from 2019. It was such an incredible/rich pairing of flavors and had a surprisingly visual appeal.
Q: Which beer is your best seller and why do you think that is?
By far our Swell Rider, tangerine ale is our most popular. Swell Rider is made to be enjoyed relentlessly throughout the day. It's our taproom favorite with notes of tangerine, pineapple, mango and stone fruit hops. We sold out twice during the shelter in place order when we were only offering pick-up, curbside, and delivery.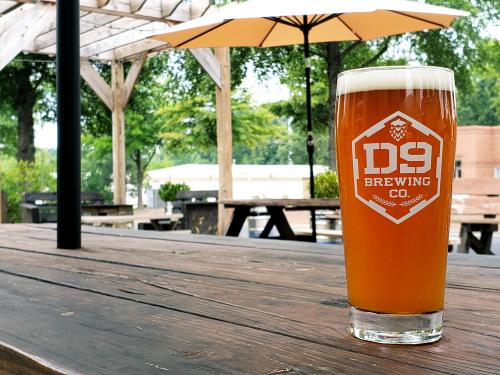 Q: What is something that sets your brewery apart from other breweries?
We are Unquestionably Original when it comes to both our products and our services. It's a motto that we've lived by at the brewery since day one. We use retail experiences to connect visitors with our brand for the purpose of driving distribution and customer beer selections outside of the taproom. The best part of our job is creating experiences that are unique to the community. We love seeing everyone engaging with our brand at home, in our taproom, on the lake, and wherever they can take their cans.
Q: How do you decide on new beer flavors?
We always try to pair something you know with something you don't know when it comes to our beer flavors. We always look for natural ingredients when dreaming up new flavor profiles. That is where the excitement and creativity begin for our brew masters. Authenticity is the backbone of everything we do.
Q: How has COVID-19 affected your brewery and what's something you've learned from it?
We have learned a lot during COVID-19 and similar to other Charlotte breweries because we had to find new innovative ways to pivot our business model. We immediately transformed our taproom into a grab and go bottle shop experience. We also offered same day pickup, curbside, "brewber" delivery AND neighborhood beer pickup events.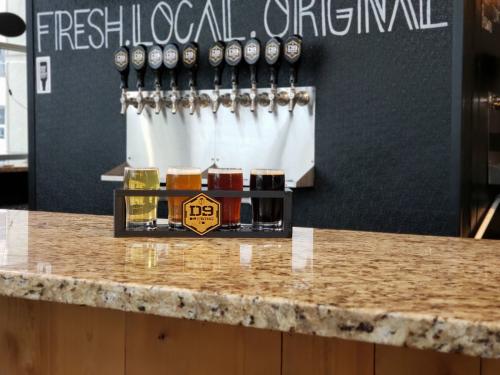 "Definitely my go-two brewery in the Lake Norman area. Indoor and outdoor seating - great place to go year around. My husband and I have been going here since we were dating and continue to go back whether it's to sit around and hang out or get some beers to go!" - Avery
Let us know if you've enjoyed our 'Q and Brew' series so far by commenting below! We've got a lot of great brewery content coming soon so stay tuned to our blog to stay in the know. When you get to experience D9 Brewing, we encourage you to tag us social media @VisitLakeNorman!