Cornelius is a town filled with beautiful lakefront parks, family fun activities, and our favorite -- great places to eat. It's hard to pass up a good ole' meal especially if it's had at one of these great locations! We have highlighted some of the most authentic and historic restaurants in Cornelius and we want you to give them a try!
Galway Hooker Irish Pub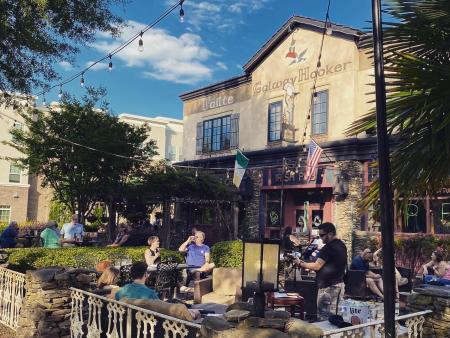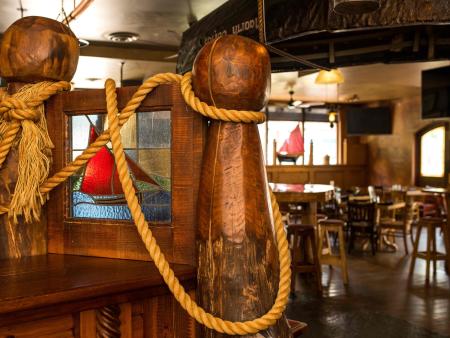 "This place is absolutely amazing and we highly recommend it, the food and service are great. Live entertainment is great." - Eileen
This unique Irish Pub has one big story to tell. Galway Hooker was originally an Irish Pub located and constructed in Ireland but it's fate lied in a thriving town with close proximity to the largest man-made body of water in North Carolina (we're talking about the one and only, Lake Norman). The restaurant's destiny became a reality when the building was taken apart in Ireland and transported, bit by bit, to the restaurant's new home in the town of Cornelius, North Carolina. Thank goodness for that! Rich in authenticity, history and origin is a big part of Galway Hooker's vibe. For example, the stone floors, which set a foundation for your dining experience, are from the Cliffs of Moher and the fishing village of Liscannor. If you head to Galway Hooker soon (we think you should), you will have a delightful experience filled with unique drinks, traditional Irish favorites, and fresh, locally grown food!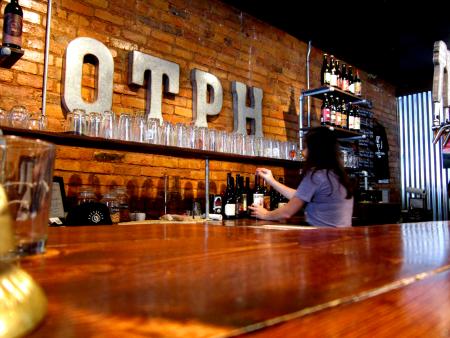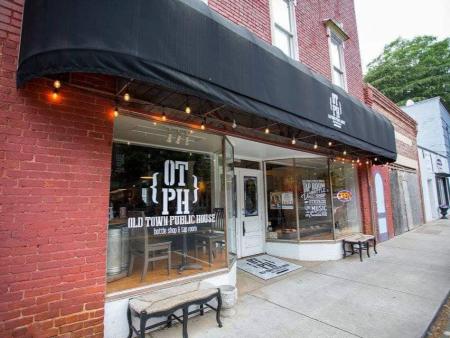 "OTPH is the coolest most authentic place in LKN. A true community vibe that welcomes the young and old. From jam bands to classic rock to jazz and indie, OTPH is original, hip and welcoming." - Kelly
If you are fond of a place that makes you feel like one with the community, Old Town Public House is the spot for you! Sitting in Downtown Cornelius, you will adore Old Town Public House's beautiful taproom, beer sippin', coffee drinkin', live music filled space. The building itself used to look a lot different than it does now. The back of the building was covered in vines, windows needed to be replaced, the basement needed some additional work as well. All of which were spiffied up to present what is now, a crowd favorite, Old Town Public House!
 
"Great eats and sips. Sweet space and cool concept of regular menu and food trucks" - Nic
Do you like beer or wine? What about live music? If not either of these, I know you like some great food! Boatyard Lake Norman is the hotspot for all of these things. With indoor seating and an outdoor patio area, this restaurant can accommodate a large amount of people. Boatyard LKN used to be the location of the historic Anchorage Marine Boatyard which served as one of the first gateways to Lake Norman. The history of this building is kept alive through keeping and renovating the original structure. The huge farm sink under the beer taps was re-purposed and the mirror that hangs behind the bar was in one of the first bars in America. Authenticity runs deep here and so does community. So, get on over there and enjoy some tasty food, groovy music, and boatyard history! 
If you head to any of these restaurants, we want to see! As always, tag us in your photos on social media @visitlakenorman!