As cooler weather approaches, fall marks the return of some of our favorite events & festivals that you don't want to miss. From getting lost in one of the largest mazes in the Southeast to local fall festivals and the Carolina Renaissance Festival. This season brings some of the best signature events to the area so mark your calendars to be in the area for the next few months!
---
Amazing Maize Maze
Starting Sept 17th through Nov 5th | Rural Hill
Get lost in 7-acres of corn making it one of the largest mazes in the Southeast! After you've successfully completed the maze, be sure to make time to take a hayride around the property. Pick a pumpkin, take a photo, and enjoy a cold beer from a local brewery! We recommend you bring plenty of water so you're on your A-game. If you'd like to take the maze to the next level, give it a go at night (flashlights are provided).
Carolina Renaissance Festival
Starting October 1st | 16445 Poplar Tent Road​
The 16th-century themed festival is one of the most popular events every fall. Weekends in October and November are jam packed with performances that will keep attendees of all ages entertained and eager to come back.

Jousting knight in action
Enjoy an autumn stroll through the Village of Fairhaven where history comes alive with non-stop interactive entertainments. The open air Artisan Market is filled with arts and crafts, games and rides, jousting knights on horseback, mermaids, fairies, dragons and more. Come hungry so you have room to down a turkey leg or a broccoli and cheese bread bowl - only two of the many items you can get at the village. 
Annual All-American Dog Show
October 1st | Robbins Park
Celebrating 22 years, the All-American Dog Show returns to Robbins Park. Bring your furry best friend out for a great day of contest, pet-related vendors and treats, and much more! Early-bird registration is just $8 for entry into three contests while day-of will be $13 for two contests. 

Furry friends playing together
Asian Festival and Dragon Boat Race
October 8th | Ramsey Creek Park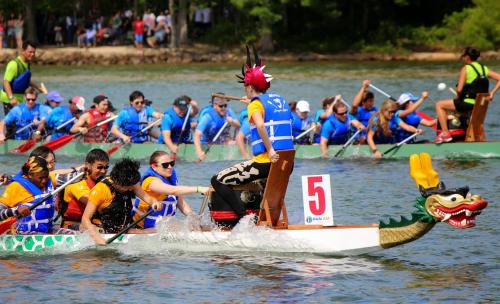 Dragon Boat racing
The Annual Charlotte Asian Festival is an annual family-oriented event celebrating Asian cultures, diversity, ethnicity, roots and history.  An important part of the Chinese traditional calendar, dragon boat racing originated over 2,300 years ago on the life-sustaining rivers of southern China. The Charlotte race is an open competition to anyone 15 years of age or older. Pro tip: the North Pointe Executive Park will have free parking and free shuttle rides to and from Ramsey Creek Park.
Laketoberfest Music & Brew Festival
October 15th | Bailey Road Park
Come out for the 10th annual celebration from 4-9pm on Saturday, October 15th. Featuring live music, over a dozen local craft breweries, NC wine & cider, and a plethora of food trucks. Not to mention, the little ones can play in the Kids Zone! If you're looking for a budget-friendly event, this is the one...admission, parking, and shuttle service are all free!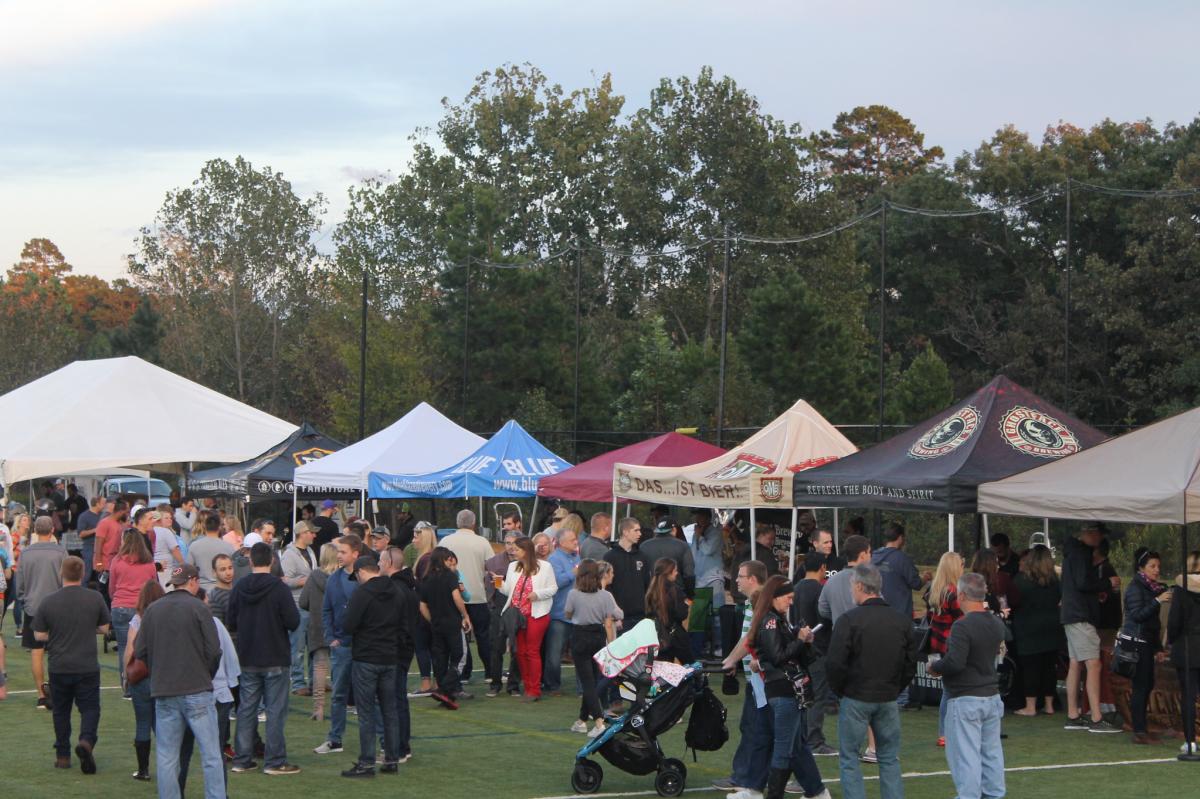 Laketoberfest
Old Town Revival
November 5th | Kenton Place
Old Town Revival makes it highly anticipated return to Cornelius! Taking place at Kenton Place, you can enjoy a BMX stunt show, live music, and even a pumpkin patch sponsored by the local Boy Scouts program. Whether you're a car fanatic or not, this is a great event to catch some of the finest custom-built and vintage motorcycles, cars, and trucks around the area.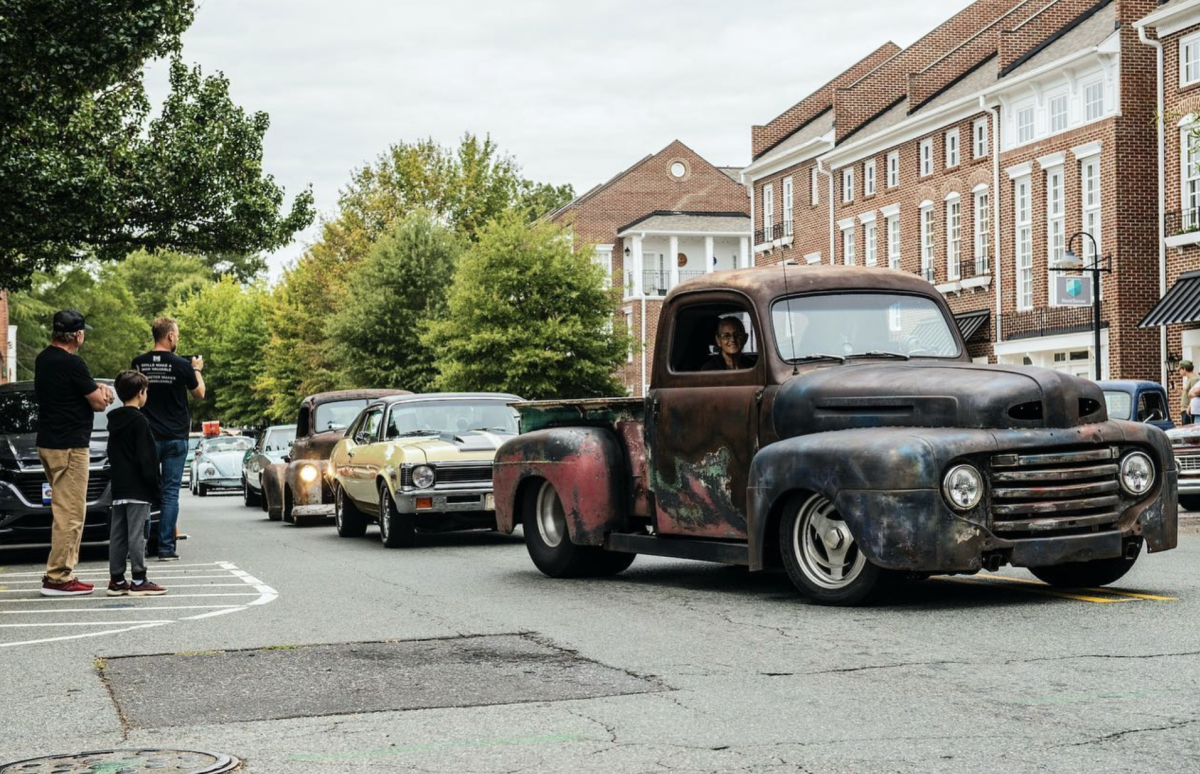 Old Town Revival
Rural Hill Sheepdog Trials
November 12th-13th | Rural Hill
Celebrating 24 years, the area's best known dog event is back and better than ever. This two-day event is a great place to bring your squad and furry friends to enjoy a day full of fun. National Border Collie Shepherding Championships will be taking place in addition to Carolina Dock Dogs and Canine Agility Club Competitions. 
AmeriCarna LIVE Car Show
November 26th | 800 Beaty Street Davidson
Looking for an event where 100% of the proceeds go to a great cause? Or an event where you get to see hot rods? We've got you covered! AmeriCarna benefits "Evernham Family - Racing for a Reason Foundation" and go to support the IGNITE community centers operated by the Autism Society of North Carolina. Spectator tickets are only $5 and any kids under 6 enter for free. If you'd like to enter your hot rod into the event, all you pay is $25! 

People walking among hot rods
Lake Norman is a great place for family and friends to come together. As always, don't forget to share your experience and tag us in your posts on socials @VisitLakeNorman. You never know when we might feature you on our page!