Looking to get away from home for a bit or planning a getaway to Lake Norman? Well lucky for you, the area has a lot to offer in terms of family entertainment while practicing social distancing. From mini golf and axe throwing to historic sites and paddle boarding, we have highlighted some favorites to make deciding on a family activity a little bit easier for you!
Aloha Paddle Sports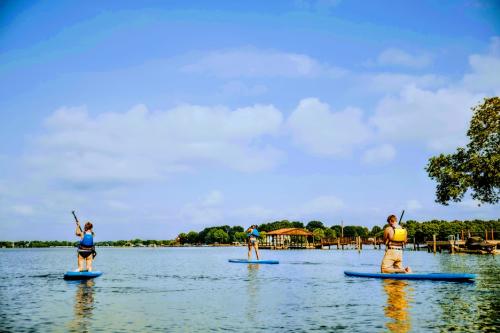 Paddleboarding is for the family who enjoys athletic activities, or loves to get out on the water. It's a splash of fun! You don't need training or experience to enjoy it, and the water on the lake is calm and refreshing. So grab your bathing suit, sunscreen, and head out for a day on the lake. If you're new to paddleboarding, they'll provide you with a tutorial that will help you feel comfortable in no time.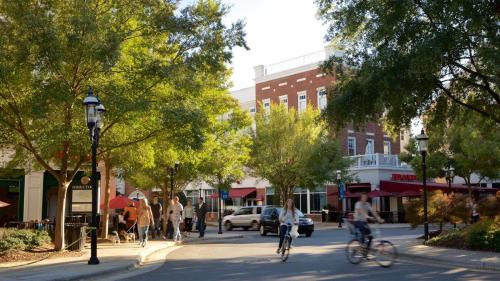 Birkdale Village is essentially an outdoor mall, so it is perfect for those who love window shopping. Shop until you drop and when you're hungry sit down at one of their restaurants, and get an ice cream cone at Kilwins. There's plenty of big brand shops and local boutiques to choose from if you're in the market for a special gift or a treat for yourself.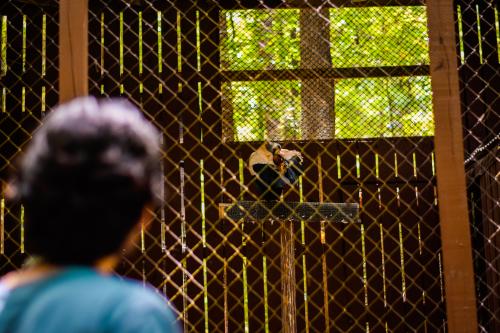 Eagles, falcons, ospreys, owls, hawks and vultures are among the birds of prey at the Carolina Raptor Center located within the Latta Nature Preserve. The Raptor Center is dedicated to the rehabilitation, research, and conservation of these birds as well as educating the public about raptors. A self guided tour on the Raptor Trail takes you to the outdoor aviaries, which host over 30 different species of live birds of prey! What is better than some nature walking and bird watching with the family?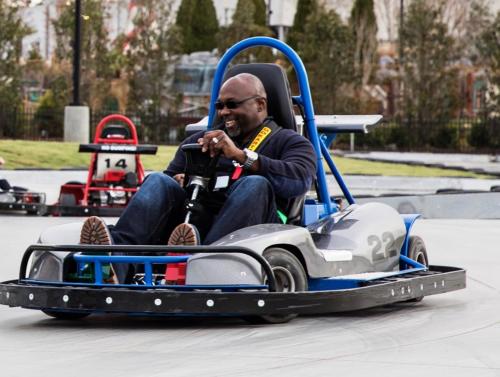 For the family who seeks the adrenaline rush, Frankie's of Charlotte has got you covered. Due to COVID, their arcade area is closed to the public, but they've got 3 go kart tracks, 54 holes of mini golf (3 courses), laser tag, and bowling that you can enjoy. They're taking proper cleaning procedures to ensure everyone is staying safe while having fun. If you need a quick bite to refuel, their cafe offers a wide range of chef-created options including pizza, wings, salads, burgers, sandwiches, and more! 
Historic Latta Plantation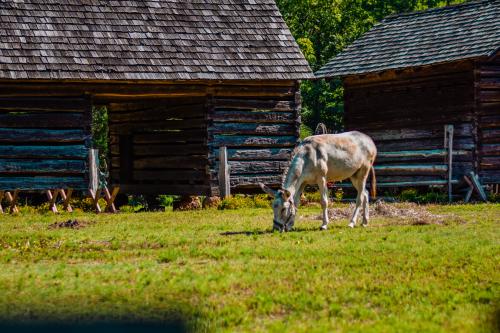 The Historic Latta Plantation, circa 1800, is the last remaining Catawba River plantation open to the public. The 62-acre farm of James Latta, a Scot-Irish merchant, is on the National Register of Historic Sites and consists of the original home and smokehouse, enhanced by eleven other outbuildings, as well as fields, farm animals, and gardens that all can enjoy! Home tours are available as well as just walking around the grounds if you want to pet any of the farm animals.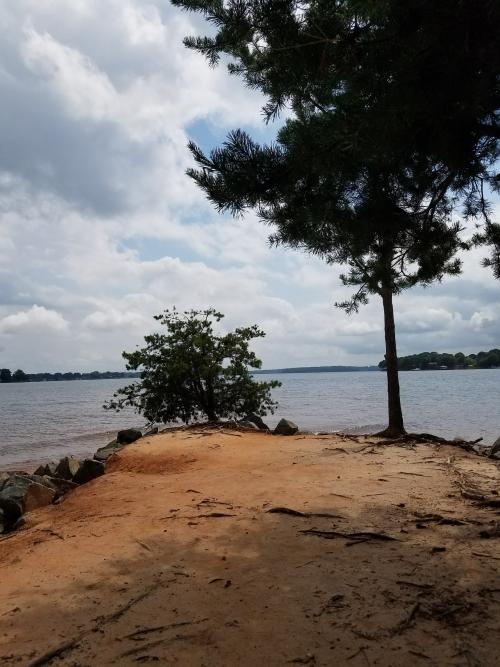 Jetton Park is a 104-acre lakefront park offers opportunities for the entire family! Pack a cooler and enjoy lunch at one of their picnic sites, get active on the tennis courts, walk their 1.5 mile loop, and soak up the sun on the sunning beach (no swimming). It is encouraged to continue social distancing while enjoying the beautiful park.
For relaxing and fun entertainment, the 18-hole Lake Norman Miniature Golf is the perfect outing for families and friends. The course is designed so that the first 5 and last 4 holes are linked in a way that make them wheel chair accessible (ADA). Golf clubs and balls are sanitized after each use and their outdoor seating area has been modified to allow for social distancing. But that's not all you can do here, they also have axe throwing, laser maze, rock climbing wall, and snow cones!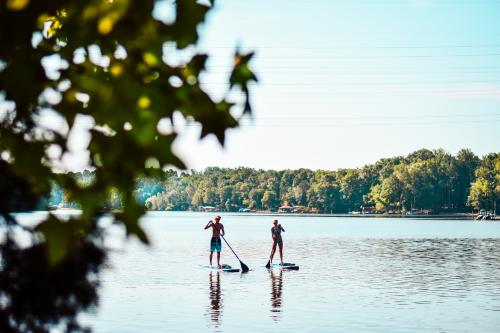 Providing an escape from the bustling sounds of civilization, the Latta Nature Preserve offers over 16 miles of hiking and biking trails and an area to launch a paddleboard or kayak onto the lake. They've got fishing spots all around too if you want to sit back and enjoy the serenity of the lake. Their trails offer great views of the lake and makes you really feel like you're one with nature. Sometimes all we need is a little nature therapy to ease the mind from everyday stress, so we hope you give the preserve a visit! 
Out of Time Escape
Out of Time Escape is an interactive, real life adventure game for everyone to experience! You and your group are locked in a themed room and have to navigate by using the elements of the room to solve a series of puzzles, find clues, and escape the room within the 60 minute time limit. You can bring up to groups of 8 people to try and escape making this a great activity for you and your family! They make sure to follow cleaning procedures, sanitizing rooms between uses and are a Count on Me NC business.
If you and your family dive into any of these activities, let us know by tagging us in your pictures on social media @VisitLakeNorman! These are just a few of many other activities for families to enjoy, so we encourage you to browse our Family Fun page or sign up for our newsletter to stay in the know of all the happenings in the area.