Golfing has been around for decades now. Whether you're watching the incredible scenery at Augusta National or playing in your own backyard, there's so many places to enjoy the game. North Carolina has a rich history when it comes to golf. Home of Pinehurst #2 and Quail Hollow, the state has hosted multiple PGA majors and features all kinds of scenic golf courses that can leave lasting memories. Lake Norman is home to multiple different public and private golf course options. Whether you're looking to become a member, or just have a casual round, there's plenty of options for you. Presented below are some of the courses that call beautiful Lake Norman home.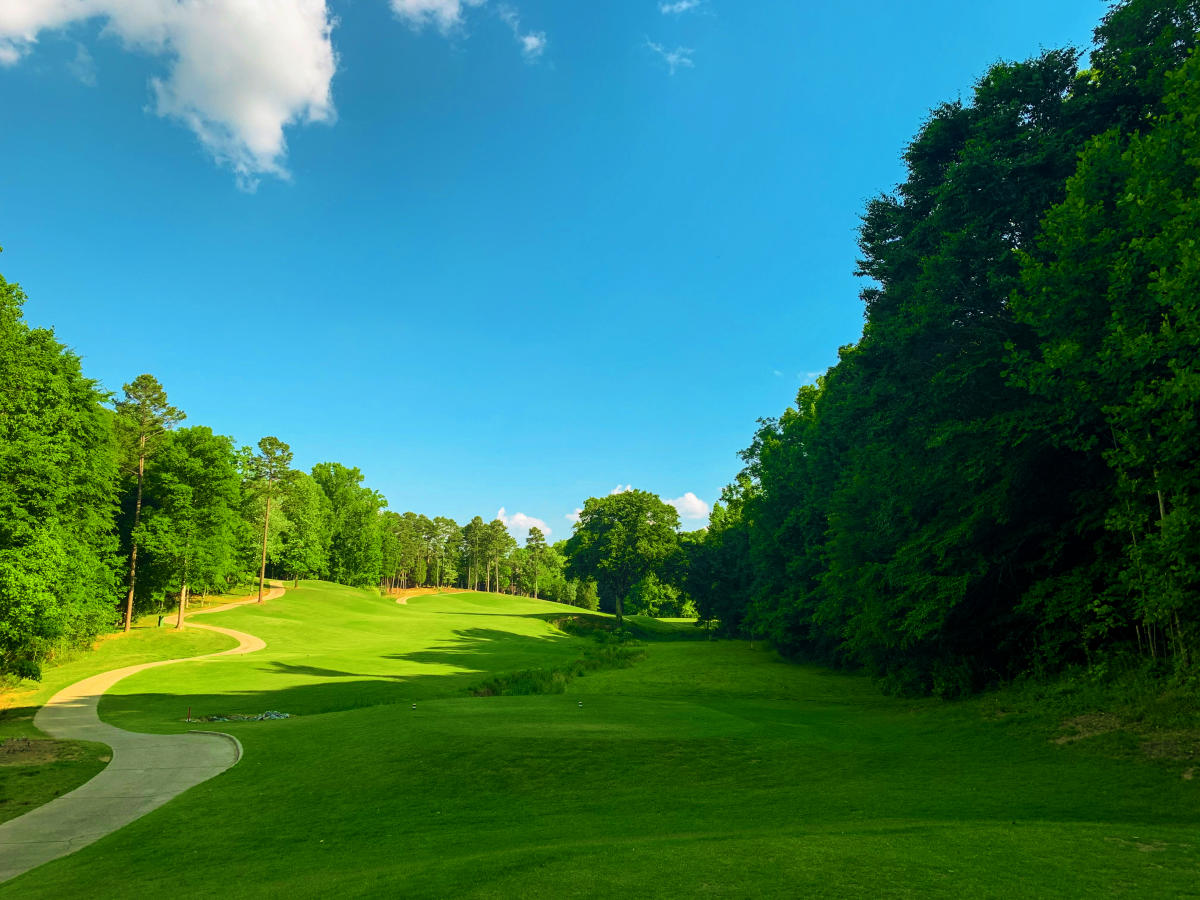 Skybrook Golf Club
I can't say enough good things about Skybrook Golf Club. Located in Huntersville, Skybrook is a semi-private option that offers memberships while also being open to the public. I absolutely loved my time playing at this club. The course is in incredible shape and the round will undoubtedly present a fun challenge to each and everyone that plays.  They are now under new management, and seemed to have a graceful transition with that. The new ownership brought some changes about to the par 72 course, including Mini Verde Bermuda grass greens. One of the best parts about Skybrook, is the mountain-like feel of it, which adds to its' natural beauty.
Birkdale Golf Club
Big changes are coming to Birkdale Golf Club. The golf club is changing to Mini Verde Ultradwarf Bermuda grass, the same grass that Eastlake Club in Atlanta uses (home of the Tour Championship).The club will also be repairing cart paths and some other minor improvement throughout the property. Over $500,000 is being spent on these renovations, so expectations should be high. The club is closing its' 18 holes from June 13th til August 27th of 2021, everything else will remain open during that time, however. With Birkdale Village right across the street, an improved Birkdale Golf Club is certain to make this even more of a hotspot.
If you're not into hitting the driver and irons, there's still a golf course for you. Lake Norman Miniature Golf offers fun for the whole family. Whether you're a golf expert, or never picked up a golf club in your life, mini golf at Lake Norman will be a fun, competitive time with family and friends. With axe throwing, rock climbing, and snowballs also offered at LKN Mini Golf, the little ones are bound to have a blast, and parents can rest easy as the kids get all their energy out. With lower rates for groups, be sure to invite others to join.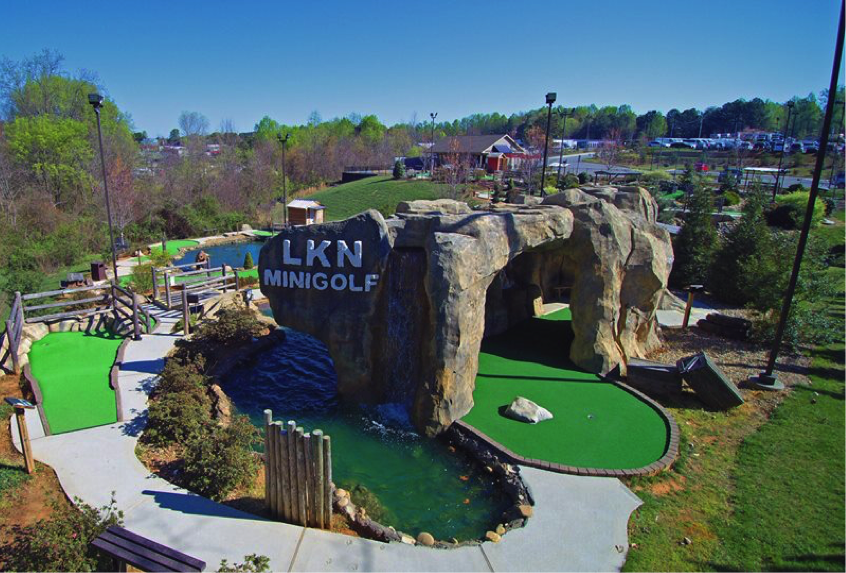 Lake Norman Miniature Golf
Located right on the shoreline of Lake Norman, The Peninsula Club is a scenic private golf club that offers an incredible golf experience. The club features a practice facility that has both long and short game areas to work on whatever you need to. They have a large professional staff that can get you the teaching that you may need. The club has interclubs for men, women and its' juniors as well as men's and women's golf associations. They offer junior golf camps and clinics, so it's a great place for the young ones to make new friends. If you find yourself tired of golf, the club has many other great amenities including tennis, dining, workout room, and even a place for you to dock your boat before a round or dining experience. It's also a popular spot for weddings with beautiful scenery all over. 
Home of the most recent Symetra Classic, River Run Country Club is a private club located in Davidson. With lower membership rates for those under the age of 40, it's a great place for those interested in a golf membership to bring the whole family. The club offers many great amenities including professional golf lessons, bag storage, men's and women's golf associations, and junior golf among many others. You're in good hands, as head professional David Ross, PGA has over 30 years of golf experience. Along with golf, the country club offers many other amenities to its' members, including pool privileges, dining, tennis, and much more.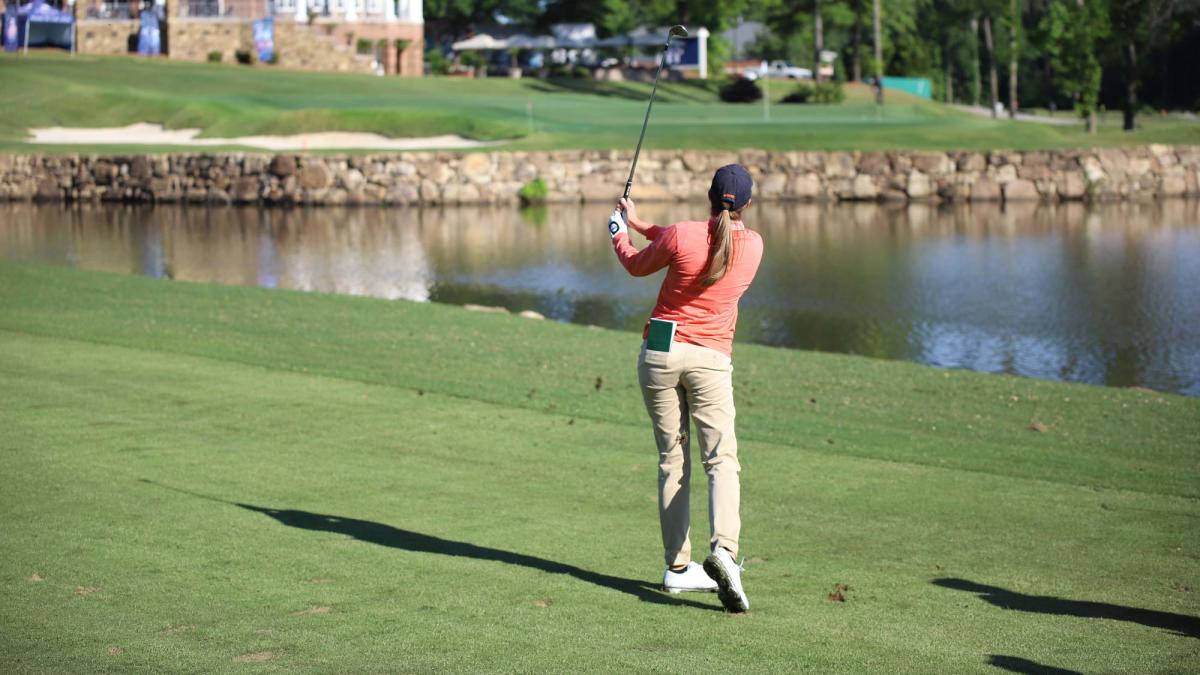 River Run Country Club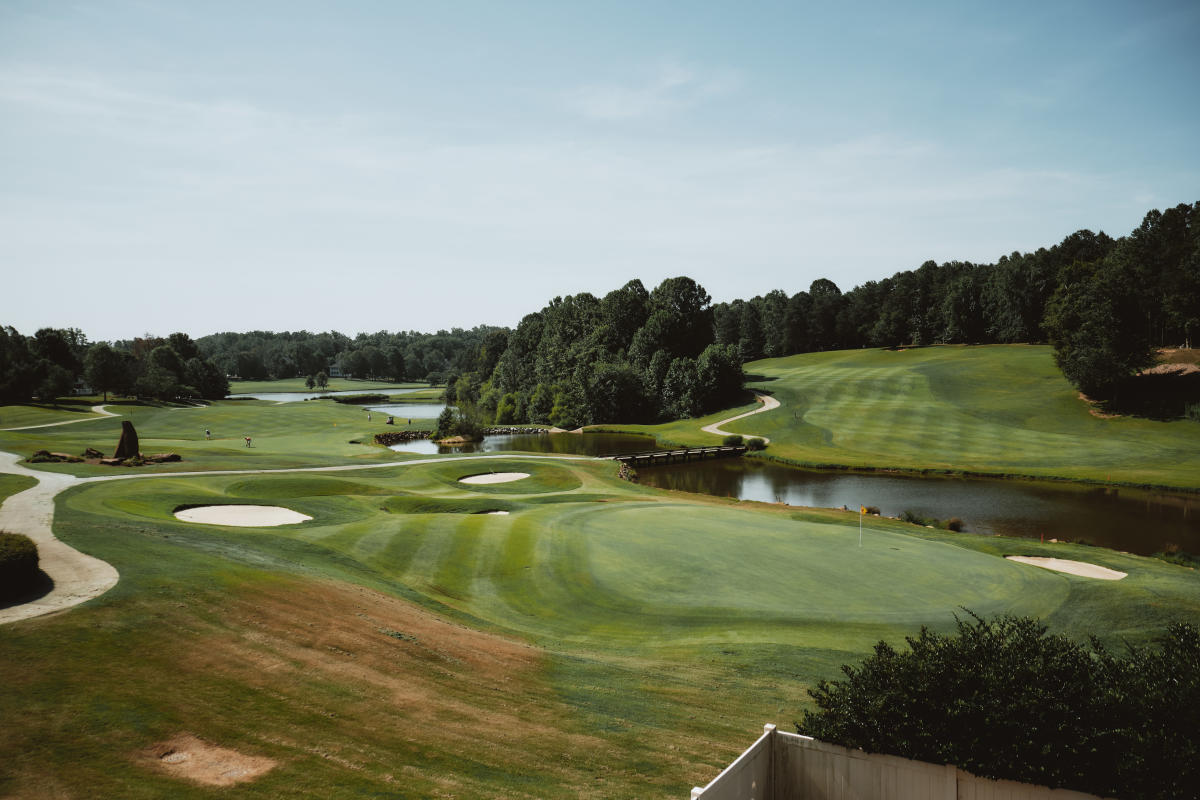 NorthStone Country Club
A private club located in Huntersville, NorthStone Country Club offers affordable memberships to people looking to join. The course was designed by Pete Dye, who's done many courses including the world famous Ocean Course at Kiawah Island, which is a world famous course. The course itself is beautiful, with Mini Verde Burmuda greens and Meyers Zoysia fairways to make it as green as possible in the warmer months. NorthStone offers programs for men, women, and juniors who are looking to sharpen up their golf game. With several golf professionals, you are bound to find the perfect teacher to help improve your golf game. Outside of golf, the club offers dining, tennis, pool, fitness, and many social events, so it's plenty of fun for the whole family.
Let us know about your golfing experience in the Lake Norman area. Make sure to tag us @VisitLakeNorman in all your snapshots