Grab your friends, your kids, your dog, and go explore all of the SPLASH-tastic water sports that Lake Norman has to offer. Take advantage of over 520 miles of shoreline with the various entertaining summer activities such as boating, sailing, or even paddleboard yoga. If you're looking for your next water-based adventure, we have a list of the Top 7 water sport activities to make your mark this summer:

Paddleboarding, kayaking, or canoeing offers a relaxing and physically challenging approach to conquering the waters of Lake Norman. So, next time you're in the market for a new and exciting way to explore the lake, try a rental from one of the many water sport venues.
Aloha Paddlesports (*ask about a Duffy Boat rental) ❖ Lake Davidson Nature Preserve ❖ Safe Harbor ❖ Morningstar Marina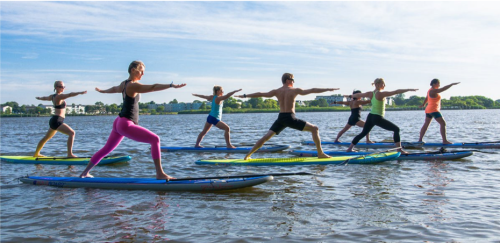 Challenge yourself with one of our special occasion paddle board activities. Take a chance and sign up for a unique water sport experience that is unlike any other.
SUP (Stand up PAddleboarding ) @ Aloha Paddle Sports
"Aloha Flow"
Sunset/Night PaddleBoarding @ What's up Watersports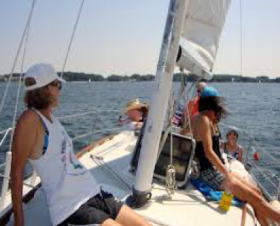 Set sail on one Lake Norman's finest vessels for a tour of the scenic Lake Norman area. Public and private chartered cruises are offered for special events or occasions. A day trip with a USGC or well-renowned Captain Gus will leave you and your guests with an unforgettable experience.
Sailboat Charter ❖ Captain Gus' Lake Norman Laugh Liner ❖ Luxury Yacht Charters ❖ Yachta Yachta Yachta Yachta Charters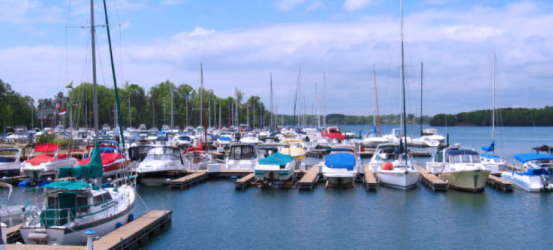 One of the best ways to travel on the lake is by boat or jet ski. Rent your choice of speed boat, pontoon, or wave runners to make the most of your next day trip on Lake Norman. 
Morningstar Marinas ❖ Lake Norman Boat Rentals and Sales ❖ Safe Harbor
5. Charlotte Cycleboats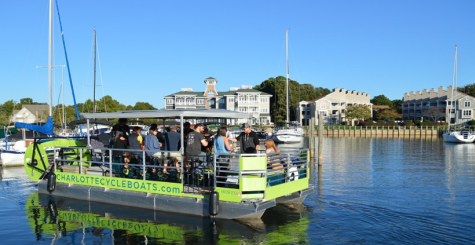 Charlotte's first pedal-powered, BYOB, eco-friendly tour boat. A new experience on the water like no other! Charlotte Cycleboats have 10 pedal stations with non-pedal seating accommodations for up to five additional passengers. Book the whole boat for your private party up to 15 people, or opt to book individual seats on a Mixer, Craft Beer or Singles Cruise. 
Take sight-seeing to the next level on either the  "Catawba Queen" or "Miss Liberty", the only two boats of their kind on Lake Norman. Make unforgettable memories on the water with a sunset dinner or corporate tours to get a whole new perspective of the area. Queen's Landing is a premier event venue that provides banquet rooms, wedding venues, boat rentals, an 18-hole mini golf course, live music, and more.      
7.  Lake Norman Sailing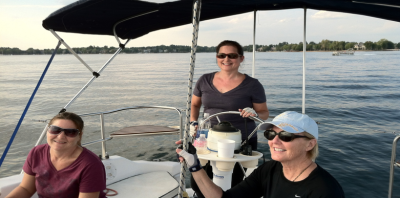 Calling all ladies of the Lake Norman Area. 
Here's your chance to learn how to sail with like-minded women in a safe and comfortable sailboat.
Whether you're planning your next day trip or family outing, be sure to add one (or more) of the exhilarating and unique watersports listed above to your itinerary for a once in a lifetime experience. Discover new ways to make a splash on Lake Norman this summer by trying a paddleboard yoga class or a sunset dinner cruise. Now that you know the secrets of Lake Norman, start planning your next adventure today!