Lake Norman has its share of delights - great food and drinks among them!  And behind every business is a team of our neighbors sharing their time, effort, and  expertise with us. In this series, we'd like to introduce you to the minds behind our community restaurants, breweries, and wineries in particular - plus some of their unique insights - so grab a seat and a glass of wine!
First up, allow us to present Lindsey Williams, owner of Davidson's first urban winery, Davidson Wine Company. 
Q: When did you decide to become a

business owner

and why?
A: I always knew after my legal career that I wanted to own my own business. Although business ownership is challenging (in a different way than my corporate career) it also provides freedom from the rigors of a 9-5 life.
Q: How did you determine Lake Norman to be the home of your business?
A: I've lived in Davidson for the past 9 years. What better place to start a Winery!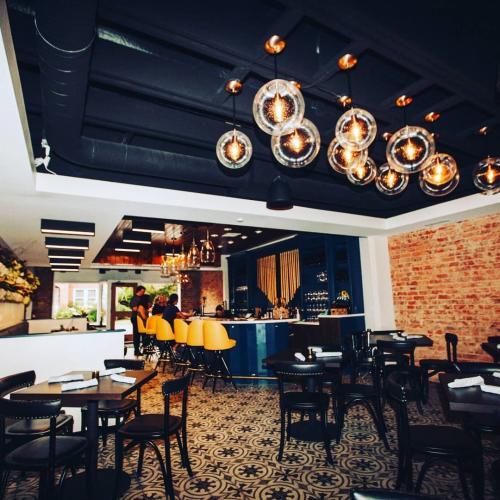 Q: What is the most valuable lesson being a

business owner

has a taught you?
A: Prioritization - as a small business owner I can spin my wheels checking off a million to dos. Instead I have found it to be much more effective to prioritize the 3 most important things I need to accomplish every day and focus on completing those tasks. Everything else is a bonus.
Q: What would you say is the most important

aspect of

being a

business owner

?

 
A: If 2020 has taught us nothing else, the ability to adapt is crucial.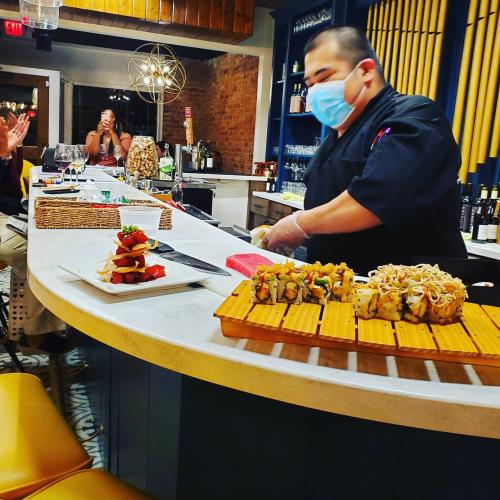 Q: What is your favorite Lake Norman

restaurant to go to

?
A: So many great choices...recently Masala Mastee. No one was more excited than me when this gem opened up down the street!
Q: Is there a food or drink recipe you'd like to share?
A: The drink is from our new "Wine Infused Cocktail Menu" called the Berry Holiday. Ingredients include: Bourbon, Triple Sec, Sangria, lemon, simple syrup, orange bitters, and spices!
Eager to learn more about our local hospitality partners? Be sure to follow Visit Lake Norman on Facebook and Instagram to receive the latest updates and stay tuned to our blog page!  Had a great experience at Davidson Wine Company? Let us know by commenting below or tagging us in your photos @VisitLakeNorman!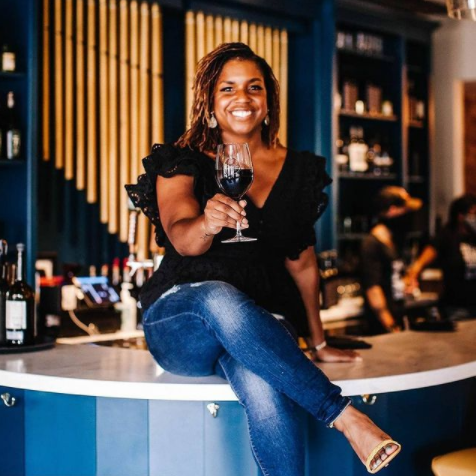 Q: In what way does your role play into the community?
A: Wine brings people together and I'm most proud that our location has become a gathering place for friends and loved ones as well as a supporter of many nonprofits and local causes.
Q: What

industry

trends

are you most involved in setting or incorporating?
A: Our Urban Winery concept is fairly new in the Winery space. Making our own wines, without growing our own grapes, is an innovative process that is still new and evolving across the country.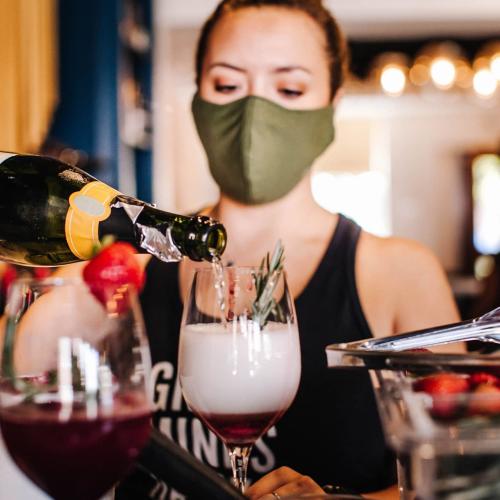 Q: What advice would you give to aspiring

entrepreneurs

?
A: Remember the big picture. It's easy to lose sight of the why when you are bogged down in the how. Focus on doing something daily to move your business forward, no matter how small.
Q: What is your

personal

favorite dish to create and why?
A: Nothing says comfort food like Mac & Cheese.