Davidson is a favorite of many locals and visitors alike for numerous reasons. After asking Davidson Wildcat fans, we found some crowd favorites about the beloved town. Here's what we found!
We asked, "What do you love about Davidson?" Well you answered!
Many people answered the question with a simple "everything!" The majority said they love the beautiful, small town feel. "The quaint Norman Rockwell feeling" as Amy Tomalis put it.
Davidson provides all one's favorites within a reasonable walking distance. Davidson is known as pedestrian-friendly which makes walking down Main Street and exploring even more attractive. Aside from Main Street pedestrians and bikers can explore the greenway for a nice walk or ride. The small town provides a strong community that loves to support each other. They are a tight knit group of people who always provide a friendly face. The current mayor of the town, Rusty Knox, can even be found occasionally singing and performing at Summit Coffee, a shop found on Main Street. Stores such as the Village Store are found conveniently on Main Street. Moniece Robinson said, "The friendly atmosphere makes it feel like home." Davidson provides the cliché southern hospitality, charming visitors that locals like to experience.
The heart of Davidson on Main Street
Davidson has a rich history which draws people to the town as well. Established in 1837 along with Davidson College, the town of Davidson provides a blast from the past through the historic buildings. Walking around Davidson College will take you back to the origins of the town. Not only does Davidson hold the history of 100+ years ago, but it also holds memories of families and couples who lived, studied, or visited in the wonderful town of Davidson. Many people love that they were able to create lasting memories in Davidson. Cindy Moore told us, "As a student at Davidson, my roommate and I would have "Soda Shop Saturday." Town events such as Christmas in Davidson and Concerts on the Green welcome visitors to experience the quaint little town. Visitors have the opportunity to stay at the Village Inn which stands where the late Maxwell Chambers Hotel stood in the 1800s. Davidson provides a little bit of history for everyone.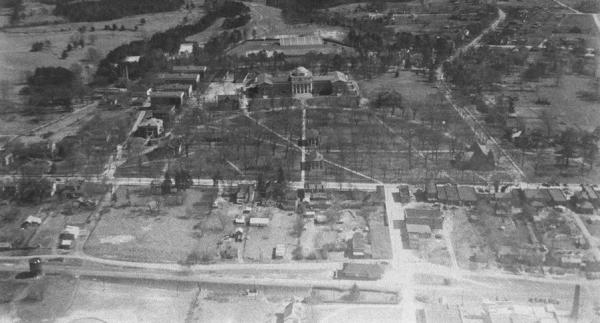 An old photo of the town of Davidson
Davidson College is a main attraction of Davidson, and it is hands down one of the most loved aspects of the town. If you weren't a Wildcat before, you are now! The town loves their college basketball, among other favorite sports the college offers. NBA All-Star Stephen Curry is the most famous player to wear the Davidson jersey.  Watching NCAA Division I games is definitely a fan favorite Davidson College provides. The school spirit the town spreads not only unites the townies, but includes students who found a 4 year home in the town. Laura Sax said one of her favorite things about Davidson is that "the town paints itself red for big game days because they love the school and all it brings." Young alumni are able to reminisce about the memories of walking down Main Street and grabbing a coffee from Summit Coffee or catching a movie at Our Town Cinemas. Older alumni are able to reminisce over a meal at The Soda Shop or while watching a football game in the fall or a basketball game in the winter.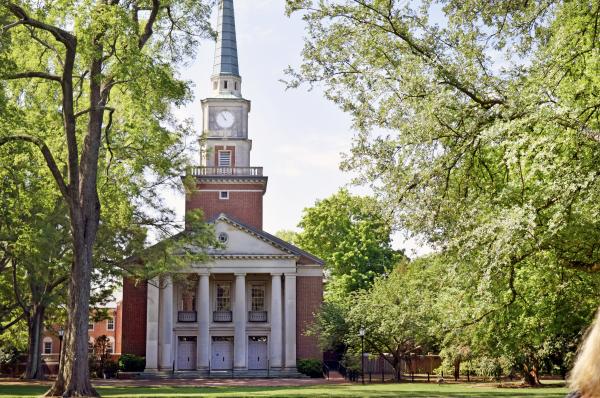 Davidson College
A plethora of new restaurants have definitely helped grow the love for the town. Famous Toastery is a perfect spot to grab breakfast or brunch in the heart of Davidson. Multiple restaurants are famous for using local ingredients. Foodie favorites such as Kindred and The Pickled Peach are famous for using local ingredients. The Davidson Farmer's Market is another great spot for local foods and produce. Erin Doran says, "With two small children, we love starting our weekends at the Farmer's Market." Summit Coffee is a favorite spot to grab coffee and listen to live music on weekends. Since opening in 1951, The Soda Shop has been an original stop to grab a milkshake or float. Brickhouse Tavern is not only another favorite spot to eat, but it holds history of the town because it is located in the refurbished 120-year-old Davidson cotton mill.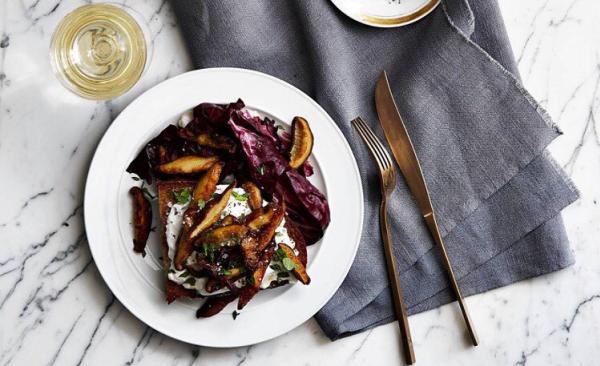 A dish from Kindred
Whether you have lived here or never visited before, we hope you find time to make your own list of favorites in the town of Davidson. Be sure to share it with us on Facebook or Instagram @VisitLakeNorman and comment below!