A business is only as good as the people who work there and believe in its mission and genuinely care for the customers it interacts. We want to feature the "Faces of Travel" to the people and places behind the variety of attractions, restaurants, and hotels that make living and visiting Lake Norman a wonderful place. Memories and new friends will be made which will only add to the whole experience of the Lakeside of Charlotte. Kicking off National Tourism Week, we highlight Midwood Smokehouse in Birkdale Village, Aloha Paddle Sports, and the Davidson Village Inn.
Midwood Smokehouse opened up its first location in Plaza Midwood, where people from all over, made this a booming restaurant. Now, with 5 locations throughout the Charlotte area down into Columbia, South Carolina, it opened its doors in Birkdale Village back in September 2017. This location is a must visit for everyone from BBQ enthusiasts to lovers of trying new food. The employees add value to the culture and experience of Midwood Smokehouse. Previously at the Ballantyne location, David Foy has been the captain of the ship for almost a year. His staff is filled with people who bring excitement and promote the high standards and points of service of Midwood. Born and raised in North Carolina, Austin Sinsky has always loved BBQ and even enjoys amateur barbeques at home. Isabelle Doolly has been waitressing with Midwood since its opening and will continue to do so in Columbia while she attends the University of South Carolina starting this Fall. Executive Chef Paul Cruz won a burger feature last year, so he brings national recognition to the location.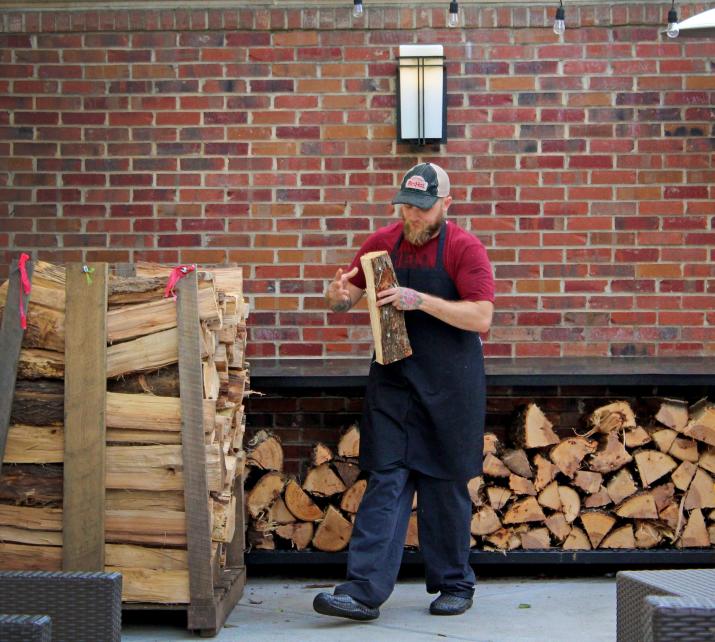 The staff makes the experience of eating at Midwood a strong focus. The waiter or waitress will welcome you and ask if you've been a customer before. For first timers, you will be informed of the Midwood process and facts, in addition to, the manager will come out and make sure you are having a great experience. David really cares about the people who come through their doors and wants it to be an on-going experience. Their dessert selection changes every 2 to 3 months and they have a Chef Special each day.
The hickory wood is cured at least a year before it is smoked and it takes place at the "heart of the house."  Everything on the menu is done 100 percent here guaranteeing you receive quality, fresh food on your plate each time you come. Your visit should consist of getting the Well Fed Platter which comes with 4 proteins, 2 sides of your choosing, like hush puppies and bacon wrapped jalapenos. Get their famous South Carolina Mustard or Spicy Habanero sauce to compliment the mouth-watering meats. The Midwood Chopped Salad is the traditional salad with a twist: smoked corn. Midwood makes use of all the corn it encounters. From using the corn kernels right off the cob on the salad to using the cob stock in the Creamed Corn. Fans of the Philly Cheesesteak will love their 1930 Cheesesteak which is served on a Philly roll from the famous J.J. Cassone Bakery to give it an authentic Northern taste.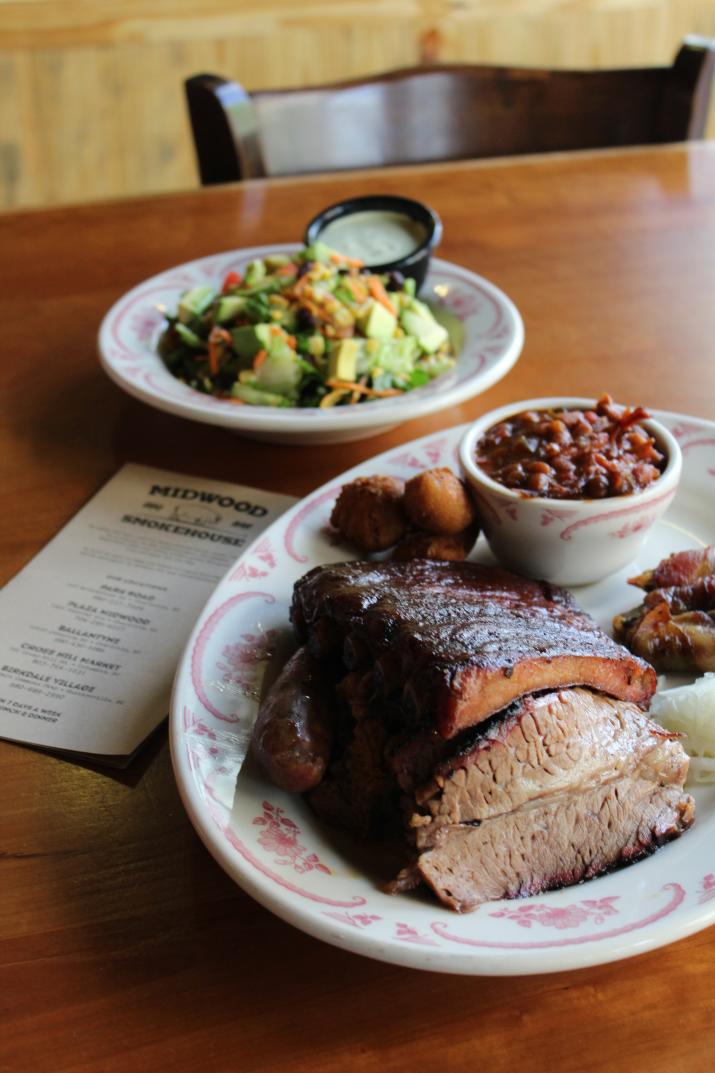 After you've cleaned your plate off, reward yourself with some dessert. All of the Midwood locations have a designated pastry chef. Their Pecan Cobbler is just like a warm pie except it is thicker, better and served with whipped cream. The Coco Loco Chocolate Cake makes your taste buds tingle as soon as you see the waiter or waitress come out with it. Topped with chocolate crumbs, it makes a great pairing with vanilla ice cream.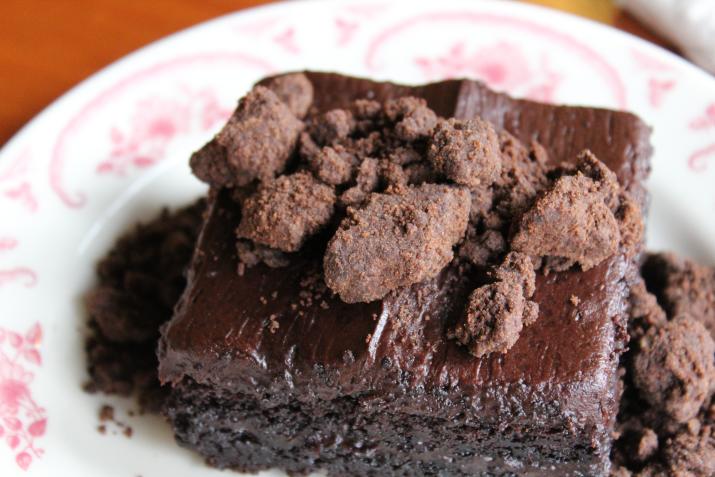 At Aloha Paddle Sports, customer experience is a priority. Rob Bennett, owner and spirit behind the famed business, is a former WPA and Level 2 Paddlefit Certified Paddleboard Instructor. Leaving the corporate world to follow his dreams, he has helped form a strong paddleboard community on the Lakeside of Charlotte. He is always active in raising funds for organizations such as the Autism Society of North Carolina. The Aloha staff is composed of a group of people who want you to have a memorable experience. They teach introductory to advanced lessons and even help train stand up paddle board yoga teachers!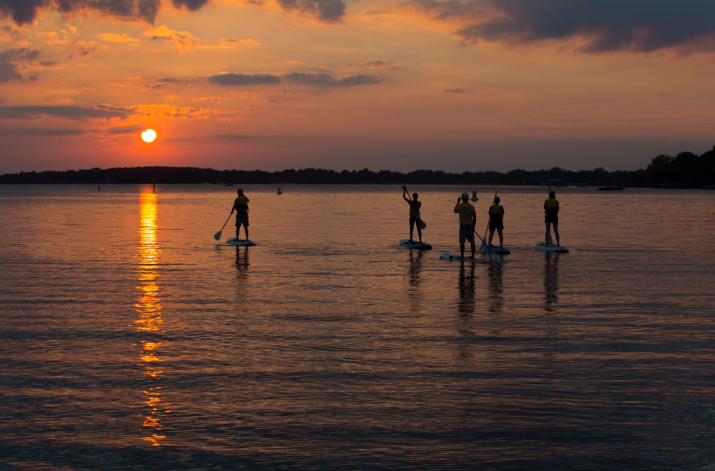 The Davidson Village Inn is an extraordinary hospitality venue that adds to the experience of Lake Norman. For over 17 years, Joy Penninger is the guest services manager who sets the standard for the Inn. Her co-workers call the "Wow" factor because she is an amazing person who puts names to each guest that passes through and remembers any small detail about them. People will stop by and say hello to Joy even if they aren't staying at the Inn. Joy was the first recipient of one of the hospitality awards categories which was for the Outshines from the Front Lines, and we are honored to have an asset greeting visitors here in the Lake Norman community.