70 million American households own at least one dog and 95.5% of owners consider them a member of the family. So as dog parents, we feel a little guilty when we have to leave them home for more than a couple of hours. Luckily Lake Norman is one of the pet-friendliest places around, so you can experience great food, take in the beautiful sights and explore nature with your best friend.  We've highlighted a few places that are instantly made better with the addition of your canine companion.
Cornelius
Your dog doesn't have to be 21 or over to enjoy the most dog friendly sports bar in Lake Norman. Dogs will go crazy over the play space and owners can enjoy the variety of drinks offered while socializing with fellow dog lovers. Not only can you bring your dog to play, but you can bathe and board them here too!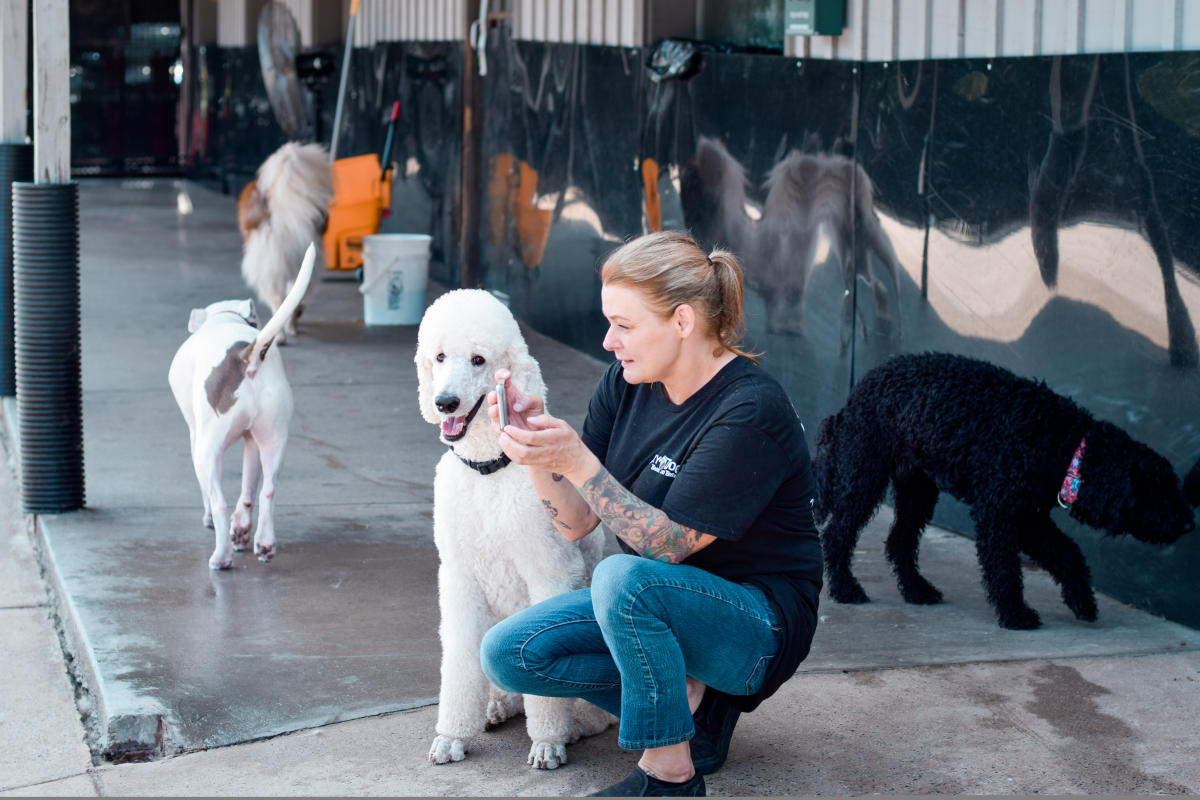 Huntersville
There is no shortage of sights for you and your pup to take in at the area's largest nature preserve. Dogs are encouraged to explore here, but must do so on a 6-foot or shorter leash at all times. There are 16 miles of trails for you and fido to enjoy where they may even spot some horseback riders along the way!
Cornelius
Social and hyper pups rejoice! Located inside Ramsey Creek Park, this dog park boasts four acres of fenced-in land with patches of shaded areas, so your furry friend can run as far as their heart desires. There are several picnic tables ad running water near the entrance. If your pup is on the smaller side, then they can play with dogs their own size in the area specifically for dogs 20 pounds or smaller (or elderly dogs). There is an admission fee into the park from Memorial Day to Labor Day, but if you're just bringing your dog out to play, consider them a free pass.
Huntersville
Birkdale Village is a beautiful pedestrian and dog-friendly shopping center. Dogs are more than welcome here and you'll be able to tell by the various water bowls outside of some of the stores in case your pup gets thirsty. If your stomach starts to growl, there are many restaurants like Red Rocks Cafe and Killiington's Restaurant & Pub that allow you to dine with your dog in their outdoor seating areas.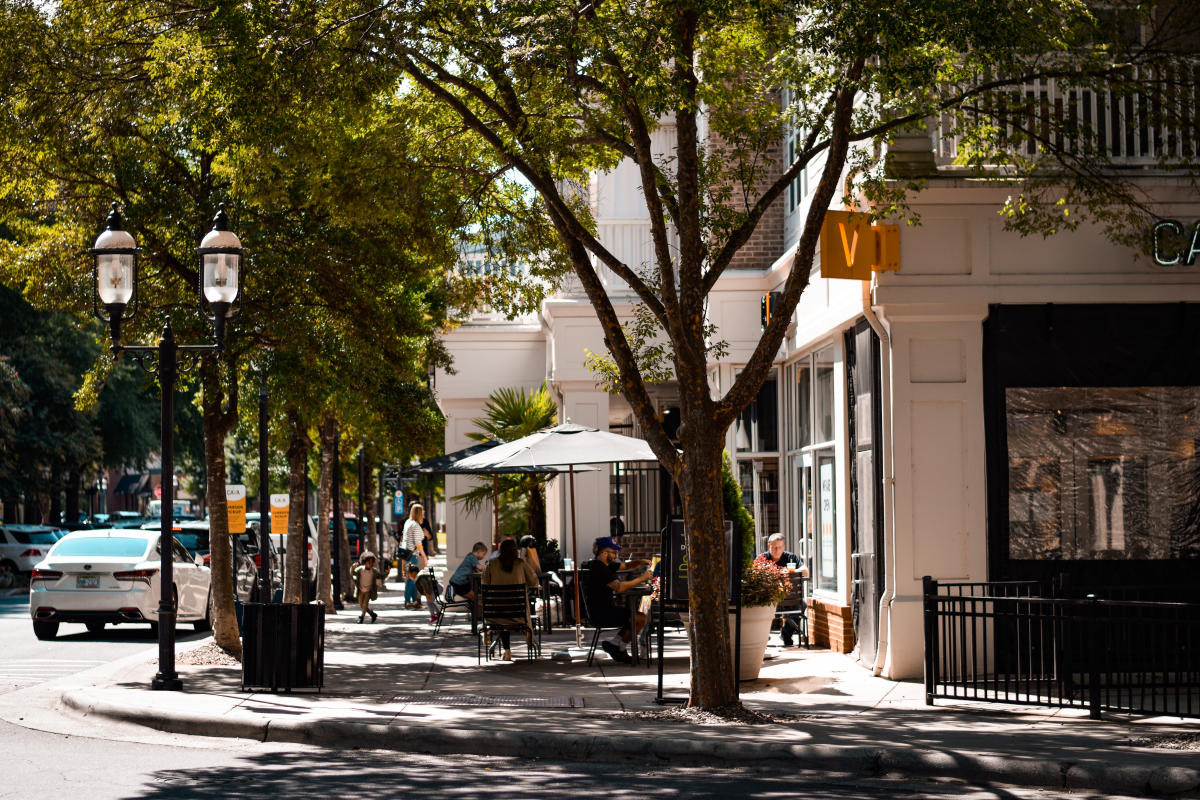 Davidson
Whether your dog is a ball of energy or just likes rolling in the grass, this park is a local favorite for Davidson pooches. Let your mutt run wild in one of the enclosed natural areas, take a nice stroll together on one of the walking trails and cool off at the drinking fountain.
Cornelius
Take your dog on a picturesque walk through this lakeside park that spans 104 acres. No matter the time of year, you're sure to catch a gorgeous sunset even your dog will appreciate. But if they prefer to look at squirrels, then they will go NUTS here!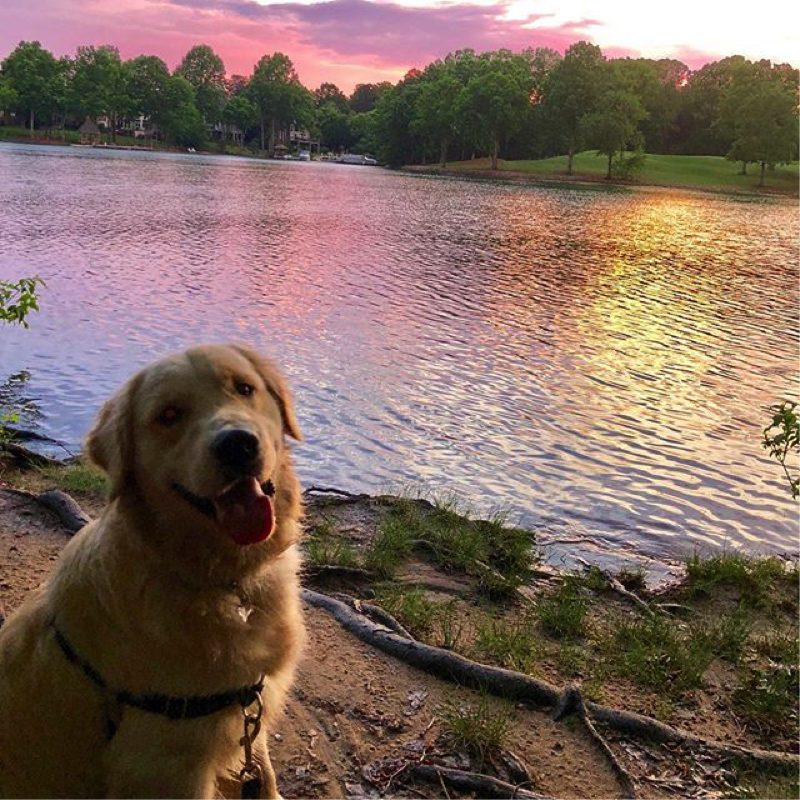 After a long day at the park, reward your tail-wagger with a visit to the area's first mobile dog bakery! From bones to cakes to ice cream, your dog will really feel like your best friend when they see the wide assortment of fresh goodies made just for them. Check out their Facebook page to see their schedule and truck location since they are always on the move.
Restaurants and Breweries
There are plenty of dog-friendly patios throughout the Lake Norman area, so you never have to choose between a great meal and spending time with your pooch. In Huntersville, you can fulfill your hunger at Neighborhood Café or quench your thirst at Primal Brewery. Ass Clown Brewing or D9 Brewing Company in Cornelius, and Kindred in Davidson also offer great food, drinks and dog-friendly spaces.
Of course, if you're traveling with your trusty companion, you'll need somewhere to stay along the way. Some Lake Norman hotels offer pet-friendly rooms and rates! Check out the complete list here.  We also want to see you and your pup enjoying Lake Norman, so make sure you share it with us on social media @VisitLakeNorman or comment below!