It's hard to believe 2022 has come to an end, but there are many ways to ring in the new year! From ball drops to live music performances, Lake Norman has all the glamour and laid back atmospheres you can enjoy to top off the decade. Whether you're in town visiting family and friends or you call the area home, we've put together a list of New Year's events you should check out!
Discovery Place Kids' New Year's at Noon - 9:30am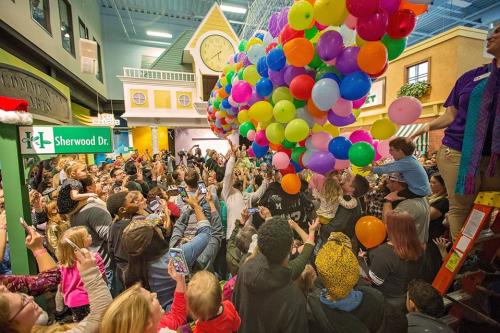 Kick off New Year's Eve by taking the little ones to Discovery Place Kids to watch the giant balloon drop. For the first time, it will be a ticketed event, so be sure to grab yours as soon as possible. There will be plenty of activities and crafts for the kids to enjoy.
The Harp & Crown's New Year's Eve - 12pm
The Harp & Crown will be ringing in the new year twice! Once for England and Ireland at 7pm and the US at midnight. Last call for food will be at 9pm so plan accordingly if you'd like to grab a bite.
Port City Club's New Year's Eve Prix Fixe Dinner - 4pm
Port City Club is taking reservations for their popular, New Year's Eve 3-course dinner starting at 8pm. If you don't want to make a reservation, you can enjoy their food a la carte from 4-6pm. Curious what they'll have? Your meal will include Salad of Tender Greens, Petite Filet Mignon, and Limoncello Raspberry Torte.
Corkscrew Wine Shoppe & Bar's NYE 2023 - 5pm
The Corkscrew Wine Shoppe & Bar will be ending their run at Birkdale by having one last celebration to ring in the new year! There will be no cover charge for the night!
Old Town Public House's NYE Bash 2023 - 8pm
Get your tickets for Old Town Public House's New Year's Eve party which will feature Major Dudes! A champagne toast and party favors. Oh, and no cover!
BoatYard LKN New Years Celebration - 8:30pm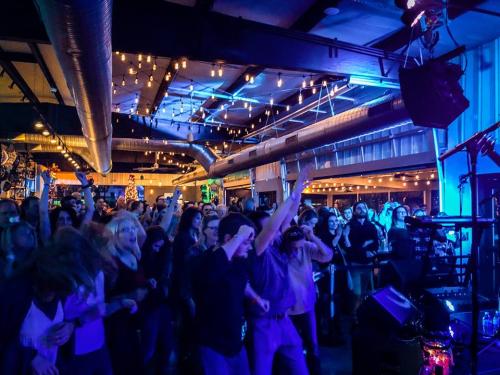 Kick off the start of the new decade with a live performance by Trae Pierce and The T-Stones with U-Phonik at BoatYard Lake Norman. Tickets are on sale for $40 per person, so be sure to grab yours today before they go up to $50!
Cool Fish LKN's New Year's Eve Celebration - 8:30pm
Cool Fish LKN will be throwing a party to remember! Complimentary champagne toast while DJ ARod serves up the tunes for the night. 
Bin 110's New Year's Eve 2023 Celebration - 9pm
Come celebrate in an intimate atmosphere at Bin 110 where there will be plenty of great drinks to sip on and watch the clock strike midnight. Come enjoy a champagne toast, and access to the cash bar featuring 170 whiskies, 130 wines, 12 craft beer taps, and a full cocktail bar. 
Kilted Buffalo's NYE Party with Balloon Drop - 9pm
Stay close to home at The Kilted Buffalo and rock it out with your favorite songs! No cover, local DJ, and free champagne toast at midnight to sweeten the deal. Always a great spot for a spectacular night!
Jack's Corner Tap's Black & White Gala - 9:30pm
Come out to Jack's Corner Tap and listen to live music by Zack Brock and Good Intentions. Enjoy their great food and drinks to top off the year, and did we mention, there won't be a cover charge?
Noon Year's Eve Party and Huntersville's 150th Celebration - January 7
Kick off the Town of Huntersville's 150th Celebration at Birkdale Village as we ring in the New Year...on January 7! Packed with family-friendly activities including ice skating for all ages, face painting & balloon artists, live entertainment, and more. Warm up with hot cocoa and donuts!
Lake Norman has got a lot of different events going on to top off the decade and ring in the start of a new year! Don't forget to tag us in your New Year's Eve celebrations on social media @VisitLakeNorman!