It's hard to believe 2019 has come to an end, but there are many ways to ring in the new year! From ball drops to live music performances, Lake Norman has all the glamour and laid back atmospheres you can enjoy to top off the decade. Whether you're in town visiting family and friends or you call the area home, we've put together a list of New Year's events you should check out!
Discovery Place Kids' New Year's at Noon - 10am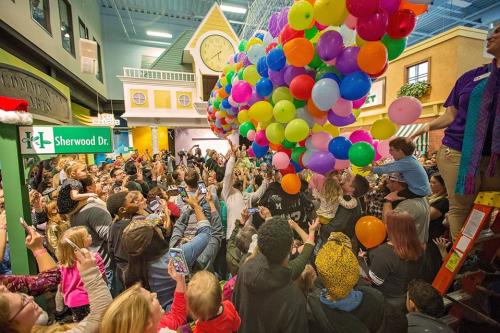 Kick off New Year's Eve by taking the little ones to Discovery Place Kids to watch the giant balloon drop. For the first time, it will be a ticketed event, so be sure to grab yours as soon as possible. There will be plenty of activities and crafts for the kids to enjoy.
Davidson Playhouse's New Year's Eve Balloon Drop! - 10am
If you want to have your kids tucked in before midnight, but want them to have a little fun as well, then take them over to the Davidson Playhouse. Admission is $5 per child and the parents have no cover. The balloon drop will be at 12pm.
The Harp & Crown's New Year's Eve - 12pm
The Harp & Crown will be offering a special 3-course meal for lunch and dinner in addition to their regular menu. Walk ins are welcome, but reservations are preferred to help ensure everyone gets accommodated comfortably. They'll be ringing in the new year twice! Once for England and Ireland at 7pm and the US at midnight. 
Port City Club's New Year's Eve Prix Fixe Dinner - 4:30pm
Port City Club is taking reservations for their popular, New Year's Eve Prix Fixe Dinner which includes four courses from a set menu and three seating times for you to choose from. 
BoatYard Eats' BlueMonday with Irrashional - 7pm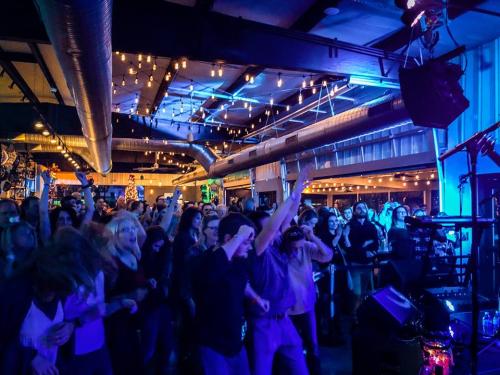 Kick off the start of the new decade with a live performance by BlueMonday and Irrashional at BoatYard Lake Norman. Tickets are on sale for $25 per person, so be sure to grab yours today! After midnight, there will be a special guest DJ taking over the stage to keep the crowd on their feet.
Bin 110's New Year's Eve 2020 Celebration - 7pm
Come celebrate in an intimate atmosphere at Bin 110 where there will be plenty of great drinks to sip on and watch the clock strike midnight. Thirsty Horses Band will be performing live, but only 60 tickets will be sold. Each $25 ticket includes dessert, champagne toast, and access to the cash bar featuring 170 whiskies, 130 wines, 12 craft beer taps, and a full cocktail bar. 
Old Town Public House's NYE Bash 2020 featuring Red Dress Amy - 7pm
Get your tickets for Old Town Public House's New Year's Eve party which will feature Red Dress Amy! Each $15 ticket includes a champagne toast, light hors d'oeuvres, and party favors. 
Galway Hooker Irish Pub's LKN's Best New Year's Eve Bash! - 8pm
The Galway Hooker Irish Pub will be throwing a NYE bash with a live 80's band and a premium open bar. They will also be serving hors d'oeuvres & dessert stations through out the night along with a champagne toast at midnight. 
Mac's Speed Shop's Brew Year's Eve - 8pm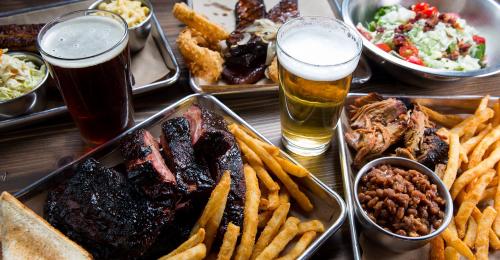 Want to celebrate the new year, but don't want to dress up? Come out to Mac's Speed Shop for BBQ, live music and a beer toast when the ball drops! Alex Key and the Locksmiths will provide the music for the night, while you enjoy half price wine. 
Corkscrew Wine Shoppe & Bar's NYE 2020 Prohibition Style - 8pm
What better way to bring back the Roaring 20's prohibition style? The Corkscrew Wine Shoppe & Bar will be kicking off the new decade with live music by Poplar Tent Revival and a balloon drop at midnight. To make it even better, there will be no cover charge for the night!
Cool Fish LKN's New Year's Eve Celebration - 8:30pm
Cool Fish LKN will be offering dinner reservation tickets for $50, but be sure to get yours because there will only be 30 available! Each ticket includes a bottle of champagne and a your choice of a variety of dinner options. If you don't get a ticket, you'll still be able to enjoy door prizes and a complimentary champagne toast. DJ ARod will be serving up the tunes for the night. 
Kilted Buffalo's NYE Party with Balloon Drop - 9pm
The Kilted Buffalo will be celebrating the new year with a balloon drop where you can win some cool prizes! There won't be a cover charge to get in, so bring your friends for a free champagne toast at midnight! 
Jack's Corner Tap's Black & White Gala - 10pm
Come out to Jack's Corner Tap for a special-themed Black & White Gala which will include music by Unkown Artist Band. Enjoy their great food and drinks to top off the year, and did we mention, there won't be a cover charge?
Lake Norman has got a lot of different events going on to top off the decade and ring in the start of a new year! Don't forget to tag us in your New Year's Eve celebrations on social media @VisitLakeNorman!