The town of Huntersville not only offers a variety of things to do, but it's an escape from every day stress and your normal routine. If you want to emerge yourself in the nature-side of Lake Norman, then you've found the right place. We want you to fully experience Huntersville, so we've come up with this 1-day itinerary that'll provide you a neat adventure. Times below are just suggestions, so you can go at your own pace and even break this up into a 2-day trip if you'd like, so let's get started!
9:00am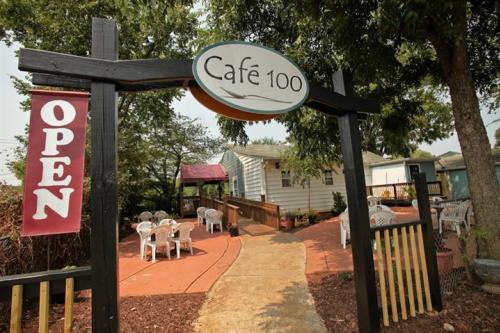 Cafe 100
One of the best ways to start off your morning in Huntersville is at Cafe 100. It's a family-owned restaurant that really provides a homey feeling and southern-inspired comfort foods like their local favorite, the Breakfast Burrito. We suggest you pair it with their popular Sunrise mimosa. They offer outdoor patio seating that's dog friendly so you can bring your furry friend!
10:00am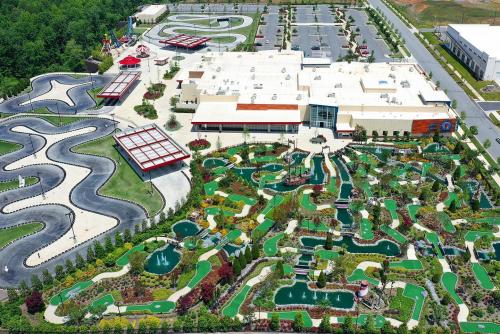 Frankie's of Charlotte
No matter your age, everyone has an inner-child in them that comes out in the right environment. Well, Frankie's of Charlotte is the place for your inner-child to come out! It's got over a hundred different arcade games as well as bowling, laser tag, 3 go-kart tracks, 54 holes of mini golf (3 courses), and outdoor carnival rides. Currently due to COVID-19, only bowling, mini golf, and go kart racing are open, but it still provides all the fun you need!  When it's safe to do so and back open to the public, we suggest to stop by Joe Gibbs Racing! It is free to walk through to learn more about JGR and look through the viewing window to see the team at work building their cars. Be sure to check out their gift shop since they have exclusive JGR merchandise you won't find anywhere else. 
12:30pm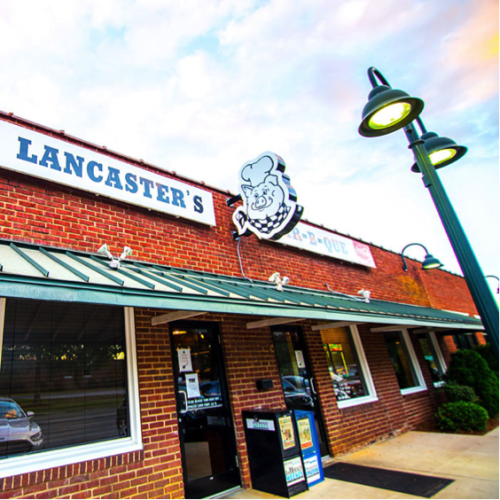 Lancaster's BBQ
After some fun at Frankie's, you might be out of gas so refuel with some classic Eastern NC style BBQ from Lancaster's! You'll notice as soon as you walk in, they have historical photos of the area hung up on the wall, including photos of Lancaster's in the 1960s! Once you're seated, they'll start you off with a basket of hush puppies so you can temporarily soothe any hunger you might have coming in. Give one of their BBQ plates a try and you'll have a selection of tasty sides to choose from including their mac n' cheese, fried pickles, and mashed potatoes.
2:00pm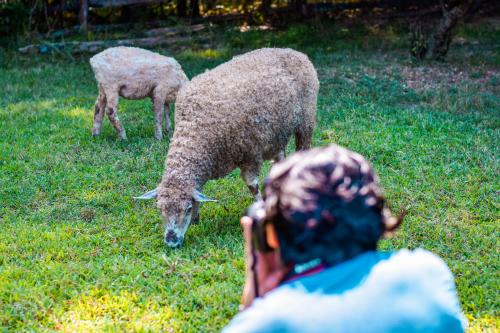 Historic Latta Plantation
If you're going to be in Huntersville, touring the Historic Latta Plantation is a must-do! The 62-acre farm of James Latta, a Scot-Irish merchant, is on the National Register of Historic Sites and consists of the original home and smokehouse, enhanced by eleven other outbuildings, as well as fields, farm animals, a garden and interpreters in period clothing. You might see sheep roaming the grounds or if you're by the enclosed farm, one of their cows or donkeys might want to take a selfie with you! 
Carolina Raptor Center
Since you'll already be in the Latta Nature Preserve, after visiting the Latta Plantation, why not check out the cool birds at the Carolina Raptor Center? Eagles, falcons, ospreys, owls, hawks and vultures are among the birds of prey you'll see in a self guided walk on the Raptor Trail. On select days of the week, they have special events for people to spectate including vulture feeding and live bird shows! You could really spend the entire day at the Latta Nature Preserve because they also offer public access to fishing, 16 miles of hiking trails, and a place to launch your kayak or paddle board onto the lake. (P.S: there's plenty of hotels to choose from if you'd like to spend an extra day or two in Huntersville!)
5:00pm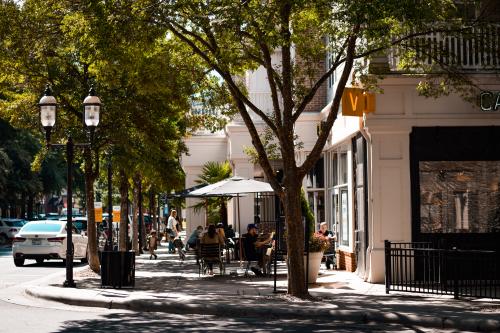 Birkdale Village
After doing some nature therapy at the Latta Nature Preserve, head over to Birkdale Village for shopping therapy! This large outdoor pedestrian village offers an eclectic mix of locally owned shops & boutiques, wine shops and restaurants, chocolatiers, & major mainstream stores including Victoria's Secret, Williams Sonoma, Dick's Sporting Goods, Barnes & Noble and many more!
6:00pm
By this point in the day, you are sure to be hungry so good thing Birkdale Village offers a variety of restaurants to choose from for dinner! Dressler's Restaurant provide an upscale atmosphere, exceptional service, and outstanding American cuisine. If you like sushi, then you're in luck because eeZ Fusion is a local favorite as well as Red Rocks Cafe and Bad Daddy's Burger Bar. Whatever you might be craving, you will find it in Birkdale! 
8:00pm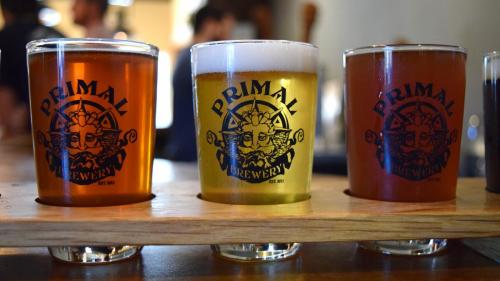 Primal Brewery
There's several ways you can top off a day in Huntersville, so if you have a sweet tooth stop by Kilwins, which is right in Birkdale or Whit's Frozen Custard, which is just a short drive away. If you'd like to grab a beer, head over to Primal Brewery and try any of their staple beers or seasonals depending when you're visiting. They always have a rotating beer selection and an outdoor patio to watch the sunset or listen to live music. 
You've made it to the end! We know you might be tired so stay overnight at any of the hotels in the area or if you're okay to drive back home, then we hope you had a great experience exploring Huntersville. We love to see your photos on social media, so please tag us @VisitLakeNorman to let us know what you enjoyed the most or what you'd like to try next time you visit!