Davidson is the ultimate college town with great food, shopping, and local favorites. It is widely regarded as the most pedestrian-friendly town in Lake Norman, and is known for its kind community and great hospitality. Take a look at some of the best things to do in Davidson!
Davidson College
Davidson College was established in 1837 as a liberal arts college that has since shown to be the staple of the town of Davidson. Its 1,700 students come from almost every state in the nation and many foreign countries.  With a highly selective admissions process and NCAA Division I athletics, Davidson College is a diverse, historical and prestigious campus. Davidson College is over 170 years old, so there are many buildings and features of the campus that date back to its early days and provide a great history of the school. The "Old Quad" is perhaps the most historic part of the campus maintaining four of the oldest buildings. With continuing renovations and numerous historical buildings, the Davidson campus is a great mix of a charming past and a promising future.
Athletics are a large part of the Davidson College culture with well over half admitted students participating in Division 1 athletics as the Davidson Wildcats. There is also a large art presence at the college, offering state of the art facilities and venues. Local galleries often host exhibitions from students, while on and off site theaters showcase musical programs and performing art shows by the Davidson Community Players.
Davidson Ice House
Davidson Ice House is a family owned and operated restaurant in what was once the town's icehouse. Built in 1922, the building is packed full of historic charm, from exposed brick walls, to steel girder beams, to the original wide pine floors. Historic icehouse turned modern restaurant in Davidson, NC is serving up burgers, sandwiches, bowls and more!
Davidson Wine Company
Nestled in the historic business district, the Davidson Wine Company is located in what was once an organ making shop. You will see the rich history reflected throughout the space.
Offering a wide selection of whites, reds, specialty, and sangria wines. They look forward to offering you a warm and inviting spot for enjoying wine while spending time with friends and family. Join them for wine tasting, wine drinking, bottling parties, and more!
Kindred
Kindred is a chef-driven American restaurant from Chef Joe Kindred and Co-Owner Katy Kindred. A blend of global experiences and southern traditions influence Chef Joe's cuisine to create dishes that provide a brand new experience for each guest, and will continue to do so with rotating menus bringing in unique flavors each week through their commitment to sourcing ingredients from local farmers and foragers. The restaurant is located in the historic downtown of Davidson in a building that was originally the town pharmacy when it was built in 1914. With its deep history on Main Street, the Kindreds restored the building while holding true to the historic feel when designing.
Milkbread
The Kindred family have opened their third restaurant, Milkbread, in Davidson. Operating daily from 7am-9pm, they offer community food favorites including milk bread donuts, crispy chicken sandwiches, and a rotating selection of small production independent wine and beer. Chef Joe Kindred has curated a menu that has something for everyone, with coffee and non-alcoholic drinks being served during the day and wine and beer available at night. Milkbread features a clean and minimalistic design with order at the counter service for dine-in, outdoor seating, and takeout and delivery options available as well.
Pickled Peach
The Pickled Peach is a fun place for lunch and dinner, serving simple, honest food that tastes great. They offer a changing menu of handcrafted sandwiches, soups and salads with meats roasted in-house and vegetables grown by local farmers. You'll find gluten free and vegetarian options, alongside delicious homemade cookies and cakes, carefully selected artisan groceries and take-away dinners.
Featuring a large outdoor patio, this is a great spot to enjoy a warm summer day after walking the shops on Main Street.
The Soda Shop
Opened in 1951 across from Davidson College, The Soda Shop has been a tradition with students, locals and visitors. It is an original and one of the last of a vanishing era. If you crave nostalgia or want to drift back to your college days or childhood, this is the place. The walls may not talk, but they tell a story of the history of the restaurant and customers.
Open for breakfast, lunch, and dinner, choose from many local favorites including omelets, pancakes, french toast, burgers, warps, sandwiches, shakes, and more!
Check out this comfortable, timeless environment where people gather to eat, drink, socialize, and have fun. You never know who might be at the next booth or table!
Shopping
Downtown Davidson offers many unique shops & boutiques. Primarily located on Main Street, the shops are all very walkable and pedestrian-friendly. Dog bowls are provided outside of many stores and free parking can be found almost anywhere.
Clothing and outdoor gear retailer.
A boutique with a wide selection of plants, candles, beauty products, and more.
Women's clothing and accessory boutique.
Jewelry store offering a wide variety of accessories, apparel, and unique gifts.
Gift shop and boutique, one the staples in Davidson.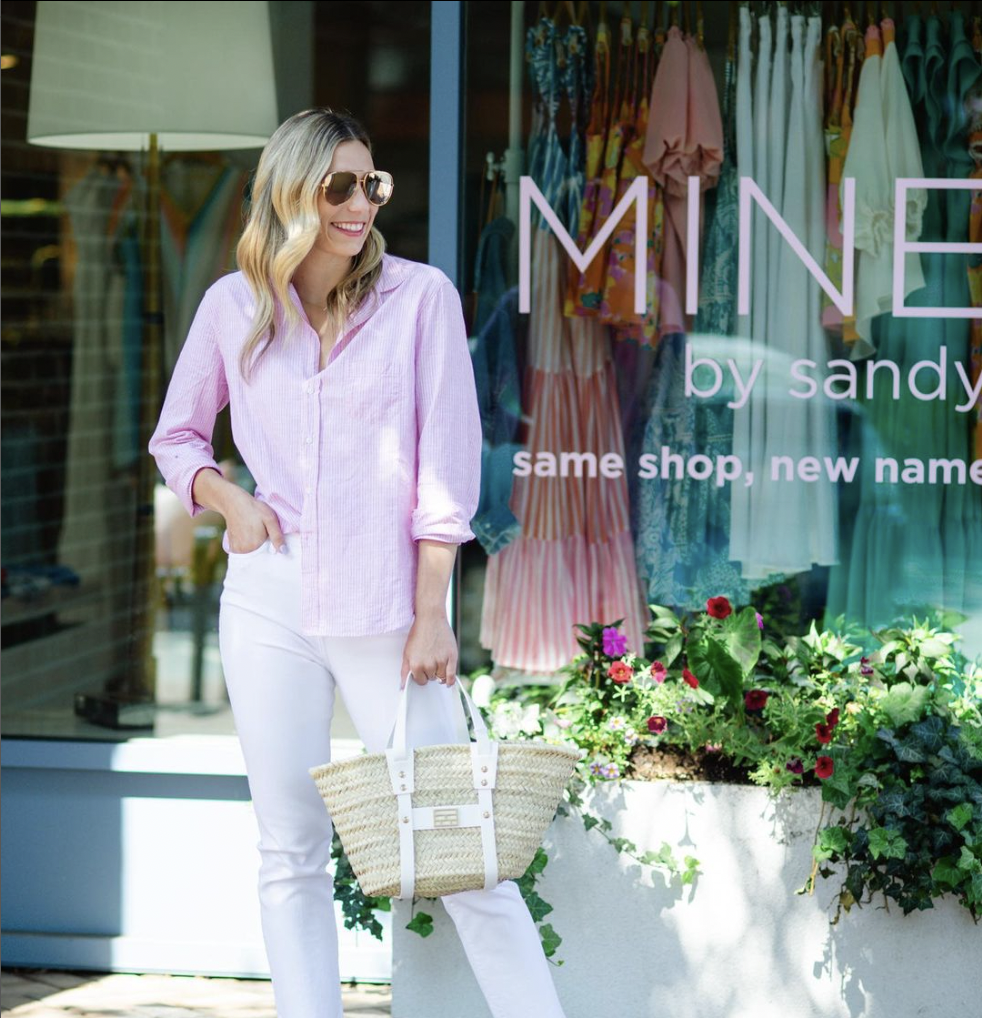 MINE by Sandy
Davidson has everything you can possibly want from a small college town community. Whether you are exploring the campus, grabbing a drink and bite at a local favorite, or walking the shops on Main Street, Davidson truly has something for everyone! Check out all that this quintessential small town has to offer. Be sure to tag us social media @VisitLakeNorman!