Huntersville, starting off its original roots as a small mining town eventually turned into one of the state's largest municipalities. Offering historic sites to modern attractions there is something for everyone! Whether you are a visitor or one of the locals, Huntersville has a lot of appealing things to do for the whole family.
Explore Historic Latta Plantation
Located in the Latta Nature Preserve, Latta Plantation is a circa 1800 cotton plantation and living history farm. Take a guided tour inside the Latta family's home and then explore the grounds and outbuildings with a self-guided tour. This location welcomes all ages to come and learn a little Huntersville history. Check out the seasonal re-enactments on site or the many other exclusive events (i.e. Spooky Story Telling) that occur throughout the year.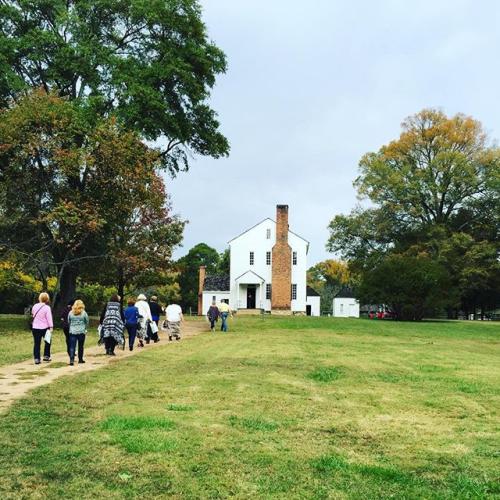 Historic Latta Plantation
Experience the Carolina Raptor Center
Also located in the Latta Nature Preserve, Carolina Raptor Center is a non-profit dedicated to the conservation of raptors. From eagles to vultures to owls, you can walk through the Raptor Trail and see over 30 species of birds while learning "fly facts. Check out their bird show @11AM (seating begins at 10:45 AM) and their summer raptor experience. To learn more about their mission, check their rates, read the rehabilitation blog, or explore the calendar for other special events, visit their website today!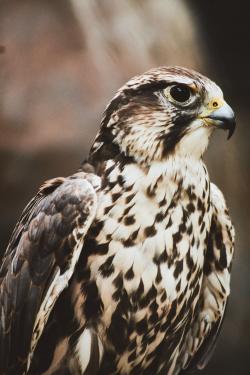 Carolina Raptor Center
Shop until you drop at Birkdale Village
Birkdale Village provides a "one-stop shopping experience in an inviting atmosphere on the main street setting." The center is lined with over 60 retail shops, 10 restaurants, and a 16 screen theater. Birkdale Village offers an excellent mix of national stores such as Dick's Sporting Goods, Total Wine & More, Victoria's Secret, Barnes & Noble, and Bath & Body Works. During the summertime, located in the middle of it all, there is a splash zone where the little ones can cool off from the summer heat. Throughout the year, there are various events held in the village including "The Festival of the Arts" and "Mingling on the Greens". At Birkdale Village, there is something for everyone!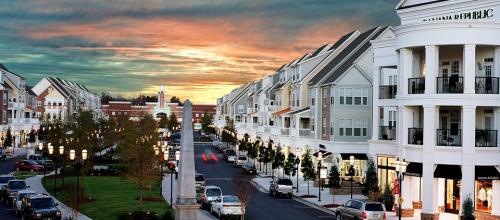 Birkdale Village
Let the little ones roam at Discovery Place KIDS        
Spark some creativity and imagination with fun, hands-on experiences at Discovery Place KIDS. Little ones can explore and use their imagination in different exhibits including I Can Work, I Can Be Healthy, I Can Move, and many more. When you plan on visiting, there is a schedule packed with fun-filled events, including magic and puppet shows. Come and explore with your kids on Tuesday through Sunday; closed on Monday. Recommended for children age birth through 7.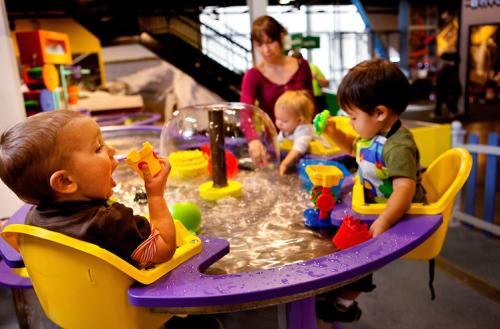 Discovery Place KIDS
Bowl your heart out at Spare Time Huntersville
If you need to escape the heat or get out of the house on a rainy day, Huntersville has just the place for you! Spare Time is the perfect place to play with family and friends for a fun night out. They have over 50 state of the art arcade games in their "Game Zone", laser tag and bowling lanes. Plus, inside their facilities, the "City Sports Grille" offers a chic menu and drink specials.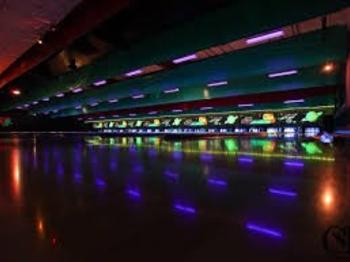 Spare Time
Enjoy some great beer at Primal Brewery
Stop through Primal Brewery in the afternoon for some great beer, service, and live music. With beer styles that appeal to everyday beer drinkers to first-timers, anyone can enjoy a sip and hang out inside their tap house or out in the beer garden, where they have corn hole. Visitors also have the chance to take a free tour of their brewery on Saturday and Sunday. "Their purpose is simple: Brew beer that you love to drink, in a place that you love to drink it, with the people you love to drink it with."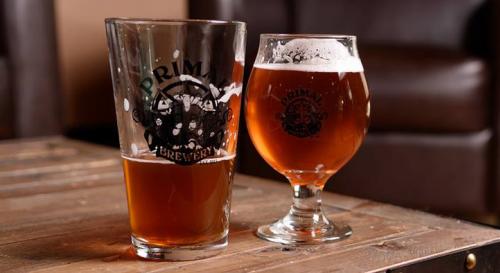 Primal Brewery
Have a fun time at Crafty Beers Guys
Located in scenic downtown Huntersville, Crafty Beers Guys offers a large, regularly rotating selection of beers from various locations. You and your friends are welcome to purchase from their tap room and enjoy a nice cool beverage indoors or out. Also located on the property is McCraw's Barbecue food truck, a wood fire smoked barbeque using an offset smoker.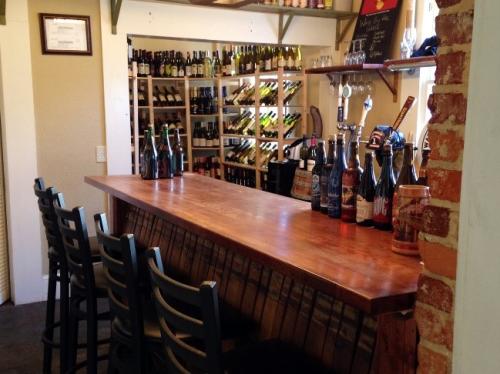 Crafty Beers Guys
NASCAR fans will love Joe Gibbs Racing
Discover inside information on the Joe Gibbs Racing's team drivers including Hamlin, Busch, Suarez, Erik Jones, Bell, Brandon Jones, Ryan Preece, and more! Their race shop is open for viewing to the general public on weekdays from 8 am to 5 pm. You'll learn some NASCAR history by checking out their memorabilia and seeing their cars up close. Walk through their gift shop to buy exclusive merchandise you can't find anywhere else.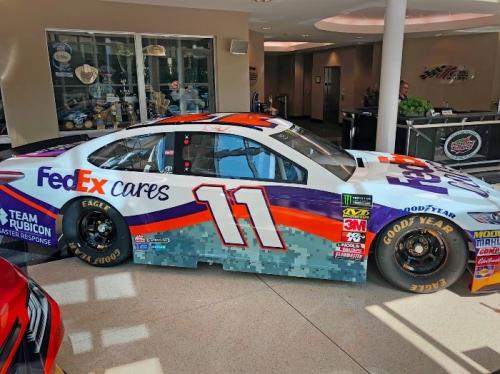 Joe Gibbs Racing
Test your skills at Out of Time Escape Room
Enter an interactive real-life adventure game where you and your group of up to 8 people are locked in a themed room for 60 minutes. In that time, you will need to crack codes, solve a series of puzzles, find clues, and escape. At Out of Time Escape, each room has a different difficulty, but you can make each room easier by asking for clues. The themes to choose from are Exit Protocol, Framed, Outlaws, and Sherlock. This location is great for birthday parties, date night, family bonding, or even team building and corporate events.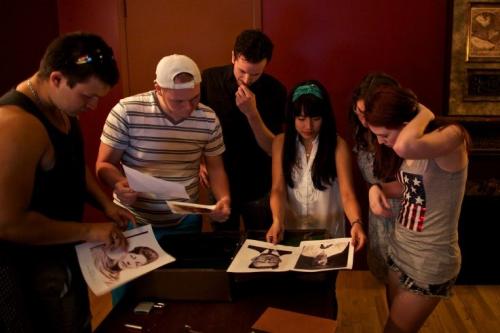 Out of Time Escape Room
If we missed any of your favorite things to do in Huntersville, let us know by commenting below. Don't forget to tag us in your pictures on Facebook and Instagram @VisitLakeNorman.