As our Lake Norman community continues to grow and prosper, there are many exciting new developments and events that will come to our area in 2023. We've compiled a list on the top things to look forward to in the new year.
Cain Center for the Arts Grand Opening Week
January 3-7, 2023

After eight years of planning and construction, the 32,000 sq foot performing arts center will be have their official grand opening week in early January. The new state-of-the-art center features a 400 seat theater, three classrooms and multiple dance studios & galleries.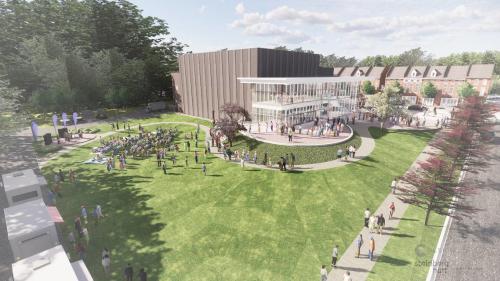 Rendering of the Cain Center of the Arts 
The Cain Center will serve as a hub for the arts & culture of Cornelius through featuring local artists and holding educational programs at the center, including arts education and outreach to take performances into other areas of the community. The Center currently has some active programs open to the community such as Sip & Paint classes and regular art classes, along with seasonal events for holidays!
April is For the Arts!
April 2023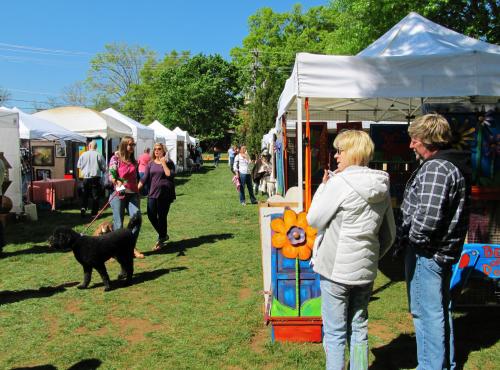 Art exhibits on the Davidson Village Green

The month of April is all about celebrating our local art & culture in Lake Norman! Art on the Green is Davidson's largest annual arts festival, bringing thousands of citizens and visitors to Davidson's Main Street. This juried art show spotlights many of the region's finest artists all in our backyard. This month-long celebration is encapsulated by the Art on the Green festival, a multi-artist exhibition held on Davidson's Village Green. Gallery crawls, exhibition crawls and live performances are only a few of the colorful events in our community in April. For a detailed list of what attractions and galleries to look forward to, visit the listings here.
 
Loch Norman Highland Games
April 15-16, 2023

The Loch Norman Highland Games at Rural Hill is a family friendly event that celebrates Scottish culture and heritage. The two-day event features competitions and attractions such as clachneart throwing, highland dancing, battle axe contests, kilt races, traditional Scottish folk music and bagpipes! This will be the 29th annual edition of the Loch Norman Highland Games so be sure to snatch your tickets as soon as they're available for sale in the near future.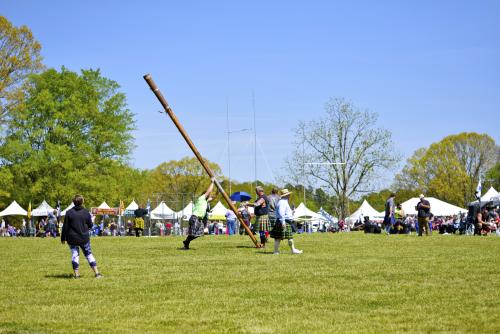 The Loch Norman Highland Games
NC Brewers & Music Festival

A large crowd at the NC Brewers & Music Festival
May 2023 - Stay tuned for exact dates!

The North Carolina Brewers & Music Festival is an action-packed weekend filled with local craft beer, live music performances and good times! After taking a two year hiatus due to the pandemic, the festival is returning to it's traditional venue at Historic Rural Hill! Located just minutes outside of Charlotte, this festival is a great way for music lovers to bring in the summer season with a fun-filled night! 
Carolina Renaissance Festival
The Carolina Renaissance Festival is a 16th century European style art and entertainment festival, and one of the largest outdoor Renaissance-themed festivals in the country. Held in Huntersville, this annual festival offers a wide variety of different entertainment including an outdoor theater, an arts & crafts marketplace, jesters & circus entertainment and even a jousting tournament! All activities are included in your ticket, so there will always be something new to try with every visit! There are also various themed weekends over the course of the festival, including a Brewfest Weekend and a Halloween Themed Weekend. 
September 30 - November 19, 2023 (Weekends only)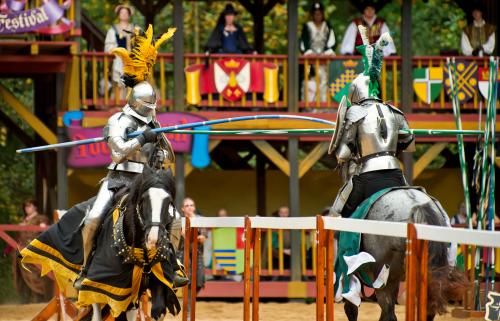 Two jousters at the Carolina Renaissance Festival
760 Craft Works
Early 2023
Huntersville will be getting a new brewery which will be located in the Robert B. Blythe building, former police headquarters. Cornelius residents Wagner and Trey Ramsey will be creating 4,000 square feet of outdoor patio and activity space. The outdoor patio space will host food trucks for people to enjoy. Indoor space will feature a bar, seating areas and a glass wall providing a view of brewing operations.
These are just a few of the reasons to look forward to 2023 and we hope the new year brings you an abundance of health and happiness. If you have plans to visit LKN this year, we hope to see you soon and we'll be happy to give you a warm welcome! Be sure to follow us on social media @VisitLakeNorman to stay in the know of even more things in the works.