Instagram has become a popular platform for travelers to show off where they've been. So what are the most tagged spots in Lake Norman? From Huntersville to Davidson, there are many places for you to visit. Based on our geo-tagged data, we have compiled a list of places that were visited the most in Lake Norman.
First up on our list is Birkdale Village! At this popular, open-air retail destination, there is a wide variety of things to do such as shopping, dining, or even just hanging out with friends & family. Birkdale offers 250,000 square feet of retail, 320 apartments, and 50,000 square feet of office space, so there is enough room for everyone.
Some of the big shopping brands include Dicks's, Banana Republic, Chico's, and many more. If you like to shop small, be sure to check out Nina's Boutique and Poppie's. After a nice afternoon of shopping, there are many dining options to choose from such as eeZ Fusion, Red Rocks Cafe, Bad Daddy's Burger Bar, and many more. Birkdale is a great place for family gatherings as well as catching up with friends. If you want to branch out and meet new people, take advantage of Live Under the Oaks which is a live music event in the Grove every Friday from April to October. This is a great way to start the weekend with good music and an opportunity to show us your moves on the dance floor.
Established in 1837, Davidson College is a liberal arts college that has been a staple to the town of Davidson. Unlike big universities, the student enrollment is just under 2,000 students, which means students are going to have a more personal experience with other classmates and professors.
Athletics are a large part of the Davidson College culture with well over half of admitted students participating in Division 1 athletics. The most well known Davidson Wildcat is seven-time NBA All-Star, Steph Curry of the Golden State Warriors. There is also a large art presence at the college, offering state-of-the-art facilities and venues including the Belk Visual Arts Center. After visiting the college, we encourage you to take a stroll through downtown Davidson where there are plenty of restaurant options known as "restaurant row".  Filled with art and history, the town of Davidson is the place to visit if you want to learn more about the college as well as the history behind it.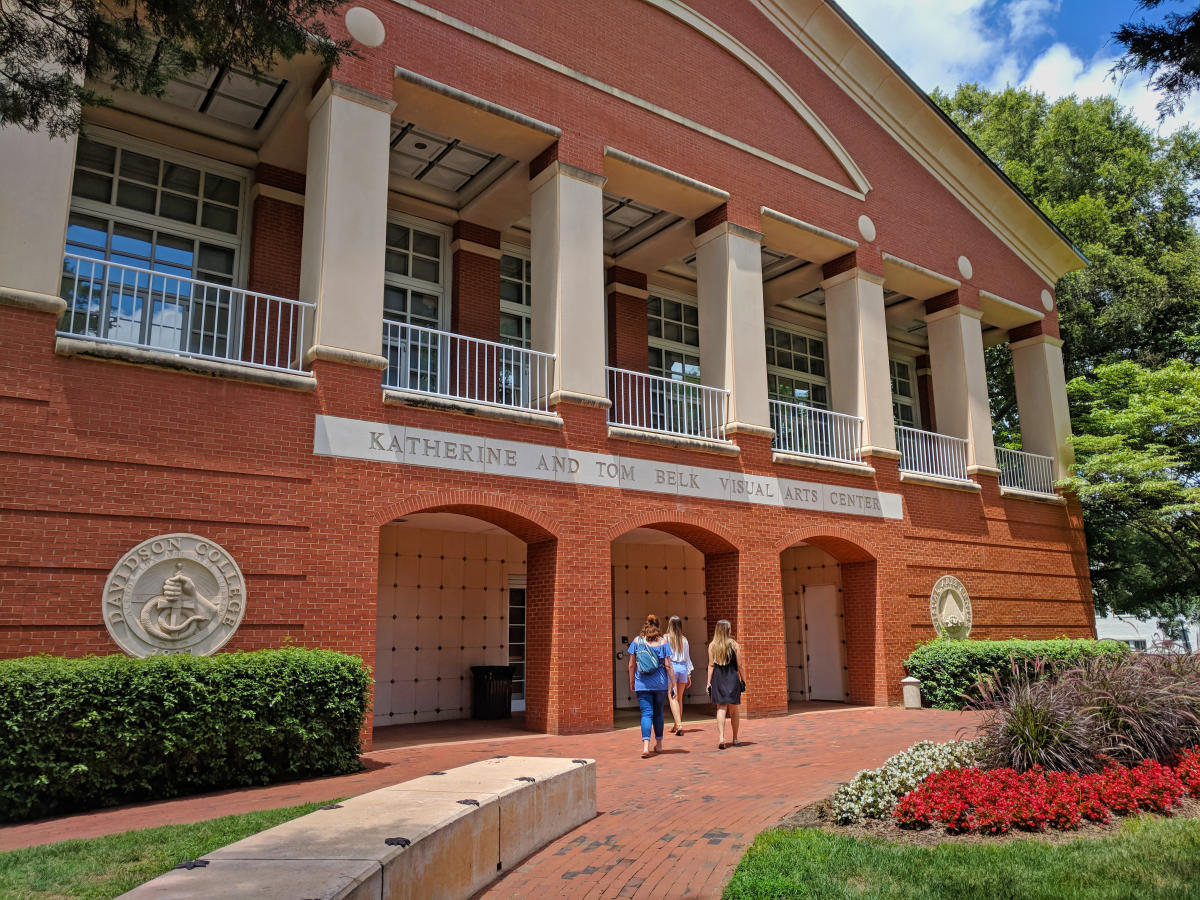 Davidson College 
Latta Nature Preserve 
For countless opportunities of outdoor recreation, the Latta Nature Preserve is the place to be. With 16 miles of trails for hikers, bikers and horseback riders, launch areas for paddling enthusiasts, a fishing dock, picnic areas and a volleyball court.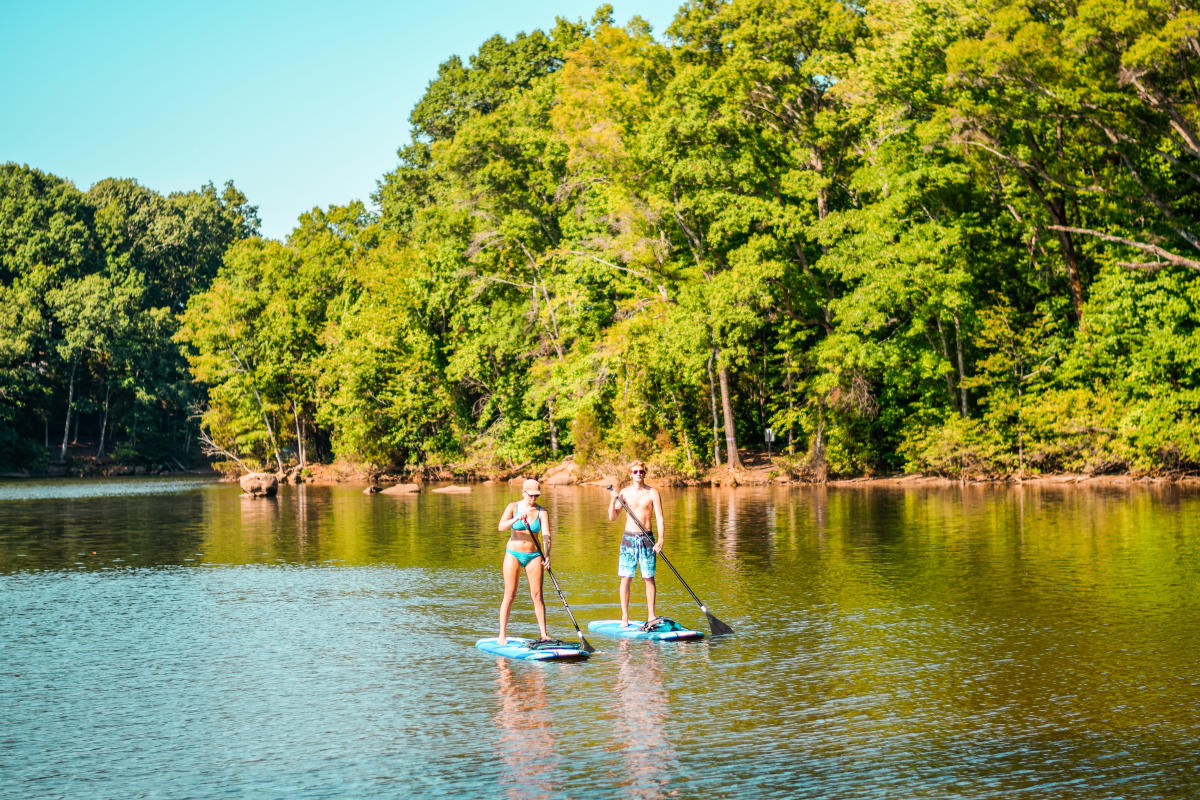 Latta Nature Preserve
If you like to get out on the water, there is direct access to Gar Creek and Mountain Island Lake for fishing and kayak lovers. If you just want to relax and enjoy the day, there are picnic areas and shelters that can be reserved. Other attractions within the 1,460 acre park include the Historic Latta Plantation, a restored 19th century federal-style home and living history farm of James Latta and Carolina Raptor Center, an education and rehabilitation facility dedicated to the conservation of birds of prey and home to the Southeast's largest eagle aviary.
If arcades and games are more your style, Frankie's Fun Park is a great choice to bring the whole family. With over 20 acres of fun, there are a ton of different activities that can last a whole day.
Frankie's has three go-kart tracks, three 18 hole miniature golf course, and various full-size outdoor carnival rides. Inside Frankie's, you'll find 24 bowling lanes, a full-service restaurant & bar, a private party room, laser tag, LED bumper cars, a 30 ft. drop tower, and 120 different arcade games. Frankie's is a great place for family and friends to bring out their competitive nature from getting the best lap time on the track or beating everyone at golf or bowling. After a long day, it is important to fuel up at their restaurant where they offer indoor and outdoor seating options. Some of their menu items include pizza, wings, burgers, and hotdogs. They even have big slushies to help battle the hot summer days.
Frankie's Fun Park
As the weather gets warmer, we know you want to get outdoors and enjoy the lake. Here in Lake Norman, we have 3 waterfront parks that offer great views. These parks include Jetton Park, Ramsey Creek Park and Blythe Landing. 
Ramsey Creek Park
With 104 acres, Jetton Park is the biggest out of the three that offers opportunities for the entire family with picnic sites, lighted tennis courts, walking trails, a gazebo, sunning beach (no swimming), playgrounds, restrooms, and Waterfront Hall which may be reserved for special events. If you want to swim, Ramsey Creek Park does offer a public swimming area but it is currently closed until further notice. They also offer boat launching, a playground, picnic shelters, and nature trails. For fishing, Blythe Landing and Ramsey Creek both offer piers where you can also enjoy the beautiful view of the lake. As a plus, Ramsey Creek offers an ADA-compliant pier.
We highly encourage you to give one or all of these places a visit because they are all unique in their own way. When you are there, be sure to tag us on social media @VisitLakeNorman in all of your pictures so we can see all the fun that's going on!