A twist in time...
Want to explore the Middle Ages with knights, fairies, and other enchanted characters? Celebrating 25 years this year, visit the Annual Carolina Renaissance Festival held every Saturday and Sunday starting September 29 to November 18. Here you will discover European civilization through music, costumes, food, games, and more!  New this year are the living mermaids as they are the fairies of the sea. Journey to the new grotto exhibit as they swim inside the 30,000 lb aquarium.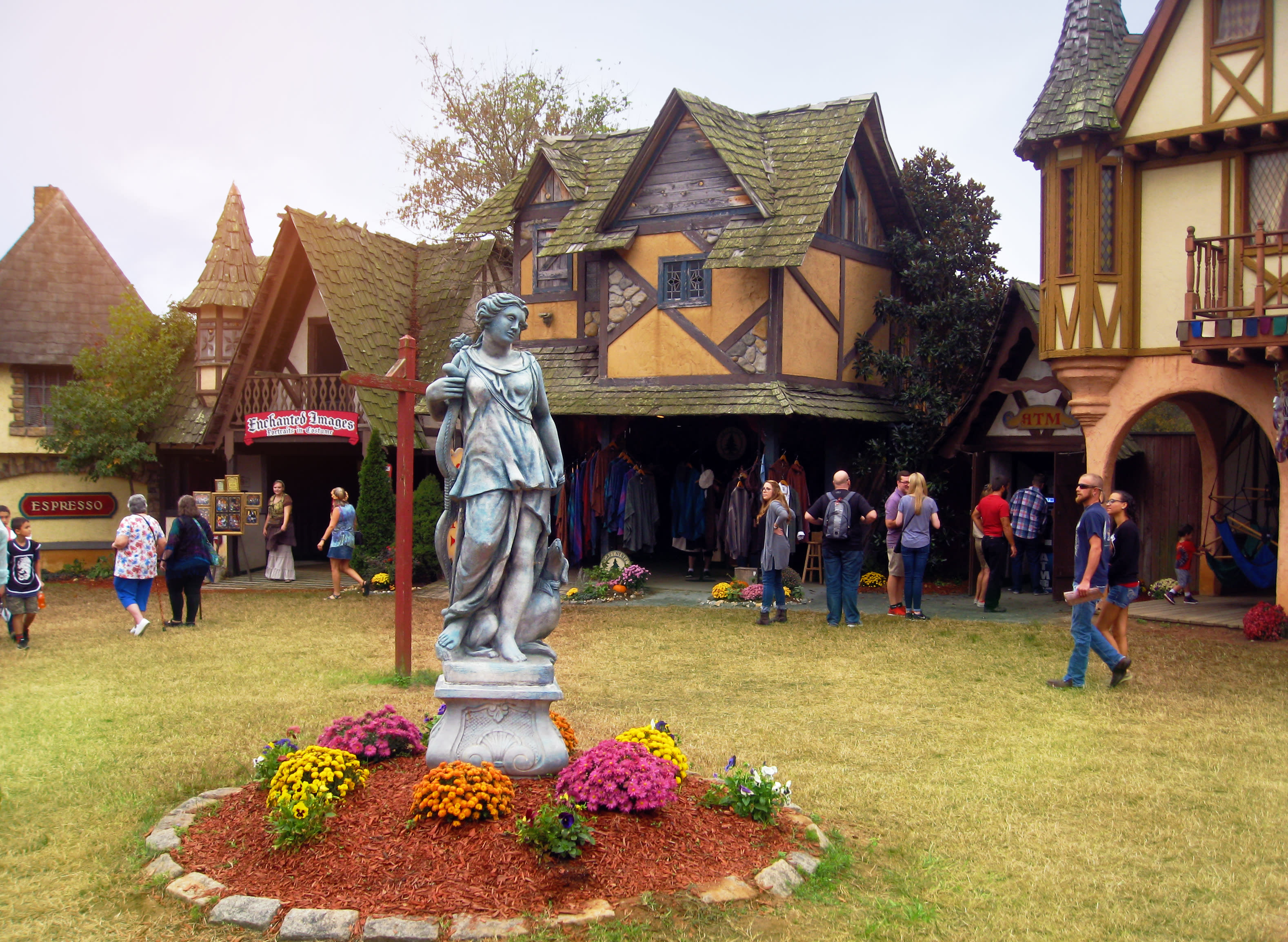 Once you cross over to the medieval time, you will be greeted by the fine servants of Fairhaven. The stone structures and colorful banners will guide you through this journey. Thou wilt enjoy this day!

The Renaissance Festival welcomes you into the sixteenth century. Throughout the village of Fairhaven, you will hear beautiful pieces of music ranging from the guitar to the harp. The non-stop music is accompanied by a traditional Morris dance. This English folk dance is executed with swords, sticks, and bells. Thou dost play well!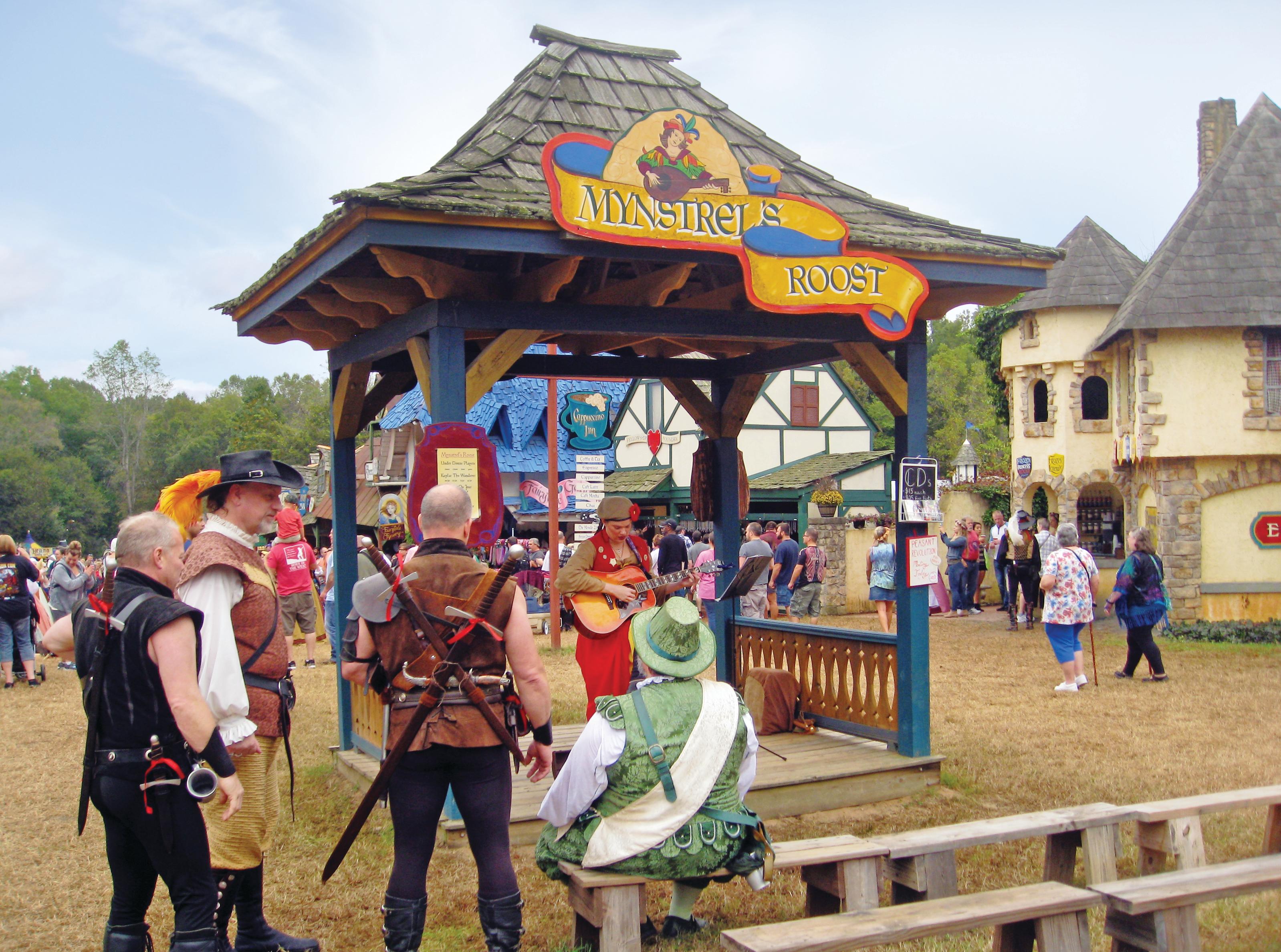 Channel your inner Robin Hood and test your skills in archery! The Renaissance Festival offers many weaponry games, such as axe throwing, archery, and throwing stars. If weapons aren't your strong suit, you can get your hair braided, make wax hand statues, or even ride a camel! If you enjoy crude humor, I recommend watching/playing Vegetable Justice. You get a chance to throw rotten tomatoes at a man while he insults you. Be warned, you should not participate if you are easily offended. Nonetheless, it is very amusing to watch. You would be surprised at how significant insulting was in the Middle Ages. This is the place to call a foolish man a fopdoodle.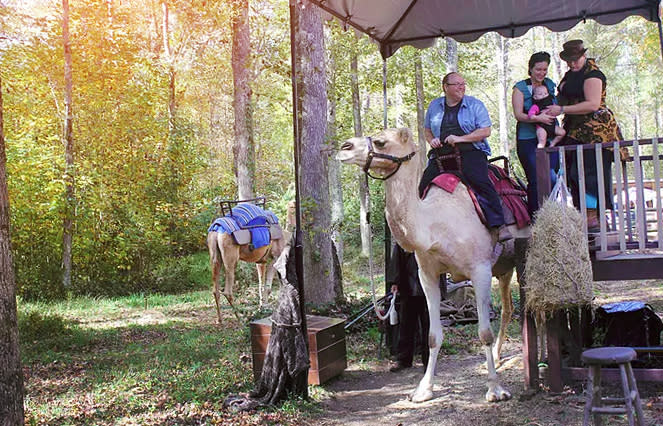 Eat, Drynk & Be Merrie! Getting hungry? No worries. Feast like a King at the Cottage Bakery, Lancer's Pub & Joust Kitchen, or Waffle & Crepes Inn. This village makes the best fish and chips, or should I say fyssche and chips. And did you even go to the Carolina Renaissance Festival if you didn't get a turkey leg? If you're just looking for a place to quench your thirst, try Tudor Rose Pub or The Cappuccino Inn! Their Frozen Princess Mocha will trigger your inner Elsa! Let it go, let it go!

Speaking of Elsa, who is one with the wind and sky, nature plays a huge role in medieval times. You might feel like you're in the Middle Ages, but the Artisan Marketplace allows you to look like you truly belong in the Renaissance period. Flower crowns and bird whistles are sold off of wagons throughout the village. You will also find feathers, leaves, and flowers incorporated to all types of clothing. You will find all types of people walking through this village. The peasants typically wear baggy, unflattering sheets of clothing while royalty is seen with tight, silky laced dresses.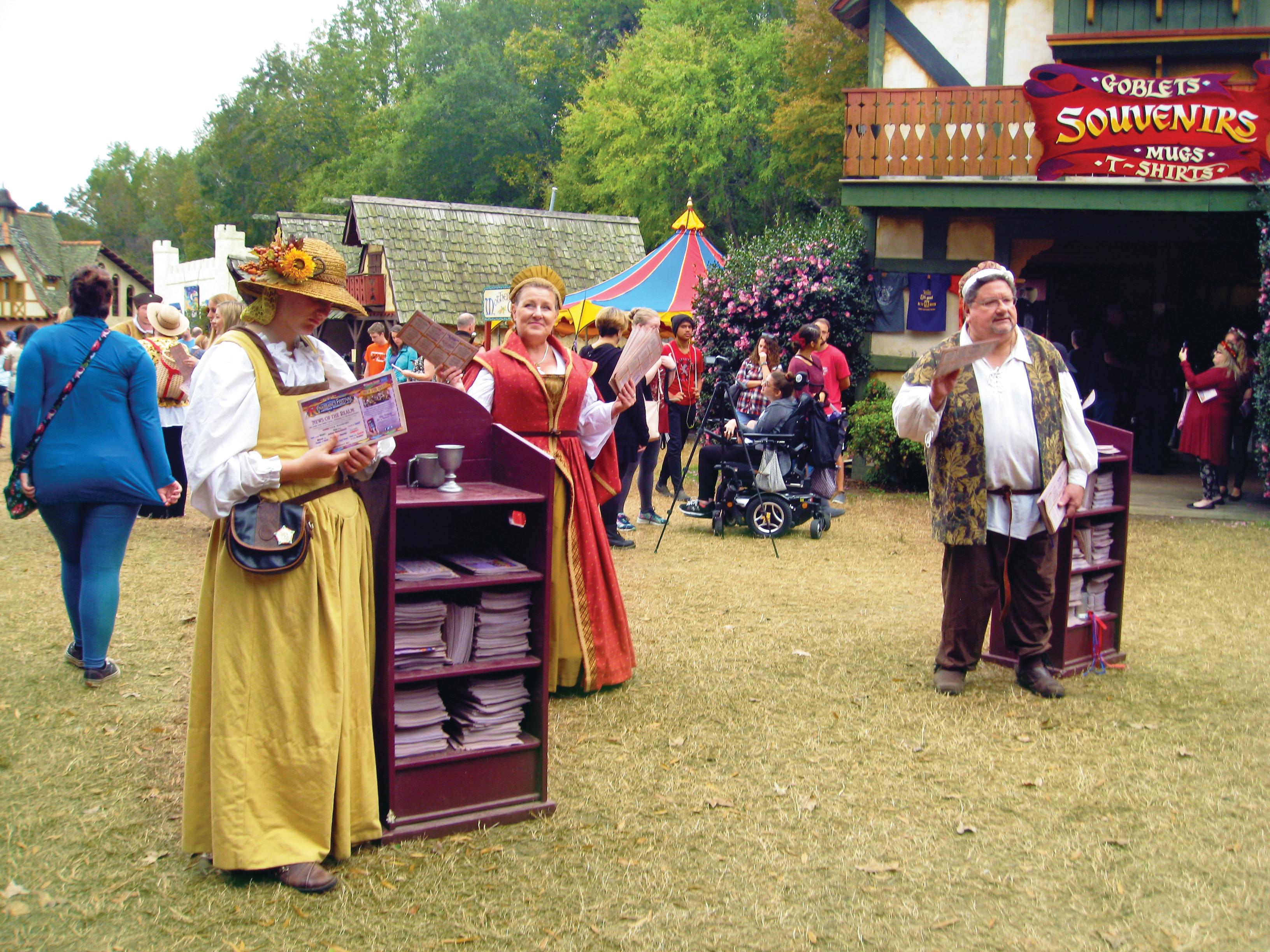 Joust for last! The main event features three different medieval knights performing combat activities horseback for supremacy. This intense battle will have you on the edge of your seats as you cheer on your knight in shining armor.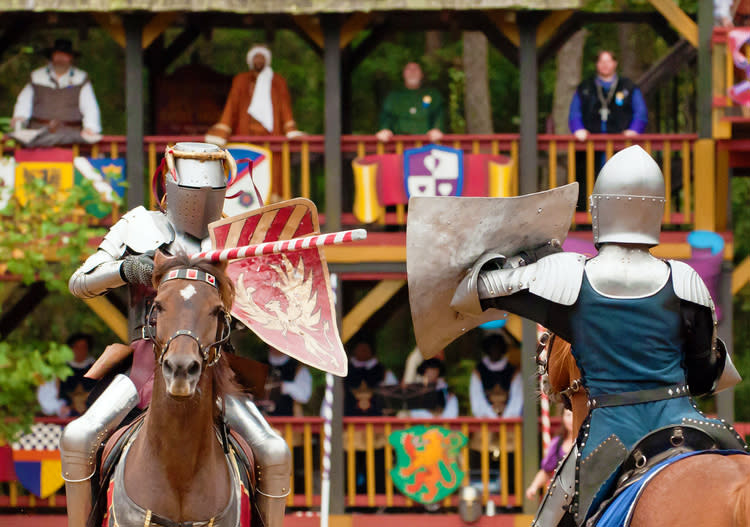 The Carolina Renaissance Festival is a collision of fantasy and history. Prepare thy heart for a day of entertainment. Thee wilt not beest twid'ling mine thumbs at this festival! Inquire more details here! Don't forget to tag us in your time traveling adventure to the Middle Ages @VisitLakeNorman.