Ready to shop your heart out? The Lake Norman area is bustling with antique shops, boutiques, and shopping centers for the ideal outing. Here's a list of some of the leading stores and shopping centers Lake Norman has to offer.
Stop by Downtown Cornelius and enjoy a variety of local shops and restaurants to explore all within walking distance. Shop second hand at Brand Name Consignment, shop for the ideal Christmas gift at Elite Gifts & Decor, or find the perfect outfit for you at Avalilly's Boutique - Cornelius' only discount designer boutique!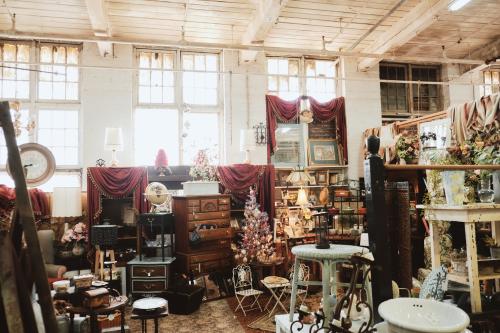 Are you a lover of vintage antiques? Look no further! Oak Street Mill has a collection of unique antiques, collectibles, art, and vendor booths for you to browse. This historic building converted from an old cotton mill has over 11,000 square feet of vintage items and art for sale from local artisans in the Lake Norman area.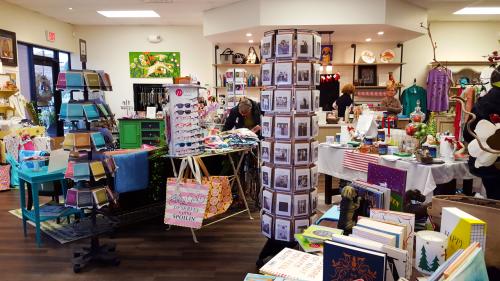 Categorizing itself as a 'southern-chic' boutique, Sweet Magnolia Boutique boasts an array of gifts, clothing, furniture, and handmade art from local artists. Come out and shop name brand and locally made upscale clothing, shoes, scarves, and jewelry from several high-end designers and find the perfect gift for a friend or yourself!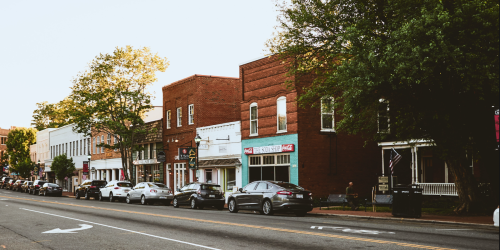 Downtown Davidson is known for its rich history and bustling art scene. Main Street Shops offers a wide variety of unique stores all within walking distance! Pick up a new book at Main Street Books, browse The Village Store for exclusive gifts, and even get the perfect outfit at Moxie Mercantile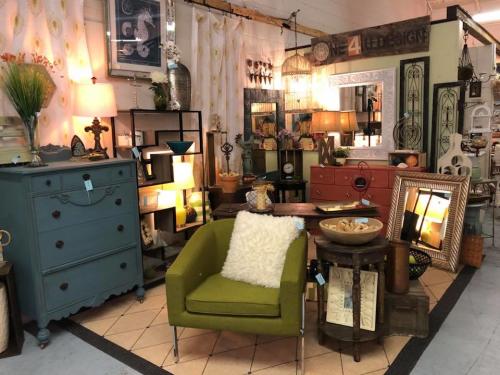 Converted from yet another historic cotton mill, Rumor Mill Market is home to over 80 local artisan booths with over 12,000 square feet of vendors for you to enjoy. Come out, enjoy a cup of coffee and browse a unique variety of custom art, antiques, furniture, home decor, and so much more.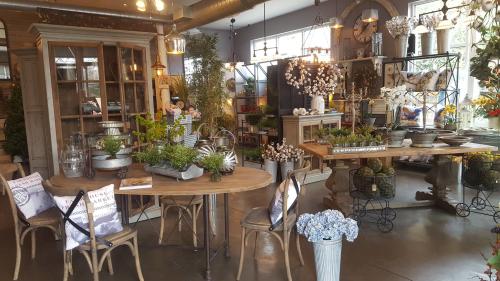 Located in the South Main Arts District (SoMa) of Downtown Davidson, South Main Square is an eclectic village of specialty shops, art exhibits, and restaurants for the perfect afternoon on the town. Shop for antiques, furniture, home decor, upscale clothing, and even purchase exceptional art at The Casual Creative.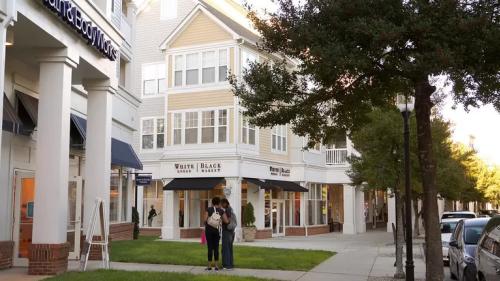 Lake Norman's biggest shopping attractions, Birkdale Village is your ideal one-stop shopping experience - boasting open-air shopping, restaurants, bars, residential buildings, and even a movie theater. Browse the wide variety of over 60 locally owned stores and mainstream retailers for the ultimate shopping escapade. 
McLeod Organics at The Bradford Store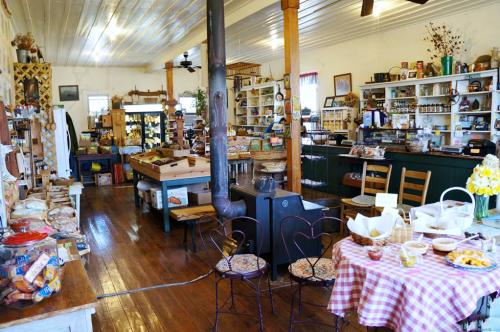 McLeod Organics, located on the historic Bradford Farm, is a unique shopping village comprised of three sections: the original store building, the cabin, and the barn. The original store building, built in 1912, offers organic vegetables, fresh-baked bread, local honey, dairy, and other healthy products. The cabin provides organic health and beauty products, and the barn is home to all farming and gardening products. 
NorthCross Shopping Center is a regional open-air shopping center with over 60,000 square feet of national retailers, locally-owned shops, and restaurants. With over 40 retailers both large and small, you're guaranteed to find just the thing you're looking for. 
Do you have a favorite shop in Lake Norman? Comment your favorite store below and don't forget to tag @visitlakenorman in all of your Lake Norman activities!