The COVID-19 pandemic brought forth a sudden stop in travel and tourism and many locally-owned businesses like restaurants and attractions have felt its devastating effects. Many have had to temporarily close their doors to ensure the safety and well-being of their employees, customers, and visitors. While NC remains in Phase 3 of reopening, several businesses in Lake Norman have taken the Count on Me NC pledge to create a safer, healthier environment for everyone under appropriate safety guidelines. We understand being at home can take a toll, both physically and mentally, so we've put together this "Safecation" for you to check out! Visitors and residents can also take the Count on Me pledge, so we encourage you to do so to help keep everyone safe. For a list of the hotels that have taken the pledge, click here. 
Breakfast
One of the best ways to start your day is with breakfast of course! Whether you like the traditional morning meals like eggs and waffles or specialty dishes, you'll want to visit Famous Toastery. They have a location in Davidson and Huntersville.
For any coffee drinkers, drive over to Summit Coffee. You'll not only be greeted by their welcoming staff, but this is a great place to do work. They've got an outdoor patio in the back that provides a very aesthetic backdrop for any online meeting you might have. 
Jetton Park

Famous Toastery
Early-morning Hike
After you've fueled up, we suggest visiting one of the lakefront parks or trails. Jetton Park provides an easy 1.5-mile loop with views of the lake and plenty of picnic tables and benches to take in the lake. Fisher Farm in Davidson offers a great nature escape with paved paths and nature trails. It's not far of a drive from Summit Coffee or Famous Toastery if you end up starting your day at any of those places.
Brunch
If you're more of a brunch person, then we suggest heading over to the Metro Diner. Their Fried Chicken & Waffle is a must-try! It's half a fried chicken and a Belgian waffle, topped with powdered sugar and sweet, strawberry butter and served with their signature sweet & spicy sauce.
Lunch
Choosing a lunch option is going to be a tough decision to make, so let us help you out. If you find yourself in Cornelius, take a trip to Boatyard Lake Norman. Their large indoor & outdoor space offers plenty of social distancing while you enjoy a midday meal. They also have plenty of rotating beers on tap as well as your traditional brews in case you'd like to sip on a beer or two. Another great option to consider is Matt's Chicago. They serve Chicago-style hot dogs, fresh burgers, pizza, homemade chips among other mouth-watering foods. People consider this spot as a great way to get a "taste of Chicago"!
If you're strolling around Birkdale Village, make a pit stop at eeZ Fusion and enjoy their delicious Asian cuisine. It's heralded as the spot for the "freshest, most creative and innovative sushi" in the entire area. If you have any food allergies, they'll be able to accommodate any requests you might have, so you're sure to have a memorable experience here. If you'd like to learn more about their Executive Chef, check out the Q&A we held with him and a recipe he shared with us! 
Afternoon Activity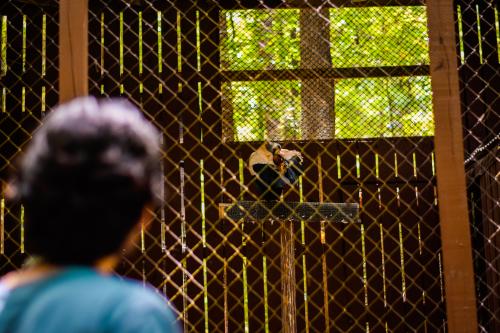 Carolina Raptor Center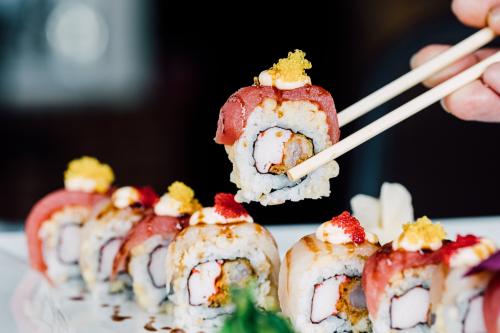 eeZ Fusion
 
The Carolina Raptor Center makes for a great thing to do with your family or friends. Their Raptor Trail features over 30 different species of birds that they've taken in to rehabilitate and many of which are eventually released back into the wild. It provides for a great educational experience for those who have little kids and need to get out of the house for a bit. 
Dinner
If you're tired of cooking dinner or seeking a safe place to go out, Duckworth's, Pinky's Westside Grill, and the Melting Pot are all ones you should have at the top of your list. Duckworth's is a local family-owned restaurant that's been serving the area for nearly 15 years. Starting with what was a menu of 18 subs, fresh-cut fries, and ice cream, their offerings have increased due to the demand and popularity of their establishments. Their Philly Cheesesteak is considered one of the best in the area by several of their long-time customers. They also have over 40 beers on tap which makes for a great environment to grab dinner with a few friends and watch a sports game. 
Pinky's featured on "Diners, Drive-Ins, and Dives" on three different episodes (S1 Ep3, S22 Ep10, & S32 Ep6). If you're wondering, Guy Fieri had Greg's Pickles, Triple "G" Burger - Westside style, Corn Dog Shrimp, and the Viking Corn Dog. The burger comes with three 5oz all-beef patties with mustard, chili, slaw, and onion. 
The Melting Pot is one of Huntersville's fine-dining destinations, with mouthwatering offerings. Whether you've arrived for drinks, cheese, and chocolate, or you want to experience the full 4-Course Experience, you'll leave a fan of their gourmet fondue.
 
Evening Escape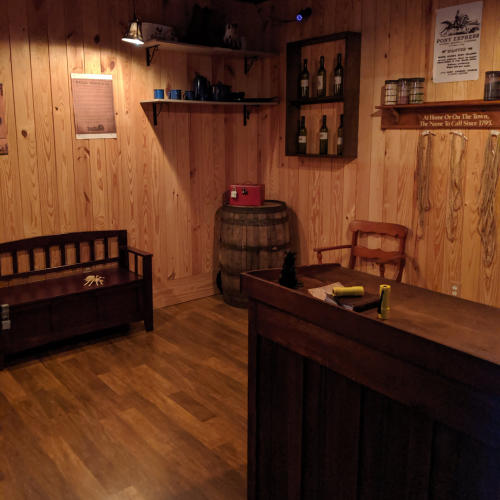 Out of Time Escape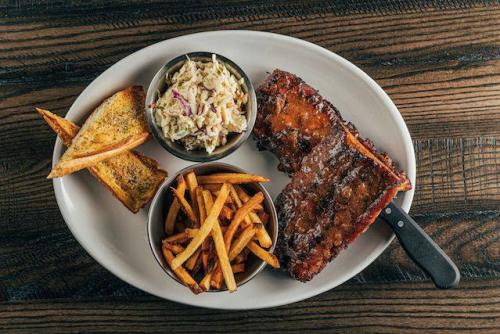 Duckworth's
If you're looking for a little fun after dinner, we recommend putting your problem-solving skills to the test at Out of Time Escape. Choose from several different themed rooms which you have 60 minutes to successfully escape from. Their rooms are thoroughly cleaned and sanitized between groups. One of their staff members will give you a brief background of whichever escape room you choose so that you're equipped with the right knowledge heading in before attempting your escape. If you successfully escape, they'll take a photo of your group so you can keep it as proof to show off to your other friends and family members. 
We hope this gave you a better idea of the safe things you can do at Lake Norman. Whether you're a resident or a visitor planning a future trip, we encourage you to follow COVID-19 health guidelines to beat the pandemic and continue supporting local businesses. The businesses who have taken the Count on Me NC pledge will have their certificate of completion displayed at their front door, so you'll know exactly what you're walking into...a safe place that's ready to welcome you in. When you give any of the places above a visit, tag us in your photos on social media @VisitLakeNorman and tell us about your experience!