The COVID-19 pandemic has affected the way we all live our regular lives. While our nurses and doctors are treating patients, all of us should be following the Stay At Home Order Governor Roy Cooper has issued. Visit Lake Norman has been working from home to maintain the health and safety of our visitors, interns, volunteers, and staff. We have been hosting staff meetings and daily video calls with our ambassadors to keep in touch with each of them. Our spring interns have been doing a great job in working from their homes posting on Instagram, writing blogs, and updating website listings. Our Instagram and Facebook posts have been focused on locations that are acceptable to visit while following the Stay At Home Order. We have created a list of attractions and restaurants & breweries that provides you with updated information on temporary closures, hours and delivery/curbside pick up details. You can find further helpful information related to the pandemic on our COVID-19 Updates page. However, for those that are working from home, out of work or even homeschooling the kiddos, this is a great time for a Lake Norman Staycation! We've got some ideas to help you make the most out of your time at home.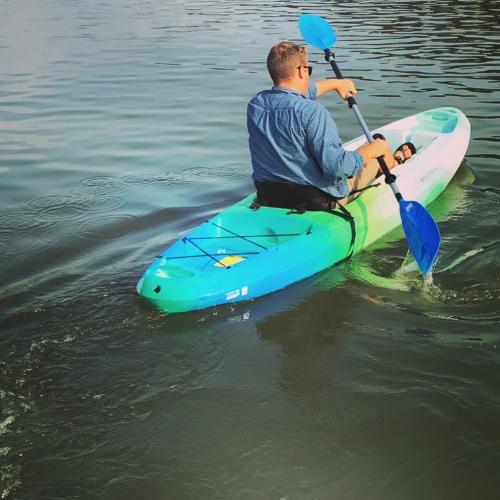 @a_coupleofducks via Instagram
What Does A Stay At Home Order Mean to Me?
We understand you may have questions on what a Stay At Home Order means to you, so we recommend looking at the FAQ's the state government published. All North Carolinians  are ordered to remain in their homes except for performing essential work and essential activities such as taking care of others, obtaining necessary supplies, and for health and safety purposes. You are still allowed to visit your local public parks and greenways to hike and bike as long as you keep yourself 6 feet away from others. All restrooms, playgrounds, and indoor public facilities at the parks are closed. Public boat ramps are also open to the public for people to enjoy the lake while social distancing. Follow our Facebook and Instagram for daily posts on what is open around the area and we also recommend checking out our Forest Therapy blog for ideas on how to take in nature around Lake Norman!
Start Making A List
We've all got those things we are wanting to do but have to keep pushing to the side because of our lack of time. It's probably safe to say, we've all got more time now than we have ever had before. Maybe you've been meaning to work on the garden outside or do some yard work before it gets too hot. Or you could finally fix that leaky faucet you've had for a while now!
Out With the Old, In With the New
Are you needing to do some deep cleaning around the home or looking to redecorate? Well, now is the time! Browse the variety of items and services Home, Heart, and Soul has on their website to get decor inspiration and revamp your home. With spring here, you can switch out your wardrobe and organize your bathing suit drawer to get ready for the many lake days ahead. We've got a new women's tank top coming soon to our gift store in the visitor center that will also be available on our online store. You can place orders online and we'll ship the items straight to your home. 
Take Care of Yourself
Being at home can take a toll on your well-being. You may be used to being able to hang out with your family whenever you wished or go out and socialize with friends over a nice dinner and a couple drinks. Your mental health is just as important as your physical health so we encourage you to stay in touch with your close ones through videos calls as we have been doing with our entire team. Meditating and doing yoga are a great way to relieve your mind of any worries or stress you may have because of what is happening out in the world. You may even find interest in a new hobby such as photography or painting! You could also use this time for self-improvement or check out any online webinar to help pass some time. The Carolina Raptor Center has created a virtual webinar series, Avian Home Adventures, that is streamed live at 11am each day on their Facebook page. Lake Norman's beloved and famous ospreys, Reuben and Cherise, have returned to their nesting site on the lake. You can tune in on the live osprey cam each day here and see their family grow! We've compiled a list of ways you can Stream Lake Norman from the comfort of your own home, whether you're a local or live thousands of miles away! 
@granthillfit via Instagram
Support Local Businesses
The entire economy is suffering because of the COVID-19 pandemic, but we can help our local businesses withstand this time of hardship. To help fight the spread of the Coronavirus, NC has issued all restaurants and bar dine-in areas to close down, however we have put together a list of restaurants and breweries that are offering delivery and curb-side pickup. Many restaurants like Dressler's are giving all their tips earned to their hourly employees who have seen their hours get cut. Visit Lake Norman has put together the VLN Restaurant Service Showcase Contest on Facebook to help recognize the wonderful people who work in the restaurant industry that are currently facing a hard time. Share with us on our weekly posts a memorable positive experience you've had at one of the area's restaurants and you'll be entered to win a gift card to your favorite local restaurant. Every time you have a drink or eat at home during social distancing, consider tipping a local service industry worker who's been laid off or furloughed with Lake Norman's Virtual Tip Jar! You can tip using Venmo or CashApp and each time you refresh the page, you'll get to help a new person. We encourage you to also show your support by purchasing gift cards online from your favorite restaurants and attractions to help them move forward after the pandemic is over. For a list of all the restaurants that are open for pickup and delivery, please visit our Lakeside Curbside page!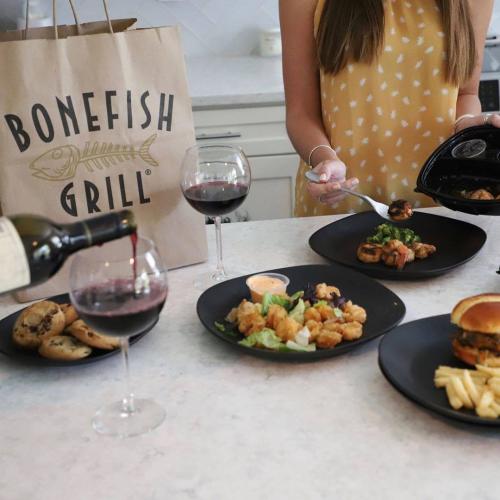 @birkdalevillagenc via Instagram
Start Planning Ahead
We know you're longing to take a trip as soon as we return to our normal lives, so why not plan ahead? What are some places you've always wanted to visit or things you've got to mark off on your bucket list? Lake Norman has had some of the popular annual events postponed such as the Loch Norman Highland Games (August 15-16), Asian Festival & Dragon Boat Race (October 17), and NC Brewers & Music Festival (May 7-8, 2021). If you've already purchased tickets to the Loch Norman Games or NCBMF, they will automatically roll over to the new dates or you can contact the event organizer to request a refund. 
If you've had to push off on planning a Lake Norman wedding or family reunion, let us help you get back on track! We've got a checklist to help you plan your family reunion and if you haven't ever had one before, you may want to consider one now, especially after the pandemic is over. We can't take the moments we spend with family for granted, so we have to make the most out of the time we got!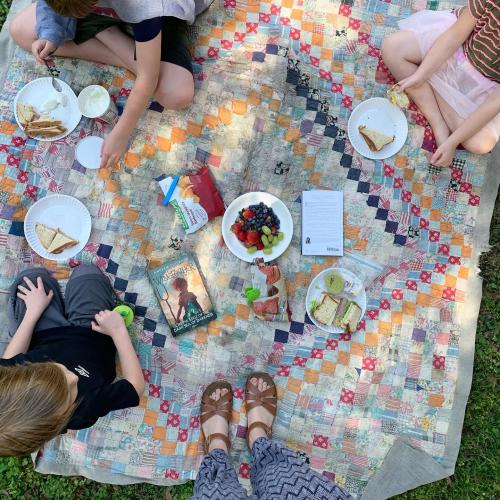 @meredith_mcdaniel via Instagram
We hope you all stay safe and take care of one another whether it's checking in on your friends and family or supporting local businesses. Together we will overcome this obstacle life has set in front of us. Don't forget to share with us how you're spending your Lake Norman Staycation on social media @VisitLakeNorman!
Header image courtesy of @dylan_burns62 via Instagram